How Nike Football leveraged Manychat to bring the Engage Mbappé Mode campaign to life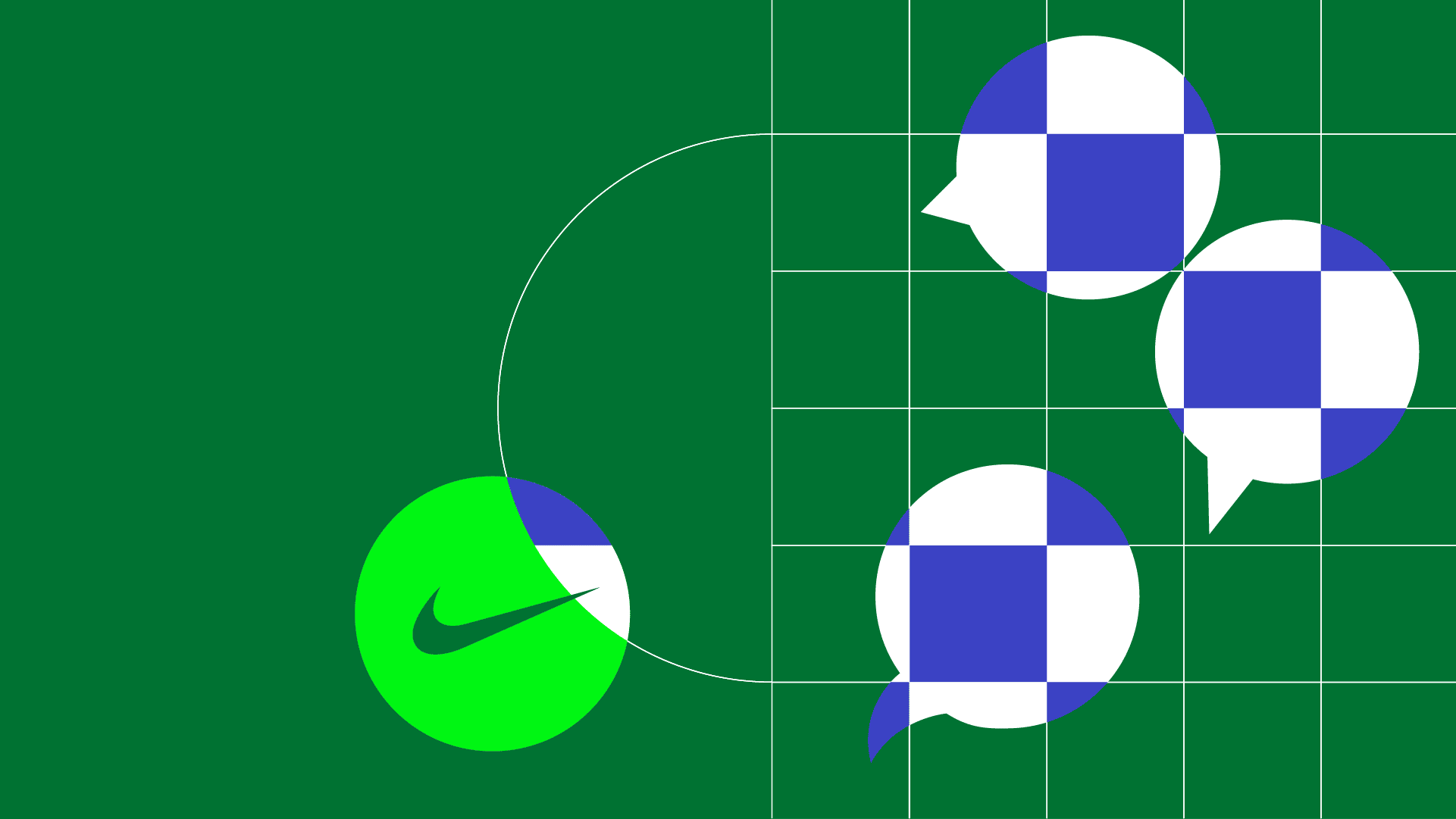 If you're one of the world's most recognizable athletic brands, how do you reach as many football-loving teenagers as possible and encourage them to get active?
Create a digital version of one of the world's biggest football (soccer) superstars, Kylian Mbappé.Nike Football partnered with advertising agency Wieden+Kennedy Amsterdam  and production company UNIT9 to build a custom-made, fully programmed Instagram DM Automation chatbot called Lil Mbappé, a digital avatar of French football star, Kylian Mbappé — all powered by Manychat.
Overview
Launched in October 2022 on the @nikefootball Instagram account, the Engage Mbappé Mode campaign encouraged users to engage their "Mbappé mode", go fast and get active, through a series of daily challenges over seven days, delivered by Lil Mbappé.
Lil Mbappé offered challenges, video messages, and banter through quizzes and mini-games, maximizing the Instagram Automation experience while making it feel as authentic and human as possible.
To make sure everyone knew about Lil Mbappé, advertising posters were placed in the streets of Paris and London.
The posters showed the real-life (and full-size) Kylian Mbappé and Lil Mbappé appearing together, and directed people to DM Nike Football's Instagram so they could join in on the challenges.
The challenge
The Engage Mbappé Mode campaign used the channels where kids already are, to encourage them to move and play.
"We set out to maximize the chatbot experience while also making it feel as human as possible," says Romina Thaler, senior producer at UNIT9. "Our team designed the framework, created the flows, and built the fully programmed chatbot experience in English, French, and Spanish using Manychat."
The goal
The campaign's aim was to encourage teens to get moving and engage their inner Mbappé mode by completing the diverse challenges.
"The format of the campaign is made to be disruptive and creative, expanding the limits of how brands can communicate with their audiences and bring people's favorite celebrities closer to them," adds Romina.
It's time to Engage Mbappé Mode
When users message Lil Mbappé on @nikefootball's Instagram, a week's worth of fast and fun challenges begins. Every day, Lil Mbappé sent them a new activity, quiz, or mini-game to engage with.
After the challenge, Wieden+Kennedy Amsterdam and UNIT9 created moments of banter through quizzes and mini-games, even "proof of life" imagery of the Lil Mbappé animated character.
To re-engage users after the first interaction, the team used custom user fields and tags to send the next day's challenge without breaking Facebook's 24-hour rule. 
"We found the Flow Builder intuitive, easy to understand, and efficient in terms of the ability to scale flows, recreate them in multiple languages and transfer them over to the live account," says Romina.
"We found that the best way to learn how the Flow Builder works was through testing it directly. We learned a lot about the platform by creating test flows using quick replies, Smart Delays, the Randomizer feature, rules, custom fields, bot fields, and tags."
The outcome
Between Nike Football's 45+ million followers and Kylian's 72+ million followers, Engage Mbappé Mode was popular on Instagram."As massive football fans ourselves it was an honor to work with one of the greatest players in the world and give young fans the ability to chat with Lil Mbappé on his behalf anytime, anywhere," adds Romina.
"We would definitely use Manychat in the future. The team was helpful in answering our questions and assisting with the custom analytics dashboard. We imagine Manychat could be used in the future for any social chatbot experience including campaigns that let us be as creative with the conversations as possible within the platform."
Key takeaways
If you're looking for ways to make your automation experience more human and reach a younger demographic, then take note of these three important things:
Focus on cultivating the chatbot's personality. When working with celebrities, sports stars, or influencers, your chatbot should have its own way of communicating and interacting with users that represents the public figure, but also makes it clear it's a chatbot.

Create a connection with your audience. By making your chatbot experience as human as possible and crafting meaningful conversations, using banter, humor, and multimedia, you're creating a positive chatbot experience that makes people come back for more.

Use challenges! Five- or seven-day challenges and short quizzes work great in chatbots. When you're targeting a younger demographic, this is one of the ways you can reach them – and ensure they have fun.
By using Manychat, Nike Football, Wieden+Kennedy Amsterdam, and UNIT9 were able to bring Lil Mbappé to life in an innovative way, and delight young soccer fans the world over in the process.
The contents of this blog were independently prepared and are for informational purposes only. The opinions expressed are those of the author and do not necessarily reflect the views of ManyChat or any other party. Individual results may vary.