How Muan Increased Meetings Booked by 500% Using ManyChat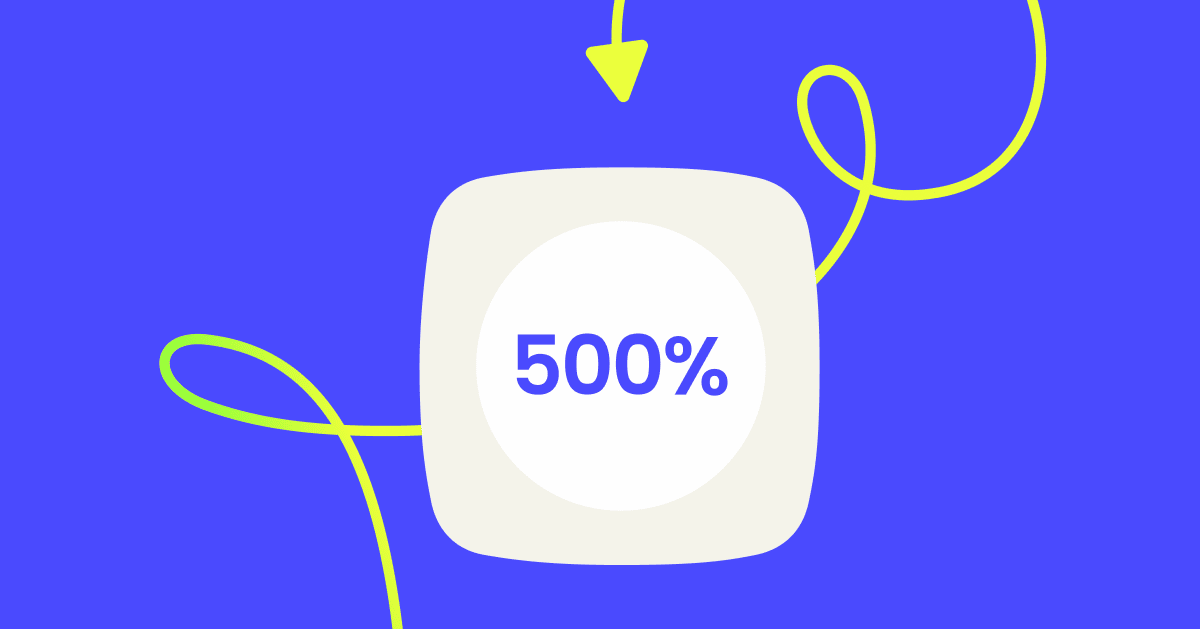 Muan is a Chat Marketing agency based out of Cancun, Mexico. It runs advertising campaigns for global brands across many industries, including real estate, eCommerce, coaching, and insurance. Founder Dor Cohen wanted to improve the agency's lead qualification system and developed a conversational marketing funnel dubbed The Last Question.
The agency ran a Facebook and Instagram ad marketing campaign to reach potential clients and convert them in Messenger. It saw a 500% increase in meetings booked and a 150% decrease in lead cost between October 2020 and March 2021 using ManyChat.
Results
500% increase in meetings booked
150% decrease in lead cost
Challenge
Muan's booking process was 100% manual, from connecting with leads to scheduling meetings on the calendar. The agency was running traditional Facebook ads with retargeting ads as a follow-up and experiencing solid results, but Dor knew there was a better way.
Goal
Dor wanted to generate more cost-effective leads for his agency and book more meetings without devoting more manual resources to the effort. He built The Last Question funnel using ManyChat to combine conversation and automation to achieve his goals.
Approach
Dor followed the following strategy to convert potential clients faster without using retargeting ads:
Facebook and Instagram ads: Muan showed ads with a Message objective to an audience consisting of business owners, CEOs, and marketing experts interested in chatbots and automations.
Lead magnet: The ads promoted a valuable ebook lead magnet, which encouraged viewers to act on the ad and enter a Messenger conversation with the agency.
Messenger conversation: Dor combined conversation and automation to create a high-converting Messenger flow. Users would input their information to receive the lead magnet; then the bot would ask them one last question. If the user said yes, they would go through a lead qualification sequence in Messenger.
Automated booking system using Calendly: The flow qualified leads using Muan's criteria; if the lead passed muster, they could book a meeting in Messenger right away through Calendly. Users could only book meetings two days in advance to keep leads warm and excited.
Follow-up. The team sent automated reminder SMS and WhatsApp messages before the meeting to improve attendance rates.
How Muan Increased Meetings Booked by 500% Using ManyChat
Muan developed a four-phase funnel strategy using Facebook and Instagram Messenger.
In phase one, Muan used the Messages objective to target business owners. The ads promoted an ebook lead magnet to encourage ad conversions.
People entered a Messenger conversation with the agency in phase two, where they would input their contact information, like email address and phone number. Normally automated lead funnels end here—an agent would follow up with an under-qualified lead after the individual downloaded a lead magnet to continue the qualification process.
But Muan's flow didn't end there. Instead, the bot would ask users one last question: What is your role in the organization? If someone clicked yes, the conversation would continue. Muan would present the company and the value it could offer a contact and give them the option to a free meeting with an expert.
In phase three, the bot would ask between three and seven qualifying questions. If the lead passed Muan's scoring criteria, the bot prompted them to book a call with an expert using the Calendly integration with ManyChat.
In phase four, Muan automatically sent a meeting confirmation text and email in minutes. It also sent a follow-up message through SMS or WhatsApp one hour before the meeting to improve attendance rates.
Conclusion
Muan's conversational funnel campaign proved to be successful, resulting in:
500% increase in meetings booked
150% decrease in lead cost
Grow your Instagram following and make sales with Instagram Automation by ManyChat. Start free today.
The contents of this blog were independently prepared and are for informational purposes only. The opinions expressed are those of the author and do not necessarily reflect the views of ManyChat or any other party. Individual results may vary.