Announcement: Messenger Platform Changes in Development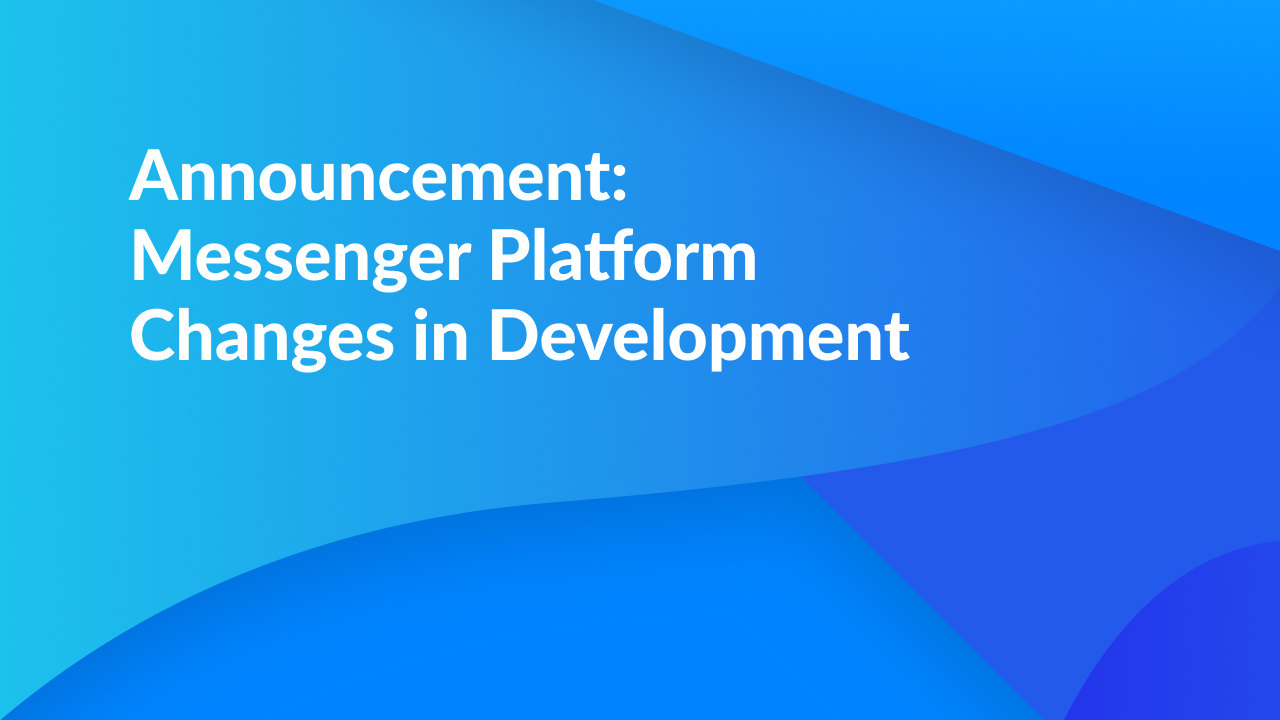 ManyChat Community,
You may have already heard the news: in an effort to guarantee the best user experience possible, Facebook is doubling down on improving data security, and recently announced they'll be making changes to their Platform policies.
In the meantime, they'll be pausing their app review process, which includes the ability to connect/reconnect bots to any Messenger app/platform, like ManyChat.
Here is a short excerpt:
"Today Ime Archibong, VP Platform Partnerships, announced some updates to the Facebook platform, which also impacts Messenger. These critical steps will give people more control of their data, and put stronger protections in place to prevent misuse. As it relates to Messenger, we are currently pausing app review, which means there will be no new bots/experiences added to the platform while we review our policies and make necessary adjustments. Existing Messenger experiences will continue to function as is."
Messenger Platform Changes in Development: What Does This Mean For ManyChat Users?
If you're an existing user – it's business as usual. Your bots should function as they did prior to this update, and no action is required on your side. You were one of the first businesses to get on the Messenger train, and you should be proud of yourself 🙂
If you want to connect a new Facebook page to ManyChat, you'll have to wait until Facebook updates their policies. Until they do so, you won't be able to connect new pages to your account.
This "pause" affects all bot building platforms including ManyChat.
While Facebook hasn't shared a definitive timeline for this update, we've made a bot to notify you when you can start building new bots again.

Click this link to get notified on Messenger when this "pause" is over.
Facebook is performing this audit in an effort to make sure their platform provides the best experience for all users. ManyChat takes pride in our strong partnership with Facebook, and in our commitment to helping businesses connect with people on Messenger.
We believe that the platform is going to be stronger after the updates, creating a better experience for the customers.

On behalf of the ManyChat team, we want to thank all our users – you are pioneers in one of the most revolutionary communication channels of our time. Thank you for being on this journey with us, and keep an eye out in the community for updates.
As always, feel free to reach out to the team, or any of our moderators with questions 🙂
The contents of this blog were independently prepared and are for informational purposes only. The opinions expressed are those of the author and do not necessarily reflect the views of ManyChat or any other party. Individual results may vary.