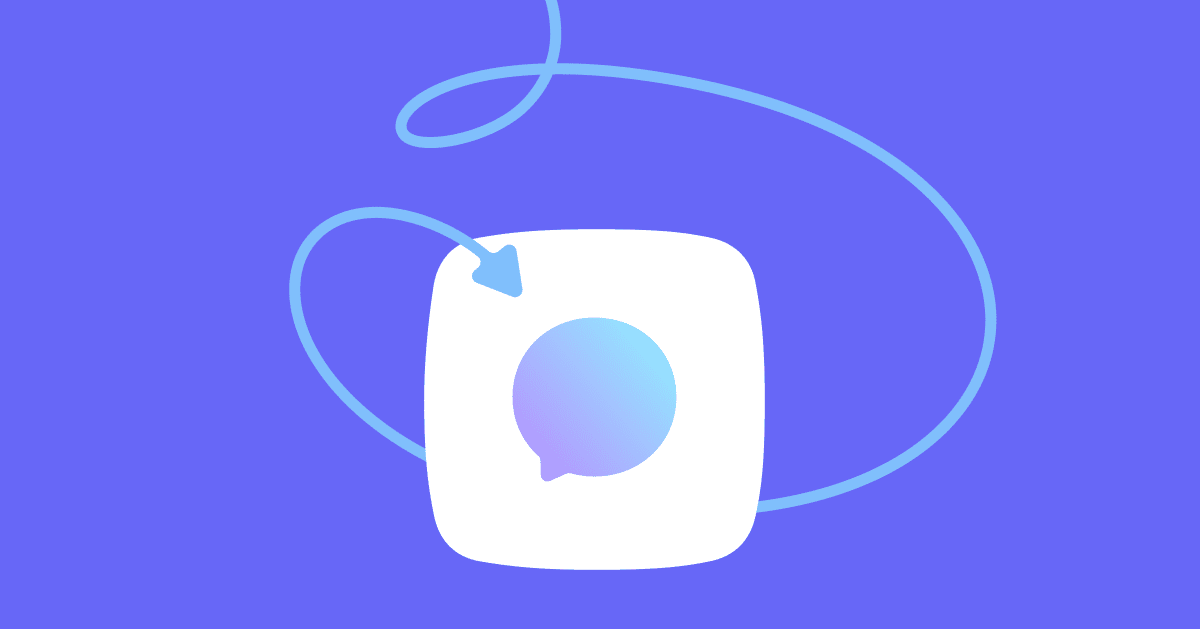 Live Chat is a powerful tool you and your clients can use to communicate with users interested in your product or service. 
Bots are amazing assets for providing quick responses to commonly asked questions. But when it's time for a human to jump into the conversation, you want those leads to be out in the open for them to see.
By default, Live Chat conversations in ManyChat only start when you choose the Mark conversation as Open option in your Action block. But you can easily send every conversation to Live Chat (so you'll never miss one) by turning this preference on in your settings.
Let's look at how to send conversations into your inbox instead of done, allowing you to provide better customer service and drive more sales.
Understanding your Live Chat portal
ManyChat's Live Chat lets you communicate with contacts via SMS and Messenger from one dashboard. The dashboard is where you can answer questions, manage your contacts' experience and preferences (for example, adding tags or subscribing them to sequences), and chat with your contacts.
In your Live Chat tab, you'll see two dropdown menus:
The Live Chat Agent dropdown allows you to see leads assigned to a specific agent.
The status dropdown enables you to shift between "open" and "done" conversations.
The status dropdown gives you two options:
Open: the contact is engaged in an active conversation with your business.
Done: the conversation is over and marked as solved.
A conversation is not set to "open" by default; this is something you can arrange in your Live Chat settings.
Changing your Live Chat Behavior settings
Live Chat Behavior allows you to set two options for Live Chat:
Any message starts a conversation. Any message from a contact opens a new chat in the Live Chat section, except when the contact engages through triggered keywords.
Conversation should be opened explicitly. Only when a subscribed contact performs an Action attached to a Button or Quick Reply will their action initiate a Live Chat. (A conversation can also be started by an Admin when needed.)
By default, your bot preferences are set to Conversation should be opened explicitly. If you want every message to open a Live Chat, you'll need to change it manually in your or your clients' ManyChat accounts.
Simply head to Settings, then click Live Chat. You can change this preference in the Live Chat Behavior module.
Which Live Chat Behavior is best for you?
Selecting Any message starts a conversation on your Settings panel guarantees that any content sent to or by the user will move the conversation to the OPEN tab. But is this the optimal behavior for your business, or do you want to be more selective about which conversations move to OPEN?
Here's when you should use each of these options and how to guarantee the right people appear on the OPEN tab:
Any message starts a conversation
This highly effective setting guarantees your team will never miss a single message. By selecting this option, any message the user sends will open the conversation in Live Chat. This option is ideal for retailers or sales teams who want to offer immediate, one-to-one service that results in greater customer satisfaction.
When you've finished with a conversation, click the Mark as Done button at the top of the chat to close it. If a contact responds to your message, it'll automatically show up in your OPEN tab.
Conversation should be opened explicitly
If your chatbot flow or funnel has specific selling points or your lead qualifying process is detailed, you can set your Flow to open a conversation only after a user answers certain questions or takes particular actions.
As you can see below, the yellow action box has two actions within it:
The first action adds the tag for the salesperson who will be responsible for the user; the second is Mark the conversation as open. This option to choose when a conversation opens up along your sales funnel provides you the power to limit interactions to serious leads only.
Final thoughts
Not all conversations are created equal. Just because someone types "hello" to your chatbot doesn't mean they need to talk to a human. Choose the right discussions and actions to open up a Live Chat conversation based on your goals and business type, and you'll have a recipe for success.
Not using ManyChat. Start free today.
The contents of this blog were independently prepared and are for informational purposes only. The opinions expressed are those of the author and do not necessarily reflect the views of ManyChat or any other party. Individual results may vary.