7 Introduction Email Templates That Work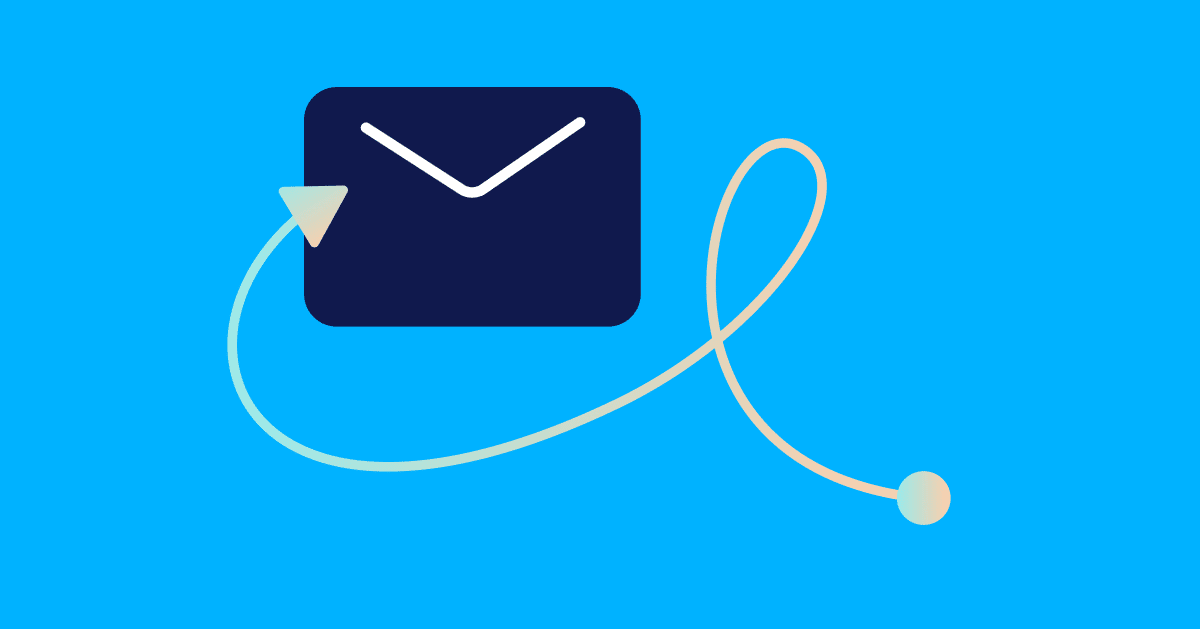 Did you know that within seven seconds, the person receiving your email will have already made their first impression of you?
It's crucial to make a good first impression—especially if you're introducing yourself.
Introduction emails are the virtual equivalent of walking up to someone at a conference and saying hi. But regardless of whether you're sending a sales email or simply connecting two people with similar interests, you need to get things off on the right foot.
In this guide, we'll share exactly how to write an email introduction that gets a response (with templates to help.)
What is an introduction email?
An introduction email is where you present your company, product, or yourself to someone over an email.
You might send an introduction email to tell an established client about their new project manager, or to a new-to-you company to introduce a service you think could help them out with.
Some introduction emails are cold: it's the first time you'll be communicating with this person. Other times they're warm—for example, if you've met someone at an event and want to follow up.
How to write a great introduction email
Unsure how to write an introductory email without overly selling yourself?
Here are eight quick tips to help you write an introduction email that makes a great first impression.
1. Find the right person
The first step in writing an introduction email is to find the right person.
After all, it doesn't make any sense to introduce yourself (or someone else) to the wrong person.
Always make sure your introduction email reaches the right inbox. It's generally best to avoid sending it to a generic address, instead scout out the right person on LinkedIn or through your network. Tools like Hunter and Voila Norbert can come in handy here.
Once you have the right email address, email them directly.
2. Be brief
Did you know that people spend 5.4 hours each week in their inbox on average?
Don't take up too much of their time with your introduction email—especially if you're unknown to them. They likely won't have the attention span (nor time!) to read a 10-paragraph long email.
Keep your email short, with the offer of talking further if they're interested.
3. Know the purpose
Why are you emailing this person? Sure, you're introducing yourself, but it's important to figure out your reason for sending this introduction email.
Do you want to schedule a sales call? Inform them of a change to their point of contact or account manager? Refer a potential client on to them? Point them towards your agency's webinar?
Knowing your purpose helps you craft a more impactful email. It'll make sure the person on the other side doesn't have to question what you want them to do. Next steps will be obvious.
4. Leverage your connection
It's reported that people are more likely to do business with warm connections that they know through people they trust—hence why 84% of B2B decision-makers start their buying process with referrals.
If you know this person through someone else, mention that in the email.
(For example: if you're introducing your agency to someone who mentioned them at a conference, tell them about it.)
That common ground and shared connection could help you stand out in their inbox. They'll also be more giving with their time and attention if your introductory email references someone they already know and trust.
5. Consider your email signature
Email signatures are often forgotten about in day-to-day emailing. You set them up once and never think about them again, right?
You'll need to take a second look at those email signatures when you're sending an introduction email. It'll give the person you're introducing yourself to a brief background about who you are, your job role, and the company you work for.
So, make sure your contact details are displayed clearly in your email signature.
(If you're angling for a sale, you could also add a line or highlight an achievement here—such as an agency award win or recent project success. That way, they don't have to click on your website to see how awesome you are.)
6. Personalize every email
It's tempting to send out generic introduction emails—especially if it's for sales purposes or you're launching a new business.
However, the golden rule of any type of outreach email is to personalize it.
Granted, it will take longer to personalize every introduction email you're making. But templates can be spotted a mile away (and oftentimes, quickly found with a quick Google search.) That's a bad first impression to give off.
Instead, take some time to do background research on whoever you're emailing. It'll turn a cold email into something much more genuine and inviting.
7. Write an effective subject line
The subject line of any email is the first thing a person will see when your message lands in their inbox.
It's important to avoid any clickbait with your email subject line. Teasing something they won't get inside the email is disappointing and won't get you in their good books.
For point of contact introductions, keep it simple, such as "Introducing X as your new project lead." For a sales introduction email, you might want to get more creative, such as "Here's a benefit we think you'll love."
You could also play around with:
Personalization: Can you use their name (or your mutual connection's name) to grab their attention? Emails with a personalized subject line have a 26% higher open rate.
Emojis: Can you use an emoji that represents them or the place you have in common?
Bear in mind that it might take some time to see which subject line formula gets the most responses. But it's a test worth doing—especially with introduction emails, where you want to make a fantastic first impression.
8. Be available after you hit send
Congratulations! You've crafted a great email introduction… but your job isn't over yet.
Some 80% of buyers expect real-time interaction, and 67% of business buyers expect an email response within an hour. 
Don't keep your prospects waiting after you've made your introduction. Be ready to respond whenever they get the chance to read and reply. We recommend sending introductory emails early in the day for this reason.
7 introduction email templates
Are you unsure how to start your introduction email?
Don't worry. We've created seven email samples for you to customize whenever you're introducing yourself, your company, or two people.
Business introduction email template
This is where you're introducing your company to a new contact at another—like if you've just launched, opened an office locally, or have a goal in mind.
Maybe you have a product or service that could really benefit them, or you want to work together as partners on a project. It might be that you have goals that align, or you'd like them as a future customer.
Whatever the reason, this business introduction email makes them aware you exist.
Hi [Contact Name],

I'm [Your Name] from [Business], and we've just launched in your area. 

We specialize in [what you do] that helps businesses like yours [problem you solve]. 

If [pain point] is on your mind and you'd like to hear more about how we can help, it would be great to schedule a call with you. Please let me know when it would work for you.

Not thinking about [what you do] or have this covered already? It would be great to stay in touch. 

Thank you for your time.

Kind Regards,

[Your Name]
Cold sales introduction email template
Cold emailing is a lead generation tactic that introduces you to someone who might need the product or service you're selling. The goal is simple: to eventually convert this cold prospect into a customer. 
To do that, you'll first need to get to know each other and build a professional relationship—which is where your introduction email comes in.
Be aware that the person you're pitching may not respond the first time, so consider this the first email in a sequence. You should introduce yourself first, then follow up with more detail about your offer. 
Hi [Contact Name],

I'm [Your Name] and I know the struggles of [pain point]. I work with [type of business] each day on handling X, Y, and Z. 

Feel familiar? 

Our [product/service] makes things easier by [how it works]. That means managers like you can enjoy [benefit], without worrying about [pain point].

We've been working with [type of business] and seen great success. One company has [notable achievement], and others are consistently seeing improvements.

Is [pain point] on your mind? If so, I'd love to help you navigate it. I'm open next week. Please send me your phone number and a date/time that works. 

Kind Regards

[Your Name]
New point of contact introduction template
Are you introducing a new client to an account manager? These introduction emails are often the simplest. They exist to introduce a new point of contact at your organization to a client or prospect.
As a mostly transactional email, you can keep these brief. However, don't miss out on an opportunity to suggest a call with the client to discuss their current needs if appropriate. 
Hi [Contact Name],

How is [business/service] for you this week? 

I wanted to introduce [Rep Name] as your new point of contact for this project. 

[Rep Name] has a wealth of experience in [industry], with a great track record of [achievements]. I know they'll be a great fit for you. 

[Rep Name] will be in touch soon to schedule an introduction call between the two of you. This is an opportunity to revisit your project goals, and identify how we can best help you reach them. 

Kind Regards,

[Your Name]
Personal introduction email template
Self-introduction emails do what they say on the tin: introduce yourself to another contact that's new to you. They're great for building connections with people you don't necessarily need to make a sale to—like mentors, other people in your field, or where you can offer something with no obligation.
(If you've already met this person or have mutual connections, see the templates below instead.)
Hi [Contact Name],

I'm [Your Name], and I've followed your work for a while now. I've always admired your approach to [industry] and thought your piece on [topic] was a great introduction to the topic.

I'm working with [Company] to bring together a top-tier list of speakers for our online event, [Event Name]. This event will help [audience] to [problem you're solving]. As an expert in [industry], we'd love to have you onboard

If this interests you, please let me know and we can schedule a call to discuss further.

Kind Regards,

[Your Name] 
Introduction follow-up email template 
Met someone at an event? Been introduced previously but haven't arranged a sales call yet? Send a follow-up introduction to refresh their memory and build on your connection.
Remember: just like any introductory email, it's good to have a purpose in mind here.
Think about whether you want to arrange a call to talk business, invite them to speak at your online event, or share an article they might be interested in. You might also want something from them—like a referral to someone they know, a discount, or details about an opportunity.
Hi [Contact Name],

It was great to see you at [Event Name]! 

I loved hearing all about your plans for the future and how [Company] is expanding into [industry]. It sounds like a promising move. 

At [Company], we specialize in [what you do]. Would you be interested in discussing how we can work together on [shared goal]?

Kind Regards,

[Your Name]
Mutual connection introduction email template
This is the type of introduction email to send if you have a connection in common with your recipient. It could be that you've both worked with them before, they're a current client, or you know them from a personal setting.
The idea is to use your mutual connection as a way to warm up your lead. This can be especially effective if you can recount that your mutual connection is a happy customer, or that you come highly regarded.
Hi [Contact Name],

I'm [Your Name], a [role] at [Company]. [Mutual Connection] said you were looking for some help with [pain point], and I'd love to help.

[Mutual Connection] and I worked together at [Previous Company], where we helped them to [goal achieved]. I'd love to play a role in helping you achieve similar goals. 

Are you open to the idea? If so, please let me know when a good time to call is. It would be great to talk about your struggles and run through some ideas. 

Kind Regards,

[Your Name]
Introducing two people
Many introduction emails are about making an ask—be that for a call, a demo, or a sale.
Introducing two people is different since you're not the one asking for something. You're simply a connector bringing two people together, such as as a potential service provider, a client, a speaker, or investor.
Keep it brief, but highlight the reason why you think they need to know each other and let them take it from there.
Hi [Contact Name],

How's business? 

I remember you saying you needed some extra help with [pain point]. It reminded me that I hired [Referral Name] to do something similar for a client and saw great results. 

[Contact Name], meet [Referral Name]. [Referral Name] is an expert at [expertise] and knows your industry inside out. They produced some great work for me on [topic] and I think you'd make a good team. 

[Referral Name], [Contact Name] is one of my [relationship]. They're the [role] at [Company] and oversee the [what they do]. They're looking for help with [pain point], which I know you're skilled at. 

Please feel free to continue this conversation without me, but if you need anything I'm happy to help.

Kind Regards,

[Your Name] 
Start on the right foot with your new connections
As you can see, there's more to an introductory email than saying, "Person A, meet Person B!"
You need to tweak the conversation for each type of introduction you do—and double check you're sending it to the right person.
Regardless of whether you're introducing your agency and pitching services, or simply connecting two people, the key is to be polite. Leverage any shared connections, be brief, and know why you're emailing. It's the best way to make a great first impression. 
Ready to start your email introductions?
The contents of this blog were independently prepared and are for informational purposes only. The opinions expressed are those of the author and do not necessarily reflect the views of ManyChat or any other party. Individual results may vary.