How Instagram Went From an Instant Content Sharing Platform to a Marketing Machine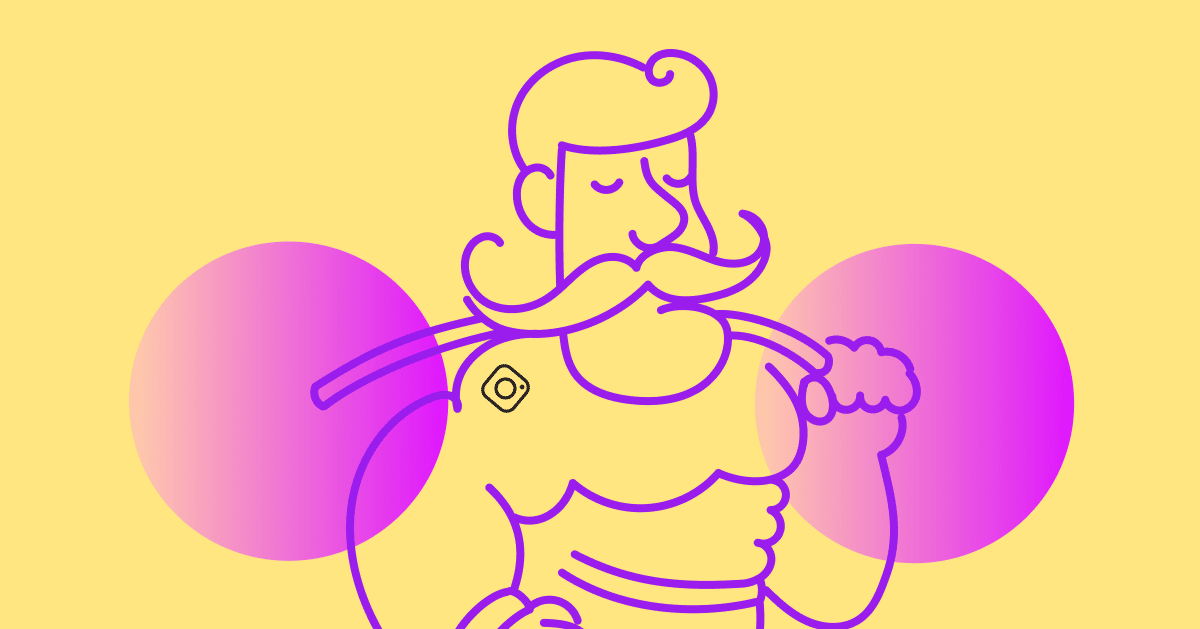 Instagram has had undisturbed major growth since early in the first decade of the 2000s. With all the updates, algorithm changes, and tools integrated into the platform, it's hard to keep up with where it all started.
Can you even remember what the original Instagram looked like? (Me either, but hey, I was 14 and preoccupied.) Today, Instagram has evolved past what anyone probably expected of the once-small photo-sharing platform. Today, Instagram is one of the top five social media platforms and still growing.
Let's have some fun and look back through Instagram's past 10+ years and see how far it's come.
The backstory of Instagram
Instagram was launched on October 6, 2010, as a photo-sharing platform. But its tools, features and design were far more limited than they are today. First, its color scheme was blue with a monotonous gray contrast. It also was limited to posting only square-cropped photos.
Then there were the filters. Back then, you had a handful of very grainy and underwhelming options to choose from. Today, you can pick from an unlimited number of editing apps, plus the 13 editing tools and 23 filters offered in Instagram's latest version.
The layout has also received an upgrade. The main tabs are still located at the bottom but have been swapped for better access. For example, the messenger feature now lives in your upper right-hand corner instead of at the bottom of your screen. And the top of your screen is where your Stories reside.
Who is the mastermind behind Instagram's genius?
The creator of Instagram is Kevin Systrom, who at the time of the platform's launch was a 27-year-old Stanford Graduate working at a travel recommendations startup. Kevin had a professional history working at tech powerhouses like Google and Odeo, (before it was called Twitter) but it wasn't as a coding pro.
Instead, Kevin took a different approach to app creation by learning to code at night, spending his days at his full-time job, and using his evenings to create his first masterpiece, known as Burbn.
Burbn's transformation
Burbn was the Instagram prototype, Kevin just didn't know it yet. He originally created Burbn as a location-based check-in app that also allowed users to post photos. The check-in feature was popular at the time, but the photo-sharing capabilities are what made it stand out from the crowd.
Kevin eventually pitched his app to investors in 2010, receiving $500,000 in seed funding from Andreessen Horowitz and Baseline Ventures. The money was used for further development of the app's capabilities.
Enter Mike Krieger
After receiving the startup funding he needed, Kevin brought on fellow Stanford graduate Mike Krieger. Mike was an experienced engineer who had a background as a designer for a social media platform, Meebo.
Once Mike joined the Burbn team, they decided to shift focus, stripping down Burbn to its photo-sharing, commenting, and liking capabilities. Thus, Instagram was born.
Instagram growth timeline
October 6, 2010: Instagram launches.
December 12, 2010: Instagram reaches 1 million users.
August 3, 2011: 150 millionth photo uploaded.
September 20, 2011: Version 2.0 launches with four new filters.
September 26, 2011: Instagram reaches 10 million users.
April 3, 2012: Instagram launches on Android..
April 9, 2012: Facebook buys Instagram.
June 28, 2012: Instagram designs photo pages for the web.
July 26, 2012: Instagram reaches 80 million users.
December 21, 2012: Version 3.4.1 is launched in 25 languages.
May 2, 2013: Photo tagging capability introduced.
June 20, 2013: Videos introduced.
December 12, 2013: Instagram Direct was introduced.
December 1 2014 Instagram reaches 300 million users.
December 15, 2016: Instagram reaches 600 million users.
February 22, 2017: Ability to include multiple photos in a single post introduced.
June 2018: Instagram reaches 1 billion users.
Pivotal changes for Instagram
Here is a few pivotal moments in the success of Instagram:
Changes from a chronological timeline to an algorithm
Introduces videos
Adds more languages
Changes from a chronological timeline to an algorithm
In 2016, Instagram removed its chronological timeline and replaced it with an algorithm. At the time, this wasn't a popular move, but many argued it was necessary. Because of Instagram's overwhelming success, its size had outgrown the chronological timeline. Users were now only being shown about 70% of the photos of people they were following, with many posts getting lost in their feed.
The transition brought about engagement-based rankings, which allowed users to see more of what was popular instead of everything that was posted. As of 2022, Instagram is considering reintroducing the chronological timeline, not as a replacement but as an option, with the hope of giving users more control over their experience and seeing their favorite accounts first.
Introducing videos
Videos have been instrumental in Instagram's success. Back in 2013, the 15-second video feature was introduced, giving birth to later features like Stories and Reels. This strategic move allowed Instagram to compete with other apps like Vine and Snapchat.
Approximately 91% of Instagram users watch videos daily, and short-form videos make up 66% of the most engaging types of in-feed social content.
Adds more languages
A small but mighty inclusion to the Instagram platform was the introduction of 25 additional languages in December of 2012. This brought the total number of languages Instagram supports up to 36.
This translation feature made it possible for anyone around the world to partake in using many Instagram tools like:
Hashtags
Photo maps
Locations
Liking
Commenting
When did Instagram make the leap to become a marketing powerhouse?
Instagram did not make its transition into a marketing powerhouse overnight. You could argue that each step and new integration has contributed to its status.
Businesses no longer look to Instagram as a social platform for individuals. It has transformed into a marketing machine that can be used to skyrocket a brand into riches. Here are some of the ways you can use Instagram's platform to help your business grow:
Sign up for a business account. You'll be able to create product catalogs and view the analytics of your feed's performance.
Post great content. By using tools like static posts, Reels, Stories, and hashtags, you can captivate your audience and build trust to convert them to customers.
Engage with other users. By being active on Instagram and commenting on users, tagging your products, and bringing useful services to the platform, Instagram rewards you with more face time with your audience.
Plus, Instagram hosts some great third-party integrations like ManyChat to push your business to the next level.
ManyChat and the Instagram marketing machine
ManyChat is a popular chat marketing platform that integrates seamlessly with social platforms like Facebook, WhatsApp, and Instagram.
Need help keeping up with your comments? ManyChat can help you set up chatbots to respond to your audience.
Need help replying to your hundreds of DMs? ManyChat can set up automated responses and answer preset questions.
Need help transitioning your followers to customers? ManyChat has the tools to help you bait in your audience, capture their information and share your products with them on a recurring basis.
This is only scratching the surface. For more information on how ManyChat can help you pivot your business, click the link below!
The contents of this blog were independently prepared and are for informational purposes only. The opinions expressed are those of the author and do not necessarily reflect the views of ManyChat or any other party. Individual results may vary.