Recapping Instagram Summit: Day One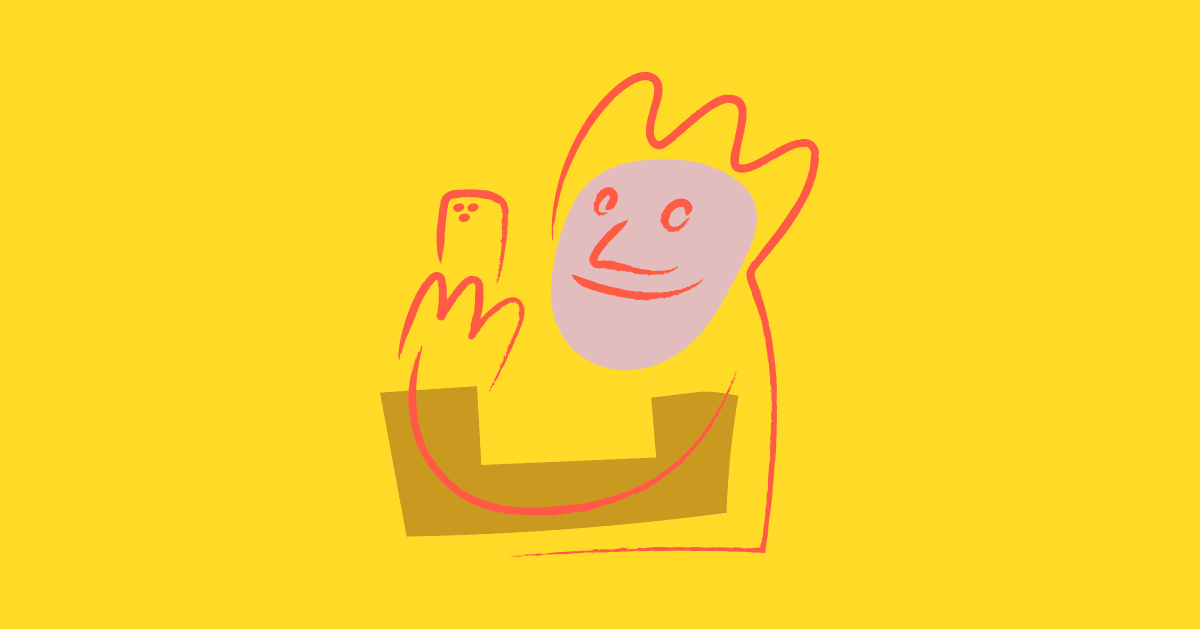 Day one of our Instagram Summit has already come to a close! If you missed something, we're going to recap what went down — if you're a PowerPass holder, you have access to the replays for six months. Let's jump into what happened on day one:
Hypergrowth with Instagram DM Automation
Speaker: Mike Yan, Co-Founder & CEO of ManyChat 
Find out what Instagram DM Automation by ManyChat can do for your business. Learn the hybrid approach to selling on Instagram, the omnichannel advantage to increase conversions, and discover five simple strategies to supercharge your growth.
Mike Yan kicked off Instagram Summit by welcoming the attendees before jumping into his presentation. He covered the basics of Instagram DM Automation by ManyChat and shared an insider's view of its features, such as Conversation Starters and the Story Mention trigger.
He also discussed the importance of Live Chat and how Automation and Live Chat can work together to increase sales.
Fireside Chat with Meta on the Power of Instagram Commerce
Speaker: Wonji Choi, Product Marketing Manager, Business Messaging at Meta 
Moderator: Anna Tutckaia, Head of Marketing at ManyChat 
We're sitting down with Instagram to learn more about how to dominate Instagram's features, what to expect with Instagram DM Automation, and on the road ahead.
Wonji Choi discussed what it means to be a Meta Business Partner (as ManyChat is one) and why any business that's not on Instagram yet may want to consider it (hint: it has to do with building lasting relationships). Choi also talked about how Instagram contributes to social commerce, especially with Instagram DM Automation.
The Next Big Instagram Trends You Need to Know Now
Speaker: Jenn Herman, Founder of Jenn's Trends 
It's time to futureproof your brand. From the little-known Instagram features to the essential insights you need to rapidly transform your account in 2022 (and beyond), these are the hottest trends Instagram isn't telling you… but we are!
Jenn Herman discussed the top Instagram trends, including Reels, Link stickers, Carousel posts, Automation, and optimization for search. Jenn shared a significant amount of information about how the Instagram algorithm works regarding these trends.
The $1.50 A Day Instagram Content Strategy to Gain 30+ Loyal Followers in One Week
Speaker: Angela Allan, Founder of Mads Collective Group 
Sick of producing content that only attracts tumbleweeds? Get the shortcuts to making your Instagram content grab the eyeballs of more ideal followers when you have a tiny budget and audience of fewer than 2,000 followers.
Angela Allan shares a specific strategy (the KOALA Method) she used with a small budget that rewarded her with significant results. She breaks down every piece of her game plan so you can replicate her campaign and get similar results.
Content Domination to Grow Your Instagram (& Your Bank Account)
Speaker: Christos Nikas, Content Strategist 
Discover the four types of business content you need, and learn precisely how to use them with purpose: amplify your Instagram engagement, gain more loyal followers, and create steady cash flow.
Christos Nikas shares his mind shift around Instagram — going from thinking it was a joke to gaining hundreds of thousands of followers and selling even more books. He discussed the different types of content you can use on Instagram and why staying true to your brand is essential.
How to Leverage Instagram DM Automation to Pinpoint, Prime & Persuade More Ideal Clients… On Autopilot
Speaker: Kelly Noble Mirabella, Founder of Stellar Media Marketing & Baby Got Bot 
Get the step-by-step strategy to identify your ideal client and create an irresistible lead magnet. Harness the power of ManyChat's Instagram Automation and native email automation to turn your leads from window shoppers to paying customers!
If you're not familiar with Kelly Noble Mirabella, she's an expert at ManyChat tutorials. Not only did she share tips and tricks, but she showed a step-by-step Flow setup for anyone to use.
Followers to Fans: How to Use Instagram Reels to Grow Your Brand (& Your Revenue)
Get the proven techniques and best-kept secrets to leverage Instagram Reels. Attract your dream audience and watch them evolve into loyal clients (and lifelong fans)!
Monique Lombardo shared the dos and don'ts of editing your Instagram Reels for success. She also discussed how vital its first three seconds are, including adding your personality.
From DMs to Dollars: Triple Your Sales Using Instagram DM Automation & a CRM System
Speaker: Trilce Jirón Garro, CEO of TBS Marketing 
Give your Instagram account the Midas touch with a proven formula to help you keep track of leads, dramatically increase your conversion rates, and triple your sales – all on autopilot using Instagram DM Automation by ManyChat and your CRM.
If you're not familiar with the FRANK system, Trilce breaks it down from beginning to end. She talks about the importance of not "overbotting" something — use automation wisely.
The Ultimate Client Pick-Up Kit: Stop Chasing Prospects & Build a Community Instead
Speaker: Konstantinos Synodinos, CEO of Simply Digital 
You're likely approaching Instagram all wrong! Stop chasing clients, and get the shortcut to building a steadfast community. Learn how to identify the perfect niche, and craft high-impact content that they can't resist.
Konstantinos Synodinos delivers the hard fact: 95% of people are doing Instagram wrong. Yikes! The good news is that it's not too late to turn things around, change your approach, and start doing things the right way. Konstantinos shares tips on building and maintaining a loyal community, not just followers.
The 7-Day Action Plan for Explosive Instagram Growth in 2022 and Beyond
Ready to stop saying, "I don't know what to post to grow my Instagram"? Get the insider secrets on how to design and stick to a routine for Instagram growth that fits your busy schedule without feeling overwhelmed.
Lucas O'Keefe shares how to create a successful content strategy that won't leave you wondering what to post on Instagram. He also shares specific content types, such as static posts or Instagram Live, and the pros and cons of each type.
DMs to Deals: How to Land More High-Ticket Clients Using Instagram DMs
Speaker: Mike Nelson, Founder & CEO of The Passion To Profit Coaching 
The deals are in the DMs! Discover the foolproof blueprint to lure more prospects into your Instagram DMs and have them begging to work with you.
Mike Nelson shared his firsthand experience selling high-ticket items ($8,000+ per item) via Instagram DMs. Mike's strategy helped him connect with dream clients, which helped him cash in more revenue.
The Ultimate Instagram Passive Income Funnel (That Your Competition Doesn t Know About)
Speaker: Candace Junée, Business Coach & Digital Marketing Strategist 
For entrepreneurs and content creators, selling digital products is a powerful passive income stream. But there's a secret weapon to supercharge your sales that 99% of your competition isn't using! Learn how to convert your Instagram story viewers into ideal buyers using this simple sales funnel strategy.
Candace discussed how a passive income stream could change your life for the better via Instagram DM Automation. She shared specific ideas for generating passive income and examples of ways to attract buyers.
How to Use Instagram Reels to Skyrocket Your Growth
Speaker: Brock Johnson, CEO of InstaClubHub 
Reels aren't just for trending dances – they are a powerful tool to dramatically increase your reach, grow your following in just a matter of hours, and lure in more ideal customers who are ready to spend money. Get the most-wanted strategies so you can use Reels to your advantage.
Brock Johnson crushed some Instagram myths, including "Instagram Automation is only for people with a large following" — not true! Brock shared data from specific campaigns he's completed and ideas for using DM Automation, including specific Flows.
The Future of Marketing & Automation with Seth Godin
Ditch the crystal ball. Seth Godin will reveal his must-have predictions for digital marketing in 2022 and beyond. He'll share actionable insights on business growth, how to avoid the trend trap, the automation tools you need and why – and what you should pay attention to right now.
Seth Godin closed out Summit day one with some hard truths about today's world and how challenging it is to win when you're chasing the wrong things. He shared tactics for attracting the right customers and the importance of approaching business from a fresh perspective. He left with this: "People will choose to follow you only if you choose to lead."
Now, who's ready for day two? We'll be kicking things off with Jaclyn Johnson, Founder & CEO of Create & Cultivate on the Mainstage at 9am PST. Hope to see you there. 
Still need tickets? Click below to attend day two (tickets only available until EOD April 6th, 2022).
The contents of this blog were independently prepared and are for informational purposes only. The opinions expressed are those of the author and do not necessarily reflect the views of ManyChat or any other party. Individual results may vary.