What are Instagram Highlights? (+ How to Use Them)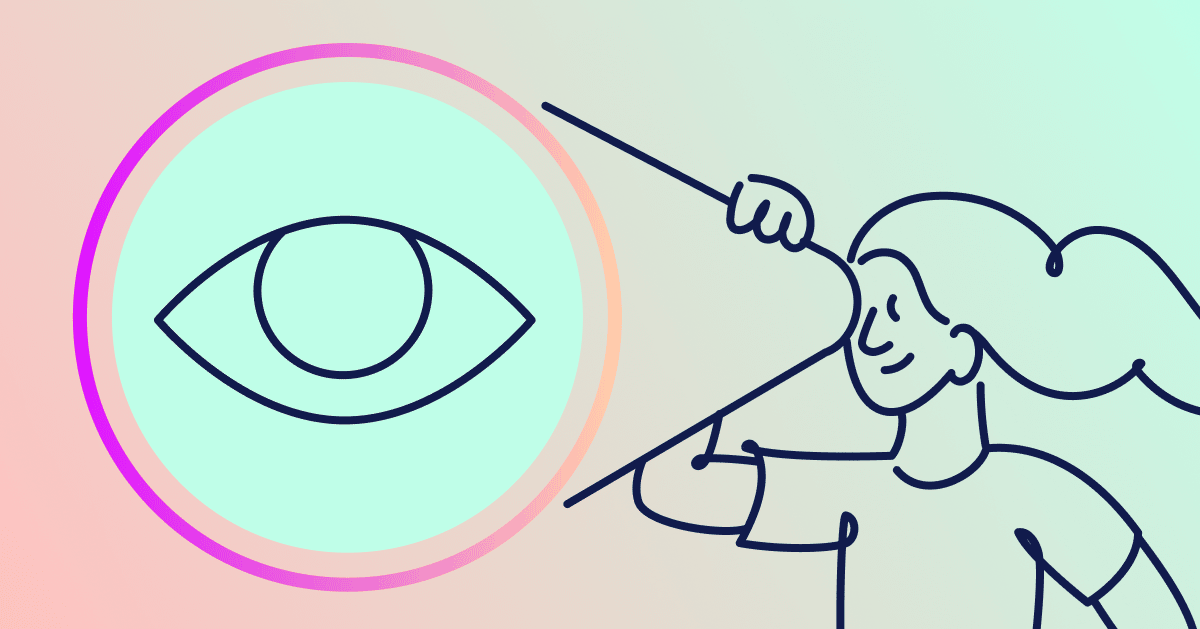 You might have noticed those little circles with images in them when you visit a user's profile on Instagram. The Instagram Highlights feature is only one of the many ways you can leverage the platform to grow your audience.
It's a place to store your best content and make it easy for your audience to find what they need. Especially because it sits right at the top of your profile, making it one of the first things your audience sees.
As a more permanent and accessible way for your audience to navigate your content, your Instagram Highlights has lots of potential. In this guide, we'll walk through everything from using Highlights to adding and deleting content from your Stories. We'll also walk through a few ideas you can use for inspiration.
What are Instagram Highlights?
Instagram Highlights are the circular links you encounter at the top of every Instagram profile right under your bio. It's a way to categorize and store any Stories, images, or videos you want to keep beyond a 24-hour lifespan.
Not only is the Highlights area prime real estate to showcase the best your brand has to offer, but it's also a great way to tell your brand's story with plenty of images, videos, stickers, and links.
Plus, there's no limit to how many Instagram Highlights you can create, and you can title each of them by theme or category. Instagram also allows you to add covers to each of your Highlights.
How to use Instagram Story Highlights

How to create a Highlight on Instagram
Creating a Highlight for your Instagram profile is easy. First, you'll want to:
Navigate to your profile page and tap the + icon
Click on the Stories you want to add to your Highlights
Tap Next and add a cover (optional)
Name your Highlight
Click on Add in the top right so it's added to your profile

How to add new Stories to a Highlight
Say you've posted a new story and you want to add it to one of your Highlights. First, you'll want to:
Navigate to your Instagram Stories
Find the frame you want to add to your Highlights
Tap on Highlight on the bottom right menu
Either add your frame to an existing Highlight or create a new one
How to add a custom cover to Instagram Highlights
Custom covers are a great way to keep your Instagram profile on brand. You might have noticed some brands have created covers with icons, cohesive images, or an aesthetic color scheme.
Much like creating a Highlight from your profile or your Stories, adding covers is a similar process.
Here's how to create Instagram Highlight covers:
Either navigate to your Stories and click on Highlights on the bottom right menu of the frame you want to add, or create a new Highlight from your profile picture by tapping the + icon
Select the content you want to add
Click on Edit cover to add your custom cover
Tap Add to post it to your profile
How to delete an Instagram Highlight
To delete an Instagram Highlight:
Navigate to your profile page
Find the Highlight you want to delete then tap it and hold
Tap Delete Highlight
How to delete a Story from your Instagram Highlights
To delete a Story from an Instagram Highlights simply:
Navigate to your profile
Find the Highlight that contains the frame you want to delete
Tap the three-dot icon labeled More at the bottom right of your frame
Click on Remove from Highlight then click Remove
What to use Highlights for
You can think of Highlights as a convenient way to save some of your best Stories. But there's so much more you can leverage the Instagram feature for. Here are a few ideas, with examples to inspire your own Highlights content strategy: 
Add content with affiliate links. Highlights are a great place to keep your affiliate links. Especially if you're constantly getting DMs asking about the products in your posts and videos, Highlights can be the place where you direct your audience when they want to make a purchase. Creator @caraloren's highlights include categories like "Mirror links" and "TOP LINKS" to let her audience know where they can find her most requested product links. 
Create a highlight telling your story. Use Highlights to tell your brand's story. How did your product come to life? What's your latest collection? Who are the founders behind your brand? Using storytelling as a way to sell your products and ideas to your audience is a great way to connect and build trust with them. Dedicating a Highlight to your Story is a perfect way to do that.
Save the most sought after questions. Any recurring questions you get should be given their own highlight too. Think of it as a Q&A highlight that you can point your audience to from your Stories, posts, or videos.
Keep a record of your best Instagram takeovers. Reuse any Instagram takeover content you generate by posting it to your Highlights as you create it. Don't be afraid to draw inspiration from brands like @girlboss. 
Highlight your team. Let your followers in on who is who behind your brand. Grow that "know, like, and trust" factor essential to any brand's success by creating a Highlight shining a light on your team. Nail polish brand @cirquecolors does a great job of this with its "OUR TEAM" category.
Create a "sales" Highlight. Make one of your first Highlights a place to post all your latest sales. This makes it easier for your audience to find your product and make a purchase if they've been waiting on a sale. If you post on your Stories about it, you can also point your audience to your Highlights.
Create a quiz. Did you know you can create a quiz and add it to your Highlights? @mybff did exactly that with its Knowledge Highlight. Consider doing the same with your brand as a fun way to add value to your followers.
Highlight your behind-the-scenes process. Sometimes your audience wants to know how your product comes together. Plus, it's yet another way to tell your brand's story without having to think of the perfect way to do it. Just put together some behind-the-scenes footage in a highlight, like in this example from @theartfulgrimmer:
Create a Highlight for testimonials. Getting endorsed by previous customers builds credibility and helps you grow sales. Showcase your best testimonials so your followers can easily access them and learn more about what you offer.
Grow your audience with Instagram
No doubt Instagram is one of the best platforms to build and nurture an audience. That's why it pays off to get familiar with everything you can do on the platform to grow an audience.
Hopefully, this guide shed some light on the ins and outs of leveraging Instagram Highlights to, well, highlight the best your brand has to offer. As a business or creator with an Instagram presence, don't ignore Highlights as a mighty part of your overall Instagram marketing strategy.
Impress your audience and grow your Instagram account with ManyChat's suite of Automation tools
The contents of this blog were independently prepared and are for informational purposes only. The opinions expressed are those of the author and do not necessarily reflect the views of ManyChat or any other party. Individual results may vary.