Instagram DMs: A Guide To Reaching More of Your Audience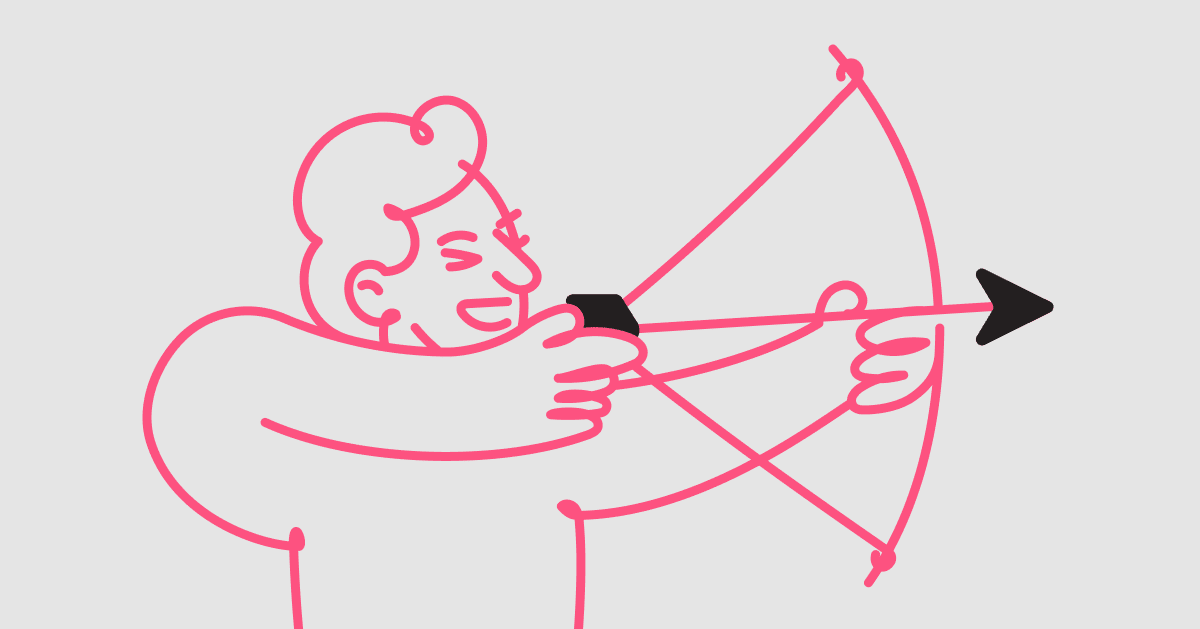 If you're a marketer or business owner, you know that Instagram can be a powerful tool for reaching new audiences and building your brand. But if you're not taking advantage of Instagram DMs in Messenger, you're missing out on a huge opportunity.
It's yet another avenue to meet your audience where they are and personalize your customer experience. But first, it's important to learn Instagram Direct best practices as well as what tools you can use to take your DM game to the next level.
This guide walks you through what Instagram direct messages are and how to use them to connect with more people in your audience.
What are Instagram DMs?
Instagram DMs allow you to directly send private messages to Instagram users. Now, depending on their settings, your message may appear differently in their inboxes.
Instagram Direct is a great channel for private communication (rather than having to rely on leaving comments on Instagram posts). Instagram DMs can even be sent between groups of people as a group chat.
How to send DMs from your computer
You don't have to rely on the Instagram app to send DMs. You can also do it from your computer! To send direct messages from your computer:
Go to your Instagram dashboard, then click on the paper airplane icon in the top right.
Tap Send Message and choose the recipient for your DM.
Click Next and start typing your message. If there's any previous message history between you and the recipient, it'll show up in your messaging dashboard.
How to send DMs from the Instagram app
Sending DMs from your Instagram mobile app is similar to doing it from your computer:
Navigate to your Instagram app and tap on the airplane icon.
A list of people you follow will appear in the search bar. Click on the recipient of your message.
From there, the app automatically sends you to your messaging dashboard where you can start typing your DM. (You can also take and send a disappearing video or photo by using the blue camera icon in your messaging dashboard.)
Type your message and click Send when it's ready to go.
An additional way to send a message is througha user's Instagram profile. Simply navigate to their profile and tap on Message.
How to send DMs using ManyChat
There are several reasons why you'd want to DM a customer, including:
Promoting a sale and sending a coupon
Managing customer service questions
Managing giveaway replies and entries
Responding to story mentions
Whatever the case, you want to facilitate the process of sending different types of DMs for different scenarios—a time-consuming task without the help of automation with personalized DMing tools. Fortunately, it's easy to implement with ManyChat.
Sending DMs using ManyChat's powerful chatbot functionality helps you stay organized and engaged with potential and repeat customers.
To send Instagram DMs using ManyChat:
Navigate to your ManyChat dashboard.
Click on Live Chat.
You'll get a dashboard similar to Instagram's where you can reply to DMs just like you would inside Instagram.
How to delete direct messages
Need to delete a DM? You can do that on both the desktop and the app. To delete a DM:
Tap on the airplane icon in the top right of your Instagram feed.
Tap and hold (for Android users) or swipe left (for iOS users) on the conversation you'd like to delete.
Click Delete, then confirm by tapping Delete once more.
Deleting an Instagram conversation will remove it from your inbox only; the conversation will still be visible to anyone else who was included in the conversation.
If you ever download your Data Download file from Instagram, it will not contain the deleted DM.
Best 7 tips for sending and responding to Instagram DMs
There isn't a "wrong" or "right" way to send Instagram messages; the recient will receive them regardless of the method you choose. Yet, there are things you can do to increase the chances you'll receive an answer and connect with your audience.
Here are seven tips for sending and responding to DMs:
1. Automate the DM process with ManyChat
Automation is your best friend when it comes to a busy inbox. Not only does it help you tame the DM chaos, but it's also a way to ensure your audience and customers feel heard and supported enough to want to keep purchasing from you.
Here's where ManyChat's Instagram Automation features come into play. Ecommerce and influencer brands can use tools like Flow Builder and Keywords to trigger the right message templates at the right time. It's a way to offer your audience a personalized experience at scale.
Flow Builder enables you to create personalized conversations that branch off into different responses depending on a user's reply. Leveraging the power of Flow Builder, brands can incorporate outbound links and media (like relatable gifs or emojis) into DMs to optimize interactions and streamline sales.
Pro tip: Watch the video to see how it's done!
2. Identify your most frequently asked questions
If you have a growing presence on Instagram, chances are you receive some questions more often than others. This is a great chance to create a list of your most frequently asked questions (FAQs) and create automated responses for them.
It's a way to save time, engage with your audience, be consistent, and be known as a responsive brand that answers every customer message. Here are some examples of common FAQs:
Do you ship internationally?
What is your return policy?
When will you have X item back in stock?
How can I contact customer support?
What sizes do you carry?
Once you've identified your most commonly asked questions, you can set up quick replies so you're ready to hit send the next time you receive a DM asking similar things.
3. Set up Instagram quick replies from an existing message
Did you know you can create "quick replies" within Instagram to make it easier to reply to frequently asked questions? Here's how to set it up:
In your Instagram account, click on the three-dot chat icon at the bottom of your screen.
Tap New Quick Reply to enter a canned response.
Add the shortcut keyword that will trigger the response to populate. For example, your shortcut trigger can be "size" for responding to queries about clothing size.
You can also create quick replies from previous messages! Just navigate to them, click and hold the message, and add it to your list of quick replies.
The next time someone DMs you a common question, click on the three-dot chat icon and scroll through your list of quick responses to find the one you'd like to send. You can also use your shortcut word by typing it directly in the chatbox.
4. Configure your Instagram alerts
As a brand, you want to be aware of all the ways your audience is reaching out to you. This is where configuring your Instagram alerts and ensuring they're on the right settings can be helpful.
Here's how to modify your settings:
From your Instagram business profile, navigate to the menu icon in the top right.
Click on Settings.
Tap Notifications.
Go through every option to revise and set up your desired alerts.
5. Quickly filter through your messages
Sometimes you want to find message threads quickly, but when you're constantly sending and receiving messages, your inbox can get messy fast. To minimize time spent searching, use the Instagram message filter feature. Here's how:
Navigate to your inbox by tapping the airplane icon in the top right of your Instagram dashboard.
Tap on the filter icon in the top right.
Sort through messages by unread messages, read, or flagged.
Filtering through your messages can help you reply to inquiries and messages faster, especially if it's largely a manual process for you. However, if you're using ManyChat to manage your inbox, its filter option allows you to sort messages from newest to oldest.
6. Take an Instagram Automation course

If your inbox is getting harder to manage, consider taking ManyChat's free Instagram Automation course. It walks you through everything you need to know to create an automated process that puts you in the driver's seat and helps you successfully answer all incoming messages in half the time.
7. Jump in live chat
Creating quick replies and taking advantage of automation are great ways to handle your inbox. Yet there are times when offering a live chat option can benefit companies and their customers.
Plus, you'll enhance customer experience when you can reference historical messaging conversations and data as you engage with them. This delivers a more personalized experience that customers love.
ManyChat's Live Chat feature revolves around creating a customer CRM that provides context to Live Chat conversations by using data that you've collected from users in the past. Once you've set it up, it's easy to add team members who can engage with customers at a moment's notice—with helpful context in the background.
Automate your Instagram marketing strategy
If you're looking for a way to grow your reach and engagement on social media, automating your DMs is a great option. ManyChat makes it a breeze to set up and manage automated messages so you can keep your audience in the loop and drive sales without having to expend additional manual effort.
Today, eCommerce brands, influencers, and other business types can use Instagram DMs to increase sales and maintain brand authenticity. If you haven't optimized your Instagram DMs, you may be missing out on a powerful marketing channel capable of helping you build a solid connection with your audience.
Grow your Instagram following and make sales with Instagram Automation by ManyChat. Start free today.
The contents of this blog were independently prepared and are for informational purposes only. The opinions expressed are those of the author and do not necessarily reflect the views of ManyChat or any other party. Individual results may vary.