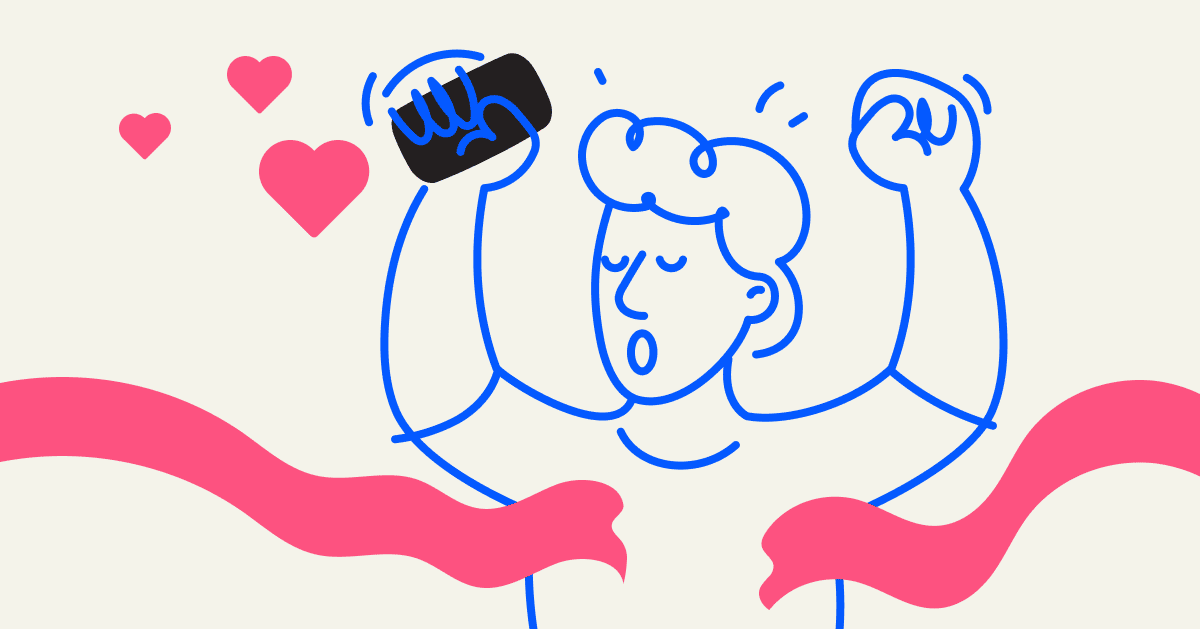 Content creation is the lifeblood of any social media channel, and the same can be said about Instagram. But according to recent research, Instagram is cracking down hard on those who reuse other creators' content instead of making their own.
Instagram head Adam Mosseri went on record saying that Instagram wants to "make sure that credit is going to those who deserve it." This puts a lot of pressure on content creators to push original content overall.
The problem seems to have come from Instagram Reels feeling abundantly like TikTok, with users simply re-using their TikTok content on Instagram. Instagram's response is to bury these videos deep in rankings. Although Mosseri did say Instagram is developing a way to determine what is and isn't original, it will take some time to develop.
So what can content creators do in the meantime? Push that original content! Let's take a look at a few ways to inspire original content creation.
10 Inspiring Instagram content ideas
Even for those business owners who are skeptical about Instagram and feel they don't have enough time to create original content for their audience, there are options.
1. Create how-to content
Consumers love how-to videos, especially if you can make it a fun video tutorial like a recipe or life hack that they can follow and learn from. Not only does this offer great original content, it also instills trust in your brand by showing your audience that you indeed do know what you're doing.
2. Behind the scenes
Give your audience a taste of the insider experience by posting a behind-the-scenes clip or pictures that give them a look at a project coming together. This is perfect when you're in the working stages but don't quite have it all together yet. Give them a progress view to build anticipation for what's yet to come from your brand.
3. Workspace or office tour
Don't overthink it. Sometimes the best content is literally right in front of you, like your work environment. It doesn't matter if you're in a co-working space or in your home office, consumers are curious. Show them your favorite tools, your ergonomic setup, and what helps your creativity flow the best.
4. Sneak peek
Want to build even more anticipation around a project you're prepping? Try unveiling a sneak peek to tease your audience's curiosity. For example, if you prepared a video, create a highlight reel of that video and post it as a "sneak peek."
5. Look for trending topics
Instagram holds tons of trending topics that change and move month over month. Instead of trying to find out what your audience is wanting to see, go with what is already popular and working. You can do this by:
Using the explore feature and filtering out trending topics
Adding hashtags in the search
Using the feed's gathering and filtering tool
6. Recommendations
Have a product or service that you just fell in love with recently? There's nothing wrong with using your platform to spread the love and recommend it to your followers. It can be a book you just read or a new brunch spot that you tried.
7. Promotional offers
Nothing captivates an audience more than contests, giveaways, and saving some money. Your brand can put on a promotion to engage with your current followers and increase your number of new followers. For more information on how ManyChat can help you with promoting your business and engaging with your followers, check out our article "What is Instagram Automation by ManyChat?"
8. Let your employees take the reins
Host a meet and greet with your employees each week until you've introduced the entire team. Allow your employees to create a short video or post that tells what they do for the company as well as what they are passionate about.
9. Show your human side
Share your daily routine or the not-so-glamorous side of being a business owner. Consumers love to feel connected to brands, and what better way to connect than to share a bit of your vulnerability with them.
10. Team up with influencers
User-generated content is always a big win for your brand. Not only does it showcase that real people actually use your products, it takes the burden off of you to create new content. Influencers come in all shapes and sizes and can be found fairly easily on the Instagram platform.
Pro tips for creating original content
Now that we've covered some creative ways to create original content, here are some best practices to follow to make sure your content flourishes.
Stay away from reposting. Since Instagram is now on the punishment track for anyone who isn't using their own content, try to steer clear from too much reposting. Instead, maybe try recreating a great idea and making it your own.
Time your post accordingly. Don't bulk post your content all at the same time. Flesh out a posting schedule and spread out your content. Here's a great reference provided by Sprout social, with peak posting times and days.
Ask for engagement. Whenever you post, be sure to try and get your followers involved. Do a poll or ask them to comment the word "free" to receive a free offer or coupon. ManyChat can help you set up triggers on your posts that will respond back to your audience in your DMs, plus collect their info and send them the freebie you promised.
Team up your content with ManyChat
ManyChat can take your content from static posts to posts that produce engagement and lead to more followers and more sales. With ManyChat's Instagram automation, users have the options to:
Increase product sales by helping customers from their DMs find what they're looking for
Generate leads by drawing in customers to your DMs then capturing their emails and numbers
Increase engagement by making it easy for customers to have a conversation with you and get the answers they need in a timely manner
Deliver support and follow-up by automating FAQ questions and sending follow up messages to keep the conversation going
The contents of this blog were independently prepared and are for informational purposes only. The opinions expressed are those of the author and do not necessarily reflect the views of ManyChat or any other party. Individual results may vary.