How to use Facebook Messenger Broadcasts for Customer Engagement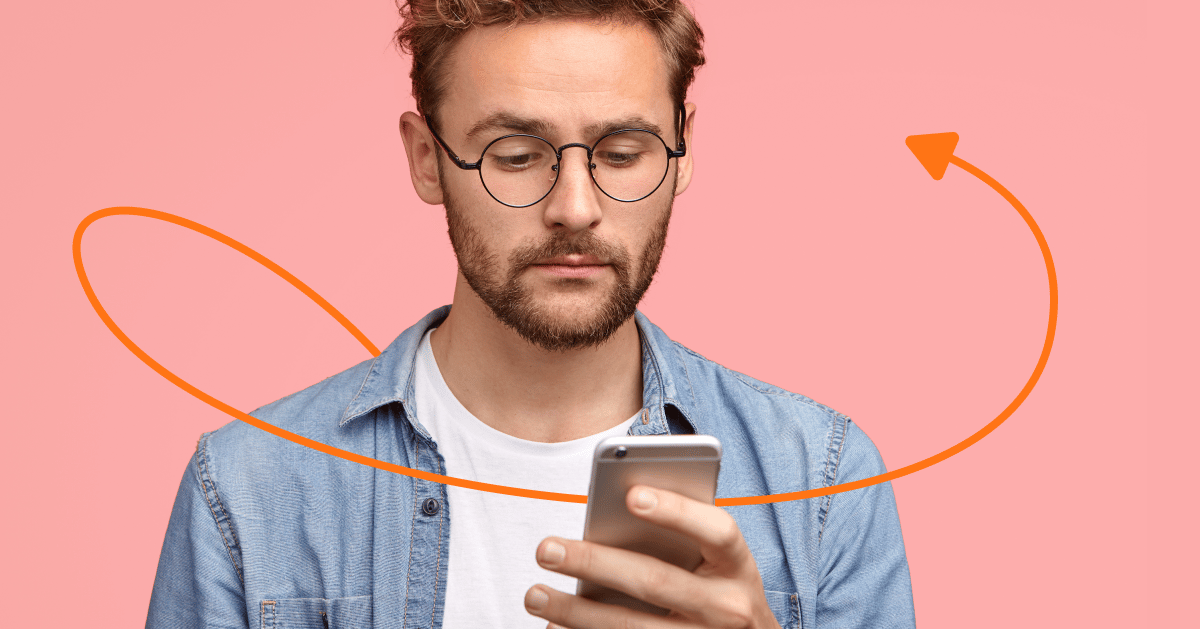 Messenger from Facebook is a popular marketing channel, but it also works as a customer engagement tool. And since Messenger has over 1.3 billion users, there's a good chance your customer base is actively using the platform. 
Messenger marketing helps businesses simplify the customer acquisition process through direct business-to-consumer conversations, allowing customers to communicate seamlessly with their favorite brands. This exchange greatly improves the user experience and, by extension, brand engagement.
Unlike email marketing, which can feel impersonal, Messenger allows businesses to build personal relationships. One tool that makes communication easy is Messenger's broadcast feature.
The broadcast feature, alongside Messenger chatbots, enables businesses to stay in touch with customers, ensuring immediate responses to users' questions, which in turn improves marketing strategy and attracts new potential customers.
Messenger broadcasts help businesses target and message a wide range of users, eventually leading to an expanded customer base. And there's no shortage of an audience seeing as Messenger is one of the top four most popular messaging apps. 
What are Facebook Messenger broadcasts?
A Facebook Messenger broadcast is a one-time message sent to Messenger users who have opted in to receive messages from a company. Businesses can send a message to anyone on their Messenger subscriber list. Some businesses use broadcast messages for a variety of purposes including event updates, a new feature, or an upcoming promotion.
And since the process is automated, chatbots do the grunt work enabling businesses to reach customers quickly and effectively.
Why send follow-ups with Facebook Messenger?
On its own, Messenger messages encourage two-way conversations between customers and businesses. But thanks to Messenger's chatbot capabilities, businesses can also create — using lists and triggers — automated responses to answer customer questions and assist with other queries. While auto responses are great for conversations initiated by customers, you may be wondering: How does this benefit businesses that have Messenger subscribers they want to re-engage with?
Here are the reasons why you should use Messenger for follow-up messages.
High open and click-through rates
Messenger marketing campaigns typically average 88% open and 56% click-through rates. Audiences are more likely to click on content received through Messenger, rather than email, perhaps because promotional content sent through the messaging platform feels less like spam and more like an established consumer-brand connection. Therefore, users are more responsive to campaigns resulting in an increase in clicks for content like blog posts, events, webinars, and promotional offers.
Automate responses with chatbots
As mentioned above, Messenger responses can be automated with the help of chatbots. Through automated responses, customers can request information and received instant responses, which wouldn't be possible if the company conducted, say, an email campaign.
Automation is implemented through keywords users type in the chat field, or through various preprogrammed pathways chatbots use to guide customers towards an appropriate response or resolution to their question.
Send segmented and automated campaigns
When it comes to launching a marketing campaign, it's vital to communicate with audiences that are specifically interested in what you have to offer. This is where segmented campaigning comes in. Chatbots not only help you learn more about your audiences but also facilitate the automation of your marketing campaigns altogether.
With the help of data and analytics tools, including chatbots that gather information, you can identify which customers are most likely to be interested in your product or service by analyzing your customers' purchase history and average spending, or other factors such as age, gender, and location.
How to send broadcasts for follow-up messages
Sending follow-up messages is vital for customer retention and engagement. With Messenger broadcasts, sending follow-up messages is easy. Here's how you can take advantage of this feature.
Create a broadcast message
To send a broadcast message with ManyChat:
Look at the menu on the left side of the screen and choose "Broadcasts."
Click on "Add New Broadcast" on the top right corner.
Messenger will redirect you to the "Create Broadcast" screen where you can adjust and personalize messages — by adding text, images, and videos — to better suit your business's marketing needs. (You can also decide what you'd like your 'button text' to read and do.)
Target & send your broadcast
When sending a broadcast message, it's important that the message is sent to a segmented target audience. To choose your audience, click on "+ Condition" to view the different categories, like demographic options and prior recipients, to target audiences based on interests and preferences. Defining your target audience helps focus your broadcast messages.
3 best practices for follow-up Facebook Messenger broadcasts
When it comes to sending follow-up Messenger broadcasts, it's vital to employ only the best practices. Luckily, we've put together a quick guide for you!
Messenger broadcast best practice no. 1: Send to segments
When sending out a broadcast follow-up message, it's really important that you only send it to customers who already are or could be interested in your product, which usually isn't every subscriber on your list. Understanding this is important because spamming customers can lead to:
A reduction in your open and click-through rates.
A rise in unsubscribes.
A loss of potential customers.
Messenger broadcast best practice no. 2: Send relevant content
The digital world has shaped customer expectations to want speed and convenience. This translates into creating relevant content that captures their attention. So keep it short, sharp, and to the point. Don't include needless information that doesn't appeal or grab customers' attention. This process is simplified when utilizing segmented broadcasts as it allows you to send specific, relevant content to the correct, target audience.
Messenger broadcast best practice no. 3: Use quick replies
A quick reply replaces the need for a human agent and offers accurate responses to customer queries. Using quick replies is vital for the success of a broadcast because it provides customers the opportunity to ask follow-up questions, allowing consumers to get a better sense of your brand, its products, and its services. Quick replies empower customers to get the questions they need answered without being bombarded with useless or unnecessary information. Customer queries can be as simple as asking about the estimated delivery time or the return policy for a recent purchase.
Conclusion
So, there you have it! When used correctly, Messenger broadcasts are a great way to engage with customers. By now, we hope that you're convinced as to why broadcasts and message follow-ups should be an integral part of your marketing campaign.
Whether you're promoting an old product, spreading the word about a new one, or just trying to increase your customer base, use Messenger to increase leads, engage customers, and provide your audience with a personalized, creative experience.
ManyChat's industry-leading chatbots, which continuously gather data on your consumer base, seamlessly integrate with Facebook Messenger, so you can get the most out of your broadcasts. Plus, with ManyChat you can automate the follow-up process and provide immediate responses to customer queries.
So go ahead and try ManyChat now!
The contents of this blog were independently prepared and are for informational purposes only. The opinions expressed are those of the author and do not necessarily reflect the views of ManyChat or any other party. Individual results may vary.