How to Unblock People on Facebook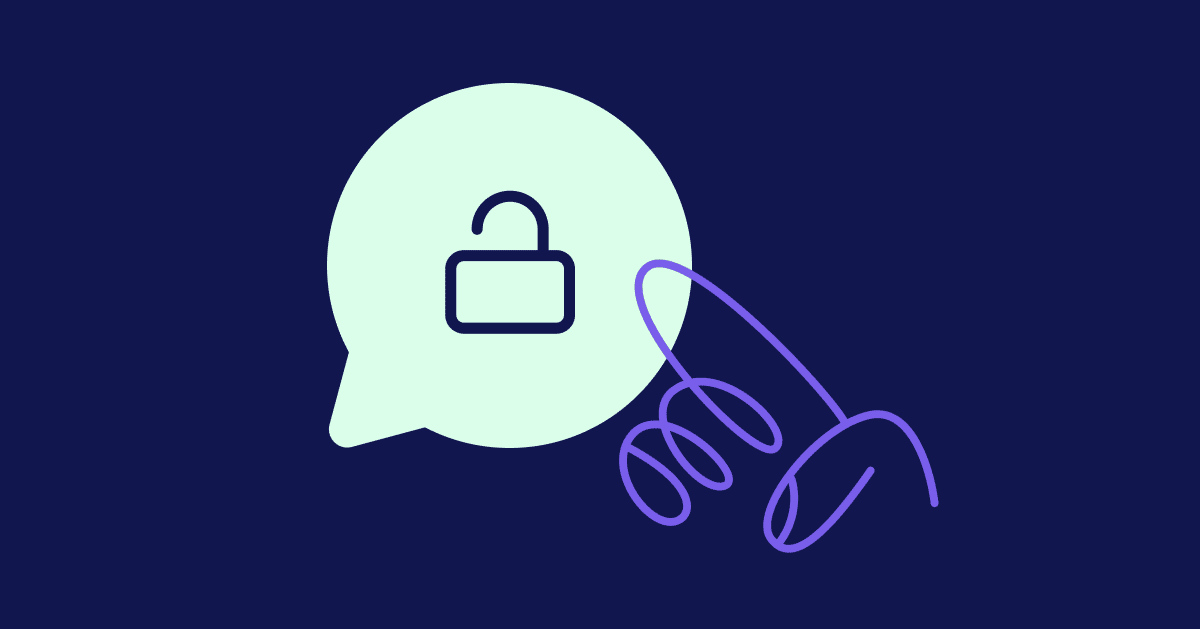 Sometimes we accidentally block people on our personal Facebook accounts, and the same goes for our Facebook business pages. Fortunately, there are a few ways to undo these mistakes on a mobile device or desktop. Unblocking a Facebook user from your business profile is easy and can be done in a few simple steps.
Let's delve into how to unblock people on your Facebook profile.
How to unblock someone from your personal Facebook profile
Did you block someone recently on your personal Facebook profile? Regardless of why you blocked them, once they're unblocked, you'll need to send a friend request if you want to be Facebook friends again. However, you have to wait 24 hours before you or the other person can send a friend request.
Unblocking a Facebook user on desktop
To unblock someone from your Facebook account, go to Facebook's account settings & privacy page by clicking the down arrow icon at the top right corner of the screen. Click on settings again and you'll see the Blocking option in the left-hand column. After clicking on blocking, your screen should show a list of blocked users with a blue button beside the name of each person. Click Confirm to unblock the person.
Unblocking on mobile
Open the Facebook app on your mobile device and tap the icon with three lines on the right. Tap Settings & Privacy before tapping on Settings again. Under the Privacy section (third section down), click Blocking on the to see the list of people you've blocked on your profile. Unblock them by clicking the blue unblock button. You'll have to click Unblock twice in the pop-up to confirm.
Messenger by Facebook
Unblocking someone on Messenger is slightly different than using the Facebook app. The Facebook Messenger app requires you to click on the picture icon on the page's left side. You'll see Account Settings in the drop-down menu. Tap Blocking and find the list of people. Unblock the person you want by clicking on their name and then clicking Unblock on Messenger.
How to unblock someone from your Facebook business page
Sometimes, we might block users who "troll" our business's Facebook page. But you might accidentally block someone who didn't deserve to be blocked at all. Here's how to unblock someon from your Facebook business page.
Desktop
Unblocking someone from your business page involves almost the same method mentioned above. Go to your business page, click Settings and Privacy then click Settings.
On the left side, you'll see the Blocking tab. Click this section and see a list of blocked people at the bottom of the drop-down menu. Follow the horizontal dots, unblock them, and allow them to interact with your page again on Facebook.
Mobile
Whether your mobile phone is from iPhone or Samsung, unblocking someone from your business page involves the same steps as mentioned above. Open the business page on your mobile and go to Settings & Privacy in the upper right-hand corner. Click Settings again, and scroll to Blocking to see the list of blocked people. Click on "Unblocking to see that person's profile page again and receive feedback from them.
Conclusion
Blocking people on social media is pretty common. Many people prefer to protect their profiles from online abuse, keep personal details like phone numbers safe, or avoid trolls and red caution circles. Regardless of your reason to block users, learning how to unblock someone on Facebook is important in case it was an accident or you're looking to grow your business page followers. Reversing this accidental blocked user is as easy as navigating to your privacy settings and selecting the unblock option.
Grow your business today with ManyChat.
The contents of this blog were independently prepared and are for informational purposes only. The opinions expressed are those of the author and do not necessarily reflect the views of ManyChat or any other party. Individual results may vary.