How to Schedule Instagram Posts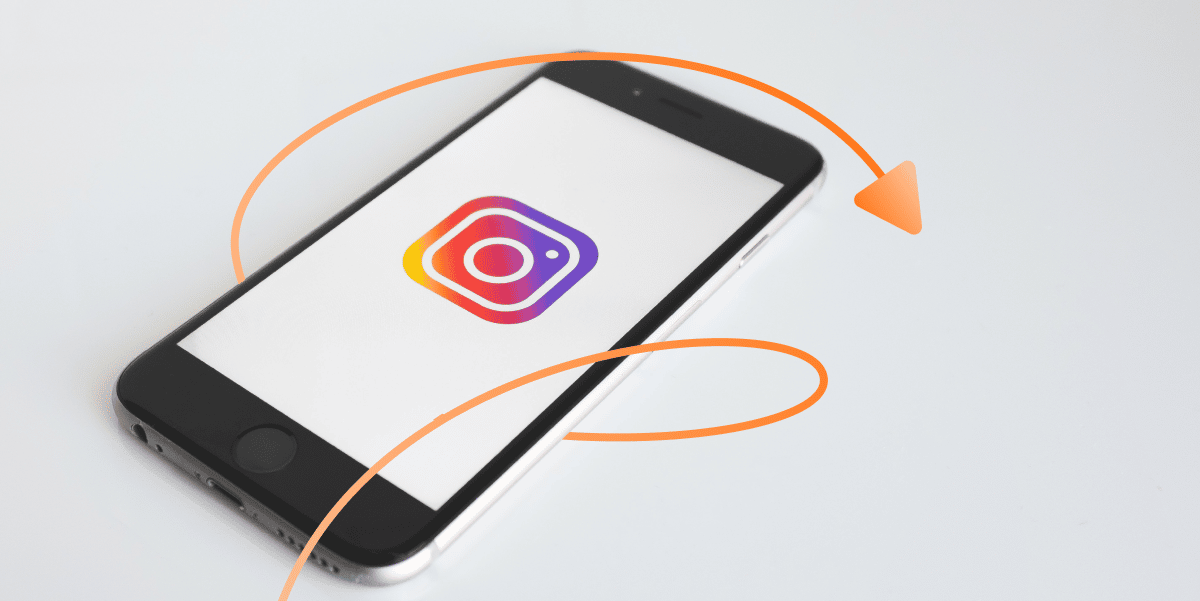 With the growth of social media marketing, Instagram has been on a steady climb as one of the top platforms for marketing an eCommerce business.
What is Instagram?
The Instagram app is a social media platform that allows you to offer a glimpse of your life through photos or videos posted to your followers. It's the platform that gave a meteoric rise to the art of the selfie and has since become a stomping ground for influencers and businesses alike.
Why is Instagram Important for eCommerce?
There are somewhere in the neighborhood of 1 billion monthly active Instagram users. Another source states there are upwards of 500 million daily active users. No matter which way you look at it, that's a lot of user power! Those numbers combined with a sleek interface that allows for easy sharing across platforms, means that brand engagement on Instagram is high.
Why wouldn't you want your eCommerce business to harness some of that user power for your benefit? Other benefits of Instagram include its advertising platform and its suite of tools for photo editing that make visual and creative marketing and branding easy peasy.
Why Bother with an Instagram Presence?
There are a lot of reasons to use Instagram for your business, not the least of which is that it helps build credibility and trust in your brand. Stories help to make your brand human and relatable, and the platform makes it simple to partner with other brands and influencers. If content is king, engagement is queen and Instagram offers both, all the better to connect with your customers and increase revenue. If your target demographic is in their 20s or 30s, you want to be marketing to millennials on the platform they live and breathe on — Instagram.
How Do You Schedule Posts on Instagram?
Nowadays Instagram allows you to schedule posts via their API, which is available to all of Instagram and Facebook's marketing partners, and allows you to link your Instagram to social media management tools like Hootsuite or Later. Unlike Hootsuite, Later also allows you to schedule Instagram stories with their paid plan option.
Benefits of Scheduling Instagram Posts
There are multiple benefits to using an Instagram scheduler!
You Can Save Time
In the world of business, time is money. By scheduling your Instagram posts ahead of time, you can batch schedule and commit a couple of hours at the start of your week to focus on creating stellar posts, rather than posting something here and there on the fly and interrupting your daily momentum. You could even create and schedule an entire month's worth of content if you want, so that your Instagram stays active and pushes out content whether you remember to check in or not.
You Can Focus on Quality
Creating captivating Instagram posts on the fly can be challenging. You have to post a great photo and come up with a compelling caption to get the attention of your followers. By utilizing Instagram marketing tools that let you schedule your posts, you can come up with clever copy for your captions well in advance, at a time when you're feeling extremely creative, instead of just posting whatever you can come up with off the top of your head.
You Can Tweak Your Brand "Look"
Whatever the vibe of your brand, it's conveyed through images on Instagram. Maybe it's a particular filter you always use, or a certain frame, or an order you post in so that when someone lands on your Instagram feed they see a big picture view that's unique to your brand. By scheduling your posts ahead of time, it's easier to see a birds eye view and what posts may not be a good fit.
You Can Boost Engagement Levels
Scheduling your Instagram posts allows you to determine when your followers are usually online and schedule your content to post during those time frames. This leads to more engagement and allows you to still have a life, even if 90% of your followers live in different time zones than you.
You Can Implement a Hashtag Strategy
Researching hashtags are a great way to improve your brand visibility on Instagram. But using the same tired hashtags over and over doesn't get you very far. By scheduling your content on Instagram, you can research relevant hashtags well in advance and then use them strategically and expand your reach and brand visibility.
How Do You Schedule a Post On Instagram?
The first step to scheduling posts on Instagram is converting your account to an Instagram business account. Once you've done that, you can connect your account to your Facebook Business Page as well as your chosen social media management app.
Once you've connected your account to your Facebook Page, you can log in to your social media management app and add your Instagram profile. Once added and connected, you can begin to curate your content and create your posts, and set the date and time you want them to go live on Instagram. Some apps may suggest optimal times, but using Instagram's native analytics for your business account will also give you a good idea of when your followers tend to be the most active.
Top Platforms That Allow You to Auto Post on Instagram
Hootsuite
Oberlo
Later
Buffer
Auto Posting to Instagram Tips
As with every business tool, there are always best practices to follow and etiquette you should be mindful of. As a golden rule in Instagram marketing, never opt for quantity over quality. While it might seem great to spam your Instagram followers every 15 minutes, is it really? It's not kind to your followers and it won't win you more engagement over consistency. Create a posting schedule that's consistent, even if not frequent, and you will find your engagement rises and you get a nice boost from the algorithm gods as a reward for your good behavior.
Another tip is don't schedule too far ahead of time. While it's possible to schedule a month's worth of Instagram content at once, the reality is you are probably better served scheduling your content from week to week. There is less chance of getting a kink in the hose down the road.
And finally, take full advantage Instagram analytics and well—use them. You will be able to better plan out your Instagram strategy when you can clearly see what's working and what isn't.
At the end of the day, learning how to schedule Instagram posts isn't the true goal. The true goal is learning how to do it for maximum effect and maximum engagement with efficient Instagram management so that this can be the main driver of growth in your eCommerce business. Know your audience, understand the social media demographics of Instagram and your followers, and continue to evolve with the platform.
Learn more on how you can use ManyChat for Instagram.
The contents of this blog were independently prepared and are for informational purposes only. The opinions expressed are those of the author and do not necessarily reflect the views of ManyChat or any other party. Individual results may vary.