How to Plan Your Instagram Feed with a Feed Planner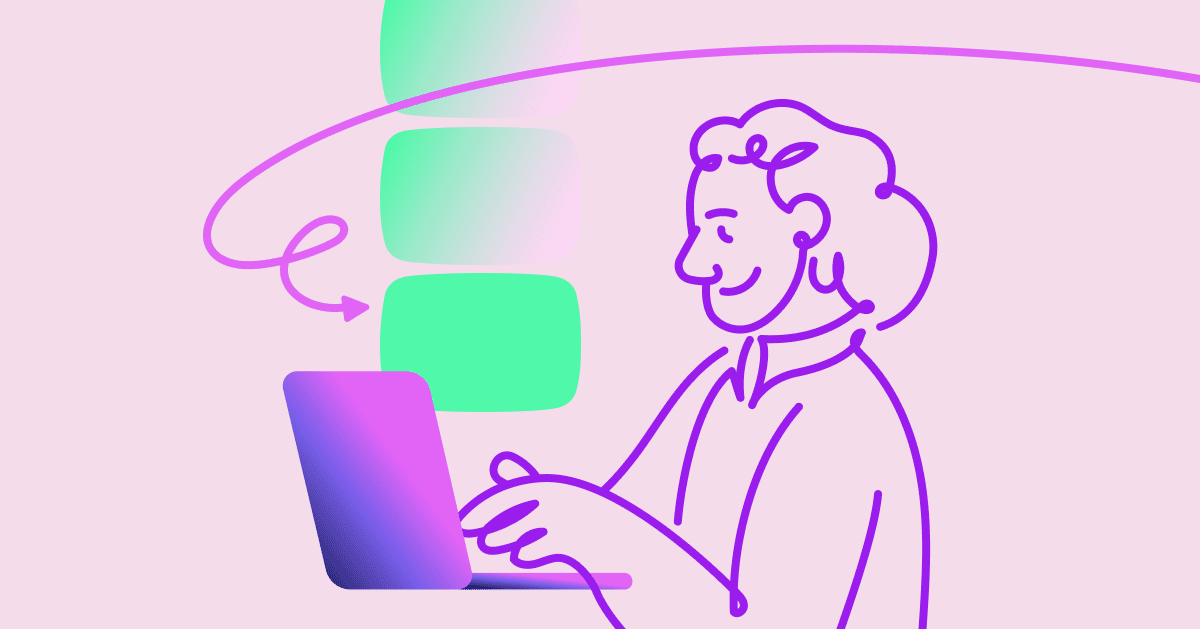 Instagram is all about visual aesthetics, value, and creativity, all of which can be produced on the fly, but are much better once you put some thought into them. This is where planning comes in. Instagram feed planning isn't a new concept. In fact, there are a plethora of tools to help you put your best foot forward when it comes to creating the perfect tone for your feed.
What is a feed planner?
For those obsessed with perfection and overall appearance, a feed planner tool is a great option for crafting the layout and structure of your Instagram feed. Many tools allow you to add in certain features like custom backgrounds, filters, and layouts. And although feed planner tools generally apply to your feed as a whole, they are also a complement to your individual posts and Reels.
Feed planner features
So what's all the hype? What exactly does a feed planner tool enable you to do, apart from organizing and structuring your Instagram feed? Well, for those interested in aesthetical planning who have unbridled creative abilities, here are the best feed planner tools to be excited about:
Free library of stock photos
Wide array of filters
Drag-and-drop design tool
Photo-editing tools
Hashtag tool
Scheduling tool for posts and videos
Popular feed planners
Depending on your needs and overall budget, there are several options available for influencers, content creators, and business owners.
1. Preview
Preview is a premier Instagram feed planner that lets you plan your posts, Reels, and Instagram Stories, while also allowing you to research the best hashtags and use analytics.
A few of the top features include:
Free unlimited post planning
Auto posts
Ability to test different thumbnails and cover images
Ability to organize and schedule Stories
2. Plann
Plann operates similarly to Preview, however, you are able to use it to plan more than just Instagram. With Plann, you can organize and plan Facebook, Pinterest, and TikTok, to name a few. Plus, it offers some great features including:
Instagram post, Story, and Reels scheduling
Planning with team members
Analytics
Image editing
Custom content creation
Brand calendar and content planning
3. Later
Another popular option for Instagram planning and scheduling is Later. Later is a social media marketing platform that not only offers a variety of features but also makes them easy to use. It allows users to dive into traffic analytics while also tracking sales and personalizing their insights. Later also lets you:
Auto publish your content
Preview your feed
Find and share content
Drive traffic to your posts
Plan your Instagram feed
Track sales through analytics
Track engagement and followers
How to plan your Instagram feed
Planning your Instagram feed takes some creative thinking, and even with great tools to help, there are a few steps you should take to make sure you stay on track.
Step 1: Prep your content
In order to be successful on Instagram, you should have a few goals in mind for each post or video. For example:
Audience growth. If your goal is to grow your audience, you should be focusing your efforts on reaching a wider audience and drawing in new followers through outreach..
Building a community. To build a community amongst your followers you'll need to hone in on building trust and adding value to your feed.
Grow engagement. Engagement comes when you interact with your followers. Ask questions, answer questions, and respond to your comments.
Prepping your content in line with your goals gives you a foundation to work from when you're planning your feed flow and structure. In doing so, you should be creating a process that you follow for each post and video:
Choose your desired color scheme. Using the same filters and background color can give you consistency.
Choose an editing process for how you'll edit, crop, and add certain fonts to bring your posts to life while also being uniform.
Step 2: Plan your feed
Next, you'll be planning the layout and making sure all of the posts flow together to create an aesthetically pleasing Instagram feed. You can use an Instagram feed planner's visualization tools to see how all of your posts will look lined up side by side.
Upload your future posts into the feed planner.
Drag and drop your post to create the cohesive look you want.
Hit Save and you can then schedule the posts straight from the feed planner.
While each feed planner has its own nuances and special features, the basic foundation of how to use the planning and visualization tools is generally the same across the board.
Getting more from your feed planners
The benefits of an Instagram feed planner are rendered moot if you don't take care of your audience in the process. For instance, your posts should be drawing in your followers, promoting engagement, and growing your audience. The natural next step is to incorporate a tool that gives you the freedom to focus on your creativity while removing the arduous tasks.
ManyChat gives you the power to automate many of your Instagram tasks, like answering common questions from your followers and collecting information through DMs.
Sign up for ManyChat for Free
The contents of this blog were independently prepared and are for informational purposes only. The opinions expressed are those of the author and do not necessarily reflect the views of ManyChat or any other party. Individual results may vary.