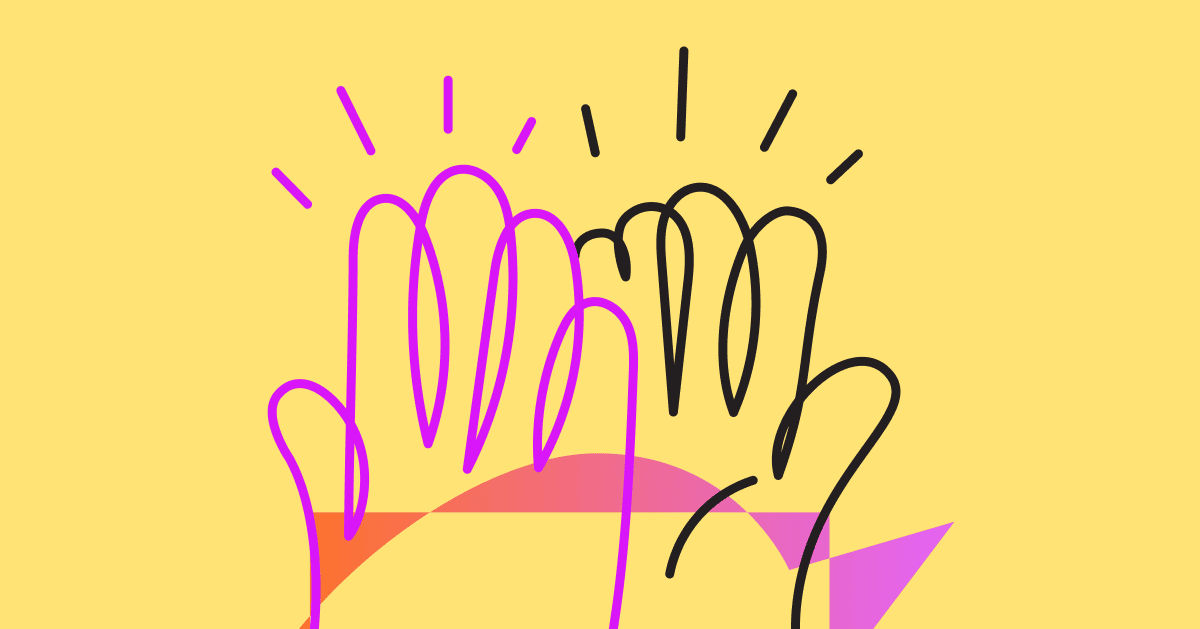 Instagram Summit is the brainchild of the world's leading Chat Marketing platform, ManyChat. Instagram Summit is designed to help social media marketers, influencers, content creators, and eCommerce brands rapidly improve their Instagram marketing strategies.
If you're planning on attending (as you should be!), we've got some tips to help you make the most of the Summit.
Follow the speakers
We are proud to host a great group of speakers who are experts in their fields at Instagram Summit. Get to know them by following them on Instagram before the event begins. Here's where to find them:
Angela Allan
Founder of Mads Collective Group & Queen of Giving Good Copy
Ashley Ann
Biz Builder, Social Media Strategist & TEDx Speaker
Brock Johnson
CEO of InstaClubHub
Candace Junee
Business Coach & Digital Marketing Strategist
Charlene Ormo
Co-founder and CEO of After Click Media
Christos Nikas
Content Strategist
Dot Lung
Mother of Social Dragons
Jaclyn Johnson
Founder and CEO, Create & Cultivate
Jenn Herman
Founder of Jenn's Trends
Kelly Noble Mirabella
Founder of Stellar Media Marketing & Baby Got Bot
Konstantinos Synodinos
CEO of Simply Digital
Lattice Hudson
Founder & CEO Of Lattice & Co.
Lauren Petrullo
Founder & CEO of Award-Winning Marketing Agency, Mongoose Media
Lucas O'Keefe
Content Creator and Social Media Strategist
Mackensie Liberman
CEO of Orca Marketology
Mario Moreno
Founder & CEO of Moonrise Social Club
Mike Nelson
Founder & CEO of The Passion To Profit Coaching
Mike Yan
Co-Founder & CEO of ManyChat
Molly Mahoney
Founder & CEO of The Prepared Performer
Monique Lombardo
Founder of The Socialista and Co-Creator of Rise With Reels
Paul Baron
Founder & CEO of The Chat Agency
Seth Godin
Bestselling Author, Teacher, & Entrepreneur
Trilce Jiron Garro
CEO of TBS Marketing
Wonji Choi
Product Marketing Manager, Business Messaging
Understand what you'll get with your pass
You should know precisely what comes with your pass before the event begins. There are two available passes for the Instagram Summit:
Starter Pass
Access to keynotes and breakouts
Networking
Power Pass (valued at $499)
Access to keynotes and breakouts
Networking
Access to Automation Workshops
Tutorials and guides
Access to networking and parties
Six-month access to on-demand replays
Birds of a Feather interactive sessions access
30 days FREE ManyChat PRO Account (for NEW accounts only)
Choose your sessions
Once you know all the places your pass can take you, take a look at the agenda and note the sessions you want to attend. Be sure to check the Automation workshops below if you're keen to boost your efforts without additional manual efforts:
How to Leverage Instagram DM Automation to Pinpoint, Prime & Persuade More Ideal Clients… On Autopilot with Kelly Noble Mirabella.
5 Quick Instagram DM Automation Strategies to Increase Engagement & Sales with Molly Mahoney
Become an Instagram Quiz Master: How to Build Quizzes and Games to Increase Brand Awareness & Drive Sales with Mackensie Liberman
Make a list of questions you'd like answered
Once you know what sessions you're going to attend, jot down the information you want to leave with. Prepare a list of questions to ask at each session to help you stay focused.
If you're really organized, you can create a folder on your desktop to house notes and screenshots to refer to later.
Be ready to network
You'll notice that there are some terrific networking opportunities on the agenda. Take advantage of the 8,000+ attendees spanning 170 countries and swap stories, tips, and hacks with industry trendsetters.
Be ready to network by ensuring your information is ready to share. Are you using digital business cards? Is your website updated with the latest information? Is your Instagram profile buttoned up? Make sure you're putting your best foot forward during the Summit.
Get in the spirit
There will be tons of helpful information shared at Instagram Summit, but we're also looking forward to having some fun. Here's how you can get in the spirit:
Instagram Summit playlist
Before the event begins, you can ready yourself with our party playlist!
Download an official background
We've created some official ManyChat Instagram Summit backgrounds for you to use during the event (or whenever you want). Download your favorite one, so it's ready to use.
ManyChat Instagram Summit Zoom Background 1
ManyChat Instagram Summit Zoom Background 2
ManyChat Instagram Summit Zoom Background 3
ManyChat Instagram Summit Zoom Background 4
Sign up for a ManyChat account
If you're not already using ManyChat, now's the time to get started. Create an account, and check out our free video course so you can learn the basics before the Summit.
Don't have a ticket yet? Don't worry; you can still register. We're looking forward to seeing you April 5-6.
The contents of this blog were independently prepared and are for informational purposes only. The opinions expressed are those of the author and do not necessarily reflect the views of ManyChat or any other party. Individual results may vary.