Game Day Instagram Automation: 5 Ways to Captivate Your Audience During the Season's Biggest Day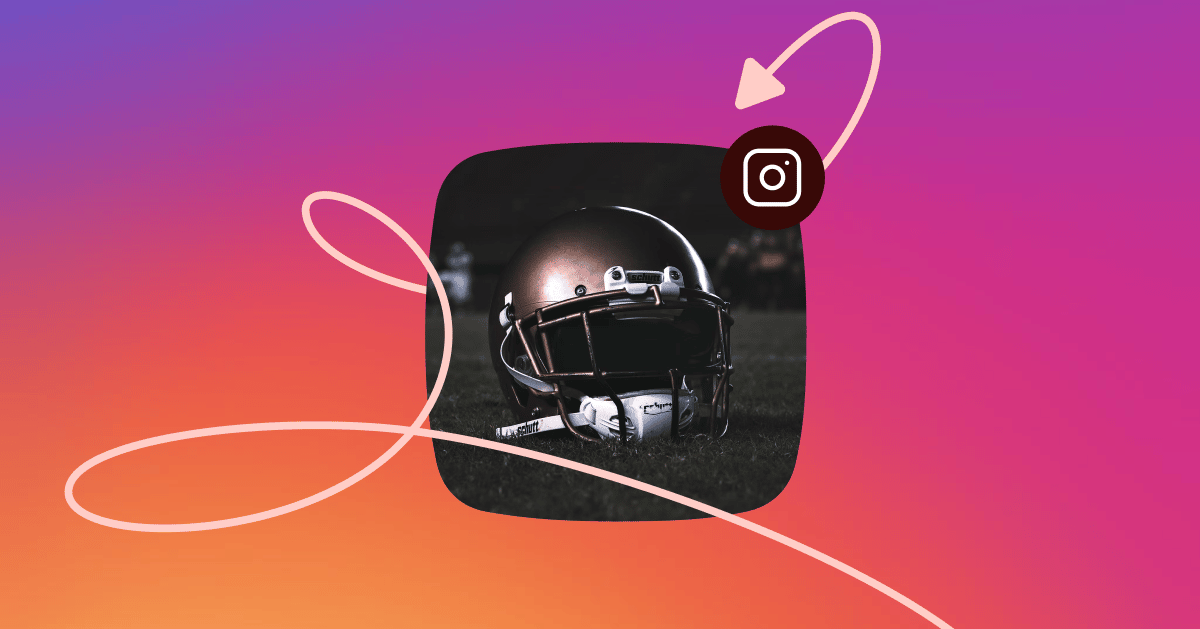 Did you know the big game — you know, the one everyone talks about? — accumulated $545 million in advertising income last year alone? That's a big chunk of change for some promos and commercials. But it was millions well spent if you ask experienced marketers and content creators. Not only do the ads reach a hyper-focused audience but they target one that is primed to buy.
So, is there an inexpensive yet efficient opportunity to take advantage of this captivated and motivated group of people without dropping some serious dough?
Yes, and it's possible with chat automation through social media accounts, influencer marketing, and an SMS campaign. Chatbots first made their debut on the big game day a few years ago and have grown in popularity ever since. Here are some popular ways to create inexpensive and effective digital marketing campaigns all geared around chat automation.
Chatbot trivia challenge
Who doesn't love trivia? Trivia is something that clients of all ages can enjoy—plus a trivia game or quiz is easy to set up and leads to high engagement, which in turn can lead to more accounts, followers, and brand awareness.
Here's how it works:
Set up an account with the Many Chat automation tool.
Build a flow conversation with automatic replies that replicate a Q&A format with your subscribers, followers, or clients.
Utilize the challenge to push your social channel, introduce your founder or initiate conversions.
Here's a pre-built flow for you to try!
Link to videos and commercials
Another great opportunity to pursue growth is to send users video advertising, a blog post, or a product offer. You can also create a video on your company's YouTube channel and push that as well. The bottom line is videos and commercials don't have to be aired on the big screen to get through to your subscribers and users.
Create a video about company news, a product tip, or really anything that provides value for your followers. However, if your company opted for a specialized promotional video or commercial during the big game, be sure to showcase that first.
Provide score updates
Keep your company and customers engaged with score updates during the game. Encourage interactions through football insights, facts, and historical player data. A few examples could be:
The touchdown record for previous games.
Current viewer numbers.
Post-game news and replays.
You can also set up your chatbot to post commentary in the chat with automated responses.
Send coupons and promotions
What better way to spread company news, push marketing strategy, or implement advertising than through coupons and promotions? While videos are great and an Instagram post has its own unique reach, coupons can turn a cold lead into a warm one with little effort. Use your automation bot to get the conversation started, then draw users in with a great promo, product, or discount that not only grabs their attention but gets them to commit to your brand.
The big game possesses the major benefit of appealing to your target audience. With more than 96 million viewers your marketing efforts can be easily transformed from a dream to a reality.
Create orders and upsell
If you're in certain industries, such as food or eCommerce, creating orders is a huge part of your marketing strategy. The good news is ManyChat's automation can be built out to include a flow that caters to this need.
According to reports by AshWebStudio and Predictive Intent, both upselling and cross-selling can yield an additional 2%-4% of income. By using automation and steering the conversation in the right direction you can strategically place customers in front of relatable products and services.
Key Takeaways
The big game is a perfect time to experiment with your new chatbot marketing strategy and perfect it. To wrap up your game day chatbot planning there are a few factors to keep in mind:
Pre-build your flows with a goal in mind, such as increased conversions, engagement, or likes.
The big game has a hyper-focused audience, so keep your chat automation relevant to the audience.
Make it fun. Incorporating games, challenges, or discounts can steer a cold lead into a loyal customer.
Ready to collect first-party data with ManyChat?
The contents of this blog were independently prepared and are for informational purposes only. The opinions expressed are those of the author and do not necessarily reflect the views of ManyChat or any other party. Individual results may vary.