5 Father's Day Promo Ideas During COVID-19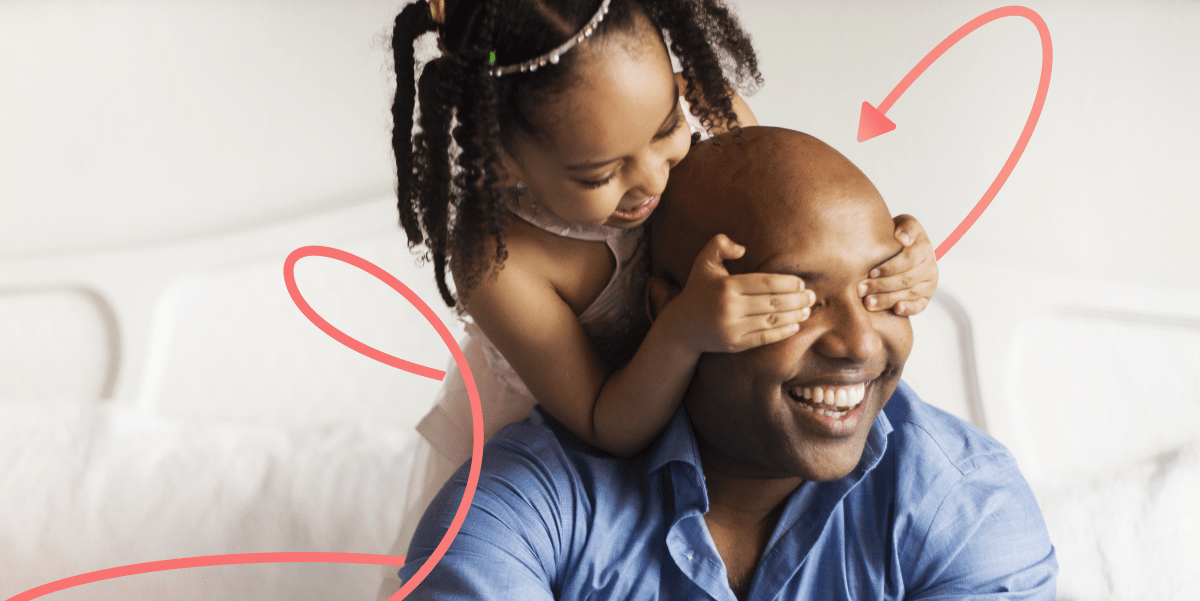 ECommerce businesses have taken a hit leading up to this Father's Day and so have the customers they're trying to reach. In an otherwise exciting time of year, businesses are having to adjust their sails and consider how they'll promote the upcoming holiday. The typical cookouts, family trips to the lake, and dinners out will most likely be put on hold for dads this Father's Day weekend.
What is the best Father's Day promotion to execute in these uncertain times? Riding the wave of COVID-19 may have your team thinking that there aren't ways to be proactive. We encourage you to reconsider. Sure, you may be riding the wave, but that means that you have not been swept under. Your business can still have a strong Father's Day promotion this year despite everything that is going on.
With dads at home and families still in quarantine, most shopping will be done online. That's great news for your eCommerce business.
How can you make this Father's Day profitable, but also meaningful for customers?
Well, we have a few ideas.
Father's Day Promotion Ideas
A holiday sale is never limited to one platform. It's important that your marketing and content strategies set the stage for the Father's Day promotion. There are a few promotion ideas to take with you to the drawing board.
Use all platforms. That blog on your Shopify site? It's a great opportunity to promote your sale. There are so many creative ideas to go about this for your specific brand. Talk about celebrity dads, offer a Father's Day shopping guide, or highlight a dad's review on your products. Social media is a great way to offer short bursts of information about your Father's Day promotion. Go live on Facebook or Instagram for a quick product sneak peek or better yet, go live with your own dad and let your followers "meet" him. Or, take advantage of bot marketing and run promos that way.
Change up your brand. You don't have to change your voice or the look of your brand, but a quick "shake up" may serve your promo well. Changing the aesthetic of your typical ads for the upcoming Father's Day weekend can grab the attention of your customers and be a welcomed change of pace. Think of how you can make your Father's Day ad come to life. You wouldn't use a plain old promo for your 4th of July ads, so don't do it for Father's Day either. Animation is a great choice if you don't use it often. Consider incorporating the art of a local artist for your Father's Day promotion. Sleek designs and a pop of color may make all the difference in your social media holiday campaigns.
Limited edition. Put the words limited edition in front of anything and you're bound to get some attention. This tip can really go far for loyal customers and new ones. The idea is to add something small to the shopper's experience that will only be around for a limited amount of time. This can be anything from limited edition packaging to a limited edition opt-in for a rewards program.
Be personable. Father's Day is a great time for your business to show its personality. Hosting a prize giveaway on social media can help your business gain followers and increase sales. Have fun with it! Ask followers to share throwback photos of their dads or their favorite "dad jokes." Set aside some products for a giveaway or host a contest. Go live and read a "dad joke a day." Being visible to your customers will remind them that your business is different and worth their investment.
Utilize your email campaign. Use proactive emails to tell customers about your Father's Day promotion. Emails should offer sneak peeks into what you'll be offering. Father's Day gift guides are also helpful to include. Offering customers a "buy by to ship by" date range will help to generate sales.
1. At-Home Father's Day Celebration
The promo: Offer customers a percentage off of each sale or a free month of monthly subscriptions. Create your Father's Day promotion around celebrating Father's Day at home. This is a promo that would apply to any eCommerce business.
The fine print: Promote products that are "quarantine friendly". Categorize them on your eCommerce site to fit the verbiage of the sale. Change product descriptions that match the sale (i.e. If your product is generically for anyone then change the description to be fun and exclusively for dads.).
2. Pop-up Reminders for Dad
The promo: Implement Father's Day pop-up reminders on your website. As each person scrolls they'll be reminded that Father's Day is coming up and they'll see your promo instantly.
The fine print: COVID-19 times are hard and your business may not be able to give steep discounts right now. Get creative with your promos–free or faster shipping, a discount on a future purpose, etc. Implementing a generous customer rewards program is a wise move if you cannot afford the larger sales at this time.
3. The "One Day Soon" Father's Day
The promo: This promotion is built on optimism and the fact that COVID-19 won't last forever. Your Father's Day promotion can highlight the products that can be enjoyed outside or away from home. Guide customers through imagining how exciting life will be when quarantine has been lifted. Offering an electronic gift card for this promotion will help customers commit even if they can't see the benefit of purchasing the actual product.
The fine print: Pull testimonials from the reviews of your products to use in your advertising. Your customer may not want to buy a kayak for their dad with a shelter in place order, but may be inclined to if they read how other people have enjoyed it in the past. Use the most recent reviews to paint a picture of your promoted items on your social media platforms. Use your blog to write about the product and help customers imagine themselves using it (5 Places You Should Kayak in 2020).
4. Gift Wrapped and Ready
The promo: Offer customers free gift wrapping for Father's Day on orders over a certain amount.
The fine print: Many people won't be able to celebrate this special day with their dads. This gift wrapping option will be meaningful to customers and incentivize customers to meet the minimum amount threshold. Including a card encouraging dads to share their gift with you on Instagram by tagging you may also add a special touch. The special offer allows your business to gain visibility and shows your hand in helping families to have a special Father's Day despite not being together.
5. Buy One, Give One
The promo: Customers purchase an eligible item(s) and your business matches their purchase by donating that same item to a local nonprofit organization.
The fine print: The parameters for this Father's Day promotion are entirely unique to the product used in the promotion and the organization that you partner with. Some ideas would be to choose a shirt that is eligible in your promotion. The shopper purchases the shirt and then your business donates a shirt to a local homeless shelter. The opportunity would allow your business to give back to the community and to widen your customer base when that nonprofit mentions your business on social media.
Wrapping Up
Your business can have a successful Father's Day promotion this year. Now is a great time to begin to delve into your creativity and productivity as a team again. The promotion can be done with the tools that you already have. Optimize your reach by dusting off your chatbot, blog, and email campaign. Don't let your Father's Day promotion hinge on social media. Although social is great your business will want to use all of its tools to push your promo. High visibility doesn't always produce a high spike in sales. Your efforts across all platforms won't just end with the Father's Day promotion. You'll see positive results in months to come.
From all of us here, Happy Father's Day! We're thankful to have you here in our small corner of the world. As always, we're happy to help with your integration needs!
The contents of this blog were independently prepared and are for informational purposes only. The opinions expressed are those of the author and do not necessarily reflect the views of ManyChat or any other party. Individual results may vary.