10 Cost-Effective Digital Advertising Ideas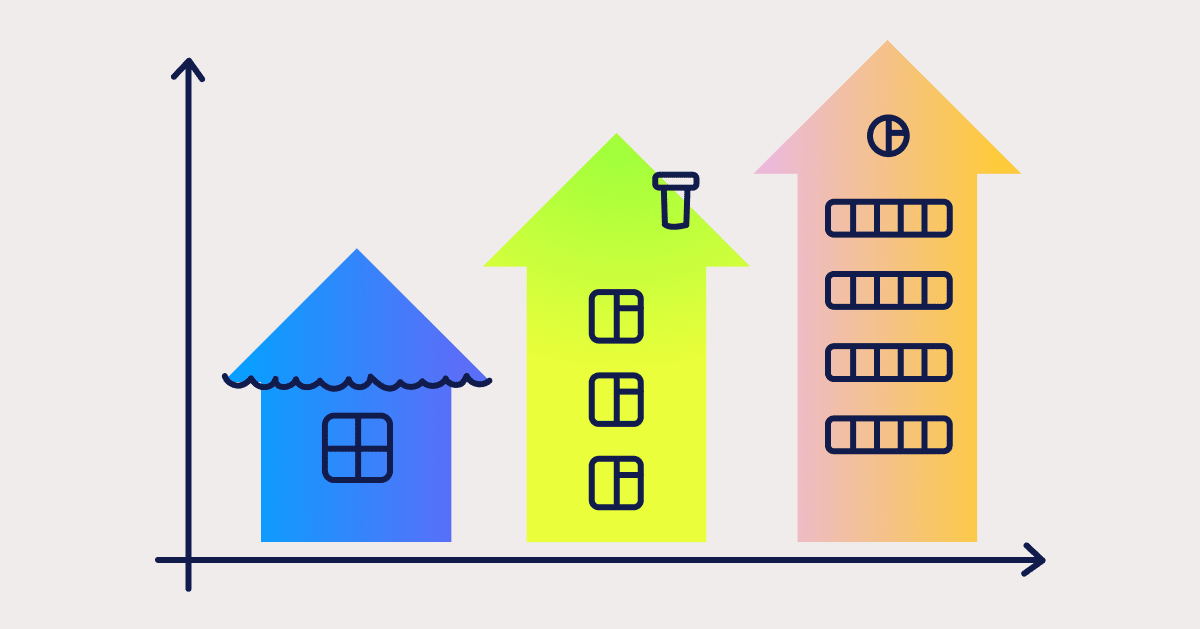 Digital advertising is an increasingly common part of doing business, and businesses feel forced to jump on board or be left behind.
In 2020, approximately $378 billion was spent on online advertising. While this is a high number, many small businesses chose to spend far less than larger companies with elaborate budgets.
If you are just getting started with your online advertising journey and are looking for cost-effective ways to put your hat in the ring, this is a great place to start.
How much does digital advertising cost?
Digital advertising for small to medium businesses ranges from $2,500 to $12,000 per month. And on a per-project basis, costs can vary from $1,000 to $7,500. These costs aren't set in stone. They can swing depending on where you're advertising, your campaign size, and the services you use. Here are some examples of advertising costs by channel:
Pay-per-click (PPC). With PPC, you only pay for your ad anytime a person clicks on it. The average cost per click is $1 to $2 total with $9,000 to $10,000 spent per month.
Social media. For professional services that manage advertising campaigns on social platforms like Instagram, Facebook, and Twitter, you're looking at $850 to $2,750 per month.
Search engine optimization (SEO). SEO is used to improve the rankings of websites and web pages for better search results. Agency costs for setting up a successful SEO strategy can push you back $750 to $2,000 per month.
10 cost-effective digital advertising ideas
For many companies at the beginning of their business journey, money isn't in abundance and neither is time. Being able to implement an inexpensive marketing strategy is your best play until you can make other arrangements. Here are the best low-budget marketing ideas for any business:
Email marketing
Publish written content
Post videos
Brand ambassadors
Host events and webinars
Host a contest or giveaway
Customer referral program
Business cards
Local SEO
Social media
Email marketing
Using what you already have is the most inexpensive way to maximize your return. For many businesses, collecting email addresses is a natural part of the checkout process. However, not using your email campaigns to market your business could be costing you.
Setting up an email nurture campaign can yield high returns by building trust and establishing a relationship, and ultimately can lead to conversions.
Publish content
Use your expertise to inform your readers and turn them into clients. Many businesses miss out on prime opportunities to rake in more customers simply by not having a blog or written outlet to pitch themselves.
Having a blog tacked onto your business with well-crafted content is both effective and inexpensive. It also makes your website more visible to Google, which, in turn, results in free traffic.
Post videos
Many consumers prefer video versus text because it's usually a more entertaining outlet. YouTube is a great (free) platform to post helpful videos that showcase your products or services to the world. You can create:
Interviews with experts on a topic
Product demonstrations
DIY and how-to videos
Behind the scenes of your service or product creation
While you will have to pay for editing and video services if you don't want to workshop your own, it can be a more affordable option. Plus you don't have to hire a professional—you can find experienced amateurs to get the job done.
Brand ambassadors
Don't like pitching yourself? Give the legwork to someone else. Brand ambassadors are responsible for taking your product or service and putting it in front of their audience. Finding brand ambassadors is also fairly easy and cheap. Simply start with your social network and work from there.
As for payment, many brand ambassadors accept a flat fee or are commission-based. This way, you're only paying them for the sales they bring you.
Host events and webinars
Live events or webinars are also a great way to build engagement around your brand. Hosting a webinar is free, and you can use your platform to provide information about your business and build interest in your product or service.
Host a contest or giveaway
Freebies or incentives like contests have a habit of turning heads with potential customers. This is a way to give you potential leads of interested customers and costs you almost nothing to do it.
There are several ways to undertake a successful contest or giveaway:
Create anticipation through your social network.
Offer a winning incentive (gift card, product, etc.).
Create rules that are a win-win (you have to share XYZ post).
Collect their name and email address.
Add a CTA.
Customer referral program
People are notorious for bragging about their favorite products. Plus, you can't get any cheaper and more believable marketing than a satisfied customer who shares your brand with others. Here are some statistics if you don't believe us:
64% of marketers agree that word-of-mouth is the most effective form of marketing.
70% of marketers are looking to increase their online word-of-mouth spending.
Most marketers (83%) use word-of-mouth marketing because it increases brand awareness.
Business cards
While business cards aren't traditionally digital, they can be. Today, there are some creative business cards that are captivating, to say the least—including digital business cards that can be shared through text, email, or QR code.
Local SEO
SEO can be a job all its own, and many businesses hire out for the service or they hire in-house for more consistency. But SEO basics aren't a secret, and even if you're a beginner you can get your website better optimized with a few tricks and tweaks.
Social media
A very obvious marketing tactic you should be using if you're not is social media. Posting pictures and videos and hosting live snips of your day is completely free on outlets like Instagram.
Plus, with over one billion users actively using Instagram to interact (and, yes, shop), this is where you need to be to build a following and push conversions.
Here at ManyChat we've helped thousands of businesses grow their audience and their sales using our affordable services.
For more information on how we can help you drive sales click below!
The contents of this blog were independently prepared and are for informational purposes only. The opinions expressed are those of the author and do not necessarily reflect the views of ManyChat or any other party. Individual results may vary.