How to Delete Your Facebook Account, Page, or Group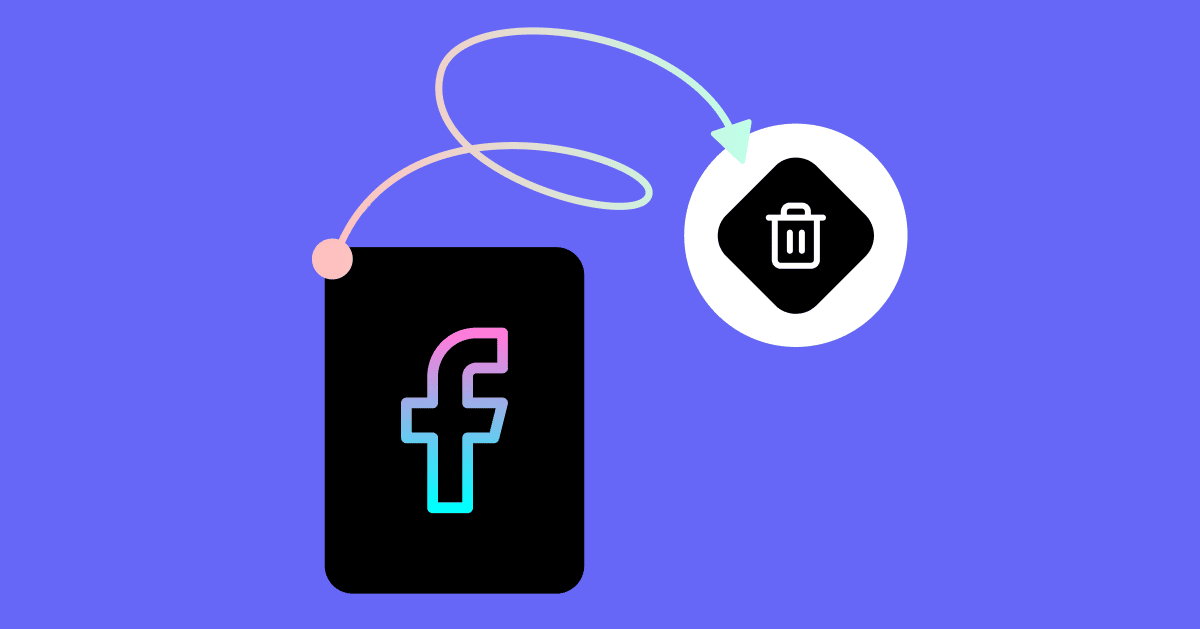 The oldest social media platforms have been around since the early 2000s, and experts predict the number of users will continue to increase for years to come. However, not everyone wants to hold onto their circa-2007 Facebook account forever. Sometimes social media sites like Facebook can get a little overwhelming, repetitive, or you just don't value using them anymore. 
If you're considering deleting your Facebook account because of concerns about data and privacy or because you're just tired of the onslaught of misinformation and sorting fact from fiction, experts would wholeheartedly support your decision.
In some cases, the nuclear option of deleting Facebook altogether can be the best choice for you. However, consider yourself forewarned: Facebook doesn't make it super easy to delete your account. Fortunately, we're giving you the step-by-step process in this guide.
If you only want to delete components of a Facebook account, like a Page or a group, we've also got you covered later on in the post.
How to deactivate your Facebook account
Before we go deeper into the irreversible (deep breath!) decision to delete your account, know that you do have other options. Say, for example, you only want to take a short social media detox break or render Facebook off-limits for a predetermined amount of time. In such situations, you probably won't want to delete your account because it's a permanent step, and you'll never be able to reactivate your profile again.
Instead, what you'll want to do is deactivate your account, which temporarily hides your profile, posts, friend list (but your name may still appear on other people's friend lists), and prevents people from finding you through the main search.
Here's how to deactivate your account:
Go to the Settings and Privacy section in your account.

Scroll down until you see the Deactivate account option.

Click Deactivate account, then enter your password.

Select the reason for deactivating. Note that, like a persistent salesperson, for each "reason" you click, Facebook will offer you different ways for keeping your account active. Ignore them and soldier on.

Hit the Deactivate button.

A little warning box will appear, sharing the consequences of deactivating your profile one last time.

Hit the Deactivate now button. This will log you out of Facebook and deactivate your account until you log back in (which will reactivate your account).

Deactivating Facebook Messenger
Note that deactivating your account doesn't automatically deactivate Messenger, but you can only deactivate Messenger if you have already deactivated your Facebook account.
To temporarily get rid of Messenger as well, you'll need to go through the same steps as above, but through the Messenger app.
How to delete your Facebook account
To all the "but I want to delete my account forever!" people, we hear you. If deactivating your Facebook profile isn't enough for you and you want to permanently remove yourself from the platform, deleting your account is the way to go.
Before you do, you may want to download your Facebook data so you can look back on old photos or posts you uploaded years ago.
To download your information, find Your Facebook information under Settings, select the type of information you want to download and the format for the downloaded files, and hit Create file.
Downloading everything can take anywhere from a couple of minutes to a few hours, depending on how long you've had your profile and how much information you've uploaded over the years. You'll get a Facebook notification when the data is ready to download.
Once you've downloaded your data, you can start the deletion process:
Make sure you're logged in, then head to https://m.facebook.com/account/delete or go to Settings > Your Facebook Information > Delete your account and information (in the app or browser version).

Click the View link and then the Delete account option after reading through the information. If you haven't logged in for a while prior to taking this action, you'll need to enter your Facebook login password.

Like deactivation, Facebook will ask you why you want to delete your account and attempt to persuade you to change your mind. Stay firm

Choose a reason, then hit Delete account.
After that, all you'll need to do is resist the urge to log back into your account (which gives you the option to reverse your decision).
Canceling your account deletion
Facebook's policy states, "If it's been less than 30 days since you initiated the deletion, you can cancel your account deletion. After 30 days, your account and all your information will be permanently deleted." 
It also confirms that it can take up to 90 days to delete your posts and interactions.
To stop your account from being permanently deleted, you just need to log back into your account and hit Cancel deletion.
How to delete your Facebook page
If, after thinking it over, you decide that deleting your whole Facebook account is a little too draconian, you can dip your toe in the water by deleting a Facebook business Page. If taking this first step is right for you, check out the steps below.
First, know that you'll only be able to delete a Page if you're an admin or the original Page owner. You can find out your role for the Page by going to Page settings and clicking Page roles in the left column.
If you're in a role where you can delete the Page, move onto the following steps:
In the general Page settings, navigate to the Remove page option at the bottom.

Click Permanently delete (the Page). A little warning box will pop up asking if you're sure you want to delete the Page and let you know you can unpublish it instead.

Hit the Delete page button.
Facebook will permanently delete your Page after 14 days, during which time you'll have the chance to cancel the deletion by going to Page settings and clicking the Cancel deletion link that appears at the top.
Critical Note: If you go through the deletion process with a Page that is already unpublished, you will permanently delete the Page immediately. You won't get a chance to reinstate it. If you don't want to give yourself the option to cancel the deletion later, unpublish it first!
How to delete a Facebook Group
Facebook Groups are another area of Facebook you could be looking to step away from. If you're not an admin, you won't be able to delete a group permanently from Facebook (though you can just leave the group to stop receiving notifications from it). However, if you are an admin and feel your group no longer serves a purpose, it is possible to delete it.
First, head over to the group you want to delete. Where before it was slightly more difficult to access your groups, now you have two shortcuts at your disposal to get to them:
Once you find your group, go to the Members tab, and beside each person, click the three dots to bring up the Member settings.

Select the Remove member option.
Repeat this step for each member. Unfortunately, there is no shortcut for this if you have a large group. Each member you remove will also prompt a new box asking if you want to delete the member's activity and block them.
Once you've deleted everyone except yourself, you can go ahead and remove yourself from the group. A new box will appear, letting you know removing yourself will also delete the group.
And you're done! Your Facebook group is officially deleted.
Cutting ties with Facebook
Deleting your Facebook account or other elements you have control over in the platform isn't as easy as you might think. Beyond the barriers that Facebook throws at you to stop you from permanently deleting anything, most of the time, it provides a "cool off" period during which you may regret your decision and reactivate or cancel the process.
Regardless, if you've ever wondered if there was a way to untether yourself from the social media behemoth, this step-by-step guide will help.
Connect with shoppers and grow your business on Facebook with ManyChat's marketing automation. Start free today.
The contents of this blog were independently prepared and are for informational purposes only. The opinions expressed are those of the author and do not necessarily reflect the views of ManyChat or any other party. Individual results may vary.