5 Ways to Use Chat Bot Automation This Valentine's Day That your Customers Will Love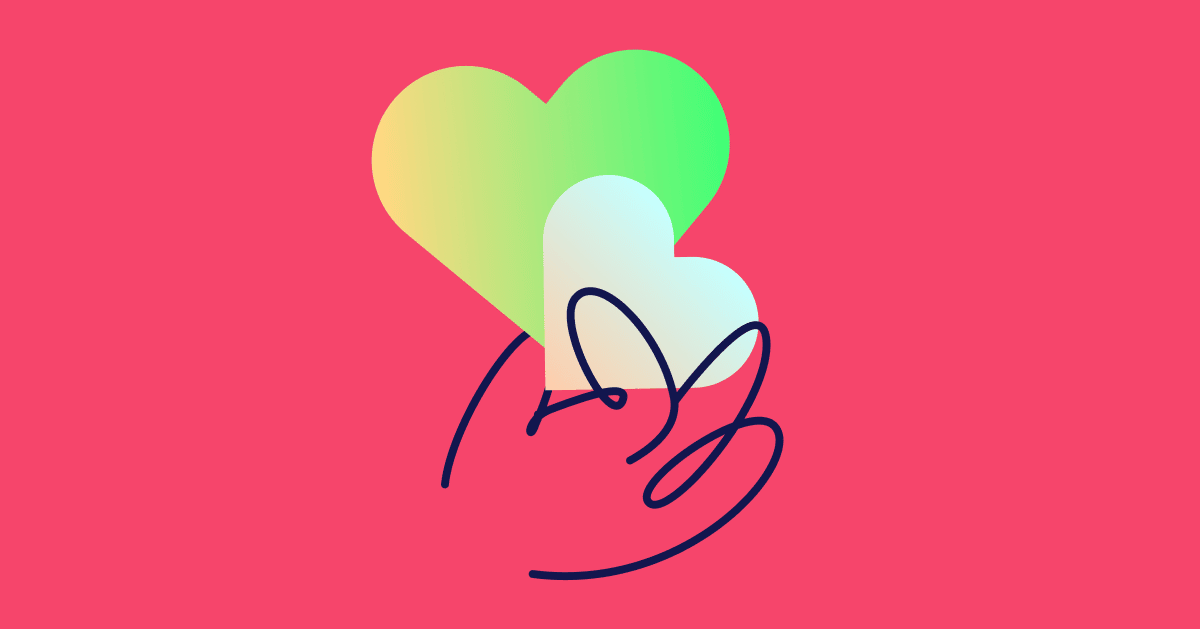 Love is in the air and we have fallen hard for chatbot automation (but who hasn't). Chat automation has solved some of the most challenging pain points for small businesses and continues to tackle new issues each year. It's an inexpensive yet effective way to engage with your target audience and create clever flows, and with Instagram Automation by ManyChat you have a plethora of uses at your disposal.
In the coming text, we will explore all the nuances of chatbot automation and how you as a brand can take advantage of it during the upcoming Valentine's Day holiday. If something catches your eye feel free to use the "jump to" menu below.
Jump to menu:
Chat automation rundown
Chat automation, for those of you who don't know, is basically conversational AI. It's also a way to use a chatbot on a social media platform, like Facebook Messenger, or within an SMS text message to enhance customer experience with your brand.
Chat automation services like ManyChat's Instagram automation allows you to create a chatbot that can perform multiple tasks, such as:
Create conversation starters to employ a welcome bot.
Use key phrases during Instagram Live to get into user DMs.
Use comments to engage triggers.
Give away coupons and promotions.
Create a chatbot that mimics a challenge or response game.
Send lovely messages using conversation starters
Alright, so it doesn't need to be a love note, but it can be a nice message from your brand to your target audience. Using a chatbot you can set up sweet notes for your customers through their Instagram messaging app. It's called "Conversation Starters," prefilled buttons you can build to start a convo with your customers. Here's an example of what one may resemble:
Use key phrases in Instagram Live to get into their DMs
Key phrases refer to triggers, a clever tool that allows you to create a phrase to trigger a response from your chatbot. Simply set up a flow and anytime a user references your brand or small business in an Instagram Live feed it will trigger your bot to send them your curated messages.
For the busy entrepreneur, this tool is perfect. This way you don't have to hover over your feed all the time watching for mentions. Simply set your chatbot automation flow and go.
Here's a sample flow to get you started!
Try heart-filled comments to engage
Triggers also work in the comments section. Get started on Valentine's Day with a themed post and let your subscribers know what hashtag or keyword to use to receive special offers, promotions, or sneak peeks at product launches. This way, anytime a user comments on your feed, the chatbot will also be triggered like it would with a mention in an Instagram Live Feed.
Give away Valentines coupons and discounts
What better way to celebrate Valentine's Day than by giving love through discounts and coupons with chat automation. Manychat makes it simple by allowing brands to seamlessly integrate their coupons or promotions within the Flow Builder.
With this feature, you're able to limit the number of coupons to give out each day and set them as a one-time use promo per customer. For more information on how to build your own coupon codes, check out our Unique Coupon Codes post.
Create a Valentine's Day challenge
Trivia and challenges are a great way to engage with your audience and keep them involved. Not only are they inexpensive but ManyChat's Flow Builder allows you to create a question and answer style game to play with your customers. Plus, this integration is available through multiple channels like the Instagram messenger app, text message, or Facebook Messenger.
Key takeaways
An AI chatbot can be used for multiple purposes, working alongside your social media, to grab and hold on to your customers' attention. A typical bot can be used to start conversations, funnel users to a particular social channel, or initiate a live chat. Other uses include streamlining:
Customer service and customer support.
Conversational commerce.
Brand awareness.
Google Analytics.
To accomplish your marketing goals this Valentine's Day, utilize the many functions that an automation tool like Manychat has to offer to captivate your target audience.
Ready to collect first-party data with ManyChat?
The contents of this blog were independently prepared and are for informational purposes only. The opinions expressed are those of the author and do not necessarily reflect the views of ManyChat or any other party. Individual results may vary.