[Case Study] BotBlocks Works With ManyChat to Better Integrate Apps for Users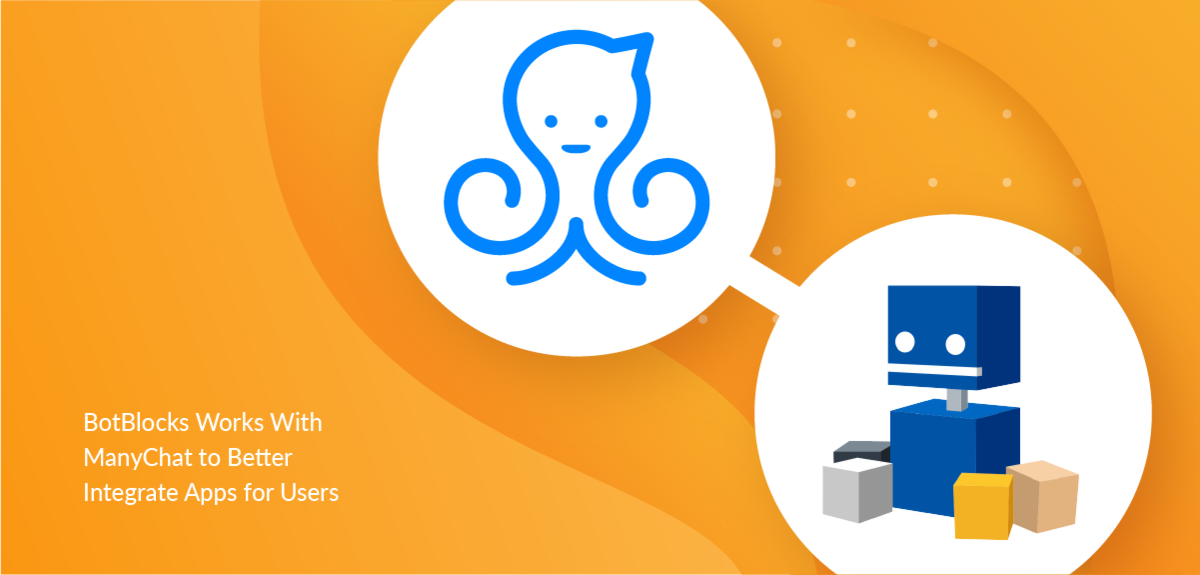 BotBlocks is designed for advanced bot builders who want to connect their bot with various apps to deliver dynamic content to users. Using ManyChat's available APIs, they created a dashboard where users can integrate different apps into their ManyChat bots.
Finding gaps in the market
Before COO Flo Huber become an officer at BotBlocks, he was building bots and teaching Messenger Marketing online. He started using ManyChat when he first got into bots. Flo had been using ManyChat since he first got into bots, except for his brief affair with ChatFuel.
He soon found the baked-in Zapier + Integromat integrations didn't support the full range of platforms and Messenger marketing processes he needed. Big integration platforms support a lot of apps, but were limited to support this new marketing channel.
For example, Flo tell us "Calendly wasn't supported on Zapier and Integromat. We also have other integrations that are not external apps, like our Facebook Pixel Integration."
As a result of that, he built BotBlocks with ManyChat to scale more native and third-party applications for users. BotBlocks has helped drive more leads and revenue for clients. He describes partnering with ManyChat to be supportive and straightforward.
"ManyChat's support was fast and responsive. The Live Chat feature was new for bots at the time. Flowbuilder made everything so clear — we were able to get a birds-eye view of bots for the first time."
Use of ManyChat for integration success
Flo and the team at BotBlocks had used ManyChat in previous business ventures, so they turned to it as the base for their operations. They felt ManyChat was moving quick and adding better features than other Messenger marketing platforms on the market.
The team's return to ManyChat was well-timed. Because ManyChat had just released the Live Chat component — something other bots platforms didn't have at the time.
Flo says that ManyChat gave them a way to connect chatbot builders to the outside world. For example, as soon as an integration request comes in, their dev team gets sets out to build what used to be unbuildable.
The individual Blocks, which currently number 35 with more in progress, integrate ManyChat with partners including Shopify, WordPress, Vimeo, Calendly, and more. Ensuring there's a block for any user, across any industry — that can deliver a high-quality experience their customers expect.
Improving lead generation
ManyChat not only has helped pave the way for BotBlocks to operate, but it also has improved lead generation for their users. Before ManyChat, users were wasting valuable time and money collecting leads manually.
BotBlocks now helps scale lead generation by creating different integrations for different types of customers. ManyChat works in the background to help shape the connection between app, user, and their audience.
A key example of this is when BotBlocks used their Loyalty Card Integration for an eCommerce client. Flo used a combination of their Facebook Pixel and ManyChat's Comment Growth tool to gain over 140 leads for under €200, and drive an additional €2.860 in-store revenue.  
Sign up for a free ManyChat account and build your chatbot today.
The contents of this blog were independently prepared and are for informational purposes only. The opinions expressed are those of the author and do not necessarily reflect the views of ManyChat or any other party. Individual results may vary.