Black Friday Cheat Code: Jenna Kutcher's 3 Easy Instagram Sales Strategies That Generated $900k – Organically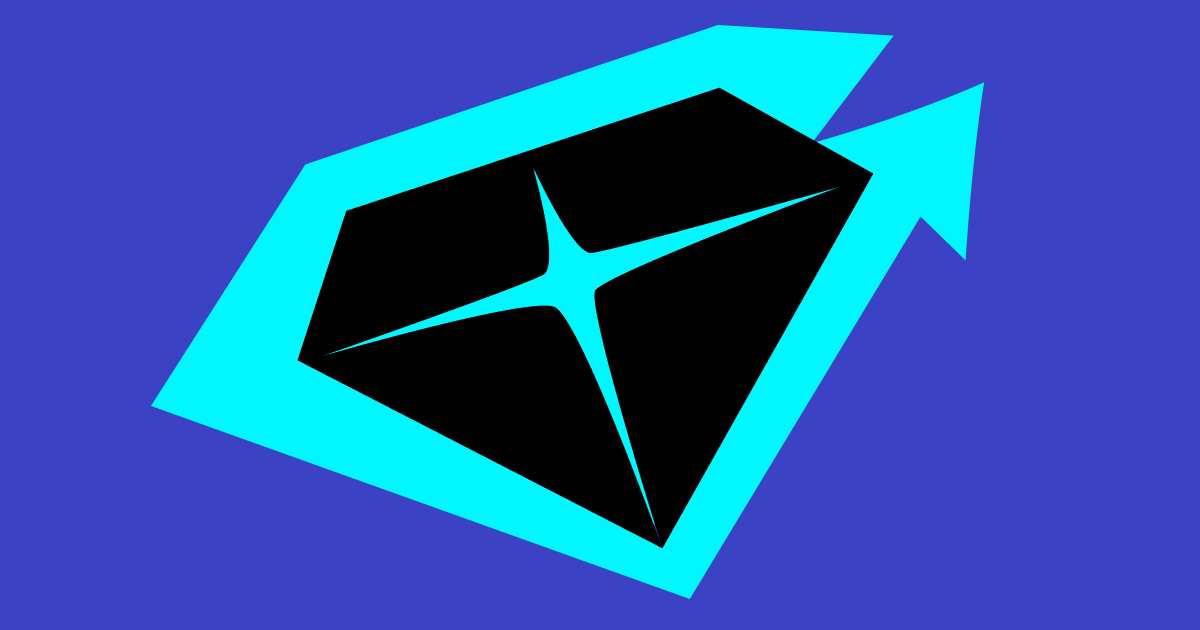 If you're looking for the cheat sheet for more organic sales for Black Friday and Cyber Monday, then digital entrepreneur Jenna Kutcher has the playbook you need.
Here are 3 powerful Instagram strategies to transform scrolls into sales and chats into cash flow without spending a cent on ads.
Overview
Jenna Kutcher is a digital marketing expert, New York Times bestselling author, podcaster, educator, and entrepreneur. She is known for her passion for helping others make a living doing what they love.
Jenna, who boasts 1 million followers on Instagram, was looking for a way to make the platform – one of her sources of business – convert more leads with conversations.
In the past 12 months, Jenna Kutcher has worked with School of Bots to launch 40 chat funnels using Manychat.
During that time, Jenna has collected 38,490 new email addresses and generated $900,000 in sales. And she now has over 30,000 IG DM list subscribers.
The best part? 95% of these results are from free, organic content. 🤯
So, what is a chat funnel?
A chat funnel is a fully automated back-and-forth conversation between your business and an Instagram user, where you can do anything that would add value to your business.
You can almost think of this as a landing page and an email sequence process combined into an IG DM conversation.
With a chat funnel, you can:
Collect leads
Qualify leads
Recommend relevant products
Sell
Automate support
All in Instagram DMs. 
Now let's look into three use cases where Jenna Kutcher has leveraged Manychat to qualify leads, enroll more students in her courses, and sell more on Instagram, day and night.
And how you can swipe her easy evergreen strategies and use them to drive more traffic organically for your Black Friday campaigns!
Use case #1: Free Webinar
One of the revenue streams that Jenna has in her business is online courses.
Once a quarter, she has a new launch. During a launch for her program, The Pinterest Lab – which teaches people how to drive traffic using Jenna's Pinterest strategy – Jenna leveraged Manychat Instagram DM Automation to invite people to her free webinar, which then upsells them to her Pinterest course.
In the past, Jenna would generate 12,000 registrations total for her entire launch, including sign-ups from paid ads, email strategy, Instagram – everything. This time, she was able to collect over 12,000 registrations – organically – for her webinar using IG DM Automation! 👏
In fact, 55.6% of registrations came from the chat funnel, boasting an 85% registration rate. So in other words, 85% of people who commented on Jenna's Instagram post registered for the webinar.
"If you think about your conversion rate of sending someone to a landing page and then having them opt-in, you would never see an 85% registration rate, and 13% of purchase conversions for our chat lead funnels," says Jenna.
"So out of the 100% of people that opted in and signed up for the webinar, 13% of them ended up joining my program."
Jenna and her team were able to drive nearly $500,000 in revenue through this funnel alone.
On top of this, Jenna also tested out different sign-up invitations when it comes to a launch.
What they found was when Jenna would talk about the benefits or the end result of how the course would impact somebody's life, and she was promoting it through more of a lifestyle way, those posts converted better than "hard sell" marketing strategies.
For example, her Pinterest program promotes a strategy that takes just one hour a week. So Jenna's content would focus on her audience's ability to expand their return on investment with the investment being an hour per week of their time.
Jenna would activate all the different angles that would advertise the main point, which was to drive traffic using Pinterest. 
Results
12,489 webinar registrations
55.6% of registrations from the chat funnel alone
85% registration rate (in other words, 85% of people who commented on an Instagram post ended up registering for the webinar)
13% purchase conversion rate for chat funnel leads
$491,659 revenue made
Key Takeaway #1
When you start to think about Manychat automation and calls to action, you don't have to have hard sell content. Think about covert ways that you can communicate the end result or the benefits of what you're selling.
This will likely resonate with your audience and be content that people will watch and enjoy – and connect with it, even if they don't know that they need the thing that you're talking about.
Use Case #2: Free Quiz
Jenna's free quiz, called Level Up Quiz, was one of the first automation that she set up for her business using Manychat. This quiz was intentional and was built to do two things.
First, it is aimed at serving their audience with the best place that Jenna can start helping them based on their responses.
As Jenna has been an entrepreneur for more than a decade, she has many free resources and online courses. The quiz works as a "qualifier" to help her audience navigate through the resources and courses and find the right one for them.
The second thing that this quiz gives Jenna and her team insight into what their audience is working on and needs more of.
"This is basically like a direct line of saying, 'Tell me what you need and let me help you in the best way possible'," Jenna explains.
"This is our main opt-in that we have up on my Instagram as a call to action when we're not in a promotional campaign. So it is a very great entry point to our brand, our education, how we can help serve people and really get them into our ecosystem."
The quiz includes a series of simple questions and it allows the audience to be in the driver's seat of their outcome, almost like a "Choose Your Own Adventure" novel.
And then at the end, based on the responses to those questions, they connect them to Jenna's best resources.
Since its launch, the quiz has collected nearly 6,000 emails and has an 85% completion rate, and it keeps her audience on the one platform to complete it – Instagram.

"One thing that I absolutely love about this automation is that a lot of people have incredible quizzes, but they're sending people off Instagram onto a different platform," adds Jenna.
"What's incredible about how we were able to set this one up is that people can literally take the quiz in their DMs by answering super simple questions and then getting the correct result delivered again in their DMs, never inviting them off the app, never asking them to stop scrolling their newsfeed. They're already there and they're getting served."
Using Manychat also means Jenna can automatically follow up with her quiz-takers to ensure that the resource they delivered was the right one and to see if they're interested in the next steps.
Results
5,836 Emails Collected
85% Quiz Completion Rate
Key Takeaway #2
If you have a quiz anywhere else or you've never considered creating a quiz, using Manychat is an easy way to build one to connect your audience to something that they need that you already have.
It also means you gain valuable insights to see where your audience is at in their journey and what they are requesting.
Use Case #3: Book Purchases
Jenna is a New York Times bestselling author of a book called "How Are You Really?". She wanted to build out a chat funnel because the book is a main content pillar in her business.

"It's something that I'm very proud of and something that I want to get into more people's hands. So we created a very simple chat funnel so that whenever I talk about a content theme that has some inclusion to my book, I can drive a result," Jenna explains.
Using Manychat, someone can comment the word BOOK or BOOK CLUB, and then they will get sent a DM saying, "You want to hear about my book? When you buy my book, you will also get $997 value for free with this special thank you gift."
Since they've been running that chat funnel, they've collected over 3000 emails. They've had over 1000 confirmed purchases, and a 37% conversion rate for somebody who comments, does the funnel, collects the freebie, and orders the book.
"If you are sending people to platforms that you don't own and can't control, say Amazon, you are not able to gather their customer information, but with Manychat you can," adds Jenna.
One of the biggest challenges with Jenna's book is that she was selling copies, but she couldn't actually reach out to her customers for feedback or a review directly.
When Jenna started doing the feedback process using Manychat, it meant she could collect info on people who are not only interested in getting the book, but the people who purchased the book and claimed the freebie.
"And the best part is that people can claim that freebie right in their DMs. They don't even have to leave the platform. So this is one thing that I wish I would've had when I launched my book over a year ago, but it is better late than never," Jenna adds.
Results
3,187 Emails Collected
1,164 Confirmed Purchases
37% Conversion Rate
Key Takeaway #3
If you're selling a product on a different platform and you can't track your customer information, setting up a chat funnel using Manychat can be an amazing way to do that.
That way, you can get back in touch with those people, to check in with them post-purchase, and to follow up with them if you have additional offers that they might be interested in.
Jenna's 3 Hot Tips to Drive More Black Friday Sales on Instagram… Organically 🔥
1. Focus on your content creation strategy
Start approaching Instagram in an entirely new way. Think about what your brand pillars are. What do people think about when they think of you, and how do I make somebody care about this content that I'm sharing?
What story can I tell that makes it more compelling? We want to think about the content creation strategy from a place of not just checking off our to-do list, but how can I make this exciting to engage with so that people get in the practice of engaging with what you're sharing?
2. Create your first Manychat automation
Make it simple, but an effective funnel so that you can start to see real results. Identify the goal of the funnel, set it up, and then try different strategies to invite people to engage with it.
Remember, sometimes the more covert methods work better than being super overt about what it is talking about.
So think of the different angles. Think of the things that people might be interested in that are parallel or adjacent to what it is that you're sharing.
3. Try different calls to action (CTAs)
In the actual post itself or in the caption copy, give your audience a reason to test it out. You will not get results, and you will not get insights if you're not trying different things.
Don't be afraid to experiment, but create that first automation and then consistently share it over and over and over again to figure out what works best for you and your audience.
Ready to generate more sales on Instagram with Manychat? Try it for free today!
The contents of this blog were independently prepared and are for informational purposes only. The opinions expressed are those of the author and do not necessarily reflect the views of ManyChat or any other party. Individual results may vary.