Best Practices for Customer Service via SMS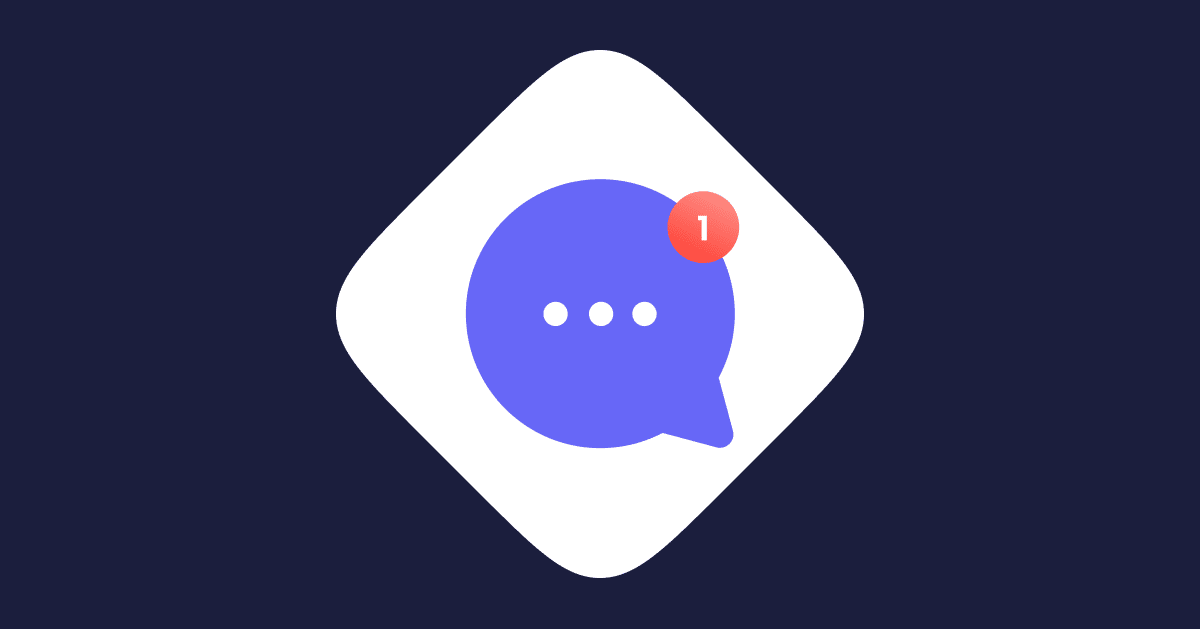 The popularity of text messages among the general public has led businesses to use SMS for a variety of business needs including inter-organization communication, marketing, and customer service. As more and more customers embrace texting with brands for customer service, we predict this channel will become an invaluable tool for businesses.
Text messages are a convenient way of conducting two-way communications, and, unlike phone calls, doesn't force customers to respond immediately. Plus, text messages make it easier for the receiver to respond if, when, and how quickly they choose.
Why use SMS for customer service
Using SMS as a customer service tool is not only cost-effective but is also a great way to boost efficiency. Here are some of the reasons why you should use SMS for customer service.
Quick response times
With a much higher response rate than emails, SMS serves to be a more efficient mode of communication than emails. It's quick response time not only helps you get more conversions in less time but it also helps you build customer loyalty by establishing a one-to-one relationship with your customers.
Along with providing great customer service, use SMS's quick response time to your advantage and gather customer feedback through the channel or send a pre-launch SMS poll to help you predict how your customers will respond to a new product you are launching.
Build personal relationships with customers
Communicating through SMS allows you to have a one-to-one conversation with your customers. While phone calls are considered one of the most effective ways to develop personal relationships with customers, telephonic communication comes with its own challenges.
You can easily frustrate customers by putting them on hold or failing to provide accurate information on the call.
With an SMS, on the other hand, the chance for inaccuracies is reduced. Moreover, calls are a much more expensive option than SMS, especially if you're providing customers with a toll-free call service.
SMS is not only a more affordable option with fewer chances for error, but it also lets you connect with the customer on a first-name basis — a strong customer relationship can go a long way for your business.
Automation makes it easy to scale customer service
There are a variety of customer service platforms available in the market that are easy to integrate with your existing systems and can help you scale your customer service. Customer service platforms allow you to create automated responses to commonly asked queries and send messages based on different customer actions.
For example, you can use automation to send sales alerts and abandoned cart reminders, new product launches, event notifications, and appointment reminders.
Collect direct feedback and send surveys
SMS is a great source for data, especially when you send customers polls and gather their feedback about your products and services. This not only increases customer engagement with your business but also serves as a great resource for your product management team. Product developers can use this collected insight to better understand customer preferences and improve products in a way that ensures customer satisfaction.
Higher open rates than email
With an open rate of 98%, as compared to 20% for emails, SMS is a much more reliable way to reach potential customers as well as engage with existing customers. A high open rate combined with ease of use and convenience makes SMS a well-suited channel for businesses to create a loyal customer base.
Knowing that SMS has a higher open rate, it would be wise if businesses sent call-to-action (CTA) links to customers via text to make the engagement process as easy as possible.
How to implement customer support via SMS
Not sure how to get started with SMS customer support? Here's how to implement SMS into your customer service strategy.
1. Set up a SMS customer service number.
The first step to implementing customer support via SMS is setting up a customer service phone number. Keep the number the same as your voice call number or use a different one — some businesses prefer to use shortcodes as their customer service numbers.
2. Customers text your business for support.
In the event of a complaint or a query, customers will contact your business for support. Save the customer's number in your database using your customer service software, which should be setup to automatically save this type of information. However, if you don't use customer service software for SMS, add this information into your business's database manually.
3. A customer service ticket is created.
When a customer contacts you with a complaint or query, it's time to create a support ticket. Creating a ticket helps you keep track of the interaction and makes the process more efficient. Again, if you are using customer service software for SMS, the software automatically creates the ticket for you.
4. Text the customer to help solve their issue.
After the ticket is created, respond to the customer and help them solve their issue. This can be done by sending an automated response to the question, linking to a relevant self-help page, or directing them to a customer service agent.
5. Close the ticket.
Once you've responded to the query or complaint and the customer is satisfied, close the ticket marking the issue resolved. The customer's number will still be in your database and can be used at a later time for customer engagement and marketing goals.
Best practices for SMS customer service
Providing customer service through SMS can help you hit brand goals if done correctly. Here are a few best practices to ensure customer satisfaction and business growth results..
Reply quickly
The whole reason customers opt in to receive SMS communications is for its convenience and quick response rates. The last thing you want is to take too long to respond and end up with a frustrated customer. To avoid this situation, make sure the SMS customer support your business provides is foolproof. The quicker you respond to your customers, the more likely they are to continue business with you. A delay in response, especially if a customer is facing a problem, can negatively affect your brand reputation and lead to a higher churn rate.
Use automation to answer common queries
To ensure that every customer gets a timely reply to their SMS, businesses need to have enough customer service agents and the right customer service platform. And while having enough staff is important, hiring more customer service employees isn't a wholly practical solution for sending timely responses to hundreds of queries every day. What businesses really need is to use the built-in artificial intelligence in customer service platforms alongside its workforce.
Customer service software can be easily integrated into your company's systems, databases, and CRM, and allows you to automate your text responses resulting in a better customer service experience. While there will always be messages that need to be handled by agents directly, there are plenty of other messages, like queries about business hours and product availability, that can easily be handled through bots. The efficiency provided by automation will not only make the job of customer service reps easier but will also keep customers happy.
Make use of integrations
Integrations link two softwares together and make it easy to share data. Utilizing an application programming interface (API) to create links between customer SMS software and your CRM can help you harness the information gathered from customer service interactions into marketing campaigns. Similarly, the information stored in CRM and other software provides important insight and can help you create an exceptional customer service experience.
Leverage SMS customer service into your SMS marketing strategy
Since 90% of SMS messages are read within 3 minutes of being received, SMS marketing proves to be one of the most important resources for the growth of your business. Messages sent through SMS have more chances of being read and responded to than any other channel, making texting an undeniably great tool for marketing.
SMS's higher click-through rate leads to higher customer engagement and conversion. Leverage your SMS customer service strategy to send new product updates, abandoned cart reminders, and CTA links while cutting down on your marketing expenses.
Emojis are OK to use (but don't overdo it)
Emojis can bring a degree of personalization and liveliness to your SMS messages, and make people think they are having a conversation with a real person rather than a bot. It's important to consider, however, what style of emoji to use. For example, is it appropriate for your business to use more laid-back and fun emojis, or does an infrequent use better fit your brand image?
If your brand's general content strategy focuses on more serious content, make sure your emoji use (or lack thereof) is consistent with your branding. Alternatively, if you think emojis help you connect with your customers and result in more engagement, just make sure not to overdo them.
Conclusion
If you Google statistics related to the increased use of SMS over time and you'd be amazed. There's no denying that providing customer service through SMS not only has the potential to make your customers happy but also the potential to increase your profitability by cutting down costs. However, to achieve optimal results using SMS, it's important you follow the best practices and align your customer service goals with your business goals.
To get started with ManyChat's powerful SMS features, click the button below to try out SMS for free.
The contents of this blog were independently prepared and are for informational purposes only. The opinions expressed are those of the author and do not necessarily reflect the views of ManyChat or any other party. Individual results may vary.