Best Instagram Filters for Posts, Stories, and Reels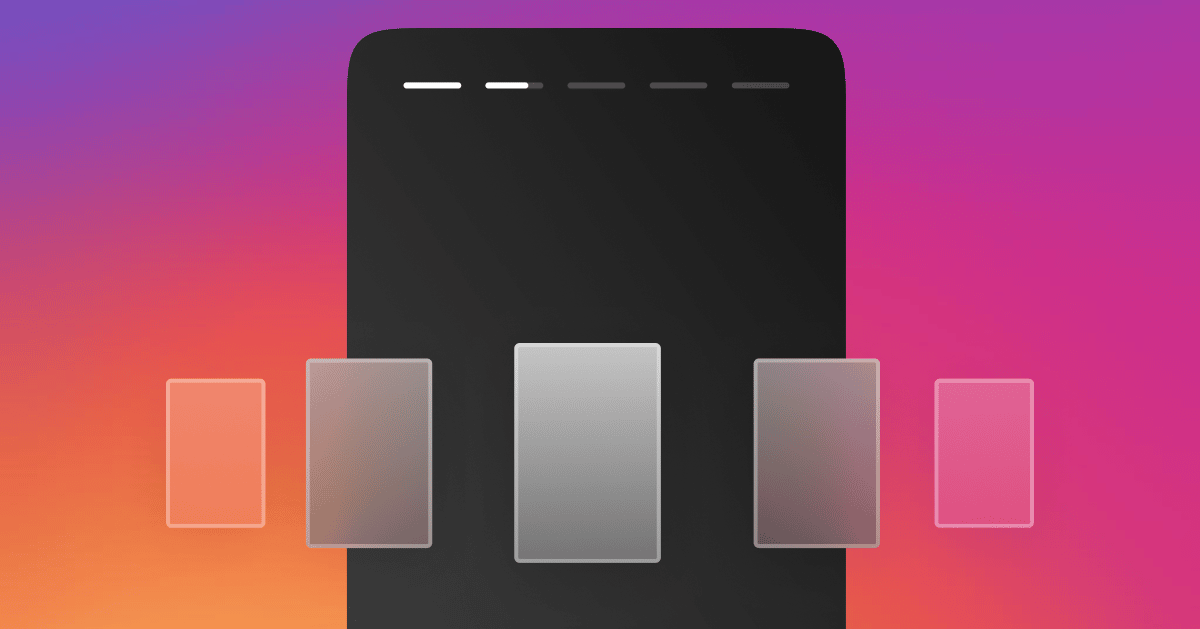 Since their release in 2010, Instagram (IG) filters have become an integral part of the app's DNA. When it first launched, Instagram was one of the first photo editing apps (along with being a social media platform).
When you create any kind of post on Instagram, you have the option to use filters that alter the appearance of your post. What small businesses and influencers might not realize at first is that different filters are available depending on what type of post you're creating. (Some are more popular than others.)
If you want to use the best Instagram filters to engage your audience, this guide is for you. We'll be looking at three of the top filters each for feed posts, Stories, and Reels. As a bonus, we'll also take a look at filter-creating apps you can check out if you decide you don't want to use any of the presets.
Best Instagram Feed filters
We're going to start this list with the classic feed post filters. Now that Instagram has merged IGTV and standard feed videos, you can use the same filters for images and video posts up to 60 minutes long.
In this section, we'll reference studies from Canva and Iconosquare. First, let's look at the filter both studies agree is the top one for Instagram posts.
Clarendon
Every U.S state and most of the rest of the world favor the Clarendon filter the most  for an Instagram post; hence, its prime location as the first filter option as you swipe across.
Clarendon is a great all-purpose filter that kicks up and brightens the hues, deepens the shadows, and slightly raises the light exposure. If your Instagram feed is full of bright colors designed to stand out, Clarendon will serve you well.
Juno
According to both studies, Juno is the second-favorite filter of Instagrammers from around the world.
The Juno filter offers almost the same edits as Clarendon: it intensifies shadows and slightly increases contrast. However, you can tell the colors lean more towards reds and yellows, which warm up the skin tones compared to the more cooling hues from Clarendon.
Gingham
This is where the studies diverge when it comes to Instagram posts. In the Canva report, the world's third favorite filter is Gingham, whereas in the report from Iconosquare, Gingham doesn't appear until fifth place—they've instead suggested Ludwig (then Lark).
Nonetheless, Gingham is a popular option if you want to achieve a "vintage" look or inspire a feeling of nostalgia. It manages this by reducing the overall saturation and highlights, as well as applying a white tint/vignette to the image. It's very similar to the Sierra filter, except Sierra adds a black vignette instead.
Bonus: filters based on subject
You may be surprised to know that while the above three filters are generally the most popular, the list can change depending on the subject matter. The perfect filter for your selfie isn't necessarily the same for overall fashion looks.
The Canva study that takes subject matter into account includes filters that have since been discontinued. The following are the filters that made the cut, and connected with Instagram users:
Best selfie filter: Slumber, with an average of 69 likes per Instagram photo.

Best food filter: Slumber, with an average of 57 likes per photo.

Best fashion filter: Valencia, with an average of 118 likes per photo.

Best nature filter: Valencia, with an average of 121 likes per photo.

Based on this social media research, it seems that warmer-toned photo filters perform better for closer or more intimate subject matter;  Instagrammers seem to prefer cooler toned filters for subjects that are further away. 
Best Instagram Story filters
Next up for Instagram filters is our list of popular Instagram filters for Stories. (Note that while we might still call them "filters," within the Instagram app they are now called "effects.") When you create a Story, you can choose from a whole library of effects (or Instagram story filters) that change its look. 
The library is made up of native Instagram effects alongside Instagram users' own creations; this is both good and bad for Instagram users. The bad news is that effects created by users can disappear if the creator deactivates their profile or they've been banned, for example. It's also hard to see which ones perform well since there's no indication of trending effects.
But the good news for Instagram story filters is that trending Insta Story effects are often recreated or remixed by other users, which means the possibilities are virtually endless. Plus, Instagram also categorizes them and lets you search for a specific effect.
Now let's take a look at some of the top IG Story effects styles available at the time of writing.
THE GLOW
Created by lifestyle influencer and blogger Liza Prideaux, THE GLOW is a simple effect designed for selfies.
This effect resembles what you'd normally achieve with an IG filter, except it has four options or layers to choose from. Overall, it boosts warm tones, smoothes out your skin, and brightens your eyes. If you want to look like you've just been on a warm vacation, THE GLOW is a great option.
MALEFICENT
Another selfie-based effect by user Pantaxray turns you into the popular Disney villain Maleficent.
This effect and other popular ones like it use augmented reality (AR) to add elements to the image that aren't actually there and that follow your movements to match your face.
AR-based effects became very popular when Instagram allowed all users to access Spark AR (Facebook's AR effect building tool) in 2018. Since then, all manner of AR-based effects have flooded the app, including the next one on our list.
Sausage Roll Dance
Ladbaby, a YouTube vlogger who went viral and achieved three consecutive UK Christmas number one chart singles, created this world-based effect (i.e., back-facing camera).
As a graphic designer by trade, Ladbaby created this effect to have fun with his fans and promote his children's book, Greg the Sausage Roll. This effect is one of many that add elements to the world around you instead of sticking to your face.
There are plenty of examples of businesses creating their own AR effect for Instagram Stories, and for good reason. They're easy for your audience to try for themselves and post to their Stories, boosting brand awareness quite effectively.
Best Instagram Reel filters
With Reels, you have access to the same effects library as you do with Stories. There is a difference, however, in that Reels effects have a trending page which you can find in the app:
Having a trending page makes your life a little easier if your goal is to join in with popular effects and filters. However, Instagram's own Reels effects are always widely used and are more likely to stick around than user-generated ones, so keep that in mind when browsing this list.
Let's take a look at what is currently top of the trending list for Reels filters.
🇵🇱.
This effect, simply titled with the Polish flag emoji, was created by user dhfdz_. It's currently far ahead of any other effect on this list, boasting 20.4 million featured Reels.
The filter itself warms up the video colors by boosting the reds and yellows. What makes this one a little more unique though, is how it slightly desaturates and smoothes out background colors, especially if you're outside.
Vintage
If you're after the vintage or retro VCR look, then this popular Reels filter by user iannadria might become your go-to.
With 833K Reels features to its name, this filter provides an analog static look with some significant desaturation to make it seem like you're filming with an old Super8 camera. Using this filter can be a fun and quirky way to talk about "the old you" or your origin story.
RedLite GreenLite
Last on our list here is a completely different kind of filter: an interactive game. User dude.sg created RedLite GreenLite based on the wildly popular Netflix series Squid Game. It currently features in 194K Reels.
This filter uses AR to place your face inside a Squid Game "participant" and tells you to blink to move your character closer to the line before the doll turns around. You can also use this filter with multiple people in the shot, as shown in the example above.
As you can see, the top spots on this Instagram filter list can change depending on what's hot in pop culture at any given time—though it'll still be a tough shout to beat dhfdz_'s 20.4 million Reels. 
Best Instagram filter apps
Now that you've been inspired by all the cool creations from Instagram users, you might be thinking to yourself, "Why don't I just create my own filter, too?" Great idea! In this section, we'll go over some of the best tools currently available to help you make a new filter. 
VSCO
The first Instagram user tool on our list is the mobile photography app (available on iOS and Android), VSCO. 
Best for: Beginner photographers
VSCO has both a free and paid version ($19.99 per year) that allow you to use its library of presets and editing tools. Beyond the presets, the community feeling between photographers within the app also makes VSCO a great option for beginners.
Snapseed
Originally developed by Nik Software, the mobile app Snapseed was acquired by Google back in 2012.
Best for: Professional photographers on the go
Snapseed has everything you need in a mobile editing environment: contrast adjustment, white balance, cropping, rotating, tonal contrast, etc. However, what makes this app stand out for professional photographers is its ability to edit RAW photos.
Afterlight
Afterlight currently holds the "Editors Choice" distinction in the Apple App Store, and like many others, has free and paid premium features (from $2.99 per month).
Best for: Those looking for a Photoshop-like experience
As with the other apps mentioned previously, it offers a vast array of editing tools to choose from as well as the ability to tweak any default presets. What makes Afterlight appealing, if you're creating a new filter, is that you can work in layers, just as you would with Photoshop.
Filtertune
Created by the team that brought you Facetune, Filtertune is an app dedicated to helping users create their own filters and share them on its social network.
Best for: Creating and sharing filters (rather than editing one-off photos)
Filtertune has a few unique editing tools that set it apart from others in this list, but the obvious selling point for this app is that you can save the filters you've created to use on any photo—saving you having to remember what settings you used to build a particular unique look.
Spark AR
Finally, if you have any desire to create an AR-based effect filter for Instagram, then Spark AR is the tool for you.
Best for: Creating AR filters
Spark AR prides itself on being easy-to-use and accessible; no coding experience is required to use it. Beyond its user-friendly interface, it's also the only platform integrated with Instagram and Facebook with an ability to use and share your AR filters on their platforms.
Many photo editing apps have the same features but have small differences that can make or break your experience. Try a few of them out to see which one works best for you and your vision.
Grow your followers with Instagram Automation
From this guide, you'll have learned that while some filters are always more popular than others, the list can change depending on what type of post you're creating. What's more, since Instagram started allowing users to create their own, the possibilities are now endless.
For most businesses and influencers on Instagram, one of the top goals is to grow your follower count (as a potential customer base). But where do you go from there? With the help of Instagram Automation by ManyChat, which helps you start conversations with followers and build relationships with them, you can take your Instagram strategy to the next level.
Start exploring ways to grow and engage your followers today
The contents of this blog were independently prepared and are for informational purposes only. The opinions expressed are those of the author and do not necessarily reflect the views of ManyChat or any other party. Individual results may vary.