7 Social Media Strategies for Restaurants Proven to Generate Sales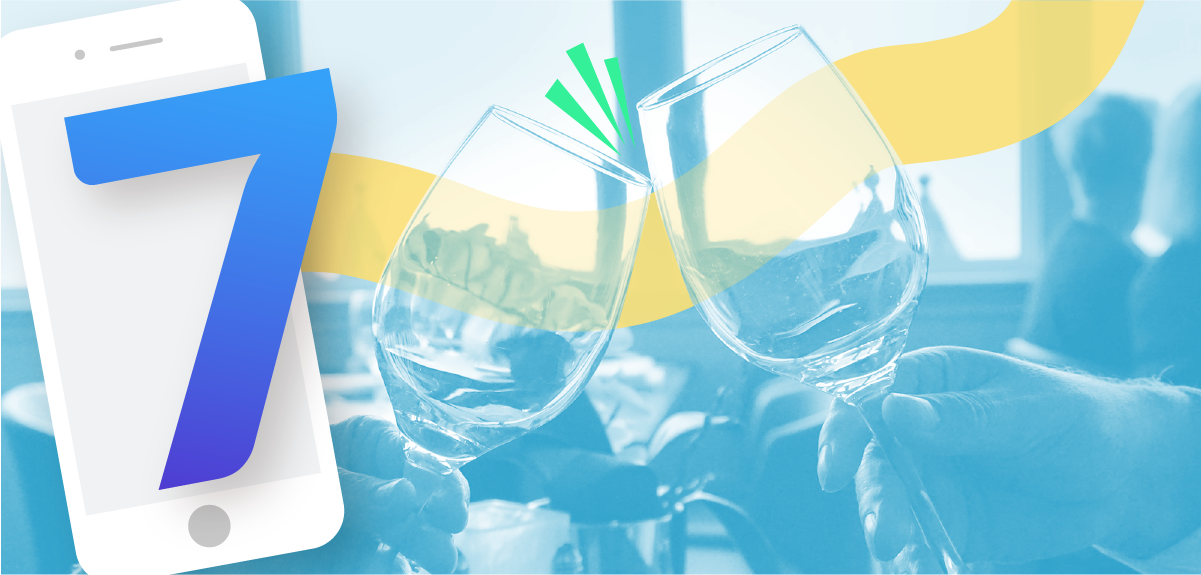 If there were ever a time for restaurant owners to get on social media, it's now.

Many restaurants are moving away from traditional marketing methods, like printed materials, and using social media as their only way to market.

Why? Because it's a cheap and easy platform for small businesses like restaurants who want to stay competitive.

Restaurants using social media successfully see not just an impact on sales, but an increased inflow of traffic, higher customer satisfaction, and many more benefits.

The best part? You don't need tons of time or money to use social media marketing for your restaurant's success.
Here are 7 social media strategies for restaurants you can use to improve sales.
1. Set Your Profiles Up for Success
This point seems like a given, but you'd be surprised how many restaurants miss the mark here. It's fundamental to have correct information — like your hours, address, and phone number — in the right place online.

Imagine this: you're out on a Friday night and hungry. You're in a new neighborhood and want to make a dinner reservation.

Odds are, you'll take out your phone and check Yelp, Facebook, or Google for food spots. A complete profile like Rhum's below is likely to turn a web-surfer into a real-world diner.

Missing a piece of information such as your phone number or address will send someone off to the next best place.

Most people spend less than one minute on a webpage. Finding a phone number to call in the first 30 seconds can be the decision maker for a hungry (or hangry) customer.

The big lesson here? Include key information in each profile for people to get in touch. Make sure you have accounts on all the big social networks like Facebook, Instagram, Yelp, Google, and TripAdvisor.
2. Respond to Diners Who Leave Reviews
Customers will check you out online after hearing about you, and what they find dictates whether they'll stop by or not. 88 percent of customers will judge a business by its reviews, and a surprising 89 percent of those people will read your response.

How you respond to reviews reflects how diners will be treated at your restaurant. They want to be treated with respect. So rather than letting a negative review get you down, respond to it with your best customer-service foot forward.

A little bit of engagement will go a long way.
3. Make Use of Messenger Marketing
Messenger Marketing will be key to your restaurant's social media marketing strategy. Because everything happens in Facebook Messenger, it makes connecting with customers easy and lets them build a relationship with your business on their terms.

Here's an example of what your restaurant's Messenger bot could look like:
It can also help your restaurant marketing deliver extra value, and more:
Offer full menu right in Messenger window
Book, change or cancel reservations
Deliver promos to all subscribers at once
Build loyalty programs that drive repeat visits
The best part is once everything is in place, your Messenger bot is proactive and drives sales without extra work on your end.
4. Use Conversational Ads to Reach More Diners
Simply put, Conversational Ads are paid messages with a goal. Your goal can be anything from collecting information to sending promos and driving traffic to your restaurant.

A popular example is Facebook Conversational Ads, or Click-to-Messenger ads.

As part of your restaurant's marketing strategy, conversational ads help you:
Reach more people on their preferred channel, faster
Personalize ads
Target local customers
Start conversations with potential dinners quicker
5. Continually Post on Your Social Accounts
When it comes to social media marketing for restaurants, it's important that you put out (literally) mouth-watering content. Posting on your blog or social networks is a great way to get the word out and show customers that you're alive and well.

Find an image style and a voice that match the vibe of your restaurant, and post frequently. You don't have to post long or complex messages — diners don't want to be sold to.

A bright image of a dish can make a mouth water, while a quirky caption lets diners know they'll have a good time when they come down to your spot. Focus on one post per day to start.

An easy way to streamline creating content is by using photos your customers post. For example, if a past customer post a bright, eye-catching photo on their Instagram from your restaurant – hit the share button.

Sharing customer-generated content minimizes your workflow, but also helps customers feel seen and heard. They are now a part of your community, and are more likely to return.
6. Show Love to Your Employees
Making employees a part of your brand builds trust in your restaurant. It also shows a sense of appreciation and loyalty to your staff.

Do you have a new appetizer that you're pushing? Why not let the chef who created it showcase it in a Facebook post?

Social media strategies like this one are way more than sales techniques. They can make people feel good. They can turn your restaurant into a home.
7. Bring Your Restaurant to Life with Video
Your restaurant is far from a boring place. Which means your social media shouldn't be stagnant or boring either. Video can add excitement and personality to your restaurants' social presence.

Producing video content may seem overwhelming, but some options take virtually no effort. Popping onto Facebook or Instagram Live simply takes the push of a button. Live video is easy and gives potential diners a real-time glimpse into your restaurant.

And video keeps people engaged. Considering one-third of online activity is now spent watching video, it's a great way for restaurants to build their brand and gain exposure.
Want to Get Your Restaurant on the Social Media Map?
It may seem overwhelming at first, but the strategies above will get your restaurant in the social media game quickly. And best of all, they require little time or money up front.
Want to get more repeat customers and revenue for your restaurant? Sign up for ManyChat free today.
The contents of this blog were independently prepared and are for informational purposes only. The opinions expressed are those of the author and do not necessarily reflect the views of ManyChat or any other party. Individual results may vary.