The ManyChat Year in Review (2020 Edition)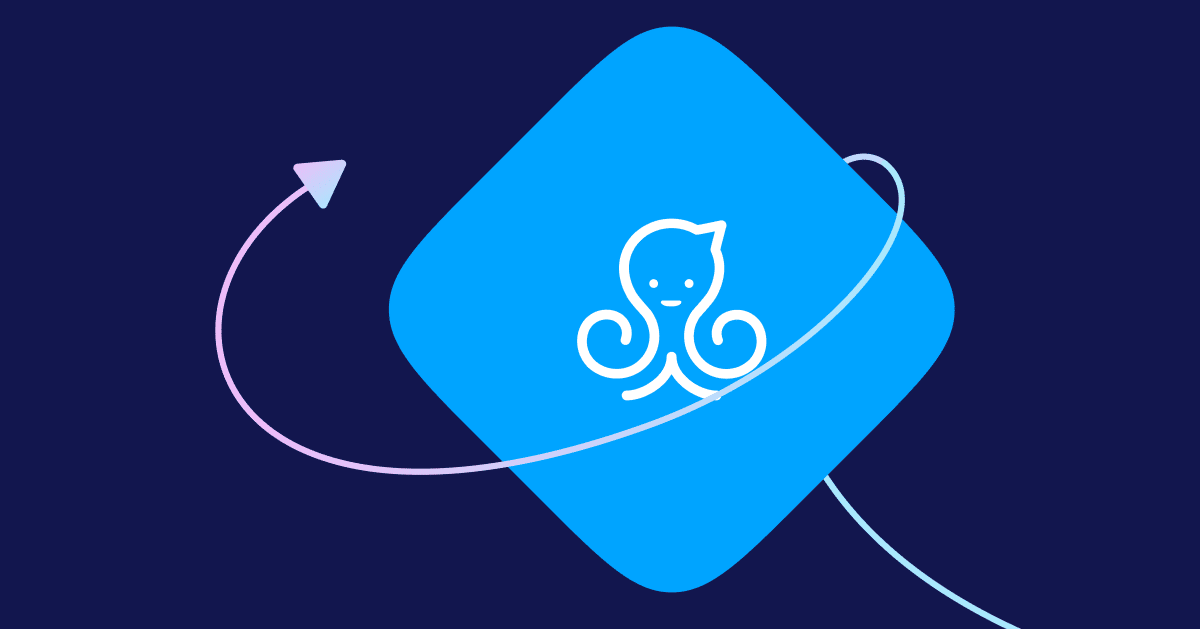 It's safe to say that 2020 was one heck of a year. The novel coronavirus pandemic catapulted eCommerce adoption between four and six years ahead of its time. It drove online spending in May up to $82.5 million, a 77% increase year over year.
This year's BFCM brought in some impressive numbers as well. According to Adobe, consumers spent $9 billion on Black Friday, up 21.6% from last year, and $10.8 billion on Cyber Monday, making it the biggest day ever for U.S. eCommerce sales.
Shopify merchants alone sold over $5.1 billion worth of product over the holiday weekend, according to the company's CEO, Tobi Lutke.
Turns out social distancing and stay-at-home mandates just make people want to buy more stuff. Who knew, right?
As our word for 2020 is "eCommerce," we wanted to wrap up the final month with this Year in Review post and kick off the New Year in style! 2021, we thought you'd never come.
Part 1: Fighting COVID-19
Epic partnerships that shared timely, relevant COVID-19 updates with the public
ManyChat was excited and proud to partner with the CDC this year to create their COVID-19 Messenger experience. The bot's goal was to provide updates, explain COVID symptoms and what to do if you have them, and share education and tips to reduce the virus's spread.
Read more about the collaboration.
ManyChat also partnered with Messenger from Facebook to connect the public to government and United Nations health agencies supporting COVID-19 response efforts.
These organizations used a unique template created by ManyChat to disseminate timely and accurate information to people worldwide. They offered people quick responses to common questions and alleviated stress on federal and local call centers by speeding up response times.
You can check out the COVID-19 Messenger Templates or read more about this collaboration.
Part 2: Customer stats
A chatty group of marketers
We burned the midnight oil to transform ManyChat from a Messenger marketing tool to a full-on marketing automation platform that includes SMS and email. The response was overwhelmingly positive, and we'll continue to work to meet your needs in 2021 and beyond.
Messenger
Over 1.8 million businesses are now using ManyChat in 190 countries!
ManyChat marketers have over 8.5 million active conversations each day through Facebook Messenger
They also see CTR rates that are 130% higher than the industry average
The average conversation length with a ManyChat-powered Facebook Messenger chatbot is 10 minutes
SMS
SMS usage has grown 230% MoM since its launch in 2019
ManyChat customers enjoy mobile message CTR rates that are 40% higher than the industry average
The average conversation consists of five back-and-forth messages
At least one-third of recipients respond to a ManyChat SMS in under an hour
Email
Email usage has grown 144% MoM since its launch in 2019
ManyChat customers achieve open rates that are 66% higher than the industry average
ManyChat customers see CTR rates that are 250% higher than the industry average
Abandoned carts
ManyChat delivers a 58% lift in recovering abandoned carts versus the industry average
ManyChat marketers recover an average of $154 per cart
Part 3: A new CMO
A warm welcome to our new Chief Marketing Officer, Dorian Quispe
In May, we were super excited to announce that Dorian Quispe, former CMO of Legal Zoom, was joining the team! Dorian brings over 20 years of marketing experience—from building entire marketing departments to setting the brand vision and executing omnichannel campaigns—to the ManyChat table.
Thanks for leading the way, Dorian! We're happy to have you on board. Learn more about Dorian in our press release.
Part 4: Betas for everybody
Two launches everyone was waiting for…WhatsApp and Instagram!
You read that right: 2020 was the year BOTH Instagram and WhatsApp opened their API for Messenger bots. And guess who was first up to run beta tests on how to use Chat Marketing with these popular apps? We'll give you one guess…
ManyChat beta tests are live now, which means we'll have updates for you in the near future.
Until then, get up to speed with our resources chronicling these partnerships:
Part 5: Product updates
C-c-c-changesss, turn, and face the new features!
One of the most anticipated events during Conversations is our new product feature announcements. Each year, we roll out a list of updates based on ManyChat user feedback and trends.
So, Johnny, what's behind door number three? Here are some key features we released in 2020:
Conversation starters: Take advantage of introductory statements used to start conversations with users.
Flexible Facebook Page connections: Build and test your bots, then connect them to the correct page when you're ready to launch. Flows, custom fields, tags—everything stays in place.
Comments Growth Tool "like and comment" feature: Now you can automatically like and reply to people who leave comments on your posts! (Trust us, it's a game-changer.)
Smart Delay improvements: You can now set a Smart Delay for seconds, a specific date, and even allow contacts to choose their own reminder dates for a message.
These are only a few of the product updates from this year. Peep the full list!
But wait, there's more? Of course! We also upgraded a handful of ManyChat feature's from a new email builder to MMS, dynamic product catalogs, and our enhanced Shopify integration. Check them out below:
Part 6: The ManyChat App Store launch
Ecommerce plug-ins to improve your Chat Marketing and grow your business
The ManyChat App Store opens a new realm of possibilities for ManyChat users. Gone are the days of confusing, technical app installs. (Noice!) You can now choose from a solid list of apps that you can add to your account in just three clicks.
Take a look for yourself! We currently have 28 apps, including Seller.Tools, Botsheets, Walletly, and more.
Explore the ManyChat App Store now and start building out your bot!
Part 7: Conversations 2020 (The Virtual Edition)
Thriving in the mobile era with ManyChat
If you joined us this year for Conversations 2020, you're well on your way to a successful 2021. (Even if you didn't, it's ok, we'll drop the recap links below!) We were lucky to have top speakers from around the world share their most valuable Chat Marketing tips and tricks to drive sales, including:
Stan Chudnovsky, VP of Messenger at Facebook
Daymond John, Founder and CEO of FUBU
Neil Patel, Co-founder of Neil Patel Digital
Molly Pittman, CEO at SmartMarketer
And more!
Want the inside scoop? Check out the following articles to see what you missed (and don't forget to register for next year's Conversations 2021):
And that's all they wrote, folks
WOO. 2020 was, ahem, quite a year (to say the least). Before we go, let's recap Mike Yan's new rules of marketing:
Start with mobile
Embrace an omnichannel strategy
Focus on chat
Automate. Optimize. Repeat. See you in 2021!
Don't have ManyChat just yet? Join us today and market your business better in 2020. Start free now.
O conteúdo deste blog foi preparado de forma independente e destina-se apenas a fins informativos. As opiniões expressas são de responsabilidade do autor e não refletem necessariamente a posição do ManyChat ou de qualquer outra parte. Os resultados individuais podem variar.