A Quick Guide to WhatsApp Business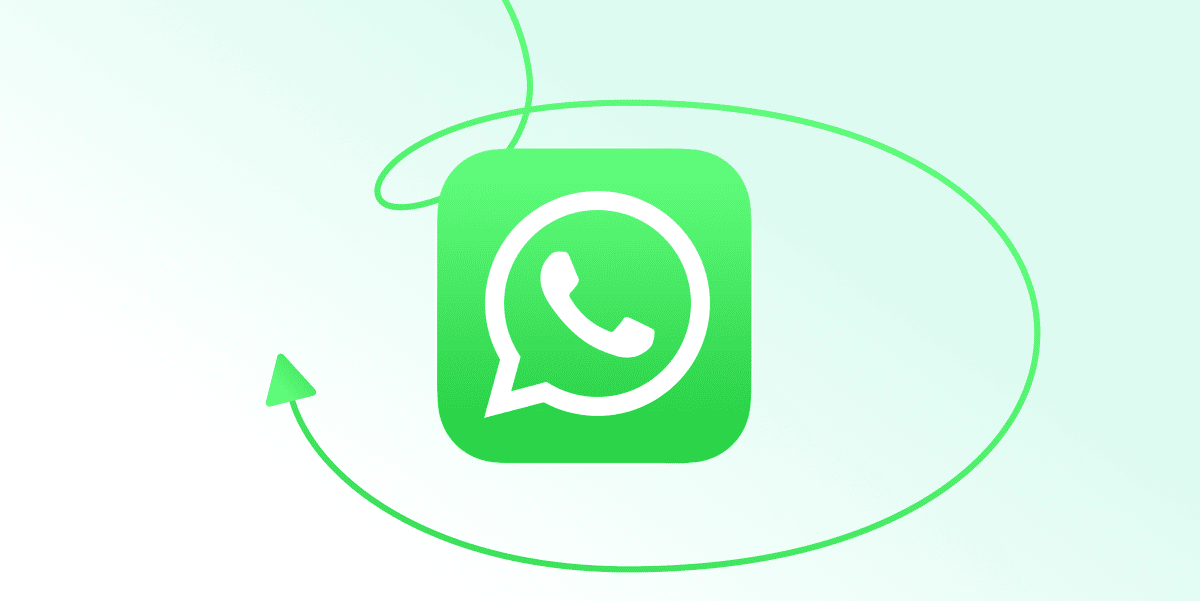 The global pandemic has made it clear that people want to shop online and businesses need to implement a way for their customers to quickly get what they want, whether it's shopping, booking an appointment, or customer support.
The shift of communication on messaging apps increases daily. In fact, over 175 million people message a business using WhatsApp per day. If you do that math, that equates to a lot of opportunities!
That said, we're excited about one of our key announcements from Conversations2020: closed beta with WhatsApp. Check out the official WhatsApp Business App announcement here.
The closed beta WhatsApp partnership is a small pilot program with a select few clients. As we have updates, we'll share them with you. Or, subscribe to the ManyChat bot for up-to-day notifications about our WhatsApp integration.
Beyond texting, WhatsApp offers several ways to communicate with your customers. We'll dive into the two offerings by WhatsApp Business App and outline the benefits if you're looking to invest in a new channel.
What is WhatsApp?
I'm not sure… I think my friends in Europe use it to text each other.
WhatsApp is one of the world's most popular messaging apps, boasting over 2 billion users worldwide, in over 180 countries. That large amount of users adds up to a lot of messages. According to statistics, more than 65 billion messages are sent per day on WhatsApp.
Founded by Brian Acton and Jan Koum in 2009, WhatsApp initially was envisioned as a social networking medium via status updates.
Users could update their WhatsApp "status," to say things like "I'm at the gym," and other WhatsApp users could instantly see each other's statuses. A constant stream of status updates, combined with the newly introduced iPhone push notifications, meant that users were essentially messaging service. The founders quickly realized that they had inadvertently created a messaging app.
Soon after, during the same year, WhatsApp 2.0 emerged with full messaging capabilities, and downloads and usage swelled. The rest, they say, is history.
The WhatsApp founders focused on making the user interface easy-to-use and intuitive, deliberately choosing to mimic existing SMS interfaces, like iMessage. Yet, because WhatsApp runs on the internet and voice over IP protocols, instead of traditional telephone networks, WhatsApp is incredibly more feature-rich than conventional SMS, with group calls and messaging, file sharing, cross-platform support, video calls, and more. WhatsApp's feature strength, combined with a simple interface, is a critical component of its growth and continued dominance.
While WhatsApp is a messaging app, the line between social networking and messaging products is blurring, and not just because Facebook acquired WhatsApp in 2014 for $19 billion. If you rank social networks by monthly active users, WhatsApp is tied for 2nd most popular social network with YouTube, boasted only by the core Facebook platform itself.
WhatsApp Fast Facts
As of July 2020, WhatsApp is the most popular messaging app globally, as measured by the number of monthly active users. Messenger by Facebook takes second place, with 1.3 billion monthly active users, and WeChat comes in third, with 1.2 billion.
India is WhatsApp's largest market, with an estimated 340 million users, while Messenger is the most popular messaging app in the US. As of September 2019, 57% of the US population has Messenger, while only 13.7% have WhatsApp, ranking 3rd in mobile messaging app market penetration. (Snapchat holds second place, with 25% of the market.)
Even though WhatsApp isn't the app leader in the United States, its users are still active: 53 percent of WhatsApp users in the US use it at least once a day. WhatsApp users in the United States skew towards a younger demographic; 66% of the user base falls under the age of 45, with the largest age group being between 26-35.
However, WhatsApp is growing in the US. In the first quarter of 2020, the United States ranked first in downloads from the Apple App Store, with 2.75M downloads. Brazil and India ranked second and third, with 2.29M and 1.67M downloads, respectively.
WhatsApp users in the US are active on the platform. In fact, a whopping 91% of its users are active monthly, 78% weekly, and 50% are active daily. Most of this usage is to stay connected with friends and family. In 2019, 82% of US WhatsApp users reported using it for that purpose, while only 4% say they follow brands or companies.
Takeaway: WhatsApp is dominant globally and growing in the United States. It's users, everywhere, are very active, as measured by monthly or weekly usage.
Also, at least 5 million businesses are using the WhatsApp Business App today.
WhatsApp Business API
WhatsApp currently has two business offerings: the WhatsApp Business App and the WhatsApp Business API.
The WhatsApp Business API is for medium and large businesses to send and receive messages at scale, programmatically. The business API was released to a limited number of businesses in 2018, and they primarily use the API to send customer-service related messages. For example, Booking.com, the travel booking website, uses the API to send ticket confirmations.
ManyChat is working with the Business API so that by extension, ManyChat users can send messages to their subscribers on WhatsApp via ManyChat. In other words, don't worry about it! We got it handled. 😁
WhatsApp Business App
The WhatsApp Business App, on the other hand, is a mobile app available to all businesses everywhere. As of July 2020, almost 50 million small- to medium-sized businesses use the Business App. According to WhatsApp, more than 175 million people every day message a WhatsApp Business account.
You can read about the list of features on their website.
The Business App functions similarly to the consumer app but adds some functionality that makes managing business conversations easier. For instance, businesses can tag conversations, create a product catalog, and host a business-specific profile, including details about hours, addresses, and websites. In July 2020, WhatsApp created QR code support, allowing users to message a business once scanning the QR code.
In October 2020, WhatsApp announced its investment into new features that will make it easier for consumers to transact and do business on WhatsApp. A key insight driving these updates is research, which shows people prefer to message a business to get help, and they're more likely to make a purchase when they can do so.
As part of the Facebook ecosystem, WhatsApp plans to enable Facebook Shops support, allowing consumers to message a business via WhatsApp with questions about products they see on Shops. (ManyChat will also support this Shops functionality on Instagram and Messenger. Check out our Instagram page to sign up for news about our closed-beta with Instagram and apply it to be included within the beta.)
WhatsApp also plans to enable transactions and purchases within the app itself. If you've been following WhatsApp closely, you'll remember a roll-out of WhatsApp Pay, which is currently in legal limbo in Brazil. As of October 2020, WhatsApp hasn't announced how the in-chat transactions differ from WhatsApp Pay.
The theme of these releases is twofold. First, WhatsApp is making it easier for consumers to message businesses. Second, they're making it easier for customers to access and share the list of products a business has on hand. Ultimately, these two large initiatives, combined with the ability to transact on WhatsApp, means the business can manage the entire purchase cycle within the app, from inquiry to a resolution to a transaction. 🤯
Should you invest in the WhatsApp Business App?
If you're reading this and live in one of WhatsApp's top markets, like India, Brazil, or Mexico, then the chances are you might already have the WhatsApp Business App and are using it to communicate with your customers.
If you don't, there are a few considerations to make if you decide whether or not to start. First, consider which communication platforms your customers use! Since WhatsApp is so dominant as the primary communication method in so many countries, a majority of your customers likely prefer WhatsApp over other channels like Messenger or email. But if you're going to invest a little bit of time managing your WhatsApp Business profile, ask your customers, and make sure.
Second, consider whether your business model or use case demands a "storefront" on the Business App. If you're selling cakes, for example, you can take full advantage of the Business App features, like having a catalog of the different cakes you sell and setting quick, automated replies to common questions like store hours . If you sell something less consumer-focused, like business-to-business software, the Business App might not be the best channel to communicate with your customers.
Watch how to get started with the WhatsApp Business App.
Conclusion
WhatsApp chat is a powerful customer communication messaging tool and has become popular due to its ease of use. Adding WhatsApp Business solution to your omnichannel strategy is cost-effective and can open more opportunities to grow your business.
O conteúdo deste blog foi preparado de forma independente e destina-se apenas a fins informativos. As opiniões expressas são de responsabilidade do autor e não refletem necessariamente a posição do ManyChat ou de qualquer outra parte. Os resultados individuais podem variar.