Drop the Mic: Conversations 2020 Product Updates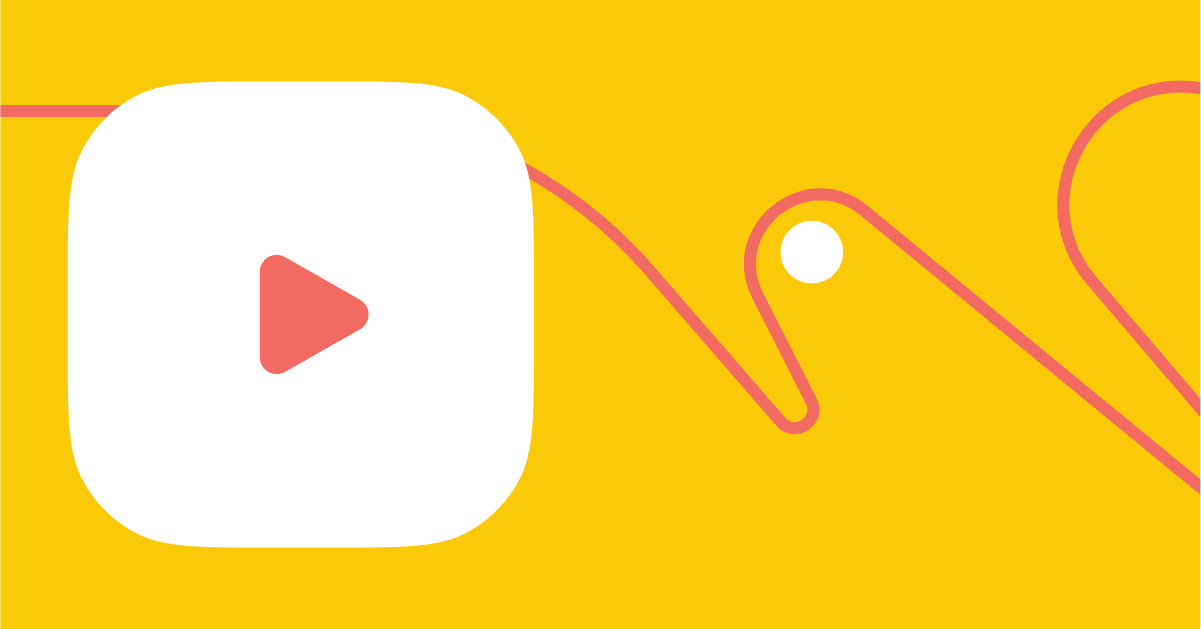 At every Conversations conference, the "main event" has always been the new product features.
ManyChat is renowned for listening to our community and releasing the product features they've been asking for. To that end, this year, the ManyChat team developed a purpose-built feedback platform in just two days so our valued users could add their requested features, and others could up-vote their favorites.
Watch ManyChat CEO Mike Yan's full keynote right now to discover what ManyChat has been working on in 2020, and why we believe the future is mobile.
Let's dive into the hotly anticipated product features you've been waiting for:
1. Conversation starters
People don't know what "Get Started" means, so we changed that feature to "Conversation Starters": introductory statements used to initiate a conversation with a customer. These statements can be anything from FAQs your bots continually answer to an inviting greeting. Conversation Starters are easy to use, too. Go to Settings, type in your questions, connect them to existing flows or build a new flow, and you're done!
2. Undo / Redo
If you're working on your flows and you (or your cat) accidentally deletes part of the flow, don't panic! You now have the option to click a handy "Undo" button that works for all the ManyChat functions.
3. Folders for Custom Fields
Our new folder feature allows you to organize your custom fields in a similar way to your flows, keeping everything neat and orderly.
4. Hide Accounts
If you're managing multiple accounts, it can be overwhelming to see all of them at once in the sidebar. You now have the ability to hide multiple accounts, giving you a cleaner, more organized interface. Don't worry: You'll still have access to all of your accounts in two easy clicks!
5. Pinned Accounts
Annoyed when you have to scroll through the sidebar to find accounts you regularly access? Now you can pin multiple accounts to the top of your sidebar so you can immediately open them.
6. Flexible Facebook Page Connection
We've made it easy to build and test your chatbots, then connect them to the relevant page when you're ready. In just a few clicks, you can now create your chatbot, try it on your test page, disconnect it, then reconnect it to the page on which you want the chatbot to live. Everything—flows, custom fields, tags, etc.— will stay in its place.
7. SMS & Email Wallet
You can now add funds for one-time payments and automatic refills. This way, you'll always be in control of your budget, and your SMS and email campaigns will run without a hitch. You can even top up an account instantly and set it to auto-refill when it hits a certain amount to avoid countless invoices, and you can control your daily limits. Current Pro accounts get 10,000 free SMS messages to test this new feature (valid until December 31, 2020, for US numbers and Conversations 2020 attendees only.) Learn more here.
8. Mobile App: Contacts and Education
The ManyChat app is a CRM in your pocket. You can take your subscribers with you wherever you go, and send Messenger messages and emails straight from the app. Check out the support for Smart Segments at the top, and explore the Education tab. Technology changes rapidly, so use it daily to further your Chat Marketing knowledge and ensure you remain a lifelong learner.
9. Dynamic Menu
Use the dynamic menu to personalize the experience for your new leads as well as existing customers. Our new feature allows you to tailor the main menu items for each audience to guarantee relevance.
10. Comments Growth Tool: Like and Comment Feature
We added a new feature to the Comments Growth Tool, which is one of our most popular Growth Tools., You can now automatically like and reply to people who leave comments on your page, which will help increase your messages' open rates.
All you have to do is turn on the "Like" button/setting, set the reply you'd like, and hit publish. 🙌
11. Smart Delay in Seconds
Say good-bye to the tricky workaround: You can now set a smart delay for seconds, where previously it was only available in minutes or hours.
12. Smart Delay for Dates
You now have the ability to set a smart delay for a specific date. For example, say you're running a Halloween special. Customers can register in your bot for the sale; then, you can set a smart delay for October 31st at 9AM. This way, no matter when they were added into the flow, everyone will continue the flow on the same day.
13. Dynamic Date Smart Delay
Enhancing your control over ManyChat's smart delays means you'll always deliver the right message at the right time. With our new feature, you can now set a dynamic date smart delay that allows your subscribers to choose their own reminder date.
14. User Input Expiration Time
You can now change ManyChat's default 24-hour reply period, which determines how long a user will remain there. Setting the expiration time will give you more control over your bots. And who wouldn't want that?
15. Optimized UX
Enjoy a more streamlined, crisp platform experience without any drastic changes.
16. Facebook Shops Integration
Facebook Shops Messaging permits ManyChat users with a Facebook Shop to chat with shoppers about specific products, helping to drive product sales. When a Facebook Shops customer asks a business a question, the bot can easily understand the question's context and will respond accordingly.
This feature helps eCommerce businesses understand which products a customer is referring to in the messages they send to a company. You can also insert specific products from your Facebook Shops catalog into Messenger from the Live Chat module.
Furthermore, your business can also automate responses to frequently asked product questions like "How will this fit a Nike size 8?" or "Does this come in green?" You can direct Shops customers to ManyChat live chat and suggest alternative or complementary products within Messenger for upsell or cross-sell opportunities.
17. ManyChat App Store
Our new app store opens a new realm of possibilities for ManyChat users. You no longer need technical knowledge to find and install apps, as they are now integrated into the ManyChat platform. Three clicks are all it takes: Simply go to the ManyChat App Store, find the app, and install it! We're launching with 15+ public apps, including Seller.Tools, Botsheets, Walletly, and Send SMS.
18. Custom "From" Address for Email & New Email Trigger: When Opened
Take advantage of ManyChat Email's 98% delivery rate by creating a custom "from" address. In addition, our new email trigger allows you to create an action that's prompted by a user opening your message.
19. New Email Builder
Hit the "Edit Email Design" button, and you'll get a new page within Flow Builder that offers additional mobile-first options for email customization. Current Pro accounts get 100,000 free emails (valid until December 31, 2020. Available in the US for Conversations 2020 attendees only.)
20. WhatsApp Beta
This year, we are commencing work on our WhatsApp integration, and plan to start with a handful of clients in Q4 for the closed beta.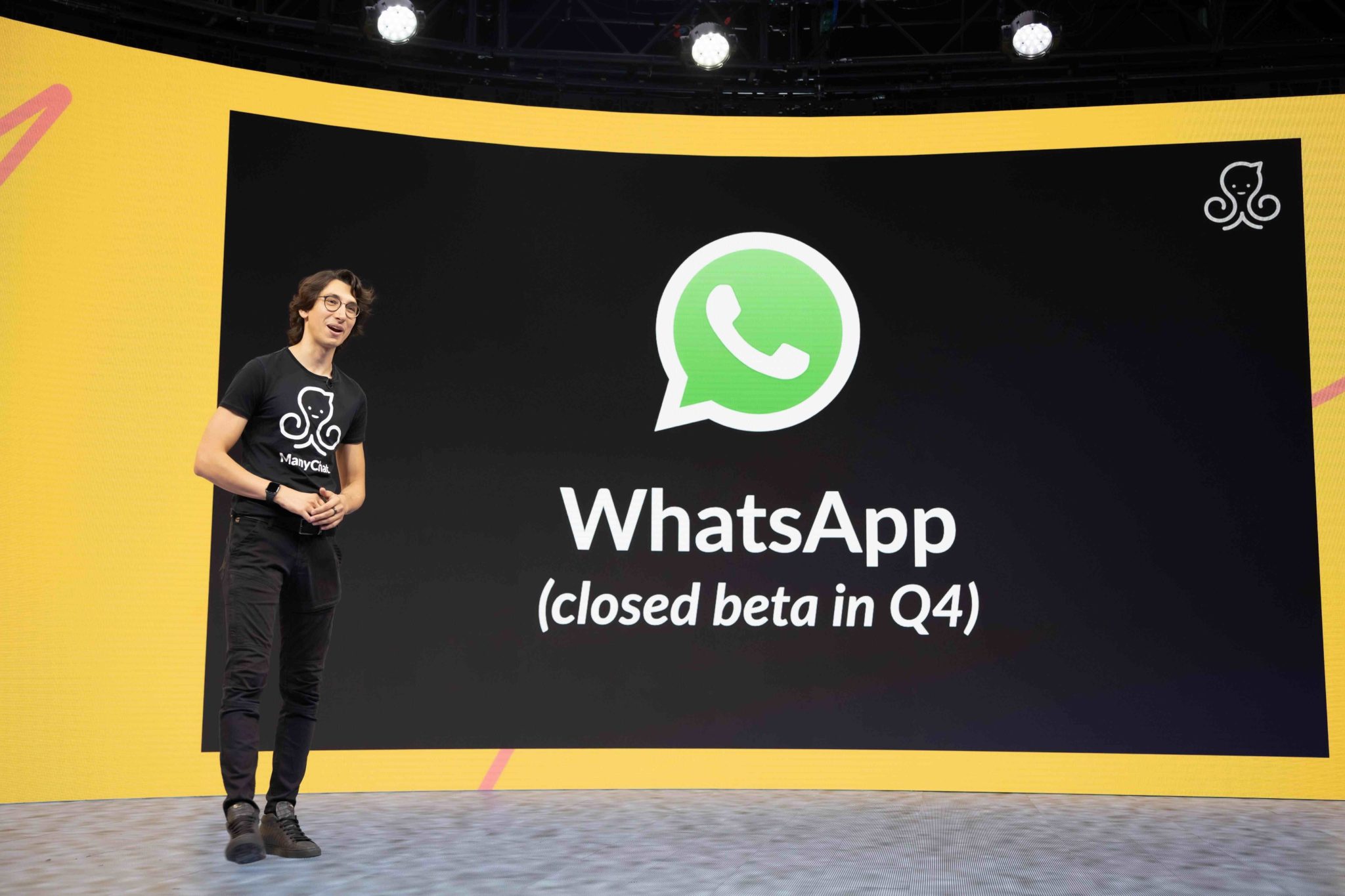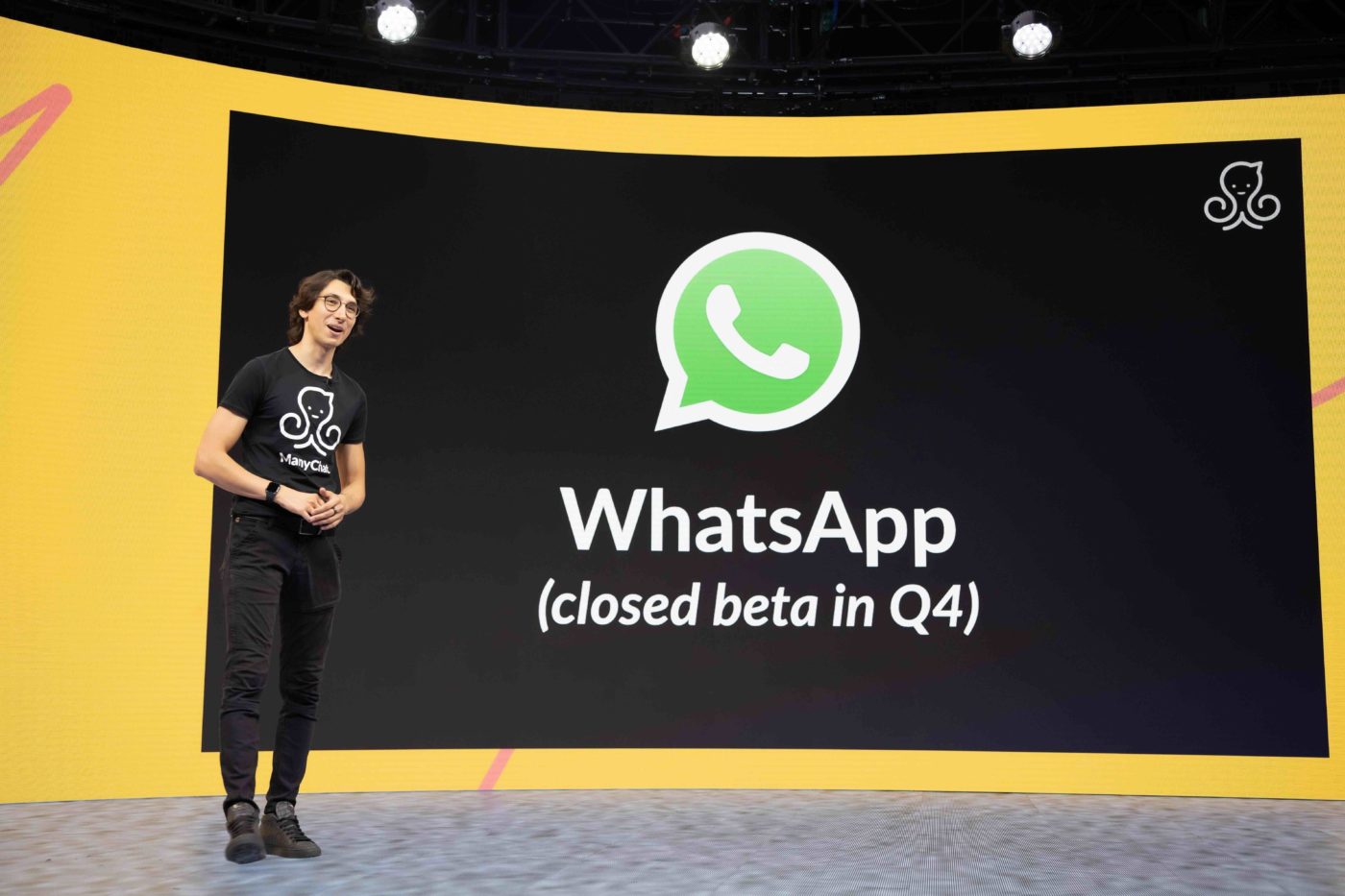 📱💬💌 Time to take the #ManyChallenge
Embrace omnichannel marketing this season. To join us (and the Chat revolution), take these steps:
Make a decision. Kick off your commitment by determining how you want to use these features.
Make a plan. Omnichannel marketing requires more than a "can-do" attitude. Create a plan for when you will start your omnichannel marketing activities and implement your campaign, then add a follow-up reminder as a backup.
Take action. Once you've reached your start date, take action! You've got everything you need: the platform, free SMS, and free email. You can do this.
Share your #ManyChallenge pledge with us right now on social media. Learn more here.
Ready to test out these new features and updates?
O conteúdo deste blog foi preparado de forma independente e destina-se apenas a fins informativos. As opiniões expressas são de responsabilidade do autor e não refletem necessariamente a posição do ManyChat ou de qualquer outra parte. Os resultados individuais podem variar.