7 Best Instagram Grid Layout Ideas (+ 3 To Avoid)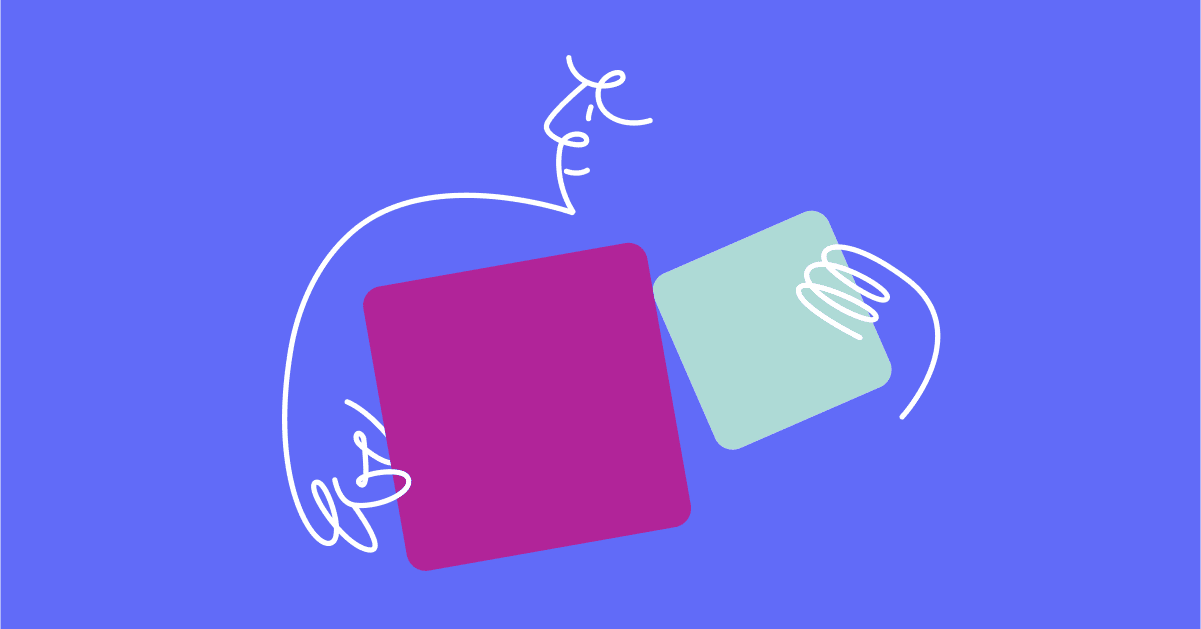 One of the most widely used social media platforms in the world, Instagram (IG) is the place where businesses and influencers thrive. If you already use Instagram for your business, you might have wondered why some accounts look and feel more polished than others.
When it comes to social media marketing—especially on Instagram—individual posts aren't the only way to deliver great visual content.
The secret to a beautiful Instagram feed is a well-constructed grid layout. "Grid layouts" transform a collection of visually appealing delights into a professional Instagram marketing account.
This guide will help you understand the benefits of adhering to a grid layout, which types of layouts you should avoid, and show you seven different layout types with inspiring examples.
Instagram feed layout benefits
Here's a neat analogy for Instagram grid layouts: Think of individual posts on your Instagram account as car parts and consider your feed layout as the fully functional vehicle. On their own, parts (posts) aren't nearly as useful as they are working to make the car (the brand) run smoothly. Plus, you need the car to get where you want to go.
Still unconvinced? Here are a few valuable benefits you'll get from following a grid layout:
Leaves a good first impression. Brands and influencers can show they are organized with Instagram grid layouts by utilizing a consistent aesthetic theme over multiple posts. Not only that, but doing this also proves your commitment to your messaging. Authenticity and commitment using this type of Instagram grid can increase the likelihood that someone will follow you on their first visit.

It helps potential followers learn what to expect. Instagram users can see from one glance at your grid what type of content you post. If you follow a consistent pattern, they can predict what kind of posts to expect from you in the future. When someone likes what you've already posted, they're more likely to follow you because they expect to see more of the same content that originally appealed to them.

Offers an opportunity to uniformly express your brand. Sometimes when you're faced with unlimited choices for what kind of content to post, it can be easy to stray off-brand. Limiting your posts to a particular layout style can help you express your brand in a consistent way.

Allows you stand out from your competitors. Even though it might seem like "grid layout ideas" are cookie-cutter templates or presets, you will only be able to use the ideas in conjunction with your particular brand colors, experiences, and assets. Unique versions of these layouts will enable you to stand apart from your competition.
Now that you're aware of the benefits of following a grid layout and using a strong grid template, let's take a look at some ideas you can incorporate into your Instagram content. Be prepared for some eye-catching examples!
Best 7 grid layout ideas
There are several grid layout styles brands, influencers, and bloggers can choose from, which will be discussed in this grid planner.. If you haven't created many Instagram posts yet, try experimenting with a few of these with an Instagram grid post, before settling on one that works for you.
Pro tip: No matter which one you choose, you'll want to be able to plan and preview your posts, and grid template, to ensure they appear in the correct order. For that, you can use an app like Planoly or the Preview App (available on iOS and Android).
Checkerboard
One of the most utilized grid layouts is the checkerboard since it makes it easy to plan an Instagram grid post, and schedule ahead. This basic design relies on alternating between two specific content types that usually have two different solid colors as backgrounds with written content (like quotes) in the same font and color.
However, if you want to use a lot of images, you can also choose to alternate between an image and solid color with writing or between a solid background and image background.
Each of these options will give your grid the "checkerboard" appearance. Here's an example from Ogivia Social Media:
Ogivia has opted for a visually appealing headline alternating with standard images to achieve the checkerboard effect for the template.
Collage
This grid layout is very similar to the checkerboard style (it also relies on alternating between two post styles), except with this one, you're going to add borders. The "collage" effect is a result of switching between vertically and horizontally oriented images.
These days, Instagram's editing tools will give you the option to crop an image to a square or keep the whole image and add "padding." However, since you want posts to be consistent, you'll want to use a tool like Canva or Adobe Photoshop to help ensure borders for each vertical and horizontal image are the same size every time.
Here's an example of a collage grid from Lady Austen:
Lady Austen makes use of horizontal and vertically aligned images with white backgrounds to help her feed look like a scrapbook.
Lines
Another layout design popular among brands and Instagrammers alike is the "lines" style. For this one, you'll want your feed to exhibit the appearance of having either a vertical line with two specific content types or groups of horizontal lines with similar content types.
Vertical lines are a great option if you want to share text-based content in your feed, while horizontal lines are awesome for product launches, panoramas, or other "grouped" content.
Here are examples of each style of the Instagram layout design:
The first example is from Mint Content, which employs a vertical line theme using text-based images with light green backgrounds. The second example of the Instagram layout design is from Wasted Mind Art, which hosts three images in horizontal lines from the same photoshoot.
Borders
Brands, photographers, or influencers that are minimalist by nature are more likely to use the border layout template, but others can also benefit. To steal this style, simply place a border around your Instagram photos or text-based posts. Black or white borders are some of the best options, but if your brand uses bold color, go for that!
This grid layout's biggest benefit is that it's not difficult to plan or execute. You'll only need to ensure your borders are the same size for each post, and apps like Canva or Instasize can help you do that.
Here is an example of borders in action from Barre Boss:
This style is slightly different from the collage look; each border is the exact same size and orientation for every post.
Shapes
One uncommon (and therefore standout!) layout idea for Instagram grid posts is to feature a specific shape or shapes in all of your posts. Of course, you'll want to make this as on-brand as possible, but apart from that, you can let your creativity run wild.
One simple way to create this grid is by using a border shape (like a circle or hexagon) for each post that displays your standard images inside them. Alternatively, you could take this in a more subtle design direction by using images that feature shapes in them.
Here are two examples of what this could look like:
The first example comes from jy.ink. While the forms aren't all the same, the overall effect of featuring hard-lined shapes helps achieve the effect of a designed grid layout.
The second example is from 3sixfivetalkssocial, which has chosen a checkerboard theme while ensuring each post includes the same four-sided shape for its text background.
The flatlay
This layout idea works best for brands selling products or influencers who work with a specific medium (e.g., artists and photographers). The "flatlay" is where you display top-down images of objects (typically on a white background). Though again, that's just common—not a rule.
This grid is popular with clothing brands that use it to showcase outfit styles and "foodstagram" accounts showcasing meals or recipes.
Here is an example of what the flatlay theme looks like, courtesy of capsulewardrobemen:
In this grid, while the backgrounds differ on many of the posts, the vast majority of them "flatlay" the clothes Capsule Wardrobe wants to showcase. This helps to establish the grid layout and profile's theme.
Color scheme
The last grid layout idea on this list is potentially the most important and you will likely want to combine it with another layout idea. For this one, you'll consistently adopt a color palette comprised of one or more colors (though ideally no more than four) or tonal range throughout your images.
However, similar to the "shapes" layout above, this one can go in a bold or subtle direction. A striking choice would be to use a single color in the background in most, if not all, of your posts. On the other hand, the more demure direction could involve selecting the same accent color or the same tones (such as pastel or sepia tones) in each post.
Mila and Zoe provide an excellent example of combining more than one layout:
It has made use of a consistent soft pink color scheme with the checkerboard grid layout.
The 3 grid layouts to avoid
All the grid layouts we've looked at so far in the grid planner can help with your overall Instagram marketing strategy. However, not all grid layouts are appropriate for small business brands and influencers. Here are three layouts you should avoid for slightly different reasons.
No layout at all
Some brands, such as those in the health and fitness niche, can get away with not having a planned grid layout at all since their category offers a natural theme. For the most part, however, you should aim to deliver a consistent aesthetic across your Instagram profile.
Take Vivolife, for example:
Since its feed is all about vegan health and fitness, the posts naturally form a theme around these topics, but they haven't stuck to any specific grid layouts.
If the thought of having to stick to a specific layout idea either scares you or you don't want to put in the effort, just try posting images with the same editing styles (contrast level, hue saturation, tone shifts, etc.). You'll subtly achieve some level of consistency this way.
Rainbow effect
As with having no layout at all, only a select few types of brands or influencers can potentially get away with the rainbow effect layout. For this grid, you would follow the horizontal lines grid pattern, but each line moving down would have a different color gradient until you achieve the rainbow effect, like Planoly below:
Brands and influencers should avoid this layout because while the overall effect can be pretty, it's inconsistent. Furthermore, it likely won't align with your brand color palette (unless your brand is related to LGBTQ+ pride or activism) and it can be difficult to execute.
The puzzle layout
The final layout to avoid is the puzzle grid (or puzzle feed). At first glance, it might seem like the perfect Instagram solution for social media marketers—having the whole grid as one giant canvas of a larger image (say, a product launch or campaign) sounds great! However, problems with this layout soon emerge.
Check out this example from Unbounce:
Unbounce has used the puzzle layout to promote its benchmark report. Great in theory, but once you publish it, the puzzle gets broken up when you create new posts. Not only that, but each post has very little value—imagine seeing just a plain blue square on your feed. Not a great impression.
While the puzzle grid can seem impressive at first, it's both difficult to get right, and the effect is only temporary. So do yourself a favor and avoid it!
Start marketing your brand on Instagram today
Deciding to adopt a theme or layout for your Instagram marketing strategy is one of the first critical steps towards growing your brand or influence on the platform, but why stop there?
You can build an entire Instagram sales funnel where your grid serves as top-funnel content and individual posts and Instagram Stories steer potential customers, and followers further down the funnel.
With the help of Instagram Automation by ManyChat, you can take your IG marketing to the next level.
Grow your Instagram following and make sales with Instagram Automation by ManyChat. Sign up free today.
O conteúdo deste blog foi preparado de forma independente e destina-se apenas a fins informativos. As opiniões expressas são de responsabilidade do autor e não refletem necessariamente a posição do ManyChat ou de qualquer outra parte. Os resultados individuais podem variar.