How to Generate Leads for Your Business: 10 Fool Proof Ways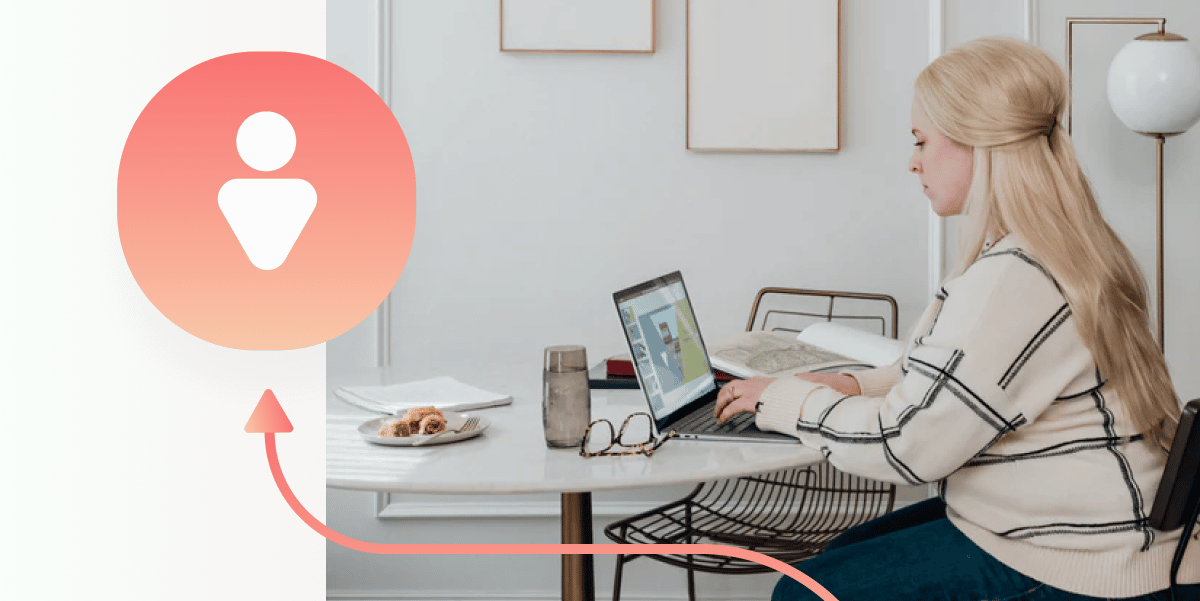 Acquiring new customers online can be both a daunting and expensive task.
eCommerce brands have typically relied on paid search and traditional Facebook ads to target and engage consumers. But as eCommerce space begins to grow — bringing total sales to $4.206 trillion in 2020 — the cost to get quality leads for your business continues to rise.
So, how do you go about generating leads at a good price? Use one or all of the following tactics to generate leads for your eCommerce business.
10 best ways to generate leads for your business
1. Launch an SMS campaign
Don't underestimate the power of SMS. it's now one of the most uncomplicated ways to connect with customers.
Nine out of 10 consumers prefer texts to calls, and 44% prefer to receive promotion via text. But the real value lies in its open rates—93% of users open their texts within three minutes of receipt. It's instantaneous, low-cost and an easy way to capitalize on old-school communication building.
When Dunkin Donuts saw a drop in some of their stores, they started an SMS campaign that rewarded customers with discounts for every friend they shared the text with.
The result? 7,500 people opted into their customer loyalty program and they saw a quick 21% growth in their store traffic.
Starting an SMS campaign is simple with a Chat Marketing software. You can integrate it with your existing platforms without any hassle (think social media, website, mobile app, in-store signs, etc), schedule follow up messages to stay one step ahead, and reach a much wider range of customers.
2. Create a compelling lead magnet
A lead magnet's value is huge, with little cost on your end. Simply put, it's a piece of content or promotion that attracts the type of leads you want for your business, and a way for you to identify potential customers.
A lead magnet should generally be free—the point isn't to sell something but to qualify potential leads and grow your subscriber lists, whether it's email, Messenger, or SMS.
While most brands choose to give ebooks or whitepapers, don't be afraid to branch out and get creative. Here are a few ideas to help you get started:
Put on a live webinar talking about a particular topic
Offer a quiz to help people figure out more about themselves
Create a multiple-step tutorial on something your customers struggle with
Share content that can't be found on your website or blog or anyone else
Create super useful templates and printables that will save your customers time
Figure out the best value you can give your customers and give it to them for free.
Care/of, a vitamin and supplement brand, create excitement around their product with lead magnets. The language is crystal clear, has a solid CTA, and immediately offers value—they'll send vitamins and supplements specific to that customer, based on the scientific recommendation from the quiz results.
By offering a lead magnet, not only do you increase your value in the user's eyes (giving out free resources shows you're a knowledge source and you've got plenty more where that came from), but also you're growing your subscriber list.
With ManyChat, you can easily deliver lead magnets in your Messenger bot.
3. Publish newsletters to create long-lasting customer relationships
Now that you've qualified your leads, collected personal information, and offered value, it's time to grow your email database.
Despite what many businesses think, email marketing is still a powerful way to generate leads—particularly for eCommerce. It's cost-effective, easy to set up and when crafted with engaging content, is one of the easiest ways to grow your list of leads and build those crucial connections.
For customers who aren't ready to buy, a newsletter helps you stay in contact—you can notify them of sales and promotions, and share useful content about their interests.
If you want to take your newsletter to the next level, you can use ManyChat as your email marketing software.
When you combine email with your Messenger and SMS marketing efforts, you can build closer ties with potential shoppers. It also opens up new opportunities to promote sales and deals to an audience who is likely to act on them.
4. Release a time-sensitive offer
There are few treats in life more exciting than free stuff—except for free stuff that's only available right now.
You know that when something's about to run out, it suddenly gets more exciting. So, aim to create a sense of urgency around your deals, products to build a buzz around your brand.
Try using a countdown popup the next time you want to generate some noise for your product. Always keep messages for a time-sensitive offer short and brief. Chemical Boys' 'Beat The Clock' offer below is a great example of creating urgency and excitement in an interactive and fun way.
You can also run click-to-Messenger ads or sponsored messages that promote a limited time offer. 5 Napkin Burger, a small chain restaurant in NYC, included the phrase "limited time" to encourage people who receive the ad to take advantage of it.
The campaign, which ran from December 11, 2018 to January 31, 2019, helped the company drive new leads and sales for the restaurant, including:
477 in-store offer redemptions
20% increase in average sale amount
10X return on ad spend
2,500 new Messenger and email subscribers
17% redemption rate
Want to generate more leads for your business? Get ManyChat. It's free to get started.
5. Add Live Chat to your website
Not every shopper will be confident. Some may have questions about a product before buying it, but don't feel like sending an email or calling an agent. To lower the chances they'll leave your site, you can proactively reach out through Live Chat.
Live Chat is a tool that lets you instantly talk to shoppers through a chat window on your website through a Messenger bot. Since email responses can take up to 24 hours, Live Chat in Messenger lowers the time required and makes transactions faster and easier.
You can use ManyChat's Customer Chat Growth Tool to initiative real-time conversations with website visitors and generate leads. The chat bubble floats at the bottom-right corner of a user's screen, and shows a message to encourage the person to interact with the widget.
When someone clicks the chat bubble, you can enter a Live Chat to help answer questions or direct them to a specific flow. Other examples include:
Improve customer service by bringing any website conversation into Messenger.
Offer instant and automated answers based on keywords or pre-built sequences.
Subscribe visitors to a Messenger, email, or SMS newsletter.
Deliver lead magnets or provide useful content to browsers.
Surface new products and offer recommendations for curious shoppers.
Transferring visitors to Live Chat also triggers the Human Agent Message Tag. This tag gives you up to seven days to respond to Messenger subscribers. You could also download ManyChat's mobile app on iPhone or Android for more efficient and faster communication.
6. Place CTAs on your website strategically
You don't want your efforts trampled on just because your CTAs are unclear. Run a quick website audit and think about the visitor's journey through your site.
If necessary, make a few small design tweaks to make sure your CTA buttons are well-placed and communicate value. Get rid of any confusing or passive language and choose strong verbs and adjectives instead.
Let's look at how Lems Shoes has used their CTA buttons. You won't find any bland verbs or unclear copy on their website. Strong verbs like "Show now" rather than "Shop here" or "Get started" give shoppers a clear call to action. They've also placed the buttons strategically around the page, so there's no confusion about what a user should do next.
7. Build your brand identity by sharing engaging blog content
Building a blog isn't just for marketers. Regardless of what you're selling, you should always be striving to share useful information, inspire your customers, and make deeper connections.
Take Whole Foods, one of the world's most popular brands for organic produce. They don't just sell fresh food—they sell a lifestyle. The company's blog, Whole Story, speaks directly to customers with engaging content that relates to healthy living and organic foods.
Whole Foods uses its blog to build on strong brand identity while providing incredible value—all while promoting its products to website leads. 
8. Place exit-intent on your website
Unlike a newsletter pop up when a visitor enters your website, an exit-intent appears when a user is about to leave your site.
It works by using mouse tracking technology to monitor and sense when a user is about to click that dreaded X button. If a customer is browsing but hasn't found what they were looking for, or perhaps they gained tons of useful information but are not aware of similar content, here's the time to let them know with a final message.
An exit message can directly ask readers if they found what they were looking for. It can offer a freebie like an in-depth guide or ebook, or can even offer a discount. Think of an exit-intent as a friendly wave goodbye that's going to help you keep the conversation going.
To learn more about generating leads from your store, check out Every Growth Tool Explained.
9. Collect leads with a Messenger Ref URL
The Messenger Ref URL works for any online store who wants to generate leads. It's a simple URL you add anywhere: your YouTube videos, emails, a guest post on an industry publication, a Facebook Group, etc. All you have to do is drop the link any channel you want to bring in traffic from.
For each place you use a Ref URL, you can create a different flow in your Messenger bot to nurture the lead.
For example, if someone enters your bot from a YouTube video, start with a simple "Hey :Full Name:! Thanks for subscribing to our Messenger channel for future updates. I'm even happier to see you here than I was when you joined our YouTube Channel!"
Marketers will use the Ref URL to have one-to-one conversations with leads from a range of marketing channels. It's an easy way to combine your marketing system — from paid to SMS to YouTube and more — and grow your Messenger subscriber list so you can drive more sales for your business.
10. Get leads from Facebook Comments
Did you know you can generate leads from a Facebook comment? With ManyChat's Facebook Comment Growth Tool, you can send people who respond to a post into a Messenger bot flow. You can set the tool up so that every person who comments enters your bot, or when typing in a certain keyword.
The goal is to get them to respond to your first message. If they do, they'll be added to your Messenger subscriber list. You can then open up a Live Chat conversation or enter them into an automated flow for further lead nurturing.
Generating real leads for your eCommerce business
Whether you're a small brand or you're celebrating your 20th birthday, lead generation should always be a long-term and continuous thought.
With the right strategies in place, you can start attracting more leads and turn them into customers—without the endless stages of a sales funnel. As the old adage goes, 'Traffic is vanity, conversion is sanity"—by implementing these strategies, you can say goodbye to vanity metrics and achieve real growth and conversion to boost your brand's sales and reputation.
Generate more leads for your business today with ManyChat. It's free to get started.
O conteúdo deste blog foi preparado de forma independente e destina-se apenas a fins informativos. As opiniões expressas são de responsabilidade do autor e não refletem necessariamente a posição do ManyChat ou de qualquer outra parte. Os resultados individuais podem variar.