How to Build a Sales Funnel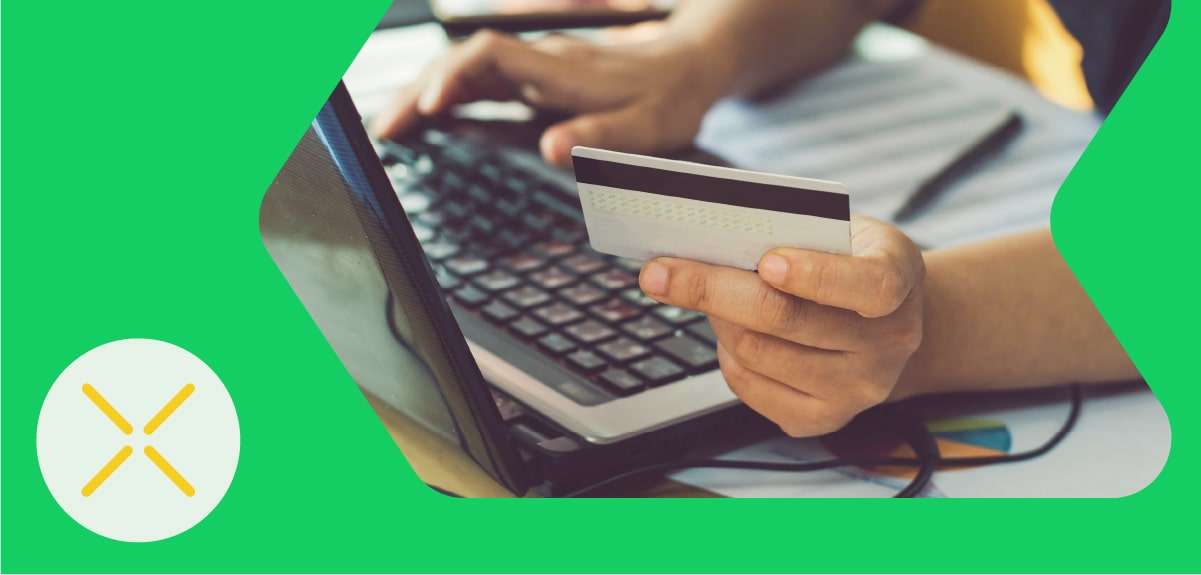 If there were ever a time for online store owners and marketers to learn how to build a sales funnel, it's now.
By the end of 2020, total eCommerce sales are expected to reach $4.2 billion and make up 16% of global retail sales. And those numbers are only going up as we continue through the decade.
Considering that only 3.3% of website visitors will end up buying something on your site, it'll be difficult to drive revenue and grow your business without building a sales funnel. An effective marketing sales funnel will help you attract and win over your ideal customers, and build closer ties with them over time.
But where do you start?
Retain, attract, and create a sales funnel that sells repeatedly while creating relationships with your customers, with this five-step sales funnel.
Why create a sales funnel with Chat Marketing?
Taking an 'always on' approach is the key to nailing this online sales funnel. From the moment a website visitor contacts you, you are actively managing the relationship, responding to them when they need you across all devices and social channels.
Chat Marketing is a great way to get traffic to your website. It helps you target and nurture people where they're present, active, and engaged on their phones through social media, Messenger, email, and SMS. Just look at these stats:
You can structure the sales funnel stages similar to the traditional way: discovery, interest, decision, and action. The difference is that the pathway is a cycle. After a customer takes on action, you should aim to bring them back to discovery or interest. Plus, you have a renewed focus on customer engagement, loyalty, and retention.
How to build a sales funnel step by step
Stage 1: Discovery
The discovery stage typically correlates with your top of funnel digital marketing activities, or TOFU. Top of funnel refers to creating awareness for a new product or in a new market. It's where potential customers find your brand and believe you're a good fit for them. The goal is expanding audience reach and encouraging people to engage and interact with your brand.
Your messaging here should focus on being helpful. Most people in this stage won't be ready to but, instead, they are doing research and will remember you as a source when making a decision. Some activities you can do to drive the discovery stage are:
Run click-to-Messenger ads
Facebook ads are a great way to surface a new product or service for your business — they are even more effective when run through Messenger.
This is when you should be asking, what is a conversion rate and how do I increase mine? To increase conversion rates for your paid ads, you can run click-to-Messenger ads through Facebook or Instagram. The difference is that when someone clicks your ad, they are sent to a Messenger conversation rather than a landing page.
Once in Messenger, you can communicate with people one on one. This gives you the opportunity to answer questions, deliver a lead magnet, or direct them to your website.
Many brands use click-to-Messenger ads to reach their target audience with witty, crafty messages that drive interest, like Nerdify.
Right off the bat Nerdify sets expectations: if you click this Facebook ad, we'll help you right away. All people need to do is click Send Message and they'll get their problems solved, fast. This is a great example of how to introduce people to your brand and earn their trust.
Launch a giveaway
Everybody loves a freebie. In fact, brands can gain an average of 17,500 fans through organizing these marketing campaigns on their profile page, according to HubSpot.
Giveaways work like this: you create a post on Facebook and ask people to complete an action — like tagging their friends or sharing the post — to win the contest. They spread the word about your contest on social media and you get more exposure for your brand.
Legion Beats, for example, runs a yearly Black Friday giveaway to get his brand in front of more potential customers. The company offers a consolation prize so that everyone wins something, no matter what.
The campaign reached over 301,790 people, and filled Legion Beats sales pipeline with new and credit-card ready leads. In fact, it ended up bringing in over $200,000 during launch week, and an additional $60,000 post-campaign from participants who bought discount offers and membership sales.
In ManyChat, you can set up viral giveaway campaigns that use Messenger, SMS, and email to connect with customers. To learn more about how to create a giveaway, we recommend reading How Legion Beats Viral Campaign Generated Over $260K with ManyChat.
Stage 2: Interest
Once potential customers reach the "interest" stage, they are usually researching options. It's in this stage of the marketing sales funnel they start to become interested in your company or the problem you can solve. However, this doesn't mean they have an interest in buying, you'll have to do some convincing.
Use content marketing
Content marketing is useful throughout every one of the sales funnel stages. For example, 72% of marketers claim content marketing increases engagement and qualified leads, plus, a 60% return customer rate according to one case study.
The more valuable content you publish on your blog, the more trustworthy you become to a website visitor, a potential customer, and even loyal customers who support your brand. Content can include YouTube videos, podcasts, tweets, infographics — it's not limited to a blog. The goal is to get potential customers onto your Messenger or email list to open up different ways to communicate with them over time.
Promote a 7-day SMS campaign
A great step to move people through your conversion funnel is to run a 7-day SMS challenge. The goal of an SMS challenge is to help your target audience solve a problem in seven (or three or five) days. Each day you send a text, each day they have to complete a task.
When you use SMS to run a challenge, you refresh the 24-hour Messenger window so you can get feedback on your content, build closer ties with your subscribers, and possibly sprinkle in a promotion.
Because you can build multi-channel flows inside ManyChat, you can easily set up and run an SMS challenge all from one place. Make sure the challenge is closely related to your core offering. For example, if you sell a skin care product or service, you could run a hydration to remove wrinkles and blotches.
Set keyword triggers
Customers in this stage may have questions for you or your sales team. One way to help them get answers fast is through keyword triggers. In ManyChat, you can set a Messenger bot to respond to certain words or phrases. So that when someone asks a question, they are sent to a conversion that can guide them towards a piece of content, product, or even live chat support.
If you want to learn more about keyword triggers, check out this short tutorial.
Stage 3: Decision
The third stage in your online sales funnel is the "decision" stage. In this stage, a potential customer has started the decision-making process and is ready to buy. It's in this stage you want to focus on social proof, providing value, and personalizing the experience.
Showcase social proof
Customers trust peer reviews and testimonials when buying online. In fact, 41% of people read online reviews most of the time before purchasing a product.
Brands who showcase reviews on their websites create a valuable experience for potential customers. They can get a feel for your products, see if they are the best fit, and feel confident in their decision to buy your products.
To generate reviews, you can send a follow-up message to recent customers asking for feedback. Since you'll be outside the 24-hour messaging window, you can start by sending an email.
When clicked, a customer will be sent to Messenger to fill out the rating.
If they respond with a four or five star rating, you can prompt them to leave a review on your website, then after send a special offer for their help.
Sponsored messages
Sometimes customers might not be entirely convinced to buy your product or service. They may stop responding to your messages and go cold on your list. They may also need a special offer to help click buy. That's where sponsored messages come in.
For example, Blenders Eyewear wanted to sell sunglasses more cost-efficiently by retargeting a previously engaged audience using sponsored messages. They sent these messages to people who looked on the e-commerce site, abandoned their cart. They ran two separate messages with "Learn More" and "Shop Now" call-to-action buttons and an image of cool sunglasses with the company brand.
The ads delivered in Messenger ran for 48 hours and produced the following results:
7.5X lower cost per action.
7.5X increase in return on ad spend.
10.6X higher click-through rate.
40% increase in sales.
Stage 4: Action
The action stage is the fourth stage of the funnel. Here a customer has made the decision to buy something. They just need a little extra push to action. The goal in this stage is to create a frictionless buying experience to encourage the purchase.
Accept payments inside Messenger
Now, all a customer has to do to purchase is enter their credit card information into Messenger. It also keeps everything in the chat window so you can answer any last minute questions or concerns. Companies can benefit from this in a few different ways:
Since Messenger payments are considered in-app payments, customers don't have to leave Messenger to buy.
A more streamlined checkout process = higher conversion rates.
People trust the Facebook Messenger app, so concerns of credit or debit card security are less.
Sell products directly inside your automated Messenger sequences. You can turn your Messenger bot into your company's best 24/7 salesperson.
Since everything happens in Messenger, there's no need to set up third-party or cross-domain tracking. Implementation is simple & easy.
ManyChat currently integrates with PayPal and Stripe to collect payments.
Check out the video below for more information.
Stage 5: Retention
Retention is the most important part of the customer journey. Once customers buy from you, it's more likely they will buy again. You should aim to keep them in your ecosystem in the following ways.
Start a loyalty campaign
Inviting customers to subscribe to your loyalty campaign in return for special offers helps you increase satisfaction and encourage more sales. Take a look at Sephora's Beauty Insider campaign:
With this loyalty program, customers gain a physical or digital loyalty card. By spending more money, they can move up to White or Gold membership and get better rewards, including discounts, beauty classes, seasonal coupons, and exclusive curated sets. With a wide range of rewards to choose from, loyal customers get what they really want, increasing the satisfaction they get from the program.
Offer Ongoing Live Chat Support
Customers and prospects will get a much more gratifying brand experience if you provide Live Chat support. It enables you to deliver fast customer service, demonstrating how you're prioritizing your customers' needs. They can get answers to a product or post-payment questions, or give feedback on their experience. With ManyChat, you can execute Live Chat through Messenger, SMS or your website.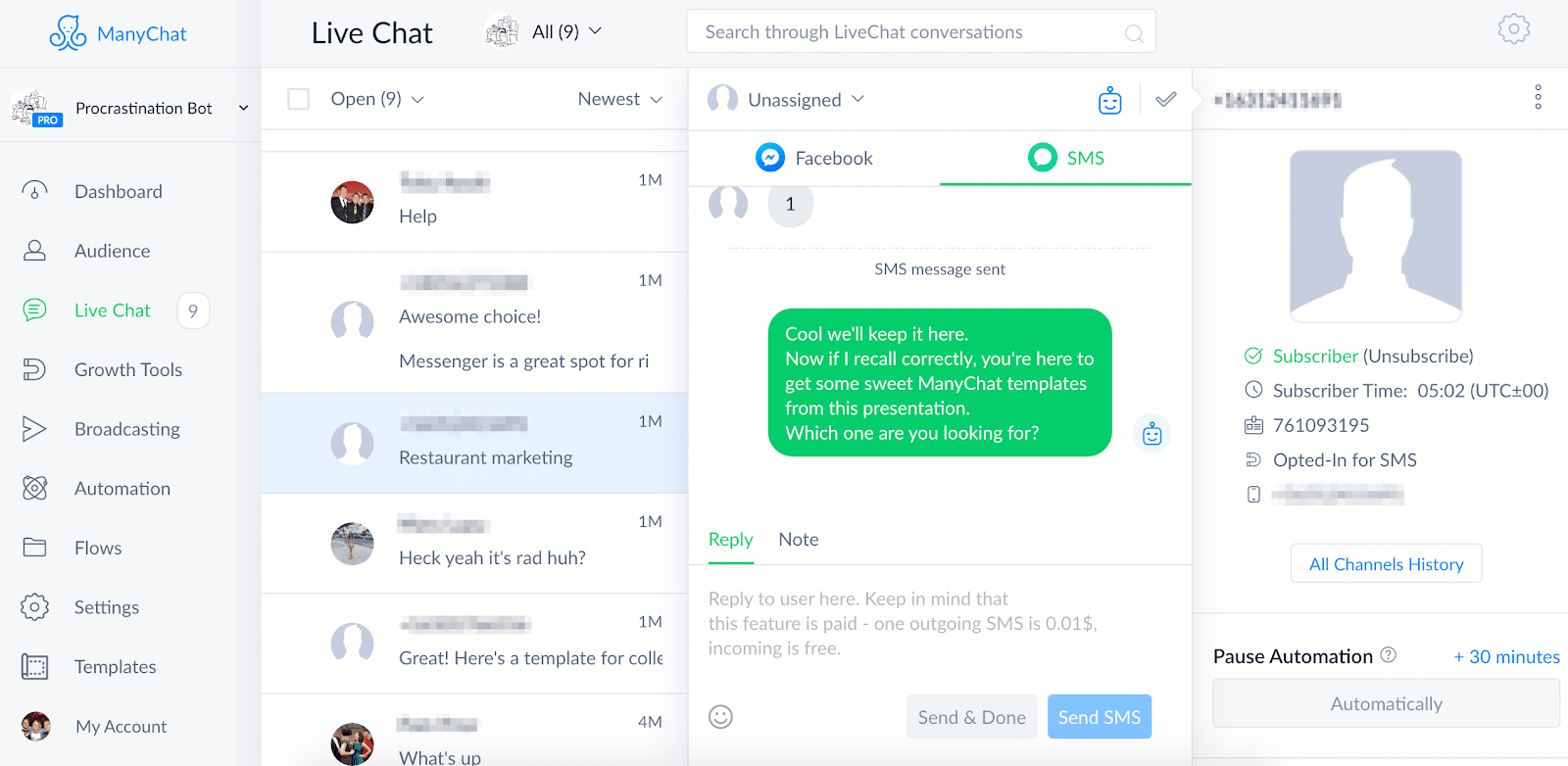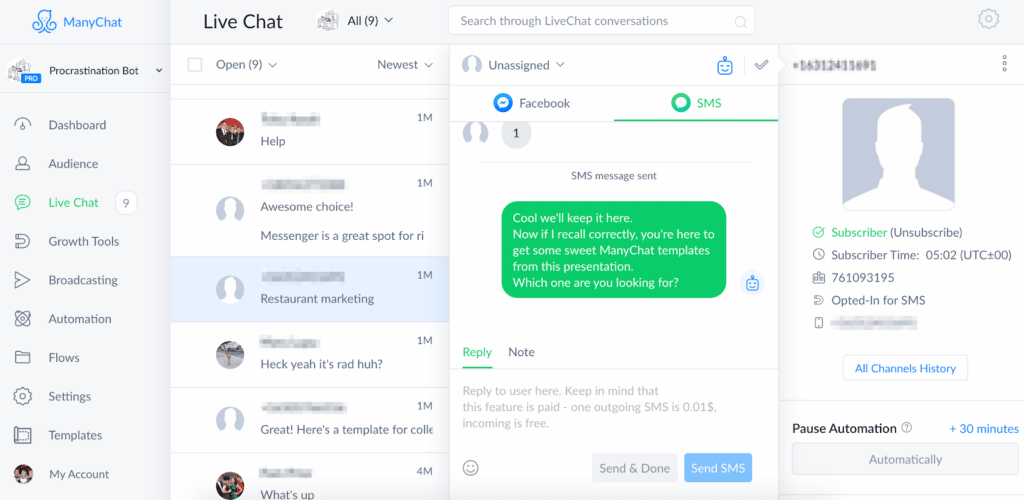 Create a post-purchase follow-up sequence
At this point you've done all the hard work. You ran click-to-Messenger ads, built your Messenger and email list, sent out sponsored messages — and finally, your lead generation efforts drove a paying customer. But what now?
After purchase, you want to continue communication with new customers. Customers appreciate follow-up messages about order details such as fulfillment and shipping updates, feedback recommendations. You have a ton of opportunities to engage with recent customers during this period using digital marketing automation.
Learn more about post-purchase: How to Create A Powerful Post-Purchase Follow-Up Sequence
Build the best sales process for your business
The right sales process includes creating high-quality leads, converting them to customers, and keeping them coming back for more. Armed with the information above, you'll be able to make your customers feel valued no matter their position in the buyer's journey, increasing loyalty and supercharging growth for your business.
Want to build a more effective sales funnel for your sales and marketing? Do it with ManyChat. It's free to get started.
O conteúdo deste blog foi preparado de forma independente e destina-se apenas a fins informativos. As opiniões expressas são de responsabilidade do autor e não refletem necessariamente a posição do ManyChat ou de qualquer outra parte. Os resultados individuais podem variar.