How to Navigate The New Facebook Policy Changes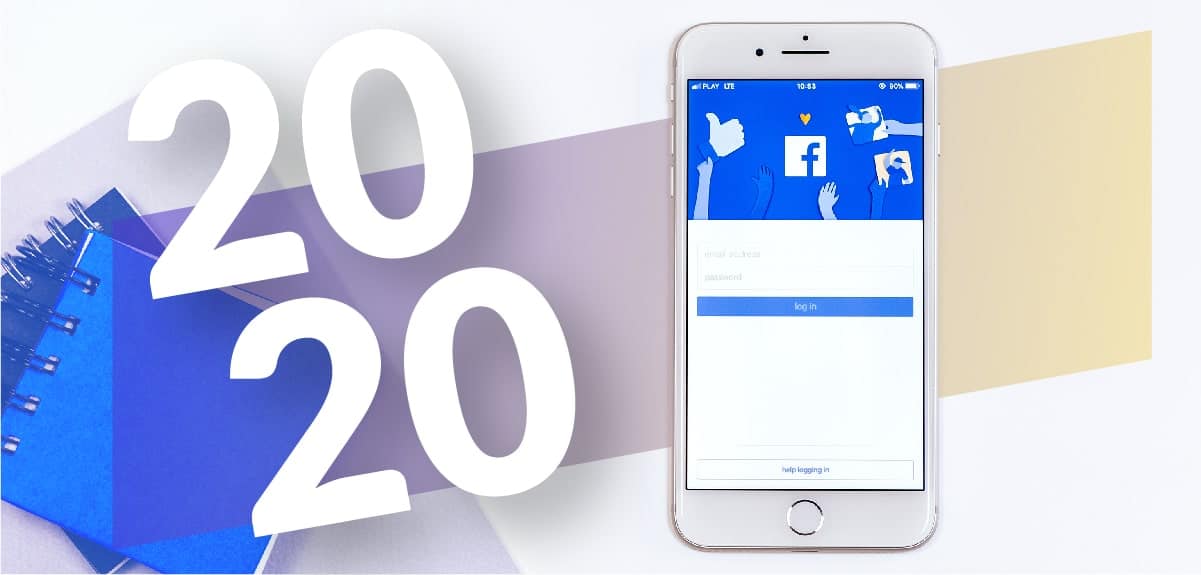 The big changes to Facebook's New Messenger Policy are around the corner. By March 4th, marketers who want to continue using Messenger Marketing must be up-to-date on how to run their ManyChat bot.

Regardless of whether or not you're tuning in now or need a refresher on the Facebook changes, here are six articles that will help you cruise through the new policy and maximize your marketing campaigns with ManyChat.
1. Facebook Messenger Changes and The Future of Chat Marketing
Whether you're a marketing agency or freelance Chat Marketer, you should stay up to date on the latest changes to the Messenger platform. The March 4th, 2020, changes may impact your current strategy and how you use a ManyChat bot.

For example, no more Subscription Messaging and fewer Message Tags could mean you need to go in and adjust certain flows.

A few examples of the changes discussed in this article are:
The 24+1 rule will no longer be in effect. "+1" is going away and leaving you with a 24-hour standard messaging window.
Subscription Messaging is only available for Facebook-approved News Outlines
The 17 supported Message Tags will be condensed to four.
If you want to learn more about how ManyChat is evolving with the new updates, we recommend you read Facebook Messenger Changes and The Future of Chat Marketing.
2. How to Do Messenger Marketing After March 4th, 2020
From why the changes are taking place and preparing your flows to Message Tag use cases and how to use ManyChat's SMS and email features, we walk you step-by-step through the changes so you can continue crushing it at Messenger Marketing.

Here are a few ways you can prepare for the March 4th, 2020, changes:
Apply relevant Message Tags to messages sent outside the 24-hour messaging window.
Prepare your existing flows by adding SMS and email steps. This will help you bring subscribers back into Messenger and restart the engagement window.
Collect phone numbers, email addresses, and consent from people inside Messenger.
Use Sponsored Messages to send promotional content including, but not limited to, discounts, coupons, deals, and offers.
Send multi-channel broadcasts to get the best reach while reducing costs.
The following guide covers everything you need to maximize your ManyChat bot after March 4th, 2020. Don't wait until then to catch up:
3. The Brief Guide to Facebook Sponsored Messages
After March 4th, 2020, Sponsored Messages will play an important role in connecting with customers. These paid messages let you send relevant offers, promotions, or updates directly to the people you are already talking to in Messenger.

With no more promotional +1, you can use Sponsored Messages to drive more sales and re engage with customers by encouraging them to click back into your Messenger bot.

The Brief Guide to Facebook Sponsored Messages covers:
What are Facebook Sponsored Messages?
When to use Facebook Sponsored Messages and compliance.
How to send Facebook Sponsored Messages using ManyChat.
Tips for using Sponsored Messages.
Facebook Sponsored Message success stories.
If you want to become a pro at sending sponsored messages, check out the guide here.
4. Facebook Message Tags: A Short and Sweet Guide
Message tags are important because they let you send one-to-one updates to subscribers outside the 24-hour messaging window. You can't use them to send promotional content, but they are useful for keeping subscribers up-to-date on event reminders, accounts, and other personally relevant things.

A standard routine for building flows is tagging messages with one of the 17 supported Message Tags. One big change taking place on March 4th is Facebook condensing supported tags into just four:

Confirmed event reminder.
Post purchase update.
Account update.
Human agent.
To learn more about how to use Message Tags in your ManyChat bot, we recommend reading the Short and Sweet Guide to Facebook Message Tags.
5. No +1, No Problem
Once the +1 promotional is over, you'll have to find new ways to get your message across to subscribers. One of those ways is going multichannel. No +1, No Problem covers tips on:
How to use email to bring people back into your bot.
How to send compliant and engaging text messages to subscribers.
Using Custom Audiences to target only already-engaged prospects.
How to cycle customers from Messenger bot to website and back to open up the 24-hour messaging window.
If you want to evolve as a marketer, check out No +1, No Problem on the ManyChat blog.
One-Time Notifications: Beyond tags, you'll be able to send a single message to users who explicitly opt in to receive it. The one-time notification (OTN) will allow you to send messages beyond 24 hours for use cases that don't fall into the definition of the four Message Tags. ManyChat recently introduced a new OTN Request block option inside of Messenger Steps to let you request an OTN from subscribers.
6. How to Share Content Without Subscription Messaging
Subscription Messaging is going away for basically everyone in the next update. The only accounts that will be able to send these messages will be Facebook-approved News Outlets.

For many marketers, sharing helpful and relevant content is the backbone of their campaign's success. For those of you still using subscription messaging, you'll have to find new and efficient ways to proactively share content with your audience. We put together a quick guide to sharing content after the update that covers:
Building a multi-channel strategy for content distribution.
The importance of customer segmentation.
How to max out the standard messaging window.
How to use paid messages to share content.
To learn more, read How to Share Content Without Subscription Messaging.
Want to join the discussion around Facebook's Messenger changes? Head over to the ManyChat Facebook Community to share your thoughts and ideas for after March 4th.
The contents of this blog were independently prepared and are for informational purposes only. The opinions expressed are those of the author and do not necessarily reflect the views of ManyChat or any other party. Individual results may vary.