7 Easy Ways to Get SMS Opt-Ins For Your Text Marketing List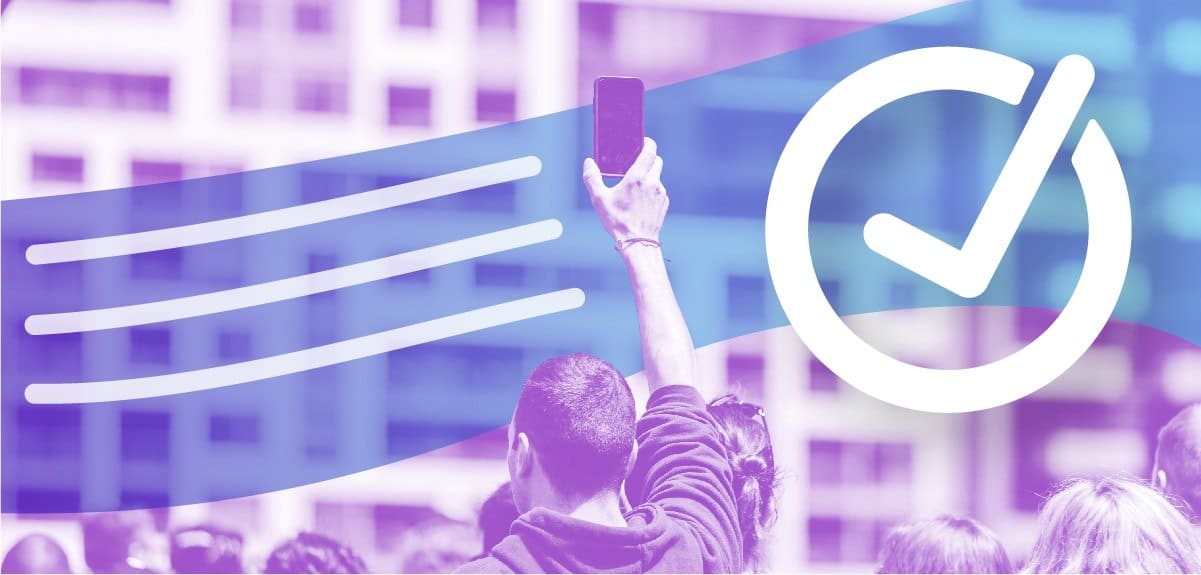 Say goodbye to boring marketing strategies. The key to a successful Chat Marketing strategy: Text message marketing.

Of all the ways to connect with your audience, why text? Nearly 90% of texts are opened in three minutes. 45% of receivers click-through, and conversion rates are considerably higher than other marketing channels.

Sending useful and promotional texts and marketing messages that appeal to your target audience, and get them back in your bot, is exactly what can help your customers take action, like making a purchase, leaving a review, or signing up for a demo. 

But before you can send high-performing SMS messages, you need to get a customer's phone number and consent to receive texts. If you're a marketer considering SMS, then you're ahead of the ext marketing game. The struggle with text messaging? How can you get opt-ins from your customers? 

Whether it's a post-purchase follow-up or an existing flow, try one — or all eight — of these strategies to get Facebook Messenger Subscribers to opt-in for your SMS list.
7 ways to get SMS opt-in for your subscriber list
1. Add opt-in messages to existing flows
Getting new SMS subscribers using text messaging doesn't have to be difficult. Yes, March 4th changes are coming, which is why we are encouraging you to get opt-ins before. One of the easiest ways to grow your SMS list is simply adding an opt-in option to an existing flow. 

Your existing flows can capture already-engaged people and help you get SMS subscribers that'll actually click when you send a message. It'll also give you a continuous way to communicate with people and drive them back into your chatbot to close the deal.

To do this, include a consent request at the start of any sequences you have running. Or, use it as a substitute for any steps where a user says, "Yes, send me content or deals."
A consent message to potential customers for SMS opt-in can be as simple as:

«Hey [name], We're really excited to send you [content, deals, pictures of my dog in silly costumes].

Facebook Messenger only lets us reach out to you for 24 hours after you chat with us, so we'll need your Phone number to keep you up to date.

Please enter it here to keep receiving [content] in the future.»

This section of your flow might look like the flow below:
When configuring the "User-Input" message block, make sure that you set the "reply type" to "Phone" and switch on the "save to system field" toggle. You will also want to set up an "action on successful input" to record the SMS opt-in.
To get started quickly, grab our generic SMS consent template flow for free here. Save this template to your page, then customize the language, similar to the SMS opt-in examples above, to fit your business.
2. Offer an incentive with your message
After adjusting your new sequences and adding an opt-in message to them, you should think of a way to capture people who say, "No," or ignore your message. That approach should include a motive or good reason for someone to give you their phone number.
Consider what you can offer that'll solve the user's problem. Check out the following ideas:
A discount or coupon.
A piece of gated content.
Prize entry (sweepstakes laws may apply).
A free appetizer.
As you can see, your incentive will change depending on your industry. What's more important is that you are clear and direct to your audience with every marketing message. Let them know what they will receive in a text message. This will better the chances that they subscribe, take action, and stick around for further communication after receiving a marketing message. 
Your flow might look like the one below:
For more on offering an incentive when sending SMS, see how one food cart boosted revenue by 30% using text message marketing.
3. Get opt-ins from previously collected phone numbers
You may already have phone numbers that live in a Custom User Field for your SMS marketing campaign. But to send a message to them, they need to give you permission for text communication. Now's a great time to export them to a System Field and broadcast an SMS opt-in flow to that audience. 

If you're not sure exactly how to export the data involving SMS opt-in, look at this ManyChat support article. 

By doing this, you can skip asking for phone numbers and send a Messenger conversation asking for permission. All they have to do is tap to opt-in! The flow might look like the one below:
Boost sales and drive engagement with ManyChat SMS. You can connect with customers in a more meaningful way, build lists, and drive sales faster and easier than ever before. Get started with a Pro bot today.
4. Capture phone numbers from website visitors
You shouldn't limit collecting phone numbers to your chat channels. If you see a good amount of website traffic, make use of an Overlay Widget growth tool or Live Chat to get website visitors' phone numbers.
An example of this workflow could look something like this:
Embed overlay widget on your website.
User clicks into your bot and enters the flow.
Your bot collects users' phone number.
Get consent.
You can add different overlay widgets to any page on your site to encourage SMS opt-ins. For example, you can add a Slide-in widget on your online checkout page with a discount off their order. Or a Bar widget on your homepage with a lead magnet. Experiment with the different ManyChat widget features and discover which bring value to your business.

Since your website visitors may be less invested in your brand, you may want to use a flow with an incentive attached to get better opt-in rates. An example might look like the flow below:
5. Add a text option to your email newsletter
Is your email newsletter a big part of your marketing strategy? Make sure you add a text call to action (CTA) asking people to join in your SMS marketing campaign. You can add a Messenger Ref URL email CTA's where people can enter an opt-in flow. 
6. Use paid messages
Paid messages make it easy for potential customers to connect with your business and exchange information during a marketing campaign. When someone clicks your ad, you can collect contact details like phone number and email address in your flow. You can automatically receive leads into your ManyChat account and follow up with them via text or email. 
Two types of paid messages you can use are:
Sponsored Messages: These ads are for your current subscribers past the +1 rule. You can broadcast to anyone on your list who's interacted with your Messenger bot within the past year with a marketing message. See the Complete Guide to Sponsored Messages for more details. 
Click-to-Messenger ads (CTM): Running Facebook ads that click to Messenger can help you collect SMS opt-ins at scale. You can leverage Facebook targeting to find relevant customers and those who are out-of-reach for a Sponsored Message. Connect these Facebook campaigns to a ManyChat flow by going to Growth Tools → Ads, or using a JSON Growth tool inside of Facebook ads manager.
7. Create a QR code
One method many marketers aren't using to grab numbers, but should, are QR codes. You can use them to send customers to a specific opt-in flow in your Messenger bot. In this case, it can be a flow that uses SMS and email steps to achieve conversion.

QR codes are a great way for many businesses including cafes, restaurants, clubs, outdoor advertisers, and event marketers to connect with leads. They are affordable, easy to create and track, and help you stand out from the crowd in a marketing campaign while collecting that phone number. 

Building a QR code Growth Tool with ManyChat couldn't be easier. Just select the "QR Code" Growth Tool in Flow builder, activate it, and then download the PNG. From there you can print it and put it anywhere!

Start getting SMS opt-in with ManyChat
People are busier than ever, and increasingly more of them are communicating with businesses via text and chat apps, which is reflected in the SMS opt-in examples. So much that 9 out of 10 consumers want to message, which probably makes SMS a great fit for your business. 

These eight strategies are not only tips to get legal SMS opt-in, but also an opportunity to stand out from the crowd and set your business up for success.

Want to boost sales and drive engagement with SMS? With ManyChat, you can connect with customers in a more meaningful way, build lists, and drive sales faster and easier than ever before. Get started with a Pro bot today.
Los contenidos de este blog han sido elaborados de forma independiente y sólo tienen fines informativos. Las opiniones expresadas son las del autor y no reflejan necesariamente los puntos de vista de ManyChat o de cualquier otra parte. Los resultados individuales pueden variar.