Constant Contact Vs. Mailchimp: Which is Best for You?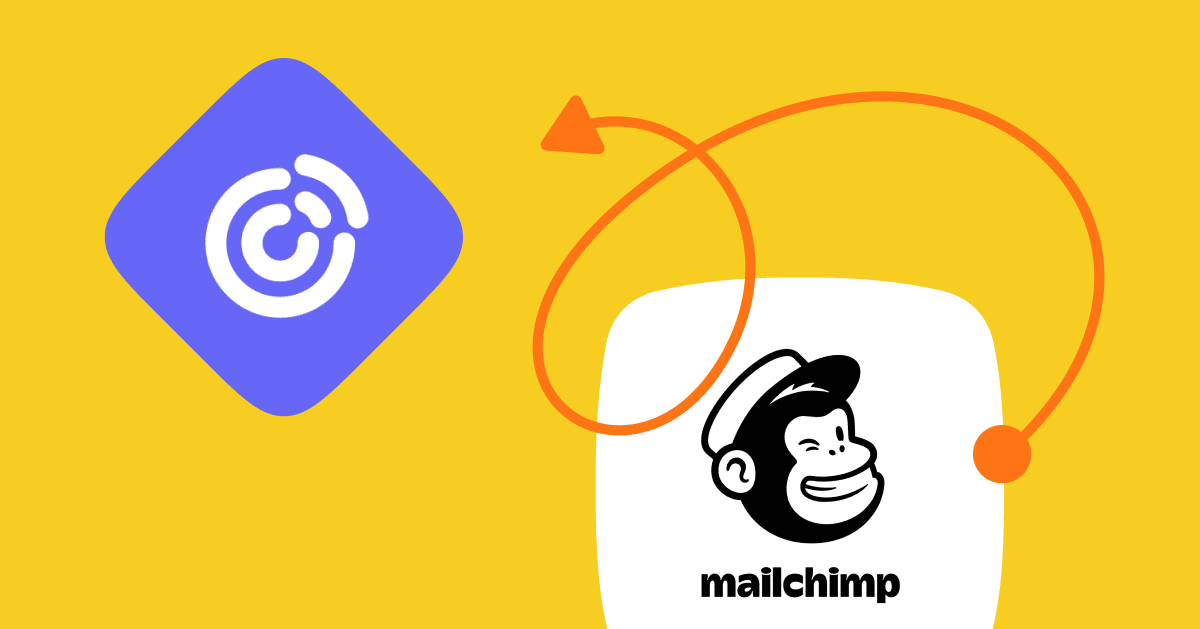 It may come as a surprise, but Mailchimp isn't the only software in town for email marketing. Capterra shows there are over 500 different email marketing platforms available.
Wow.
Outside of Mailchimp, one name that'll likely pop up during your search for a platform is Constant Contact. It's another big player in the email industry that just might give Mailchimp a run for its money.
If you're trying to choose which one is worthy of your budget, here's our breakdown of Constant Constant vs. Mailchimp to help you make an informed decision. Will the marketing juggernaut best its worthy opponent in this ongoing battle of the behemoths? Read on to find out.
Constant Contact vs. Mailchimp: A summary
Ding ding! In one corner, we have marketing software Constant Contact. In the other, full-service marketing platform, Mailchimp. Both are tough. Both are powerful. Let's see who will come out on top.
Constant Contact
Constant Contact started by creating an email marketing software designed to help small businesses compete against the giants. It now also offers websites and online stores, but email marketing is still its core product.
Here are some key benefits of Constant Contact:
Uses a drag-n-drop builder for easy email creation and editing
Allows for automated email marketing campaigns
Can easily integrate with e-commerce platforms like Shopify and BigCommerce
Offers social media marketing support, thanks to its scheduling, sharing, and monitoring capabilities
Provides real-time tracking for emails and ads
Includes robust contact management features
Offers 24/7 customer support
Mailchimp
Mailchimp is also US-based but remains 100% founder-owned; in comparison, the Endurance Group acquired Constant Contact in 2016. This popular email marketing service is known for its generous plans catering to small and medium-sized businesses, and also offers a suite of analytics features and technology tools to grow your email marketing program.
Mailchimp offers an "all-in-one" marketing platform for small businesses. Here are some of their most popular features:
Simple and affordable pricing options
Pre-designed marketing automations to help eliminate manual tasks
A massive volume of customizable templates to start marketing right away
Customized sign-up forms you can integrate into your website and social media
Advanced segmentation and targeting options
Insightful reporting and analytics, thanks to a Google Analytics integration
What's the primary difference between Constant Contact and Mailchimp?
Mailchimp offers more advanced features such as better automations, reporting, templates, and a free plan for sending up to 10,000 emails to up to 2,000 contacts each month. Constant Contact doesn't have a forever-free version, but you can trial it for 60 days.
Let's look at a few different areas in which these two email marketing platform giants compete.
Constant Contact and Mailchimp comparison
If you're still debating between the two (it's hard to choose!), read on for a thorough explanation.
Round 1: Ease of use
Constant Contact makes it easy for you to create and edit email using a drag-and-drop email editor and content blocks. You can choose from over one hundred responsive email templates and a big image library to spruce up your emails. Each time you add new images, text, or buttons, the columns in your email adjust automatically, helping you build a professional-looking, unique email in minutes. Score one for Constant Contact!
Mailchimp's editor feels faster and more modern than Constant Contact's, even when navigating through its more advanced features like building customer journeys and surveying contacts. The navigation also makes it easy to jump from emails to landing pages and social media ads in minutes. Its built-in photo editor, Content Studio, helps you can get the most out of every image.

Both Constant Contact and Mailchimp make it easy to A/B test headlines and create, execute, and analyze campaigns. They both provide templates to get your campaigns up and running fast.
Round One winner: It's a draw. Both platforms are powerful and intuitive, with virtually no learning curve.
Round 2: Contact management
Both offer great ways to build and import your list. With either product, you can add contacts manually, upload a .csv file, or even bring in contacts from integrations with tools like Salesforce or Excel. Each platform offers options to grow your contact lists through website builders, social media advertising, and other marketing channels.

Though they rank relatively evenly for this feature, Mailchimp has taken list management a step further with their marketing CRM. Here you can manage contacts, send campaigns, and use advanced tools to better use your data.
Round Two winner: Mailchimp.
Round 3: Automation
Marketing automation is a smart way to take several tasks off your plate while maintaining customer engagement. But which company can ensure your automated messages feel unique and relevant?
Constant Contact offers a few automated email options, including welcome series, birthday, and re-engagement. You can also set up an email series of up to 15 targeted emails with an upgraded plan. Both Constant Contact and Mailchimp only offer automated email series for paid plans.
Mailchimp provides more complex options, with multiple starting points and pre-built journeys containing triggers and timelines you can customize and use for your business. You can build out virtually anything, from personalized transactional emails to retargeting ads—even old school postcards!
Round Three winner: Mailchimp.
Round 4: Deliverability rate
When it comes to deliverability, Mailchimp squeaks by with a 2-point lead. A study from EmailToolTester scored Mailchimp's email deliverability at 91%, compared to Constant Constant's 89%. But almost 90% is still a high score compared to those of other leading platforms such as ActiveCampaign (at 73%) and Sendinblue (76%).
Round Four winner: Mailchimp. Constant Contact is on the ropes, but there are still several rounds to go. Stay tuned.
Round 5: Reporting
Analyzing data from your email marketing enables you to make credible decisions about your marketing. Both Constant Constant and Mailchimp offer robust reporting options that present critical data—like open rate, click-through rate, revenue, subscriber list growth, etc.—in one place. This information will help you identify what's working and make better decisions about your marketing budget.

Mailchimp ekes out an edge here for its in-depth reporting tools. You can access a click map to see location data at a glance, plus information on industry averages right inside the tool. You also get a real-time view so you can optimize future send times.
Round Five winner: Mailchimp—by a hair.
Round 6: Customer support
Both provide a useful knowledge base chock full of guides and how-to articles, plus chat support. Constant Contact also offers live and recorded webinars, along with an online community. Mailchimp offers email support; Constant Contact doesn't.

Constant Contact gives you more support options like phone support—something you can't access with Mailchimp unless you pay for their $299+ per month Premium plan.
Round Six winner: Draw. It depends on what type of support you value more.
Round 7: Integrations
Email marketing software is best used as a part of a larger marketing stack. To get the best results, you want to be able to integrate it with your CRM, e-commerce software, and more. Both platforms offer a number of popular integrations for tools like Shopify, Eventbrite, WordPress, and Salesforce.
There are currently 500+ apps and integrations for Constant Contact that are accessible through their app store.
Mailchimp offers over 250 integrations to make your marketing easier.
Before you invest, check if your chosen tool has an integration for the software you already use. Prioritize that option, unless you're willing to switch up your whole stack.
Round Seven winner: Draw. Both have excellent integration options.

Want something that plays nice with ManyChat? We have a great Mailchimp integration.
Round 8: Pricing
Mailchimp and Constant Contact are both affordable, pay-monthly tools that provide everything you need to send email newsletters, automated emails, and omnichannel marketing campaigns.

Mailchimp has a Free plan with limited capabilities, a 2,000 contact limit, one audience (or list), and one seat included. Constant Contact doesn't have a free plan but does offer a promo to get your first month free.

Both platforms scale total cost based on the number of users. Here's a comparison of Mailchimp's Essentials plan against Constant Contact's Email and Standard with Email Plus.
Below is a quick breakdown of prices for up to 10,000 email contacts.
| | | | | |
| --- | --- | --- | --- | --- |
| Contacts | Mailchimp Essentials | Constant Contact Email | Mailchimp Standard | Constant Contact Email Plus |
| 500 | $9.99 | $20 | $14.99 | $45 |
| 1000 | $20.99 | $45 | $51.99 | $70 |
| 2000 | $30.99 | $45 | $51.99 | $70 |
| 5000 | $52.99 | $95 | $79.99 | $95 |
| 10000 | $78.99 | $95 | $105 | $195 |

Constant Contact's pricing is more expensive, but you can reduce the cost by prepaying for a 10-15% discount. Both offer a nonprofit discount: 30% for Constant Contact and 15% for Mailchimp. 
Mailchimp also offers a Premium plan, starting at $299/mo. You'll get advanced automation features, unlimited audiences, unlimited seats, and 3 million+ email sends per month. It's best suited for massive companies, though.
Round Eight winner: Mailchimp. Both offer competitive rates, but Mailchimp is less expensive.
Choosing the best email marketing software for you
Both Constant Contact and Mailchimp offer terrific email marketing platforms for small businesses at a relatively affordable rate. If you're on a budget, Mailchimp is a good option, and you can even try it out first with their free plan.

Mailchimp has more in-depth reporting, which is useful to optimize your email campaigns for a greater ROI. It also integrates with ManyChat, so you can add subscribers to your lists easily.

The conclusion: Mailchimp is the WINNER! Constant Contact put up a good fight, but Mailchimp prevailed on deliverability and automation.
Looking for something simple and quick that'll help you build mobile-first emails? ManyChat's Email Builder does just that.
The contents of this blog were independently prepared and are for informational purposes only. The opinions expressed are those of the author and do not necessarily reflect the views of ManyChat or any other party. Individual results may vary.