The clever IG gamification giveaway achieved 227.59% ROI and $19,000 in sales for Four Reasons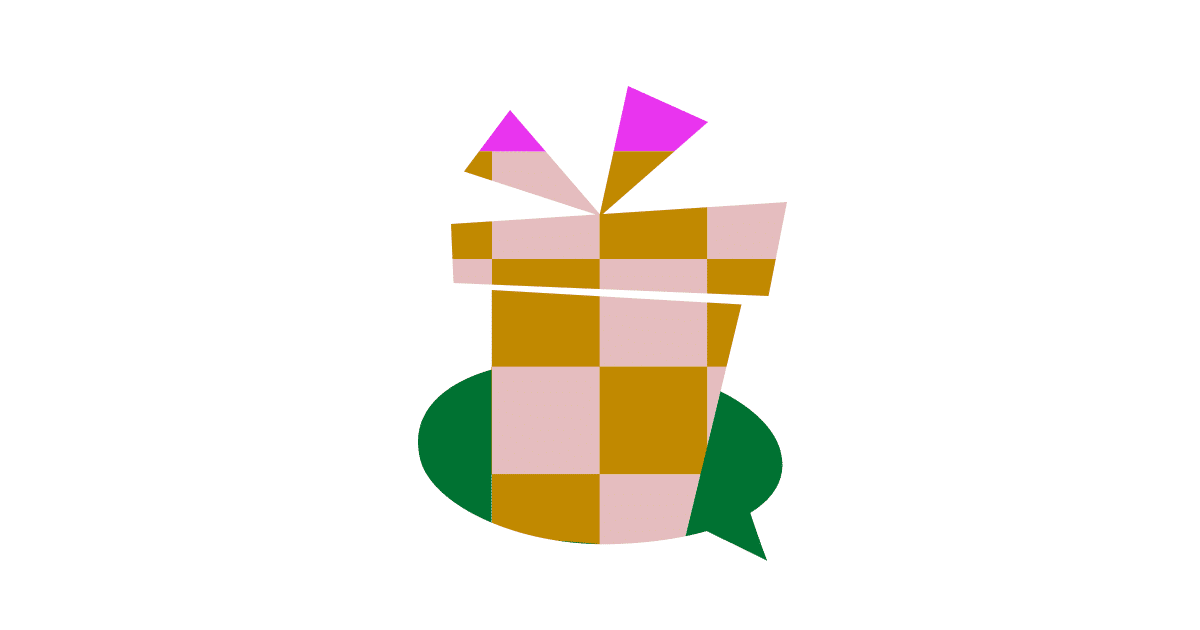 Four Reasons had a hairy problem.
The haircare brand was launching a new product range and wanted to ensure strong sales.
They had a loyal fanbase on Instagram but didn't know how to leverage it…
Until they discovered Digital Marketing Bot's viral Instagram competition method using Manychat.
Overview
Founded 20 years ago in Finland, international hair care eCommerce brand Four Reasons USA has since expanded worldwide with its range of vegan, sustainable haircare products, from everyday staples like shampoos and conditioners to texture-specific styling products and treatments.
The company's vision is simple: "to inspire and empower people with sustainable products, the best service, and a worldwide beauty community."

So to launch its new range, Four Reasons The Original, Four Reasons joined forces with Manychat Agency Partner, Digital Bot Marketing, led by founder and CEO, Claudia Whetstone.
Claudia's agency specializes in customer acquisition, engagement, conversions, and post-purchase support using omnichannel chat marketing funnels.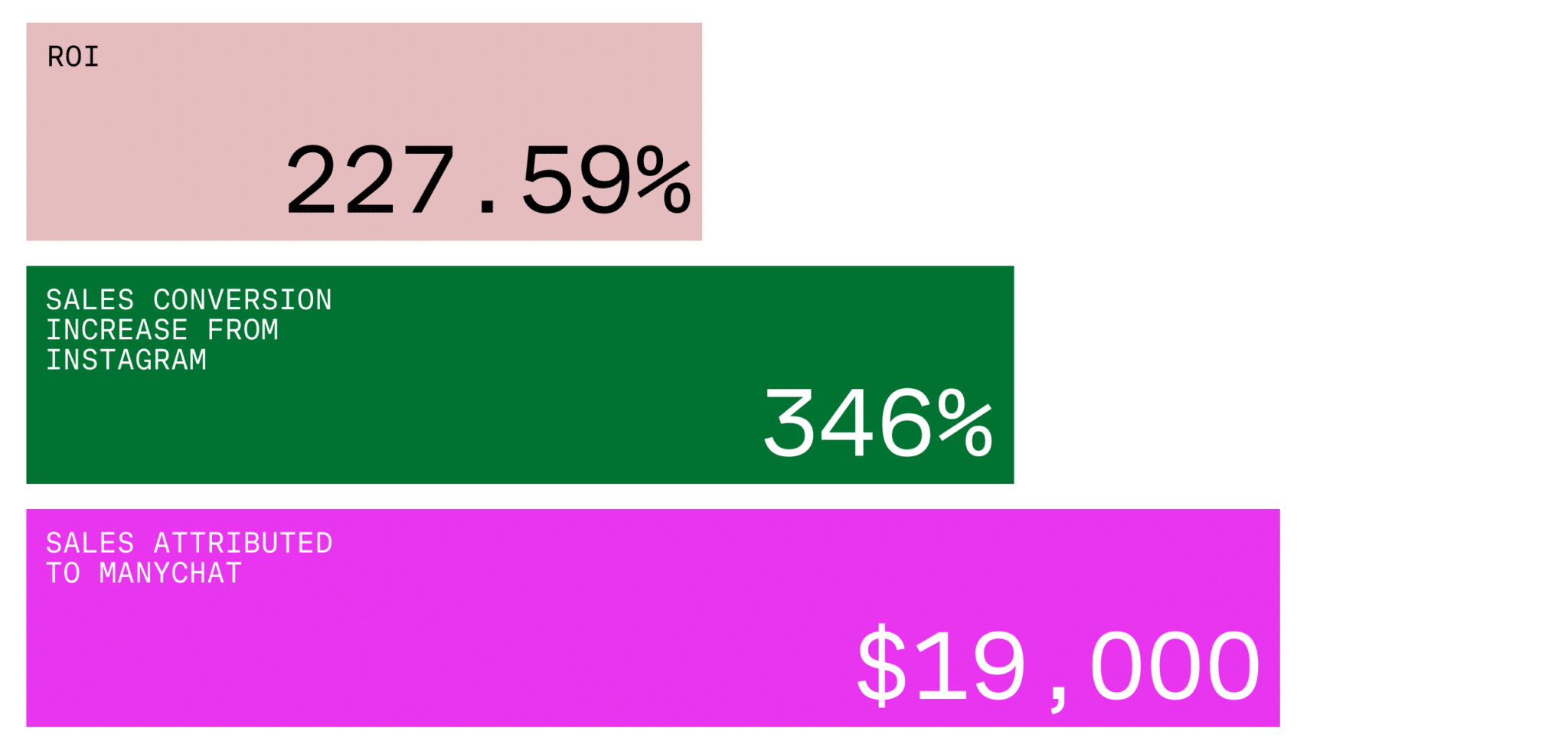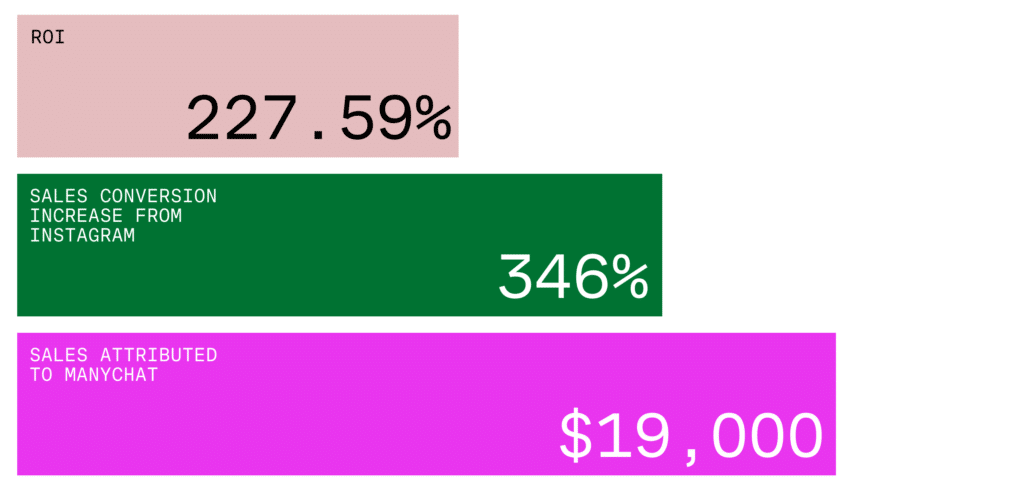 227.59% ROI
346% sales conversion increase from Instagram
$19,000 in sales attributed to Manychat
The challenge
Four Reasons wanted to implement a viral giveaway contest strategy to attract followers, promote The Original product line on Amazon Marketplace, and increase engagement on Instagram.
Shying away from the drab "like, comment, tag" Instagram giveaways, Four Reasons wanted a fresh way to reach a new audience, convert their existing followers, and build a database of high-quality leads.
They had tried paid ads and Amazon Sponsored ads previously, but the Pay Per Click (PPC) was expensive and the brand was not able to generate its own customer list.
When Claudia approached them, they were excited to learn more about Manychat and the benefits it offers.
"Four Reasons were excited to use this Chat Marketing strategy to generate their own customer list, and increase their paid and organic post engagement, which reflected in lowering their PPC than any other paid objective they had tried in the past," explains Claudia.
"It was obvious that Manychat would be the best choice for this marketing campaign since it provides instant and engaging communication with customers."
The goal
With the goal to attract more ideal buyers using Instagram ads and leverage their existing engaged Instagram audience, Four Reasons agreed that a viral giveaway campaign, where participants could win mix-and-match haircare bundles, would be the best way to test out Instagram DM Automation by Manychat.
"So, with that in mind, we designed our flows to collect first-party data and provide their customers with their products through an omnichannel marketing funnel," explains Claudia.
The strategy
Digital Bot Marketing created a lead generation funnel based on viral engagement and sharing. Its main purpose was to build the brand's Instagram leads list of email addresses and phone numbers.
In order to fuel existing entrants' desire to gain more entries, Digital Bot Marketing tapped into gamification. The agency leveraged a powerful human psychology concept – loss aversion theory.
The loss aversion theory states that individuals would rather avoid losses than acquire equivalent gains.
This theory plays an important role in gamification as users who earn or receive awards as a result of gamification don't want to lose them.
So, they will continue playing in order to retain them.
With this in mind, the Manychat flow would collect the entrant's details and generate a unique ID that they could use to track their progress on the leaderboard.
In addition, participants also had access to the leaderboard in Google Sheets, where they could track their points. The points were automatically awarded after each action they took.
Hello gamification! 👋
Daily, contestants were informed about their position on the leaderboard via SMS and email notifications.
All participants received a second ID, a unique referral ID, which they were instructed to share with their friends.
This referral ID allowed their friends to enter the giveaway contest, and the original participant would gain extra points.
Points could also be earned by performing the following actions to improve participants' chances of winning:
Reacting to a particular post
Following the brand on Instagram
Tagging three friends
Completing this sentence in the comments: "My favorite scent of a shampoo is : _"
Mentioning the brand in their Instagram Story
Sharing the contest giveaway post with their friends, using their unique Referral ID
Following the giveaway entry, participants would receive the Four Reasons Amazon promotion message.
All entrants received this offer to pick one of five products sold on Amazon.
"This helped with sales velocity on Amazon, improved ranking and review generation," explains Claudia.
"Using promotional and educational content, Four Reasons was also able to increase sales from Instagram by remarketing to existing and new followers," Claudia adds.
The results
A proven success, Four Reasons' viral Instagram giveaway strategy generated engagement rates 40% higher than any other organic content Four Reasons had posted in the past three years.
In a matter of weeks, not only did the brand generate more leads, but they also reduced the cost of those leads, down from $17 per lead (landing page conversion) to a tiny 65 cents per lead using Manychat.
In addition, from an ad spend budget of $2,300, the campaign generated 3,539 new Manychat subscribers, 389 sales, and a 346% sales conversion increase from Instagram.
In total, this Manychat strategy accounted for $19,000 in sales, and 227.59% ROI.
Key takeaways
If you're looking for game-changing ways to boost your Instagram giveaway, then take note of these three important factors:
Design an omnichannel giveaway. Collecting email addresses and phone numbers not only allows you to build a healthy database of quality leads, which you can remarket to in the future, but this also means you can reach your customers on multiple touchpoints. You can remind them to perform actions for extra entries, and entice them to make a purchase.

Leverage the viral power of engagement and shares. Create a giveaway that appeals to your target audience, and encourages actions like sharing, commenting, and following the brand, which helps increase your chances of going viral.
Utilize gamification. Don't forget to tap into human psychology! Gamify your giveaways using tactics like leaderboards or scoreboards, badges, points, countdowns, and progress bars.
Claudia has a final word of advice for first-timers looking to leverage Manychat:
"For businesses new to using Manychat, start with Instagram as it tends to be the most effective and efficient platform for achieving results," she says.
"Many of our clients have experienced significant revenue growth, sometimes as much as 100-800%, just by using organic content on this channel."
O conteúdo deste blog foi preparado de forma independente e destina-se apenas a fins informativos. As opiniões expressas são de responsabilidade do autor e não refletem necessariamente a posição do ManyChat ou de qualquer outra parte. Os resultados individuais podem variar.