6 Ways to Run Instagram Giveaways that Generate Quality Leads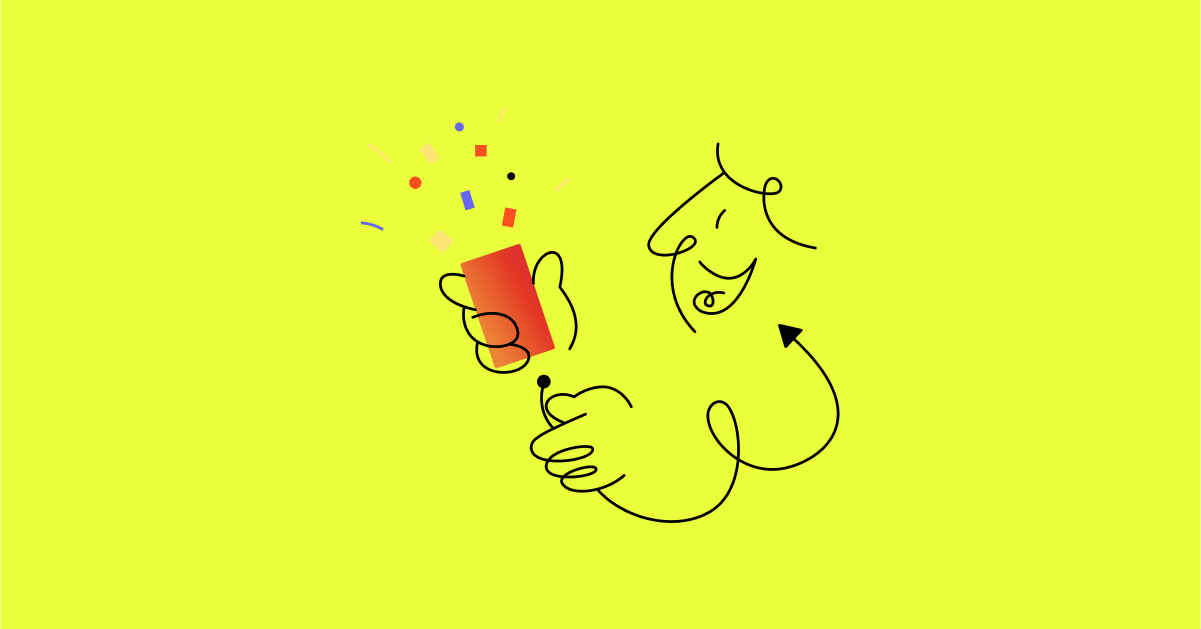 Have you ever wanted to run an Instagram giveaway but weren't convinced the social media platform would bring you valuable leads?
Or, have you seen those questionable celebrity giveaways on Instagram, offering luxury purses or prepaid Visa gift cards, and wondered, "Well, I don't have a celebrity-endorsed brand. Will this really work for my brand with each Instagram follower?"
The answer is yes.
Hosting an Instagram (IG) giveaway is a smart way to generate targeted leads, gain new followers, and create positive sentiment for your brand. After all, who doesn't love a freebie and giveaway prize?
In fact, according to Tailwind, Instagram accounts that ran regular giveaways and contests grew 70% faster than those that didn't  on the social media platform; and contests and giveaways on Instagram received 3.5 times as many "likes" and 64 more comments than an average post. 🙌
Take a look at these brands running Instagram-only giveaways:
Now that you've seen some Instagram giveaway examples, let's look at the platform's guidelines for promotions.
Play by the Instagram giveaway rules
It goes without saying that you should always follow Instagram's rules when running a promotion, giveaway, or contest so your account doesn't get flagged for a policy violation.
However, Instagram's Promotion Guidelines for how to run an Instagram giveaway are extensive, so let's go through them to make sure you've covered all your bases.
First, make sure you include the name of the company hosting the Instagram giveaway or contest. If you're hosting it in collaboration with another brand, be sure to include their name too. A good way to do this is to tag their account First, to follow Instagram giveaway rules, make sure you include the name of the company hosting the Instagram giveaway or contest. If you're hosting it in collaboration with another brand, be sure to include their name too. A good way to do this using your Instagram account is to tag their account in the post.
Next, you'll need to include all the details of your Instagram giveaway in your Instagram post caption. This includes:
Dates your giveaway begins and ends, including time zone.
Participation restrictions (such as age or location) and eligible entries.
How participants can enter the sweepstake.
How and when the potential winner(s) will be chosen.
How and when the prize winner(s) will be announced.
How and when Instagram followers can claim their prize.
You should also include details about how the giveaway prize will be delivered, and whether the recipient is You should also include details, after coming up with Instagram giveaway ideas, about how the giveaway prize will be delivered, and whether the recipient is responsible for shipping costs or delivery, or if pick up is an option.
Lastly, when Instagram giveaway rules are in place, you must acknowledge that your Instagram contest or giveaway is not sponsored by or associated with Instagram.
A good way to highlight this disclaimer is at the end of your Instagram giveaway post caption in your Instagram account. The simplest way to do this is to use the same words Instagram uses: "This giveaway is not sponsored, endorsed, or administered by or associated with Instagram." Including the disclaimer will help ensure you can run a successful giveaway.
Remember not to inaccurately tag content, or encourage users to inaccurately tag content in your contest. For example, don't encourage people to tag themselves in photos if they aren't actually in the photo. That could get you and another Instagram user, including a new follower, in trouble.
6 ways to run effective Instagram giveaways to attract more leads (followers)
Now that you have the essentials for your giveaway contest, here are six ways you can run a successful Instagram giveaway to draw in more leads. Using the smart Instagram DM Automation by ManyChat feature, capture user information, collect data on your audience's preferences, and more.
1. Use comment automation (Instagram comments) to collect customer data
A common practice for getting more eyeballs on IG giveaways is a tried-and-tested phrase: "Like this post, follow our page, and tag two friends in the comments."
These giveaways (below) include this popular method of encouraging entries.
But what if you take this one step further and capture entrants' details to add to your own list?
This is where ManyChat's comment automation for Instagram comes in.
When someone comments on your post, your IG chatbot will respond in their DMs, providing details on the prizes, and how to gain more entries.
From here, you can ask the participant for their email address or phone number, and store it in ManyChat marketing purposes (via email or SMS) in the future.
Rather than just gain new followers (who can simply unfollow you if they don't win), capturing an email address or phone number means users become part of your marketing list.
Use marketing automation features, like ManyChat's native email and SMS feature, to confirm entries and send emails to let followers know about upcoming product announcements or sales.
2. Incentivize extra chances to win with Instagram DMs (and gather valuable information from your followers)
If you want to run a contest and collect entrant information to help make better products or marketing decisions, ask your audience to answer a few questions via Instagram DMs.
You can automate this process with ManyChat and create a 3 to 5 question quiz so you can better understand what your target audience wants.
Best of all, users don't have to type a word — you can use buttons or quick replies and store answers in ManyChat.
To encourage participation, use a quiz as an incentive for extra chances to win. The trick is to keep the quiz short; less than two minutes to answer all questions, and no more than five questions are optimal.
3. Use Instagram Stories as your secret weapon to get more followers to enter your giveaways
Now, it may seem counterintuitive to run a contest or giveaway on IG Stories – after all, stories disappear after 24 hours.
But, using Instagram Automation, you can make your giveaways work harder to get more entrants, capture their details, and automate responses.
Here's how:
Story mention replies
During your Instagram giveaway campaign, every time an Instagram user tags your IG handle in a story, automate a reply using Instagram Automation.
This triggers an automatic response that explains how to enter your Instagram giveaway and provides instructions on how to gain bonus entries.
Here, you can capture people's details, including their phone number or email address.
Automate quick reactions
When someone sends a quick reaction, which is one of the emojis readily accessible to use in response to your Instagram Story, you can send an automated response instantly, encouraging individuals to enter your giveaway or contest.
4. Add your Instagram Story to your Highlights
Don't forget, your IG Story can live past 24 hours! For example, if your Instagram giveaway or contest runs for seven days, simply add your IG Story to your Highlights on your Instagram profile, and participants who visit your profile can still send you a keyword to enter the contest.
5. Use a keyword trigger (and sprinkle that magic word everywhere!)
Using Instagram Automation, set up a keyword, like the word "prize", and mention it in your Stories, your Instagram page, and your Instagram post.
In your Instagram bio, include a line like, "DM me the word PRIZE to enter our giveaway!"
When someone sends you a DM with the keyword "prize," it triggers an automated response that fires off your contest details, which can benefit a successful giveaway.
6. Make it easy for leads to slide into your DMs with Conversation Starters
Set up Conversation Starters that send a response to your frequently asked questions, and when you're running your giveaway, you can add a response about your giveaway to increase participation.
Here's what Conversations Starters look like:
By adding your Instagram contest details, when a new lead wants to DM you on Instagram for the first time, they'll not only see your Conversation Starters but also your giveaway, giving them an easy way to enter without having to search. (This is also useful if users haven't seen your giveaway post, too.)
So, there you have it: Six effective ways to run a successful Instagram giveaway that your existing followers will love while capturing the attention of potential customers. Get your Instagram giveaway ideas ready, so you can appeal to each Instagram follower. 
If you're ready to get started with Instagram Automation, check out our free Instagram Automation video course that walks you through the basics.
Sign up for your free ManyChat account today, and run your first social media giveaway using Instagram Automation.
O conteúdo deste blog foi preparado de forma independente e destina-se apenas a fins informativos. As opiniões expressas são de responsabilidade do autor e não refletem necessariamente a posição do ManyChat ou de qualquer outra parte. Os resultados individuais podem variar.