12 Best Small Business Ideas to Start in 2021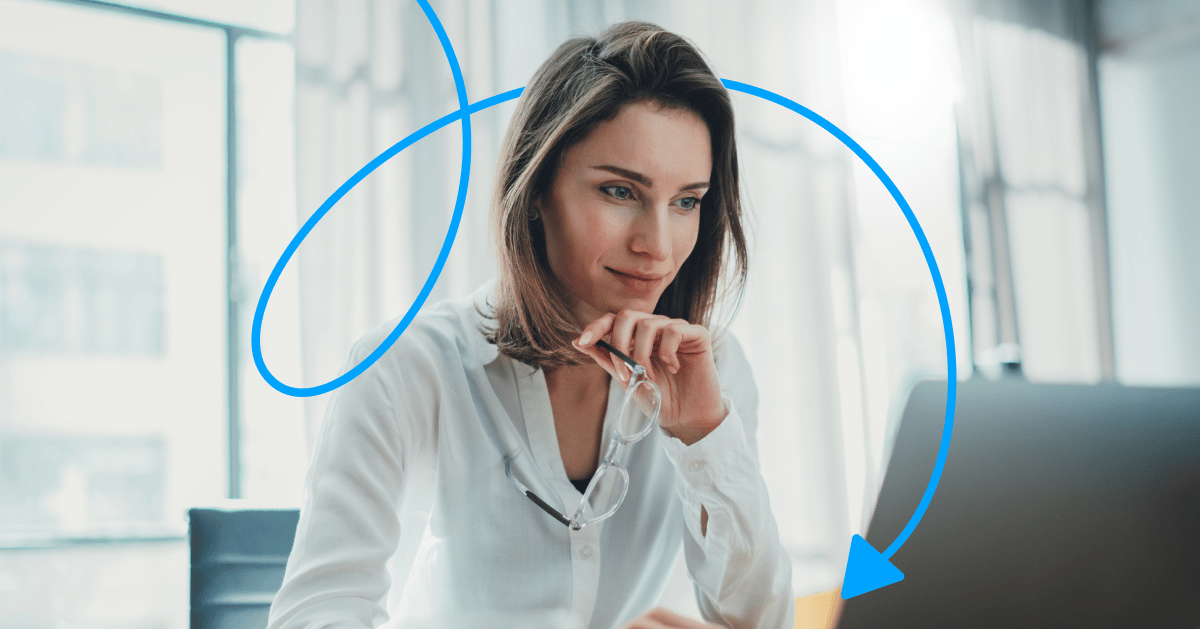 Starting a small business can be one of the most fulfilling things you accomplish in life. You become your own boss. You have creative freedom and independence for your marketing, sales, and operations. And ideally, you'll rake in a healthy profit.
The problem is, finding a profitable business idea and model doesn't happen overnight.
Now, as a budding entrepreneur, you probably don't have the time to research and identify all the best business ideas, so we took care of that for you.
Here are a handful of free to low-cost business ideas you can try today, as well as tips for choosing the best one for you.
Top 12 small business ideas to try
Browse our list of small business ideas in 2021:
Chatbot agency
Have a passion for marketing and want to branch out on your own? Chatbot agencies help businesses find new customers, connect with them, and generate more sales. Many agencies specialize in a single industry like hospitality, online stores, or local businesses.
What's great about starting a chatbot marketing agency is that you don't need any coding skills to build chatbots if you use a marketing tool like ManyChat. You can start learning today—courtesy of ManyChat's Free Video Course—and kick off your new small business in no time.
Resources:
Virtual assistant
Does planning and organizing things come naturally to you? You could try your hand at becoming a virtual assistant. As the world embraces online communication, the demand for these self-employed workers will skyrocket.
Virtual assistants specialize in performing administrative services to clients anywhere in the world. It's a great home business idea because you can work from anywhere; all you need is a computer and possibly a phone (though with Skype, you could probably skip that too). Tasks may include scheduling appointments, transcribing documents, answering emails, preparing statements, and organizing files.
Web design agency
Starting a web design agency can be a profitable business for more tech-savvy entrepreneurs. The market value for web design services could surpass $40.8 billion in 2021, a 3.1% increase from last year.
As with chatbot agencies, a web design agency can specialize its services:
Specific niches: Focus on small business owners or aspiring entrepreneurs, or other categories that interest you
Platform: Build eCommerce websites specifically for Shopify, WooCommerce, or any number of other website platforms
Market: Provide high-end, specialized design services (like 3-D animations or interactive sites) or lean towards mid-level services like standard websites
The best part? There's always room for growth when you own a web design agency. You could provide assorted service offerings like SEO, marketing, development, copywriting, or go in another direction altogether. It's not a get-rich-quick scheme (it takes a decent amount of work), but you can build a successful small business over time.
Online clothing store
The global fashion industry has the potential to reach $713 billion by 2022. So, if you have a knack for fashion and apparel, now's the time to sell clothes online.
Whether you want to resell old clothes or create new ones, you'll have plenty of options for selling online. You could start an eCommerce business on a platform like Shopify, or you could sell on marketplaces like Facebook Marketplace, eBay, Amazon, or Poshmark.
Either way, the fashion industry is a great place to express yourself and connect with customers around the world.
Subscription boxes
Subscription boxes are a fun business idea for many reasons. They offer a unique experience to customers centered around their favorite products and themes. Customers can learn about new brands and look forward to new stuff each month.
From a business perspective, subscription boxes provide much-appreciated recurring monthly revenue. Customers pay monthly for a curated box targeting any niche market, from skincare to pet toys to meat grilling products. Many subscription box companies tap into an existing community around a product or build one themselves to help generate awareness and sales for their box.
Sounds interesting to you? Learn how to start a subscription box and launch your business today.
Online coach
Interested in a flexible, remote job that helps people reach their full potential? Becoming an online coach may be the right business idea for you.
To make this business work, you can mentor people and help them move forward on a particular subject by employing a mix of Chat Marketing and virtual conference calls. You could become an online business coach for entrepreneurs, teams, small businesses, and more, or reinvent yourself as a life coach who helps people improve their relationships, careers, or day-to-day lives.
Resources:
Online fitness brand
Starting a fitness brand is a great business idea for fitness enthusiasts. It can be extremely satisfying, which makes sense given your goal is to help make people healthier and happier. It's also a $10.5 billion industry. Say what?
You could sell personal training or workout gear through your fitness company. Alex Silensky, partner at OGScapital, a business plan provider and consultancy, recommends breaking into online fitness. "With the closure of gyms and sports facilities, people started working at home and outdoors, which drove an 80% growth in sports equipment sales across the U.S.," he says. Even as gyms begin to re-open, the trend of in-home fitness will continue, making it a savvy business idea for 2021.
Freelance services
Freelancing is one of the most common business ideas, and it has only grown more popular as the world warms towards remote work. Being a freelancer means you're self-employed and don't belong to one company. Here are various roles a freelancer can easily fill:
Developer
Graphic designer
Copywriter
Videographer
Marketer
Accountant
Translator
One thing to remember about freelancing is that you only get paid when you work. You can make great money with a high-paying, small client base, but once you stop working, there's no more income. To compensate for never being able to take a break without sacrificing a paycheck, freelancers starting a small agency can look into hiring subcontractors who can occasionally help pick up some of the work.
Food delivery
The online food delivery market is growing fast, thanks to a brisk 7.4% growth in revenue compared to 2020, and a projected market value of $32.3 billion by 2024. A reliable way to make extra money (especially during the pandemic) is by becoming a food delivery driver. You could sign up to be a driver for food delivery apps such as:
DoorDash
GrubHub
Uber Eats
Seamless
Postmates
goPuff
Instacart
Depending on your location, delivery drivers can make between $15 and $22 per hour on average. Even post-pandemic, people will still be too lazy to pick up their own food, so don't worry about your income declining rapidly over the next year.
Blog
Another unique small business idea is running a blog. Blogging consists of creating content around a specific topic and building an audience that values your work. Once you have a community of people who care what you have to say, you can begin monetizing the blog through affiliate links, advertising, or even paid subscription content. Successful bloggers typically focus on one niche, like:
A specific location (ex: Los Angeles)
A particular segment in a broad category (ex: keto recipes)
An industry (ex: Chat Marketing, chatbots, freelancing)
"Starting an authority site is a great online business idea as it allows you to monetize the experience you already have on a passion topic," explains John Bedford, Founder of Viva Flavor. "There are very few shortcuts to growth that will hold in the long-term, however, and so it requires a significant amount of consistent effort before you can realize rewards." Translation: if you don't put out valuable content, no one will care about it.
"It's worth this up-front investment because it's an extremely scalable business model, whether you generate income through advertising or affiliate marketing revenue."
John mentions that if you want to stay small and do less hands-on work, you can. But if you want to become the next big player in your space, it's a question of how much time and money you want to continue investing into your blogging business.
Dropshipping store
Dropshipping is a business model where you don't stock the products you sell. Instead, when a customer orders a product in your store, a third party fulfills and ships the order to the customer. The seller (you) never handles the product.
You could start a store in these popular dropshipping niches:
Health and personal care
Fashion
Home furniture and decor
Camera and cell phone accessories
Gaming
Office products
Since you don't have to buy the products up front, it's relatively affordable to start dropshipping. Startup costs are low: you can set up a Shopify store for $29 per month and use a free dropshipping app like Oberlo to source products and sell them on your site. You'll also want to invest in marketing tools like ManyChat and Facebook Ads to find new customers, create relationships with them, and sell to them repeatedly.
Social media manager
Social media managers help businesses grow and cultivate their online communities. You can manage a business's social profiles like Facebook, Instagram, Twitter, etc., but keep in mind that being a social media manager will entail more than publishing a post here or there. Tasks usually include:
Writing and scheduling posts
Running ads
Chatting with followers
Creating social media graphics
Managing video content
Leveraging and keeping abreast of trends
Finding new opportunities for growth
The job outlook for social media management is positive, too. Expect this segment to enjoy a job growth rate of 7% in the decade following 2019. You could start a boutique marketing agency specializing in social or become a consultant for online business marketing. If you like social media and want to be hands-on with it, give this small business idea a shot.
Tips for choosing the best small business idea
Here are a few tips and recommendations to find your optimal business idea.
Capitalize on your talents and interests
Managing a small business is like getting married—you need to support each other, be there for the good and the bad times, learn how to carve out some alone time. That said, it makes sense to choose an industry or niche you're passionate about. It also helps if you're naturally skilled at it!
If you've always been drawn to art, you can sell art online. Love photography? Start selling prints or products with your photos on them. Whether you love health and nutrition, pet grooming, writing, or any number of other activities, there's a business to be made with each one.
Think about the things you enjoy and work out if they'd make a profitable business. Aim for something that combines your skills, curiosities, and interests so you can stay motivated and engaged with your business.
Research market demand
Before committing to a business idea, do some research about the future and size of that market. Not every idea promises insane growth projections, but you want to make sure there is a sustainable demand for your business.
For example, say you wanted to start a formal wear rental business. Sounds great, until you do some research that shows it's one of the fastest declining industries in the past decade. Oops. Maybe an online clothing store would be a more profitable option.
Look at what the competition is doing: are they busy and opening up new locations, or are they closing stores? See what else and out there and use the intel to determine if your idea could be a successful venture
Consider your available time and budget
A small business doesn't need to be full-time right away. If you have another job or other responsibilities, start a side hustle to test the waters. You'll feel less pressure to be profitable right away, and when you're ready, you can take the plunge into full-time business owner.
Getting started on your new business
There are endless of small business ideas you can launch in no time. Whether you crave a passive income or have a hobby you want to monetize, you can turn many skills into a profitable business.
Once you decide on a business idea that aligns with your skills and interests, start your eCommerce business and learn how to market it so you can find new customers, generate revenue, and build a company you're proud of.
Grow your small business with ManyChat automation. Start free today.
O conteúdo deste blog foi preparado de forma independente e destina-se apenas a fins informativos. As opiniões expressas são de responsabilidade do autor e não refletem necessariamente a posição do ManyChat ou de qualquer outra parte. Os resultados individuais podem variar.