[Case Study] How the Queen of Automation Grew Her Agency with ManyChat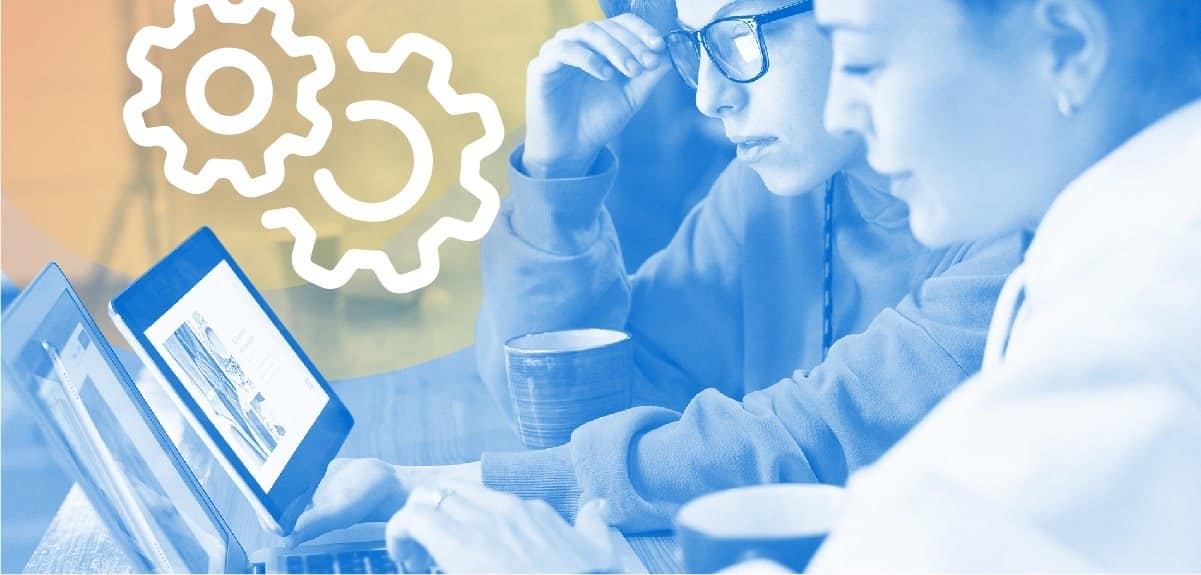 Emma Hammond, also known as the Queen of Automation, runs a fast-growing marketing agency that helps companies build and automate marketing funnels.

For Emma, implementing ManyChat into her business opened up a new way to engage potential clients faster, decreasing the amount of time she spent turning them into paying customers. To this day, she still hasn't spent a dime on ads to market her agency.

She tells us how different life was only two years ago:

"As a single mum, I used to hustle, working two jobs and trying to build my business on the side. Sometimes I couldn't even pay my rent. I was working seven days a week and had no time to spend with my son."
Emma didn't have time to slow down. She started to hate her own network marketing business, and wasn't sure what the alternative was, until one day she ended up in the hospital.

She describes: "It was when I got Bell's Palsy that my body basically started to shut down. I was working too much between two jobs and running my business. And one day, all of a sudden, the right side of my face was paralyzed, as well as the whole right side of my body."

The weight of everything came crashing down, she explains. "I was in the hospital for a week. Although it actually took me two months to fully recover. My body was telling me to stop doing this, so I started to look for new ways to run my business."

It was around this time Emma found ManyChat. She watched our free Messenger Marketing course, began using it as a marketing tool for her own consulting business, and in two short months, she went from zero to five-thousand pounds a month in revenue.

This turn in her business prompted her to leave the last and final office she'll ever work in, and trade it for a high-growth marketing agency.

Here's her story.
Pushing the restart button with ManyChat
Emma started off building multiple network marketing businesses. She was using her personal Facebook profile to attract leads, but it wasn't a scalable way to bring in consistent buyers.

It required her to always be available online, chatting with people and building her presence as an expert in the community. This was where she learned how to create a personal brand and market herself online.

When she became a business mentor, she knew she had to find a way to tame the chaos. As a single mum and business owner, being in 50 places at one time was impossible. ManyChat was one of the tools she started using right away in her new business nearly two years ago.

She tells us:
"I was already using ManyChat for my marketing during the early stages and absolutely loved the platform. It helped me tell my story and allowed potential clients to get to know my brand better."
Many marketers struggle to get their story out on social media. In fact, people don't see much of your social media content in general, so you need another way to get them into your funnel and nurture the relationship. The problem, according to Emma, is that "a lot of people don't take their personal brand into the chat window. They separate it, which blocks people from connecting with your company on an emotional level."

ManyChat not only made it easy for Emma to tell her story, but it also gave her the confidence to get out there and share it. Her bot was an extension of her personality. It allowed her to finally be in 50 places at once. That, plus shifting buyer preferences drove her to start her agency, which is now a team of eight.

She adds, "The whole [agency building] process kind of evolved. I went from mentoring to people coming up to me saying, 'I don't want to learn how to do this, I just want to pay you to do it for me.'" She was already using ManyChat and seeing incredible results, so she decided to use it to grow an agency.
Want to scale your marketing agency? Apply for the ManyChat Agency Partner Program and get 20% revenue sharing, priority support, access to our private Agency Community, and more.
Why ManyChat?
So why does Emma continue to rely on ManyChat as a marketing tool? There are three main reasons.
One centralized marketing dashboard gives her the ability to build multi-channel campaigns, manage integrations, and see results all in one place. She describes the power of SMS and Messenger together in one platform as incredible.
The Comment Growth Tool helps her respond to multiple sales queries at once. Interested prospects can comment on a sales-related post, and Emma's bot responds automatically. She saves tens of hours a month on follow-ups using this growth tool.
Simple scheduling offers Emma's leads a frictionless way to take advantage of her free consultation calls. She can follow-up with confirmations, reminders, and even her Zoom link to increase the rate of people who show up.
Becoming an eight-team Marketing automation agency
"In December 2018 I was having quite a rough time with my business," Emma explains, "I decided to go all-in on ManyChat in January to get content out there and position myself as an automation expert."
Within three months of implementing a Chat Marketing strategy, things started to change. She grew her revenue by 900% without any paid ads. She also converted 20% of traffic to her Page into paid clients.
But Emma didn't stop there. Her ManyChat bot also opened up new streams of revenue for her business. On top of her Chat Marketing and automation services, she sells chatbot templates for various industries including online coaching.
The Queen of Automation doesn't just generate leads, she also uses ManyChat to automate different business operations. She tells us:

"You can automate any process in your business. That's what makes ManyChat so incredible. You can automate client onboarding, customer service, anything you can think of, we can build a bot that improves efficiency and reduces spend. And in return, it'll engage their customers, they'll see higher conversion rates, and they'll make more sales from it."
This is what Emma promotes with her agency.
Results round-up
After using ManyChat to build and grow her agency, Emma saw:
900% revenue growth in three months.
20% conversion rate from organic Facebook posts.
Zero dollars in ad spend, and plans to keep it that way.
Want to scale your marketing agency? Apply for the ManyChat Agency Partner Program and get 20% revenue sharing, priority support, access to our private Agency Community, and more.
O conteúdo deste blog foi preparado de forma independente e destina-se apenas a fins informativos. As opiniões expressas são de responsabilidade do autor e não refletem necessariamente a posição do ManyChat ou de qualquer outra parte. Os resultados individuais podem variar.