6 Easy Ways to Get Your First ManyChat Contacts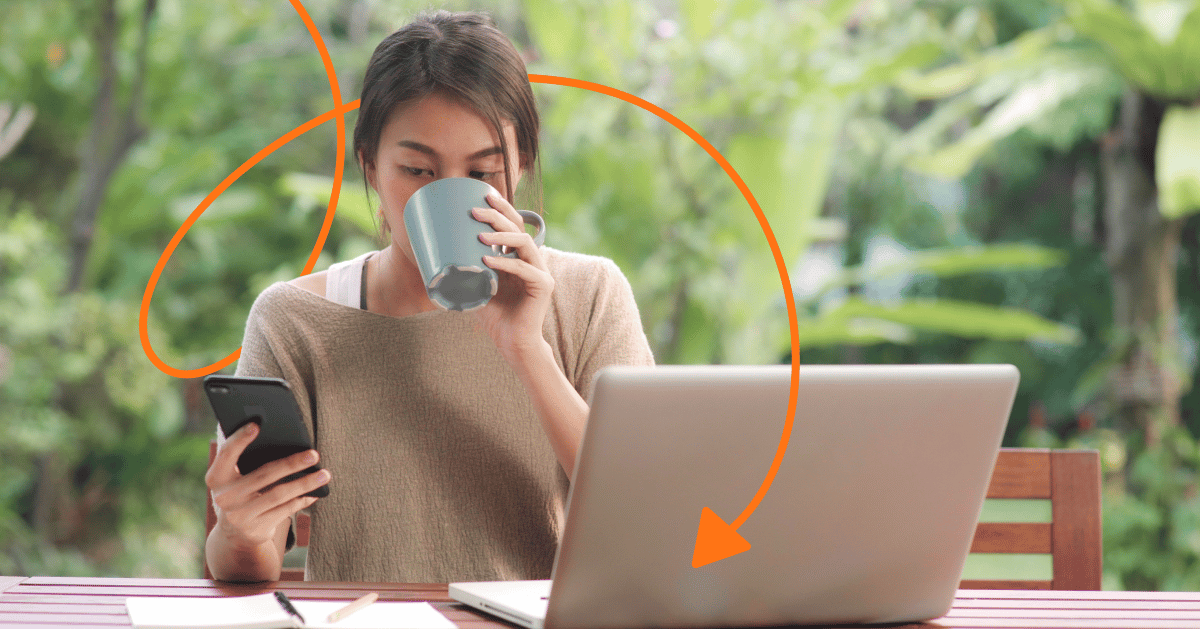 In today's world, building a contact list (for email, Messenger, SMS, etc.) is one of the most critical steps for online business success. Without one, it's virtually impossible to build meaningful relationships and engage loyal customers.
When people opt in to your ManyChat bot (thus opting in to your Messenger list), you can learn more about them and turn them into a warm lead or a paying customer. If either of those outcomes transpires, it's a big win. Now, how do you get those people into your Messenger bot?
You can easily build your contact list and promote your business across multiple channels using ManyChat's marketing platform. Try these six tactics to snag your first ManyChat contacts. 
Add a sign-up button to your email newsletter
Tapping into a current email list is a tried-and-true way to get your first ManyChat contacts. You will likely find that there are plenty of people receiving emails from you who may be interested in joining your Messenger or SMS list as well. You can use a Messenger Ref URL to encourage people from your email list to opt in to your ManyChat bot.
If you're using ManyChat email, you can link your email call to action to a Messenger conversation in Flow Builder.
You'll want to provide email contacts with a reason to sign up for your Messenger contact list. Discounts, exclusive content, or special promotions work well to encourage people to join.
Use a website pop-up to offer a promotion on your homepage
Many business relationships start when someone discovers your brand and visits your online store. When you promote an offer on your homepage, it's easier to turn more of these casual visitors into ManyChat contacts.
These offers might be a percentage or dollar amount off a shopper's first order, a free shipping promotion, exclusive access to deals and updates, or something else that entices a potential customer to part with their personal information.
In Flow Builder, you can choose from a variety of opt-in Growth Tools to collect contacts through your website.
The Opt-In Bar, the Messenger Modal, and SMS Modal are a few of ManyChat's most popular tools. You can add these widgets to your site in minutes by adding a Javascript snippet to your homepage.
Once you acquire a new contact, you can set up an automated welcome series to introduce yourself, say thank you, deliver a coupon code, and even remind them of a previous offer if they haven't yet taken advantage of it.
Add a website pop-up, and you'll be well on your way to turning leads into loyal customers.
Use a Messenger Ref URL for YouTube or Pinterest
You may be using channels like YouTube or Pinterest to build your contact lists. Don't stop at just subscribing people to those channels—you can also capture them for your Messenger contacts list.
Use ManyChat's Messenger Ref URL to drive social media followers into a ManyChat bot flow. It's one of the most versatile Growth Tools because you can place it anywhere you want:
Call-to-action buttons
Facebook Groups
Facebook profiles
YouTube
Pinterest
Blogs
QR Codes
You can place the Messenger Ref URL anywhere you're looking to drive traffic from. For example, Kelly Noble Mirabella uses a branded URL to send YouTube viewers into her Messenger experience.
Marketers can use the Messenger Ref URL to encourage one-on-one conversations with customers acquired from a range of marketing mediums. It helps unite your marketing channels—from paid search to email to YouTube and more—and grows your Messenger contact list to drive more sales for your business.
Read more: How to Build Your Contact List with ManyChat's Messenger Ref URL
4. Collect new Messenger contacts with Facebook ads
Facebook ads are a great way to find new prospects for your business. You can target people by demographics such as age, gender, interests, or education level. For many people, Facebook has become part of their daily routine. Most people log in multiple times per day on different devices, which means they're likely to come across your ad.
On Facebook, you can run click-to-Messenger ads that send interested shoppers into Messenger so you can chat with them. Once someone begins a conversation with you, they automatically become a contact and can engage with your business.
When running a click-to-Messenger ad, you'll want to promote a valuable lead magnet to entice people to click. For example, 5 Napkin Burger, a Manhattan-based burger restaurant, had a goal to grow their contact list for future marketing efforts.
They ran a "buy one, get one free" promotion to a local audience with a "Send Message" call-to-action button that linked to Messenger.
Once in Messenger, the restaurant asked people for their email address in exchange for the offer. This tactic helped 5 Napkin Burger grow a database of interested contacts both in ManyChat and email.
The campaign ran from December 11, 2018–January 31, 2019, and generated:
2,500 new Messenger and email contacts
10x return on ad spend
20% increase in average order value
Auto-respond to Facebook comments in Messenger
Your online business receives a flood of comments across social media platforms every day, especially if you're active on Facebook. As your business grows, the comments multiply. ManyChat's Facebook Comments Growth Tool is a comment automation tool that lets you respond and like followers' comments automatically.
Some marketers say it's the easiest way to get new ManyChat contacts. It's powerful, super effective, and simple to use, even for those new to Chat Marketing. All you have to do is link the Growth Tool to a Facebook post or ad, and when someone comments on the post, they'll receive a message from your ManyChat bot.
If they respond to your message, they'll be added to your Messenger contact list. You can enter them into an automated bot flow for lead nurturing or follow-up in Live Chat if they have a more immediate need.
Learn more: How to Master the Facebook Comments Growth Tool 2.0
Engage your visitors with a website chat window
You've likely interacted with a chat window before: you're perusing a website and a little bubble pops up in the bottom right-hand corner with a sentence or two. These are called "chat windows," and they're designed to engage casual shoppers into a conversation.
Even if you've never personally clicked on one, ManyChat's Customer Chat widgets work because when a person interacts with your business in one, they automatically become a Messenger contact (if they're signed into Facebook).
Once a visitor enters the chat, you can direct them to a specific flow or enter them into a Live Chat to help answer questions and troubleshoot problems. You can manage all your conversations in the Live Chat tab in your ManyChat dashboard.
Onward and upward
As you go about exploring ManyChat and growing your business, don't forget to check out our starter guide on chat automation. ManyChat can help you build your contact list and streamline your commerce operations with various one-click marketing integrations, apps, workflows, and templates you can plug right into your bots.
You can have the best online store in the world, but if you don't create the foundation to drive your contacts to it, you'll constantly have to pay to acquire new customers. A contact list is an essential part of maintaining a successful business, and with ManyChat, you can amplify its usefulness.
Think you're ready for more advanced stuff? Get a ManyChat Pro account today.
O conteúdo deste blog foi preparado de forma independente e destina-se apenas a fins informativos. As opiniões expressas são de responsabilidade do autor e não refletem necessariamente a posição do ManyChat ou de qualquer outra parte. Os resultados individuais podem variar.