How to Pitch Instagram Automation to Clients: Secrets from ManyChat Pros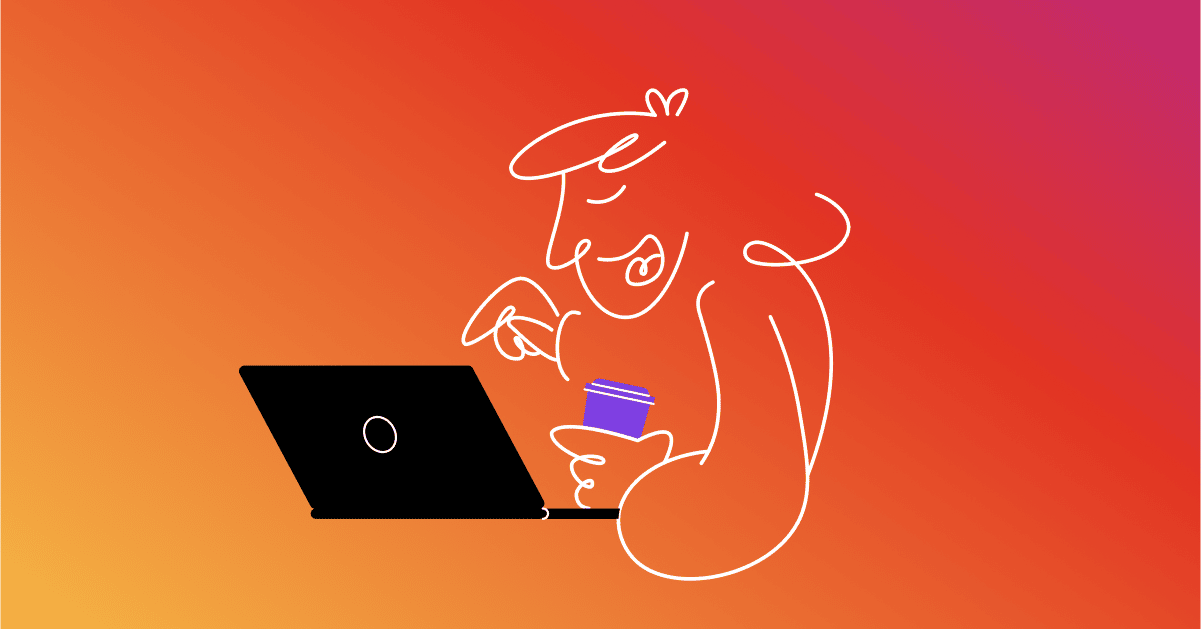 So you're convinced that Instagram Automation is the best choice for your client. The problem is, your client isn't so sure if they are ready yet. In fact, Instagram Automation may not even be on their radar.
You know it can save them money, improve efficiency, and give them a competitive edge (I mean, really, what's not to love?) But how can you convince them of that?
This article will explain exactly how to pitch Instagram Automation as a service.
5 steps to pitch Instagram Automation
1. Decide the client is a good fit
While you know Instagram Automation will be a tremendous hit with most clients, it's not a one-size-fits-all service. Instagram (IG) started as a simple way to post and share photos with your friends.
Today, it's a massive social app with over 1 billion monthly active users. When Instagram added messaging functionality, it became a powerful messaging platform to boot.
Millions of Instagram users message businesses every day through DM. As with Facebook Messenger, the ease of messaging a business on Instagram means that brands have direct access to a warm audience through this communication channel.
You'll know your client is a good fit for Instagram Automation if they:
Manage all Instagram conversations from their phones
Spend significant time manually messaging all their followers
Don't know which leads came from Instagram
Run traditional "like and tag" giveaway campaigns
Receive substantial Story mentions they can't respond to
Have live chat agents, but no way to talk to Instagram users
To understand if they're a good fit for particular ManyChat capabilities—including Instagram Automation—John Preston, Founder of Superstar Bots, says, "My first step when talking to any potential client is to listen. He adds, "There are so many features within ManyChat, I need to know which ones are the solution to my prospect's problem."
On a discovery call, John likes to ask prospects the following three questions:
What task takes up most of your time?
What would you do for your business with that time if you didn't have to do that task?
How would it affect your business if you did that?
John continues, "You've now established a need for your service and are in a position to propose a solution. At this point, the potential client has recognized a need within their business that requires change."
He highlights his recent case study with influencer Frazer Brooks as an example. "Frazer is a huge fan of engaging with his audience, but with a following of over 100K people, he couldn't keep up with all the inbox messages or respond to everyone who had mentioned him in Stories."
After learning about this issue, John recommended Frazer use ManyChat's Story Mention Trigger to automate responses to Story mentions. The result? A 40% lift in engagement and an audience that loves getting personal messages from their favorite influencer on Instagram.
2. Show how they'll benefit from a change
Once you understand what your client needs, you'll have an idea of what's working (and what's not) for them on Instagram. Say your client is manually replying to every lead in their Instagram inbox. You can show them how Instagram Automation works for responding to messages, comments, and Story mentions. 
In this case, they'll likely give your proposal a look because it's clear you can help them save money and improve their brand reputation.
ManyChat makes it easier to create amazing chat experiences by:
Helping you solve customer issues quickly and efficiently
Facilitating customer assignments to support teams
Automating replies until someone needs live help
Automating lead generation from Instagram
Auto-responding to comments
Responding to Story mentions
3. Demonstrate return on investment
If adding a new channel isn't going to result in a high return on investment, there's little chance your client will agree to the pitch. You'll want to clearly articulate how Instagram Automation makes sense financially.
"When pitching IG Automation to clients, point out the main benefits they will get from using automation that impacts their bottom line," suggests Mackensie Liberman, owner of Orca Marketology.
"Three benefits I usually focus on are: (1) reaching new, relevant customers on Instagram, (2) using automation to quickly and efficiently move customers through a sales funnel, and (3) saving the client valuable time by not having to reply manually to DMs."
Here are top ways Instagram Automation can improve ROI:
Turns manual messaging into automated workflows
Cutting inefficiencies means teams can focus on other marketing tasks
Eliminates human error by automating comments
Allows for instant experimentation with easy-to-use templates and workflow builder
Standardizes Instagram lead generation
Enables you to tag, segment, and reward customers by buying behavior and spend
Automates selling on Instagram
Creating chat experiences can transform ordinary Instagram traffic into meaningful relationships and positive business outcomes. You can align these interactions with company business goals: more leads, increased sales, or simply providing better customer support.
4. Offer evidence
How can you support your case when pitching Instagram Automation? By providing evidence. Here's what to present: 
Explain Instagram's growing role in the eCommerce industry
Your client wants to turn Instagram into an efficient sales channel for their business. Let them know that 50% of people buy something after seeing it on Instagram, and 70% of people turn to Instagram for product discovery. Furthermore, Instagram also provides companies with a full storefront in the app—which can drive extra sales.
Highlight the popularity of business messaging on Instagram
Our research shows that the top reasons Instagram users message companies are product inquiries and customer support.
There are over 400 million messages sent per day to businesses. Around 50% of user-to-business messaging starts from Stories; 40% comes directly from a profile. If a business isn't scaling their messaging response procedures as they grow, they are leaving money on the table.
Prove that Instagram Automation works
Show clients examples of how Instagram Automation is working for other brands. Some top case studies you can share include:
Offer a demo
Many Chat Marketing agencies often give a demo to show how ManyChat works when pitching a service. A comprehensive demonstration of Instagram Automation can convince your client to buy into this new strategy.
"There is almost nothing more powerful than a well-crafted product demo," claims Trilce Jiron Garro of TBS Marketing. "When done right, it helps your client understand how Instagram Automation works for their business and how things will be better if they buy in."
Ideally, you'll want to tailor each demo so it's relevant to individual client needs. For example, if your client needs help with increasing Instagram ad conversions, show them a click-to-Messenger ad flow, not an FAQ bot.
"Don't just show off the features and functions," Trilce adds. "Conduct your demo from the perspective of that client." Trilce recommends starting your demo with a story, like, "Imagine that a follower has a question about your product" and explaining how the situation would play out for them using Instagram Automation.
5. Present a plan
At this point, your client is excited. They are ready to start using Instagram Automation and want to know the next steps! Having a plan in place can help lock in the deal. Create one that shows your client how easy it'll be to implement.
If they are familiar with ManyChat already, it won't be too challenging to make the transition. You'll just need to connect the brand's Instagram account, and you'll be ready to start running campaigns.
Over to you
It's clear most of your clients will benefit from using Instagram Automation. It can help them eliminate inefficiencies, save time by automating message and comment responses, and build a better brand reputation by providing superior customer service.
With this guide in hand, you'll be well on your way to successfully pitching IG Automation as a service and closing more deals.
Grow your Instagram following and make sales with Instagram Automation by ManyChat. See if your business is eligible by applying below.
Los contenidos de este blog han sido elaborados de forma independiente y sólo tienen fines informativos. Las opiniones expresadas son las del autor y no reflejan necesariamente los puntos de vista de ManyChat o de cualquier otra parte. Los resultados individuales pueden variar.