7 Proven Lead Magnet Examples that Convert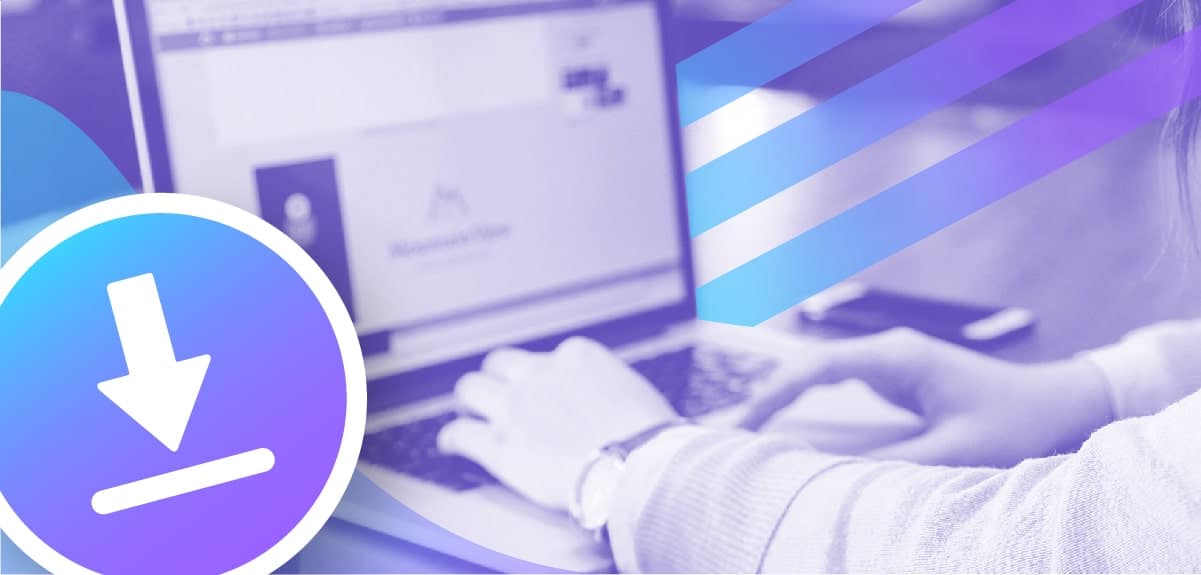 In marketing, there's one thing we obsess over — qualified leads. It's normal to spend hours obsessing over organic traffic and tweaking landing pages. But when it comes to the lead magnet, many marketers assume they can offer any ol' thing for free.
Lead magnets are how we collect data from potential customers and get them into our funnels. Information like email addresses and personal interests help us tailor communications to build relationships and improve sales. As marketers, the lead magnet is our first big chance to connect with a prospect after they interact with our business.
By creating a bad lead magnet, or not using one at all, we risk missing out on potential leads and an underwhelming sales pipeline. That's why it's so important to use one that solves a real problem, so you can upsell more ways to solve it. Here, we'll walk you through seven lead magnet examples proven to help you convert leads.
1. Free gifts from Facebook Live
Facebook Live, as a lead generation strategy, will get you in the door, but only so far. To use it as a lead magnet, you need to attach something free to your stream to capture viewers' information. Free gifts not only break down barriers, but they also make you look more valuable to your audience.
Focus on a free tool or something that helps your audience solve a problem, for example, trials of your products, free memberships, samples, or checklists. The more value you provide, the more likely people will sign up to get on your list for more.
Live streams could be an in-depth Q&A session, a tutorial, or even a training session. If you want to read more, check out this powerful Facebook Live strategy use by Molly Mahoney that resulted in over $90,000 in sales after one live session.
2. Mini Course
Once it's clear you can solve your ideal customers' problems, mini courses can become your most powerful lead magnet. You'll want to educate potential (and existing) customers on particular issues in order to attract and retain them. These courses also help set you up as an expert in your field and build a stronger brand image.
Offering a mini course may seem like an unscalable activity, but you can automate most of the promotion and distribution. Set up a Messenger bot sequence or email drip campaign with videos, images, downloadables, and text.
When someone signs up for your course, whether it's through a Facebook Ad or Messenger opt-in, they'll automatically run through the flow. Be sure to have the right tools, such as ManyChat or ActiveCampaign, in place. These tools are made for marketing automation.
Now, all you have to do is create course that demonstrates your value on a topic, not just sell your product. The worst thing you can do is talk about your service, your company, and its features. People will likely unsubscribe.
3. eBooks or Guidebooks
Solving problems should be your first priority. Any eBook or guidebook you use should actually help solve a known problem your customers have. Your eBook is ultimately an evergreen resource people download and use time and time again. In fact, many people prefer to download a PDF versus reading on a webpage, according to a study from HubSpot.
It's also important to focus on how you promote and distribute your eBook. For example, you can promote it via Facebook Click-to-Messenger ads and make it downloadable in your lead generation flow. Or you can attach a Messenger bot to your website and offer it as a lead magnet for website visitors. ManyChat Agency Partner Jason Swenk used this strategy to generate $250,000 in revenue with zero ad spend.
If you want to learn how, read this article on Messenger funnels.
Want to build a high-converting Messenger bot like Jason Swenk? ManyChat can help.
4. Quizzes
87% of marketers agree that interactive content, such as quizzes, grab people's attention more than static content. Whether you're a marketer or eCommerce store owner, quizzes can be a great way to learn more about your leads and build your list. They are sharable, high-converting, and can help segment new subscribers for better messaging.
Here are three tips to creating a quiz as your lead magnet:
Write an engaging title. A/B test different options to see which connects with your readers the best.
Keep it short and relevant. Keep your quiz between 5 and 10 questions, and make sure they are fun, fresh, and conversational.
Don't stop the conversation after the quiz. Follow-up with relevant content that helps subscribers reach a goal.
The Physique Builder Quiz by Fit N Simple discovers subscribers' fitness preferences and goals. After a subscriber completes the quiz, the company follows up with tailored fitness plans based on their answers. It's helped generate more than 1.5 million subscribers for the fitness brand.
5. Webinars
As marketers, we always want to pull in the highest quality leads possible. A webinar is an effective way to connect with potential customers online, which can take your relationship to another level. For B2B businesses, you can use a webinar to build thought leadership in your industry and improve your business profile.
When producing a webinar, it's critical to find the best webinar software program to support you. Automatic recording, custom branding features, and password-protected rooms all make it easier to manage your webinar. If you aren't comfortable as a speaker, invite a partner, co-presenter, or member from your team to give attendees the chance to learn from other experts.
A great way to improve your sign-up rates and attendance is with a Messenger bot. For instance, Matze Brandmüller, CEO of BotBlocks and Chatbot Creator Bootcamp, uses ManyChat to acquire and nurture leads from webinars and turn them into paying customers for a chatbot building course. After moving his entire webinar lead flow into Messenger, his course brought in over $550,000 in six months.
6. Discounts
A classic lead magnet example is the almighty discount. Whether you're an eCommerce marketer or online coach, discounts get customers in the door and interested in your products and services. It's a friendly way to learn about your customers' preferences in order to build a relationship. Plus, potential customers see an immediate value once they hand over their information. They also buy faster and more than they would have otherwise.
For example, Mackensie Liberman, Founder of Messenger Marketing Agency Orca Marketology, leverages discounts for restaurant lead generation. Her unbeatable birthday coupon for a local Mexican restaurant has been running for two years straight and continues to bring in diners for .85 cents apiece.
7. Free consultations
Free consultations are seen as a key lead magnet example in the lead generation process, not only as a chance to learn more about a person's pains, but show them you can remove at least one of them in 30 minutes. If you can solve a problem that keeps them up at night, they'll gladly spend money to work with you.
For example, which sounds more appealing to a potential marketing client?
A promise to build their lead generation strategy over the next month.
A lead gen audit that will help them fill up their pipeline this quarter.
Option B shows a potential client you not only know what you're talking about, but you can put it into action and see results.
Using lead magnets to convert more potential leads
It's the problem you solve with a lead magnet that helps your prospects find value and see if they are the right fit for you. Remember, whatever you give away needs to tie into what you do. That means, for example, don't give away a coupon if you're not an eCommerce store. If you're a marketing agency, give out a checklist or short guide book. The lead magnet is a way to set your prospect up for success and start moving them toward the final sale.
Want to grow your business with Chat Marketing? ManyChat can help!
Los contenidos de este blog han sido elaborados de forma independiente y sólo tienen fines informativos. Las opiniones expresadas son las del autor y no reflejan necesariamente los puntos de vista de ManyChat o de cualquier otra parte. Los resultados individuales pueden variar.