9 High-Converting Lead Generation Examples To Steal in 2020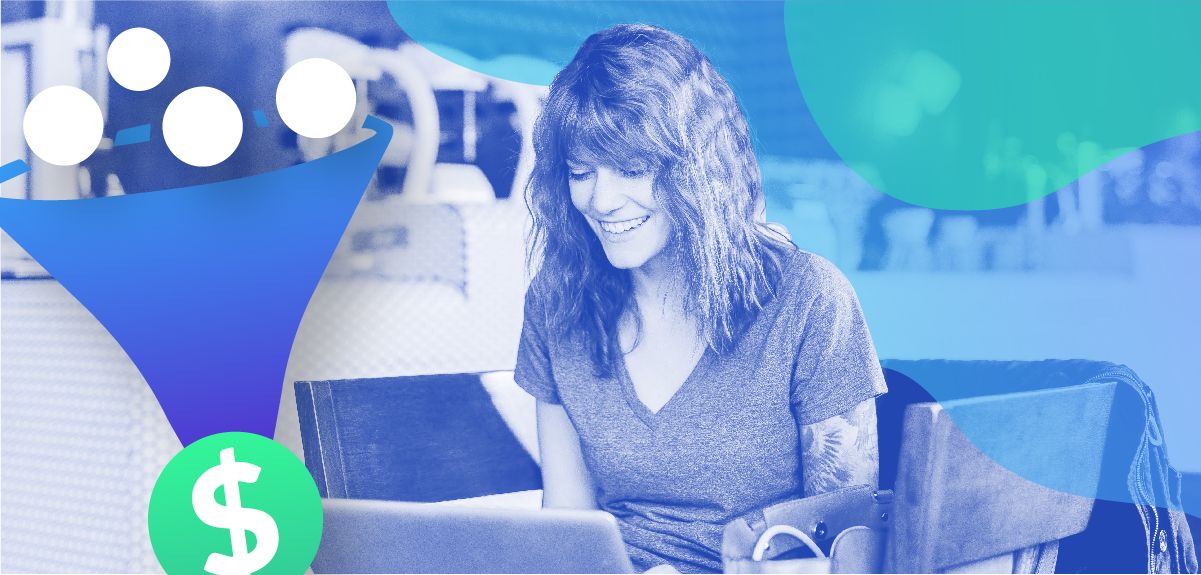 Lead generation is one of the biggest challenges for every company — it doesn't matter what you sell.

People have become more protective of their personal information. Think about it: The average person receives over 120 emails every day. There's always a new data breach in the news. And some people have learned that most sign-ups aren't worth their time.

But that doesn't mean getting more leads is impossible. There are many successful lead generation examples you can replicate to bring in more business.

Are you stuck on ideas to improve your lead generation strategy?

Here are nine lead generation examples you can use to turn prospects into customers:
1. The Beard Club — Messenger Viral Campaign
It's not always easy to spread the word about a new product.

True, you can post on social and send email blasts to try; however, when it comes to generating quick and active interest, you'll find yourself looking for something more creative.

The Beard Club is an excellent place to start. The company had a solid Facebook Page of over 1M Likes. But to promote their new beard oil, they wanted a faster way to get the word out.

Together with conversational marketing agency Conversmart, they decided to use a Messenger bot to execute their viral giveaway campaign. The key to its success was keeping people entertained and motivated to share so they could improve their chances of winning.

According to Arri Bagah, Founder of Conversmart:
"The campaign blew up because it's much easier for someone to share in Messenger. The chatbot acts like a friend, and you can easily click in and send to groups of friends and colleagues."
The results of his lead generation strategy?
30,000K new subscribers
92% average open rate
62% click-through rate
2. DDP Fitness Studio — Vance's Incredible Video Testimonial
Video marketing has become common practice among marketers. And while we all know that the videos are useful for lead generation, most of them are boring. They're typically too promotional or offer no real value for viewers.

On the other hand, video testimonials that offer a complete customer story, like DDP Fitness Studio and Vance's Weight Loss, are one of the best lead generation examples you can use to date.

The video has over 34 million views on YouTube. For DDP, stories like the above continue to be their top-performing videos on their YouTube channel, weighing in between 2M and 24M views.

What can you take away from this? Successful marketing relies on storytelling to persuade. So if you want to connect with your audience on a personal level, share relatable success stories where they want to see it — on video.

3. Shopify's Personalized Privacy Policy
Before you start thinking about lead generation tools, ask yourself this: Why would someone give up their personal information on your site?

For Shopify, it was simple. Every eCommerce store owner needs a privacy policy, but most don't have the time or resources to make it. So, like the good marketers they are, Shopify created the first Free Privacy Policy Generator.

And the process is straightforward: Fill out the form, and Shopify will email you a privacy policy for your business with suggestions for you to customize depending on your store. Plus a free 14-day trial of Shopify — but only if you want it.

4. Annmarie Gianni's — The "What's Your Skin Score?" Quiz
The Annmarie Gianni skincare company created a quiz called "What's Your Skin Score?" to capture their target audience's information.

The quiz helped people find out if they could have better skin, and what to do next if so. It was placed on site pages with the most traffic — like the homepage and on blog posts. And everyone who completed the quiz and opted-in received:
A sample skincare kit for $10
A free eBook
$10 coupon off next purchase
Overall, the campaign generated $200,000 of new sales and increased leads by 20,258 people in 2 months.

5. Buffer's Email Course
Buffer sells a monthly subscription for its social media management tool. Their audience is made up of marketers, small business owners, and organizations who want to plan and publish all their social content in one place.

And what does an audience like that need most? A crash course on how to build a good social media strategy.
That's where Buffer's free email course comes in. The 25-day email course teaches subscribers how to create a social media marketing strategy. Plus see success using Buffer in their marketing mix.
6. BuzzSumo's Free Trial
Free trials are not a new or revolutionary lead generation example. But for SaaS companies, it can be the most powerful ways to get more paying customers.
Why? Free trials can:
Give customers a first-hand experience of your products.
Be easy to set up — simply give users access.
Lower friction for conversion.
BuzzSumo lets you use their content search software for free without creating an account. Most Shared, Trending, and Influencer search tools are limited. However, if you want more, you can sign up for a free 7-day trial.
One key thing BuzzSumo does, which other SaaS companies don't, is ask for zero credit card information. We all know how frustrating it is to be unexpectedly charged after a free trial.
7. ManyChat's Expert Interview with Ryan Deiss
66 percent of people who follow influencers do so when content is relevant to their unique interests. So if you want to attract a particular audience, it makes sense to spotlight people they follow.

And we did just that. In our interview with Ryan Deiss, one of the most respected leaders in digital marketing, we cover how people can better ask questions in their Messenger bot to generate qualified leads.

Expert interviews are successful in lead gen because they help add expertise outside your knowledge base to your site, reach a larger and more diverse audiences, and build new relationships.

8. Groove HQ's Live Challenge
Live challenges are a fun and creative way to generate more leads in 2020. 

A live challenge is a public goal you are set to achieve. The most exciting parts of live challenges are journey updates, the obstacles, and, ultimately, the lessons you learn along the way.

One of the lead generation examples that use a live challenge is Groove HQ, a helpdesk startup that used their blog to show the journey to $100,000 in monthly revenue.

The challenge helped Groove HQ grow their blog visits to over 250,000 users per month. Revenue also skyrocketed alongside that, bringing in over $500,000 per month using only content marketing as their primary investment.

For your live challenge, choose a topic that hits home with your target audience. GrooveHQ's readers wanted to learn how to show ROI for blogging, so in return, GrooveHQ taught them how to do that.
9. Jason Swenk's $250K Lean, Mean, Lead Generating Chatbot Machine
Many smaller businesses — and even bigger ones, especially in the online coaching space — don't have a big marketing team. When it comes to lead generation, it's hard to find the time and resources to execute ad placement, design, copy, analytics, and more.

Which is why Jason Swenk took a different approach for his online coaching business. To speed up the lead generation process, he integrated a ManyChat bot on his website to push his Agency Playbook. When a website lead clicks "Send to Messenger," the funnel starts for qualifying leads.
Jason's success relied not only using Messenger bots to automate the important stuff, but reaching out to highly qualified leads to close the deal in person.
The process was simple:
Drive people to your chatbot.
Qualify and direct leads.
Send automated follow-ups.
Reach out to high-value leads in person.
After about two months, program sales doubled, and high-end services increased by 74%.

Overall increase in revenue: nearly $250,000.

Want to put together a high-converting lead generation strategy for your business?
Whether you're struggling with a low-converting sales funnel or want to create a strategy from scratch, there has never been a better time to improve your lead generation strategy.

Consider these nine lead generation examples as inspiration to create a high-converting pipeline for your business. And if you need help with your Messenger Marketing strategy, join the ManyChat Community (76k+ strong!).

Or, sign up for a free ManyChat account and start building your bot today.
Los contenidos de este blog han sido elaborados de forma independiente y sólo tienen fines informativos. Las opiniones expresadas son las del autor y no reflejan necesariamente los puntos de vista de ManyChat o de cualquier otra parte. Los resultados individuales pueden variar.