How to Start A Business From Scratch in 2021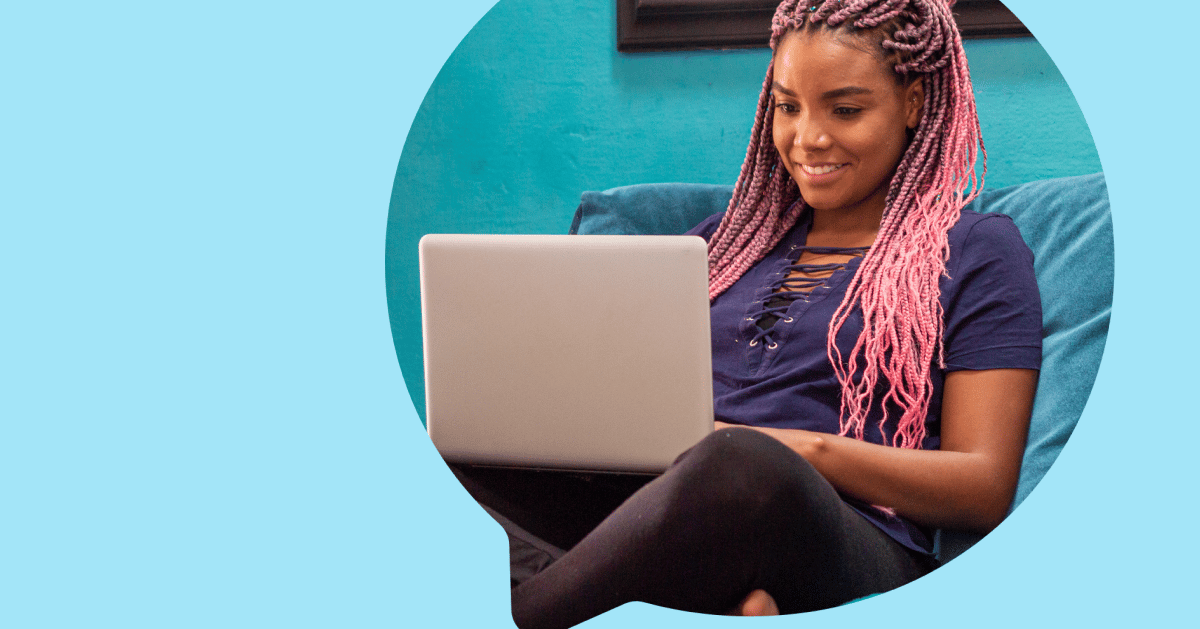 Starting a new business can be the most rewarding experience of your life.
It frees you up from having a boss, lets you control your working hours, and can be more profitable than a 9-5 (when run well).
But it's not easy. In fact, it's really hard. When I took on my second business, Peak Freelance, I wasn't sure if I was up for the task.
But I thought of the wise words of Hillel the Elder, a first-century Jewish scholar, "If not you, then who? If not now, when?"
Hillel's sage words inspired me to take the plunge into developing my entrepreneurial characteristics. Did I want to sit around and wait for someone else to do it? No. Did I want to wait until tomorrow? Always! But the truth is, there is no better time to launch a business than today. 
If you're ready to start a business but don't know where to begin, this guide is for you.
How to start a business
This guide assumes you have a least a couple of product ideas in the back of your mind that you could capitalize on to start. However, if you don't have any products to sell, check out our post, "The Best Product Ideas to Sell Online." Once you have an idea, it's time to conduct some research.
Market research
A common mistake beginners make when starting any type of business is jumping through all the hoops to get a product concept to market, only to find out demand is nonexistent or that their product is the same as a competitor's. Ouch
The best way to avoid this situation is to do initial research to answer the following questions:
What is the competition like?
Having competition in the market is a good thing (stay with me here). It means there is demand for the product or service you want to sell. That said, you need to be able to differentiate yourself from competitors, so you'll want to create a "competitor analysis."
A common competitor analysis uses the SWOT framework (Strengths, Weaknesses, Opportunities, Threats) to determine what kind of advantages or UVP (Unique Value Proposition) your business will have compared to others.
What is the demand for your product or service?
If there's substantial competition, it's safe to say there's plenty of demand—but lots of competition comes with its own risks. If you have little-to-no competition, you'll need to estimate the demand. One way to accomplish this is by putting your product idea into Google Trends. Ideally, you'll want to see an upwards (or at least consistent) search volume for your idea.
Another popular way of estimating demand is to either create a crowdfunding campaign or build a landing page that captures contact information for people interested in your product concept.
Create a business plan
Once you've completed your research, it's time to put pen to paper (or screen). Writing a business plan will help you crystalize your research, objectives, goals, and overall vision for your business. We already created a thorough guide on writing a business plan that includes templates, so here is a summary of what a business plan should include:
An executive summary. This is the high-level overview of your vision, goals, mission statement, and value proposition. It's better to write this part last, as you may find yourself rewording it as you develop other areas of your business plan.

Company description. In this section, go into greater detail about yourself and your startup business. Disclose business details like its legal structure (more on this later), business model (B2B, B2C, D2C, etc.), whether you'll hire employees, launch date, and if you have secured funding already. You'll also want to include a summary of the problem your product addresses and the advantages your business has over the competition.

Market analysis. This is where you'll be able to showcase your competitor and demand research. Go into detail using your SWOT (or another framework) competitive analysis and provide evidence for product demand in your target market.

Products, services, and delivery. Here you'll want to expand on your products (or service) in greater detail, including any future production ideas. This section should also cover logistics like shipping, manufacturing, and the supply chain.

Sales and marketing plan. This section should include your marketing strategy, sales management plan, and customer acquisition and retention ideas. You'll also want to detail the marketing and sales tools you plan to use and how they integrate into your tech stack, like ManyChat for Shopify.

Funding requests. If you're looking for external investment (say you want to build physical office space or acquire a small business loan to hire a designer), you'll want to include a section dedicated to your funding goals with the particulars of your terms and conditions.

Financial statement. Here you'll need to provide details on your business's profitability for the previous three to five years, including cash flow. If you're just starting out, you can either provide whatever information you have or include a projection (if you're just starting).

Appendix. This part of the plan includes any relevant documents not featured in the central business plan, like patents, product documentation, or other legal documents such as business insurance summaries.
Create your brand name and logo
If you haven't already thought about a name and logo for your business, now is the time to do so! (You can go back to add them to your business plan as soon as you have them.) For some entrepreneurs, naming a company comes naturally to them, and dreaming up with a logo is their favorite part of building a brand. For others, it can be a headache.
If you're in the latter group, you can use online business name generators like those from Shopify or Namesmith. Using a generator takes the pressure off you to come up with something catchy yet relevant; such programs often include an option to see if the name is available as a domain at the same time (also necessary for your online store).
When it comes to creating a logo, you have a few choices. You can hire a graphic designer (either one you find through recommendations or from freelance sites like Fiverr or Upwork) or have a go at building your own with a tool. Some free or freemium tools, like Canva or Ucraft, are more hands-on, but there are also paid tools like Looka that use AI to help design one for you.
Making it legal
Another step you'll want to take early on is ensuring your startup can legally conduct business. We're not lawyers or accountants, and we don't know your specific circumstances, so here's a disclaimer: The contents of this article do not constitute legal or financial advice and are provided for general information purposes only.
With that caveat in mind, here are some universal steps you'll need to take to formally legalize your business:
Decide on your business structure. Choose from a sole proprietorship/trader, a type of partnership, a limited liability company (LLC), or a C corporation in the U.S., or the equivalents that exist in your country. Each type has its pros and cons, personal liability differences, and federal (or other) tax commitments. It's up to you to evaluate them and decide which structure is best for you.

You can get more information online for the country you plan on conducting business in (for the U.S, check out SBA, Small Business Administration). This is information you'll want to add to your business plan's "company description" section.

Register your business. Once you've decided on a structure, go ahead and legally register your business or get a business license. The amount of time, money, and effort you'll expend for this step depends on which structure you decide to go with—if you're ever unsure, seek professional legal advice. (U.S. folks can also look to the SBA for some advice.)

Get a business bank account. You'll want to obtain a transactional business account (checking/chequing or current account, depending on where you live) before generating sales for two main reasons: 1) You'll want to separate your personal finances from your business finances, which makes for more straightforward bookkeeping. 2) It will be infinitely easier to manage taxes from a dedicated account and report to the IRS (or your local equivalent) for tax purposes.

Familiarize yourself with sales taxes. Sales taxes vary from country to country and even region to region. It would be wise to acquaint yourself with the sales tax regulations for your business's headquarters to be sure you're conducting your business within the confines of the law and won't get hit by penalties later on. Unfortunately, ignorance doesn't exempt you from the law.
Source your products
At this point, you've made it official. Congratulations—your business exists! The next step is to source your product. After all, it has to come from somewhere. Luckily, there are a few reliable options for sourcing eCommerce products. Here are some of the more popular options.
Make it yourself. The DIY approach is a common way for small business owners to begin their entrepreneurial journey. However, if your product gets popular and you find yourself suddenly unable to keep up with demand, it can get a little sticky. While you have more control over the process, the DIY approach doesn't generally scale well.

Hire a manufacturer. This one is not for the faint-hearted (or those with shallow pockets), as a manufacturer will often be your highest cost of selling products online. You can either go with a domestic manufacturer or an overseas one; there are pros and cons to each. Ideally, you'll want to have a detailed design spec ready when you approach a manufacturer, so you can minimize production time and lower the risk of receiving a product that is miles from what you envisioned.

Dropshipping. Due to its low startup costs, dropshipping has received a lot of attention in the last few years. You don't hold any inventory with dropshipping. When the customer buys from you, you purchase the product directly from the manufacturer or supplier, who also ships them right to your customer's door.
Each of these methods can lead to success for entrepreneurs, but the best one for you depends on the type of product and business you want to run.
Price your products
Pricing your products is often a significant source of anxiety for new business owners, eCommerce or otherwise! Many will fall down into an internet rabbit hole searching for pricing strategies and researching competitor pricing, putting off their launch until they "figure it out."
The best answer to the pricing question is quite simple: total up how much it costs to make one unit of your product (including your labor time at a reasonable rate), and add your desired profit margin.
Of course, you'll want to ensure your costs are as low as possible and that your margin keeps your price within the "market range." Scared you won't get it right on the first try? Here's a pro tip: You don't have to stick with the price you initially set. Once you start selling and get a better feel for the market, you can adjust your pricing to reflect what you've learned.
Set up your online store
Creating your online store is the next big commitment. It's where your potential customers will browse your products, and it will bring your business to life!
There are two main routes you can take to build your store. The first is custom-building one with the help of a designer and developer on your team. Of course, this option can be costly if you're hiring the help externally.
The other route is to use an out-of-the-box eCommerce platform like Shopify.
You can choose from a library of free or paid templates to set up your online shop in a few hours. You'll want to spend extra time on compelling website copy, eye-catching branding, high-quality photography, and conversion rate optimization techniques to make it the best business website it can be.
If you need a little more help or inspiration for building your website, check out our guide, "How to Build an eCommerce Website."
Market your business
Once you've created your online store, it's time to put your marketing skills to work to help customers find it (if you didn't go for a crowdfunding campaign initially or capture emails from a landing page). There are several different marketing strategies you can use, including:
Content marketing
Paid ads
Search engine optimization (SEO)
Influencer marketing
Affiliate marketing
Loyalty programs
(Just to name a few!) In reality, you'll likely need to mix and match several of them to build a well-rounded approach.
Ecommerce chatbots
One strategy that has experienced explosive growth in the industry is eCommerce chatbots. You can use a chatbot service, like ManyChat, to automate many of the processes involved in both the marketing and sales channels, like capturing contact information from your customer base, welcoming new customers, qualifying leads from Facebook, and preventing cart abandonment. Here are a few examples of chatbots in action to give you some ideas:
hideAWAY Handmade
hideAWAY Handmade, a handcrafted artisan soap and body product retailer, used a chatbot to perform several functions from sending coupons and notifications to lead generation, leveraging giveaways and rewards to get users to interact with the brand. In all, the company generated $100k additional revenue in just one month.
Zinvo Watches
Zinvo Watches, a premium watch brand, also opted for the chatbot strategy to address a customer problem — having too many choices to browse online to make a final purchase decision.
Zinvo's main tactic involved creating a short quiz in Messenger (which would tag and segment quiz participants for later marketing efforts) that produced a curated list of watches based on users' answers. In the first few weeks, 2,400 people interacted with the bot, 56% of whom completed the quiz.
La Catrina
As a thriving local restaurant serving tacos and tequila, La Catrina could have easily fallen victim to the coronavirus pandemic. Instead, with the help of a Messenger chatbot, it was able to drive $27,000 in additional sales.
La Catrina's strategy leveraged a QR code printed in a local magazine that linked customers to its Messenger bot. The bot then took customers through the restaurant's menu, allowed them to place an order and pay with Apple or Google Wallet or major credit cards, and activated La Catrina's mobile wallet-based loyalty program.
Start your new business today
There are so many opportunities and low entry barriers for starting an eCommerce business today—but these come at a price of high competition.
To get ahead of the game, you'll need to take in plenty of resources (the ManyChat blog has a whole section dedicated to eCommerce) as well as use modern methods to acquire and retain customer attention, like building an eCommerce chatbot.
Grow your business with ManyChat. Start free today.
Los contenidos de este blog han sido elaborados de forma independiente y sólo tienen fines informativos. Las opiniones expresadas son las del autor y no reflejan necesariamente los puntos de vista de ManyChat o de cualquier otra parte. Los resultados individuales pueden variar.