How to Make Money on Instagram (Even Without Thousands of Followers)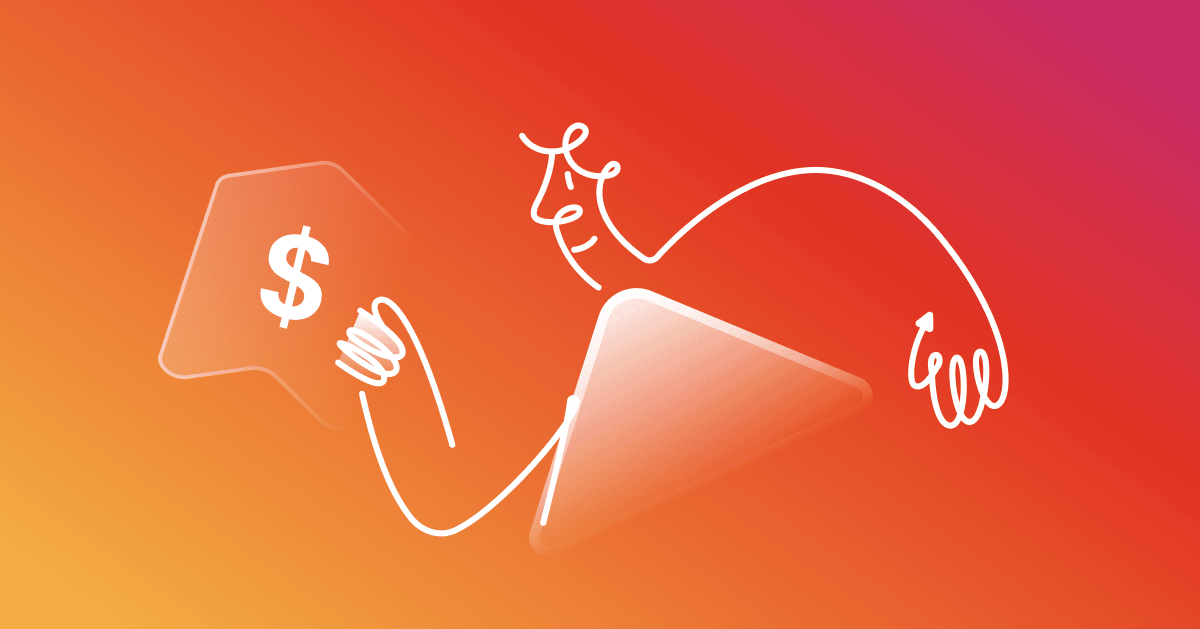 Looking for another way to make money online with social media marketing? You might have stumbled upon Instagram, one of the largest social media platforms in the world.
What started out as a social networking app intended for people to stay in touch with family and friends has turned into a money-making machine. Everyone from big-name brands to local influencers with a small following can reach the 70% of users who turn to the platform for product discovery, because of Instagram marketing.
Do you want to get a slice of the millions of dollars spent on Instagram every month? In this  social media platform guide, we'll share how to make money on Instagram as both a business owner and creator.
Can you really make money on Instagram?
Instagram (IG) is one of the biggest social media platforms in the world. Not only are users spending time engaging with their network on the platform, but they're also making purchases from brands they follow.
Research shows that 81% of users research products or services on Instagram. It's a superb marketing channel for businesses since there's the potential to get their products in front of their ideal customers … for free.
Instagram also has a suite of features that makes it easier for businesses to sell products and services through the platform, including:
Multimedia content formats such as photos, carousels, Reels, and Stories.
eCommerce options like Instagram Shops and shoppable posts.
Paid advertising to expand your reach and target potential customers.
Don't have a business to promote? Instagram is investing $1 billion into helping creators make money through the platform (more on that later). You can still earn a living by building a following, promoting other brands, and being an affiliate for a retailer's products on Instagram.
How many followers do you need to make money on Instagram?
We know that Instagram can help you make money thanks to the billions of people using the platform to research and guide their purchase-making decisions.
But it's only the huge brands — you know, the ones with millions of followers — that can make money on Instagram, right? Well, that's not entirely true. In fact, you can generate sales and revenue on Instagram with only a handful of followers.
The amount of money you can make through Instagram doesn't just depend on your follower count but rather:
How niche your product is. How many people are interested in the things you're selling using your Instagram profile?
The value of your product. If it's a high ticket item, fewer sales can still generate high income.
Your engagement rate and relevance of your followers. If you have a lot of followers but they don't like, share, or comment on your content, they're unlikely to buy from your Instagram account.
Though important, follower count isn't the be-all and end-all when it comes to making money on Instagram. Two thirds of Instagram profile visits come from people who don't follow your account; you have the opportunity to make money from a small Instagram account with a limited number of followers.
How to make money on Instagram as a business owner
Now we've established that Instagram is a viable way of making money for your business, but the question is: How?
Here are some of the best techniques to make money on IG as a business owner.
1. Partner with influencers to drive sales
Don't underestimate the power of influencer marketing and unique Instagram creators. Having Instagram users with large, engaged followings promote your products is a great way to increase awareness of your business, get people talking about your products, and drive revenue.
It's why 89% of marketers find that the return on investment (ROI) from influencer marketing is comparable to or better than other channels.
Start making money on Instagram by partnering with influencers and Instagram creators. Send them product samples in return for a feature on their profile, like this example of Good Hair Day's (aka GHD) partnership with beauty influencer Shaaanxo:
To increase the chances of influencer audiences viewing the sponsored content and buying the products on offer, provide influencers with a discount code to share with their followers using the Instagram app. This is a win-win: You support the influencer you're working with (if you give them commission on sales they make) while also giving people an incentive to purchase. 
Don't worry if you can't find influencers with huge followings in your industry or niche. Micro-influencers (those with less than 5,000 Instagram followers) tend to have higher engagement rates than mega-influencers, so you can still leverage a blogger's audience to make money through Instagram.
2. Create an Instagram Shop to make it easier for customers to buy
If you sell physical products online and want to understand how Instagram accounts make money, an Instagram Shop is the perfect way to market items. 
Use integrations with Shopify or BigCommerce to showcase your product inventory on Instagram. Followers can browse your stock, view product information, and purchase items without ever leaving the app. According to Instagram, 130 million users tap this kind of shopping post each month.
The best part? You can tag products in your feed posts, Stories, and Reels the same way you would tag a friend. When clicked, these product tags take Instagram users to the product page. It's easier and more convenient than finding a workaround to direct Instagram users to your site, especially since IG only allows one external link in the bio.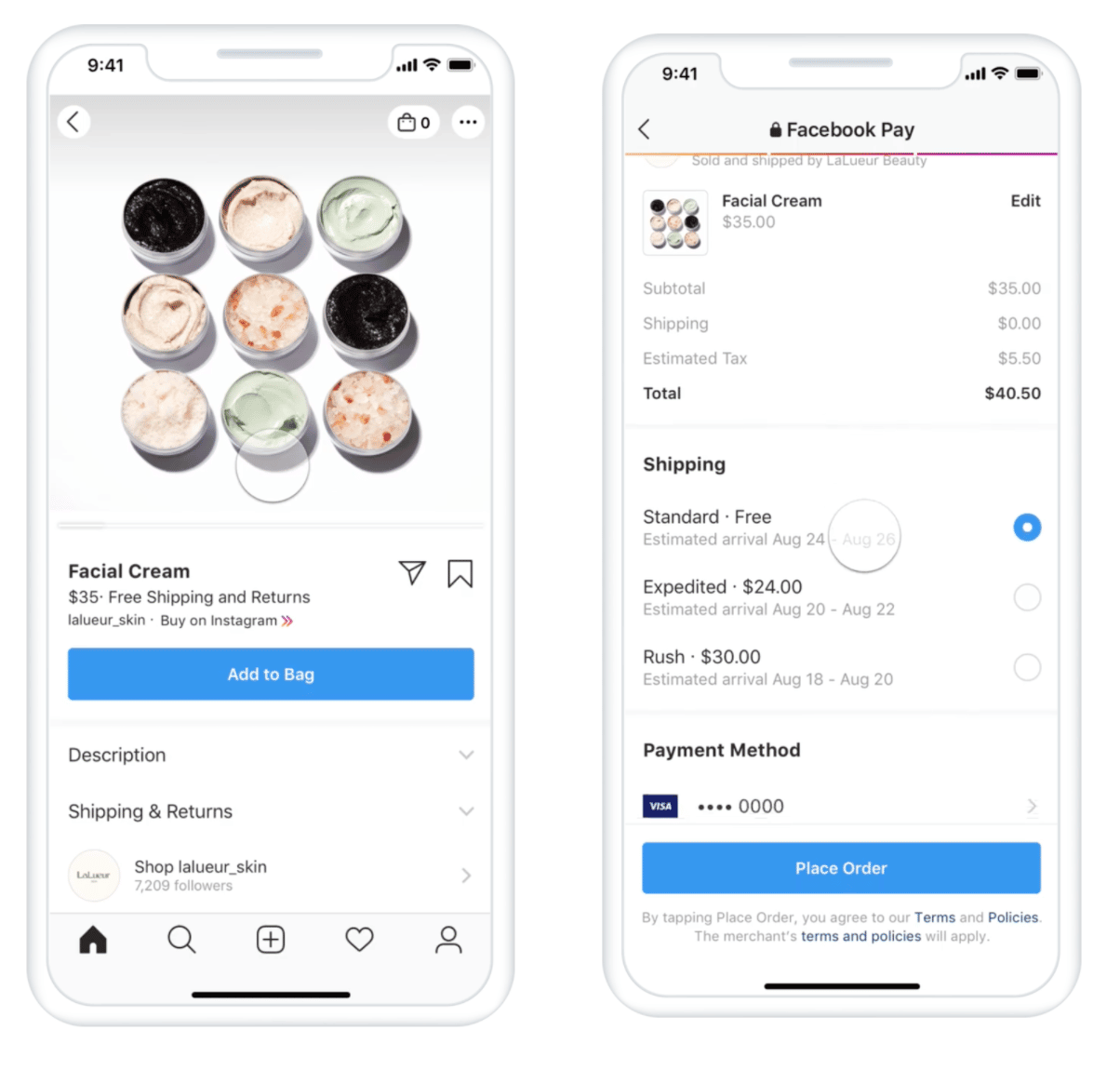 3. Use Instagram Insights to understand your audience
Instagram business accounts have access to additional features that help you make more money from the platform. As well as information on post likes, comments, and engagement, you can use Instagram Insights to uncover:
Demographic information of your followers, such as their gender and age range.
Follower growth over time.
Your account reach.
The time of hours and days your audience is most active.
All of this information can help you better understand your audience and their preferences on the social media platform, which, in turn, can inform your Instagram content strategy. So if you see that most of your followers are active on the weekend, for example, tweak your strategy to make sure you have content going out during those peak times. 
4. Drive product purchases with Instagram Stories
As well as feed posts and carousels, Instagram Stories are a great way to showcase your products to potential customers, and should not be ignored when going over how do Instagram accounts make money. 
Though they disappear after 24 hours, compared to traditional Instagram posts, Stories have a prominent place at the top of a user's Instagram feed. Half of the people who view a product or service on Instagram Stories go on to make a purchase. It's a great way to promote things such as time-sensitive discounts, flash sales, or promo codes. 
And if you have more than 10,000 Instagram followers, you can include a link on your Story for users to swipe up on before being taken to a specific product page on your website.
If you don't have 10,000 followers, however, Instagram Automation by ManyChat allows businesses to drive product sales even if you don't meet the minimum follower requirement. Simply encourage people to respond to your Stories with a specific keyword and configure keyword triggers to deliver automated messages based on responses: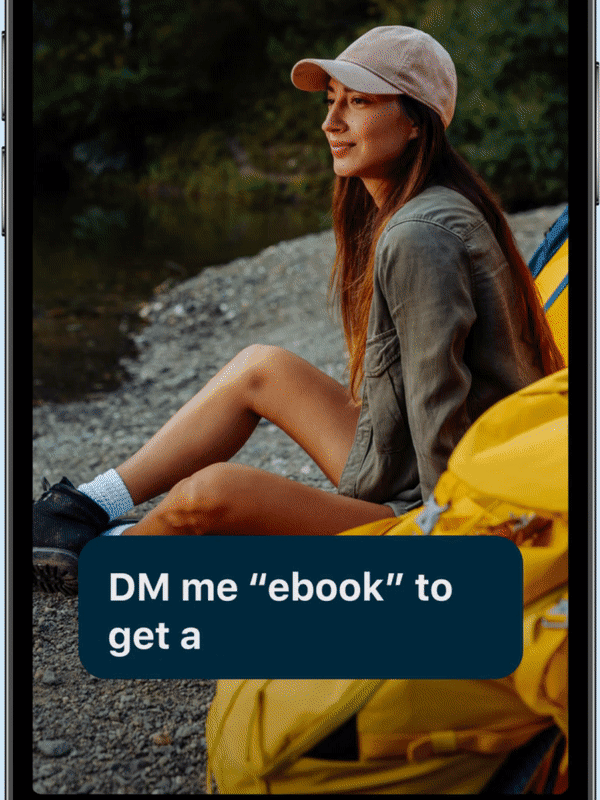 5. Use automation to respond to potential customers on autopilot
Did you know that 40% of consumers expect a response within an hour of messaging a business on social media? Sometimes, it's not always possible to meet those demands, especially outside of business hours or when you have tons of messages to sift through. That's where automation is a huge help.
ManyChat's Instagram Automation allows you to deliver real-time responses to consumers when they ask questions or comment on your Instagram posts.
If you're a clothing retailer, for example, use automation to instantly respond to user questions about things like sizing, color variations, and stock availability.
6. Use paid ads to reach new audiences
Though you may have thousands of Instagram followers, it's not guaranteed that they're all going to see your posted content. Instagram's algorithm serves content to users it feels are most likely to interact or engage with it, meaning fewer than 8% of IG followers will actually see a brand's feed posts.
If you have the budget, consider investing in paid advertising. Instagram advertising has a potential reach of almost a billion users. Granted, not all of those people fit your ideal customer profile, but many of your target customers are reachable through ads.
We wrote an entire guide to running Instagram ads here, but to summarize:
Connect your IG account with Facebook Business Manager.
Choose a campaign objective (i.e., increase website purchases).
Set a budget and duration for the campaign.
Define your target audience.
Select IG placements (Stories, Explore, Collection, and Feed ads).
Design the creatives for the ad.
Create a conversation flow.
7. Encourage customers to use the small business sticker
We've briefly touched on the fact that Instagram is launching new features to help brands make money through the platform. One of those features is the small business sticker: a graphic that allows users to create their own Stories and tag a small business like yours.
The sticker originally launched during the early stages of the COVID-19 pandemic as a way to support businesses hit hardest by store closures. In its first month, 61% of Instagram users added the sticker to their Stories.
Expand your reach by encouraging previous customers to use the sticker and tag your business. Once they do, you'll receive a notification in your Direct Message (DM) inbox. Use Instagram Automation by ManyChat to send an immediate "thank you" message to anyone that mentions your brand in their Story.
How to make money on Instagram as an influencer
You don't need to be a business owner to make money on Instagram. The platform has launched a suite of new features to help anyone earn a living through the app — meaning you can earn a living as an influencer.
The amount of money you can make largely depends on your follower count, niche, and typical engagement rate. Brands want to work with influencers with a personal brand and strong online presence. The more engaged a following you have, the stronger your chances are of a follower seeing your sponsored content and completing a purchase from your brand partnership.
If you tick those boxes and have a Creator account, here are three ways to make money on Instagram as a social media influencer.
8. Work with brands to post sponsored content
We've already touched on the fact that brands use influencers — and, by extension, their audience — to promote their own products. Most often, brands gift free products to influencers they work with as an incentive to share it with their audience.
However, influencers can also make money through collaborations. Brands also pay for shoutouts or sponsored content on an Instagram influencer's profile, like Pretty Little Thing's sponsored post on Molly Mae's account, for example:
As an influencer, the amount you can charge for a sponsored post depends on how many followers you have and your typical engagement rate. Data shows that micro-influencers with 10,000-50,000 followers can earn up to $500 per post. Those with over 1 million followers can demand upwards of $250,000 for sponsored branded content.
9. Enable Bonuses for Instagram videos
Instagram is encouraging influencers to use Live video through its upcoming Badges Milestone Bonuses feature. People with a Creator account will receive the following cash bonuses for hosting Live videos:
Milestone 1: $100 when you go Live with badges once for at least 15 minutes.
Milestone 2: $150 when you go Live with badges with another account for at least 30 minutes.
Milestone 3: $250 when you go Live with badges for at least 15 minutes once a week.
IG is also rolling out Bonuses for other types of content, including Reels. Influencers can share Reels and earn cash for the number of views video clips get within a set time frame. It's a great way to make money as an Instagram influencer and build an audience at the same time.
10. Create an affiliate shop
Affiliate marketing is a huge money-maker for influencers. It's a strategy that helps creators partner with retailers, promote their products, and earn a commission percentage for the revenue they generate for the brand.
Instagram is aiming to make it easier for creators to make money through affiliate marketing with its Affiliate Shop. A statement from the platform said:
"In the coming months, we'll begin testing a native affiliate tool that will allow creators to discover new products available on checkout, share them with their followers, and earn commissions for the purchases they drive — all within the Instagram app."
This monetization feature is currently in beta and only available for invited influencers. A full rollout for US creator accounts is expected later this year.
Start making money on Instagram today
As you can see, Instagram offers a range of features for all types of people to make money on the platform — influencers and businesses included.
Regardless of how you're making money, creating and sharing engaging content and Instagram posts should be at the heart of any Instagram strategy. It's the best way to scale your Instagram revenue over time, rather than getting a quick buck and running out of steam.
Ready to automate your Instagram marketing strategy? Start using Instagram Automation by ManyChat.
Los contenidos de este blog han sido elaborados de forma independiente y sólo tienen fines informativos. Las opiniones expresadas son las del autor y no reflejan necesariamente los puntos de vista de ManyChat o de cualquier otra parte. Los resultados individuales pueden variar.