Conversations 2019 Speaker: Kelly Noble Mirabella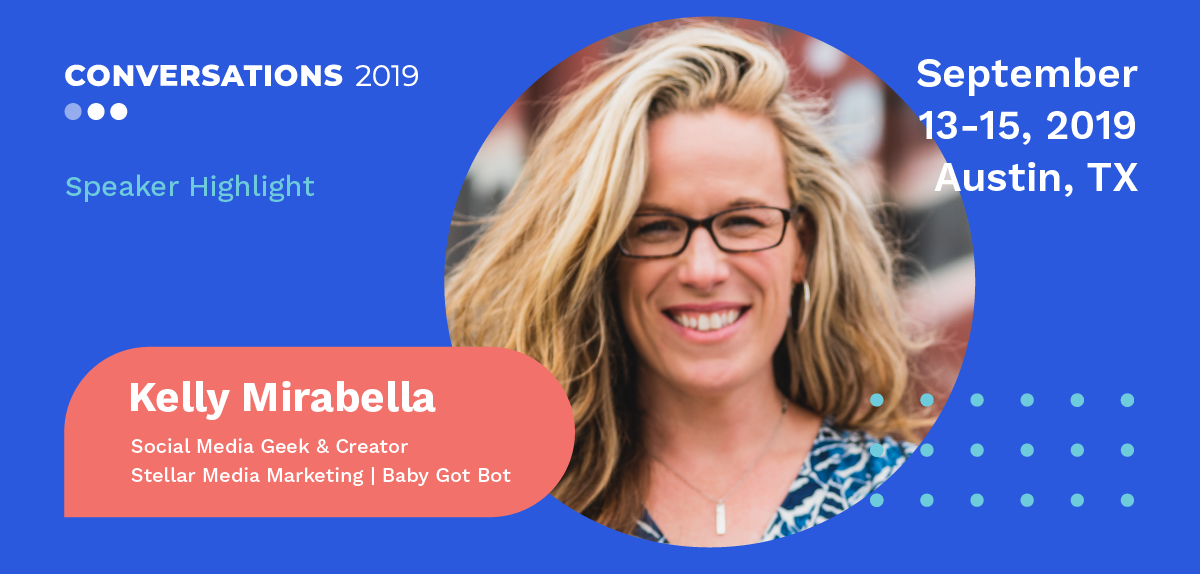 Marketing is ever-evolving, and we're gathering all the change-makers to discuss the new way to thrive in a fast-moving industry. Conversations 2019, our Messenger Marketing conference, brings thought leaders together to think outside the box, helping you take your business to the next level.
Getting creative to grow the business is one of our speaker's highlights. Kelly Noble Mirabella, Social Media Geek & Founder of Stellar Media Marketing, created a one-stop shop for marketing clients looking to improve their business. And, being a social media geek, she became an expert in Messenger Marketing, creating her own bot: Baby Got Bot. With her engaging bot personality, she discovered how to help her clients succeed with Messenger Marketing.
From her personal experience to her client's, Kelly digs into how a bot's personality is one of the significant components to grow your business with Messenger Marketing.
Meet the Speaker
Kelly Noble Mirabella, Social Media Geek & Founder of Stellar Media Marketing
Session: How to Not Be Boring: Creating Cravable Messenger Marketing That Turns Subscribers Into Fans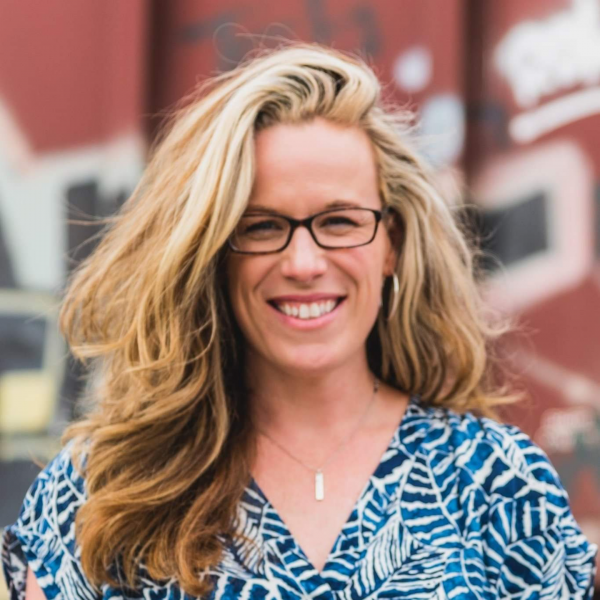 Don't forget to register for Conversations 2019!
In 2010, Stellar Media Marketing was born. Kelly wanted to create a sort of one-stop shop for clients looking to get the most out of the internet. Kelly knew to be able to help her clients best, she would need to offer an extensive range of services. Today, Stellar Media Marketing strives to help clients tie all the pieces of their marketing together with services that are designed to complement each other. Kelly and her team help clients form the picture of the business marketing goals and put the pieces together.
Kelly has had extensive experience with social media for both personal and business use. With a foundation in networking and traditional marketing to supplement her social tech-savvy, Kelly has built her reputation in the marketing industry on referrals and the vast network of professional connections she's worked hard to develop and nourish over the years. Kelly specializes in helping small to medium business succeed with social media and internet marketing.
Joining Kelly are fantastic thought leaders in the messenger marketing world. Discover other speakers for Conversations 2019 this September in Austin, Texas.
Get ready to dig into Messenger Marketing and learn new skills, strategies, and features that will push your business growth to the next level. We'll be sharing more speaker and schedule updates over the next few months.
Don't forget to join in on our Conversations 2019: Meet the Speakers weekly Facebook Live series to learn more about who's who and what they are up to. Tune in every Thursday 9 AM PDT.
About Conversations 2019
Conversations 2019 is two days of bot advice, insights, and motivation to help you take your business to the next level. So, what are you waiting for? Don't miss out on the next era of messenger marketing. Register today, tickets are selling quickly! #Conversations2019
Interested in sponsoring? Email us at conversations@manychat.com.

Los contenidos de este blog han sido elaborados de forma independiente y sólo tienen fines informativos. Las opiniones expresadas son las del autor y no reflejan necesariamente los puntos de vista de ManyChat o de cualquier otra parte. Los resultados individuales pueden variar.