What Is Instagram Automation by ManyChat?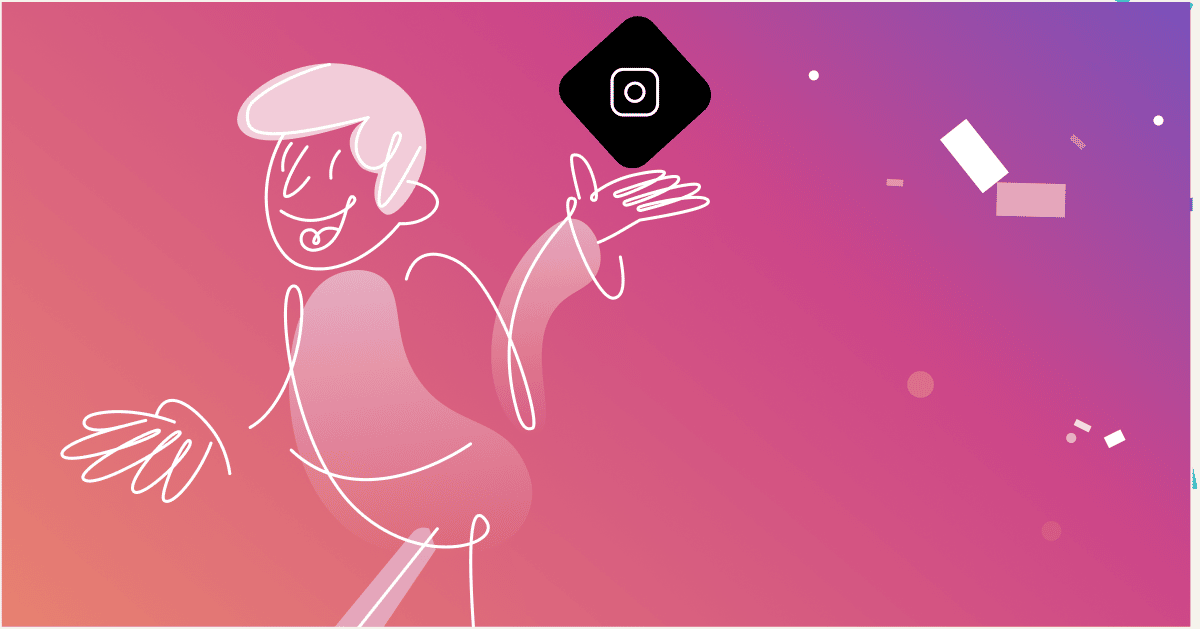 If you're not on Instagram, you are missing out, plain and simple.
Instagram (IG), the largest photo- and video-sharing platform worldwide, has over 1 billion monthly active users and 500 million daily active Story users. And with IG's robust features, businesses, influencers, and marketers are able to market and sell right on the app.
Since users can engage and communicate directly with brands on Instagram, businesses, marketers, and influencers have a unique opportunity to build brand awareness and convert shoppers into loyal customers.
While creating captivating content is a must on IG, it's also important for businesses to stay on top of replying to messages and comments. And since roughly 400 million users message a business every day, companies need to set aside time to craft responses, which can be time-consuming.
Luckily, Instagram Automation by ManyChat can help streamline the process, giving you back your valuable time in the process, by crafting automatic, personable replies that deliver essential information to the user.
According to Idan Faccia, who helps manage @nashe.ukraine Instagram account, Instagram Automation by ManyChat has been essential to making responses more efficient and freeing up the team's time for other important tasks:
"We have got too many incoming messages to be able to handle it manually. We'd like to have a bot replying to the most common questions like where to buy or what's the price or ingredients."
From solving user inquiries to converting casual shoppers into paying customers, learn what is Instagram Automation and how you can apply it to your Instagram marketing strategy.
What is Instagram Automation by ManyChat?
Instagram Automation by ManyChat empowers businesses, marketers, and influencers to supercharge their Instagram marketing efforts through automated Instagram conversations.
Instagram Automation also allows marketing and customer service teams to hop into real-time conversations with customers at any time, all while ManyChat's CRM features collect critical user information.
Instagram Automation saves businesses time and generates more sales and qualified leads while boosting engagement.
Marketers, brands, and influencers can immediately benefit from IG Automation because it:
Generates sales by replying to product questions like, "Will this fit a size 0?" before sending customers to a buying destination.
Saves time and automates answers to frequently asked questions like, "Do you offer free shipping?"
Generates qualified leads by automating the lead qualification and follow-up process.
Increases audience engagement by automating other kinds of Instagram activities such as automatically responding to all post comments and Story mentions.
Scales Instagram Ads that start conversations with customers, like Story Ads that ask customers to "DM me this word."
Broadly speaking, adding automation to your Instagram Messages creates an entirely new layer of engagement to your Instagram account and marketing activities. For example, marketers can use native Instagram features like Stories to create automated conversations with customers, ensuring the IG account gets engagement beyond just a Story Reaction.
This deeper, more extended engagement translates into business outcomes, whether that's more sales, better leads, more followers, or better customer support.
Instagram Automation features on ManyChat
Now that you have a basic understanding of what Instagram Automation is you may be asking yourself: What are the key features of ManyChat's Instagram Automation? Plenty!
With Instagram Automation by ManyChat you get:
Personalized, automated conversations built fast in FlowBuilder, a flowchart-based interface.
Automated responses and conversations to Keywords based on messages and queries IG users send you.
Automatic replies, messages, and reactions to post comments, also known as the Comments Growth Tool.
Replies and business automation for all IG account Story Mentions.
Scalable, repeatable Instagram Messaging Ads.
Prefilled, customizable buttons for new customers/followers that help Start Conversations.
Ability to capture and store customer-given data, like emails and phone numbers.
Live Chat portal where entire teams can chat in real-time with Instagram users and access to ManyChat's CRM for more informed conversations.
And, the list just keeps growing.
How can you use Instagram Automation by ManyChat?
There are a few ways to use Instagram Automation by ManyChat to deliver a unique chat experience with your followers, such as:
Qualify leads
Qualify leads inside Instagram Messenger by automating the lead qualifying process. Collect user information in order to send a follow-up message with ManyChat's SMS (short message service) or email functions to keep the conversation going.
Coupons and giveaways
Collect a user's email and phone number in exchange for a giveaway or coupon offer. In a post or story, ask IG users to message you with a certain keyword. After the user messages you with the keyword, the triggered flow will activate and signal the automation to collect their contact info for the giveaway or coupon.
Trilce Jirón Garron, CEO of TBS Marketing Costa Rica, is no stranger to coupon codes. She knows they are essential for her clients and as soon as she implemented Instagram Automation, she saw huge ROI.
"My favorite Instagram Automation feature is Story replies for sure," said Trilce Jirón Garron, CEO of TBS Marketing Costa Rica. "Imagine sending a little card on your product that says, 'Thank you for your purchase. If you'd like to share the love on Instagram, you can mention us in a Story and get 10% off for your next purchase.'

"And as soon as they mention you, they get a discount code via DM. So, the growth opportunities here are amazing."
Run an Instagram Ad
Run an ad on Instagram and have the call to action (CTA) take the user directly to IG Messenger.
David Garrett, Owner of Visual Spanish, LLC, is no stranger to Instagram ads and the engagement that his team receives.
"We run a lot of IG ads and get a ton of comments," said Garrett. "We are excited to use ManyChat to turn commenters into buyers!"
Simply, run an ad that opens to Instagram Messaging by implementing the native button functionality on Ads Manager to set up IG Buttons on the ad side. Then, create a keyword for the buttons.
You can also run a Story Ad and ask the user to message you a specific keyword. Once the keyword is messaged inside IG Messenger, your flow will be triggered. From there, ask for contact information, answer common questions, run an FAQ, and more.
Sell a course or set up a demo call
Set up a registration flow by asking the user to type a keyword in IG Messenger. Throughout the following automated flow, lead the user to either purchase a course or get them to set up a demo or consulting call.
Send lead magnets to all incoming Instagram subscribers
Create a ManyChat Rule that all IG opt-ins are sent into a flow; this option sends a message to all incoming subscribers, including Story Mentioners.
Build a quiz
Create a quiz to find out more about your customers. For example, if you're in real estate, build a quiz in order to learn more about home buyers' income levels and what they're looking for in their desired home.
Instagram Automation takeaway
Instagram Automation gives customers an entirely new way to interact with your business and can be used to leverage user interactions for business goals such as generating more leads, selling more products, or simply providing customer support.
Grow your Instagram following and make sales with Instagram Automation by ManyChat. See if your business is eligible by applying below.
O conteúdo deste blog foi preparado de forma independente e destina-se apenas a fins informativos. As opiniões expressas são de responsabilidade do autor e não refletem necessariamente a posição do ManyChat ou de qualquer outra parte. Os resultados individuais podem variar.