How to Get Traffic to Your Website Fast and Organically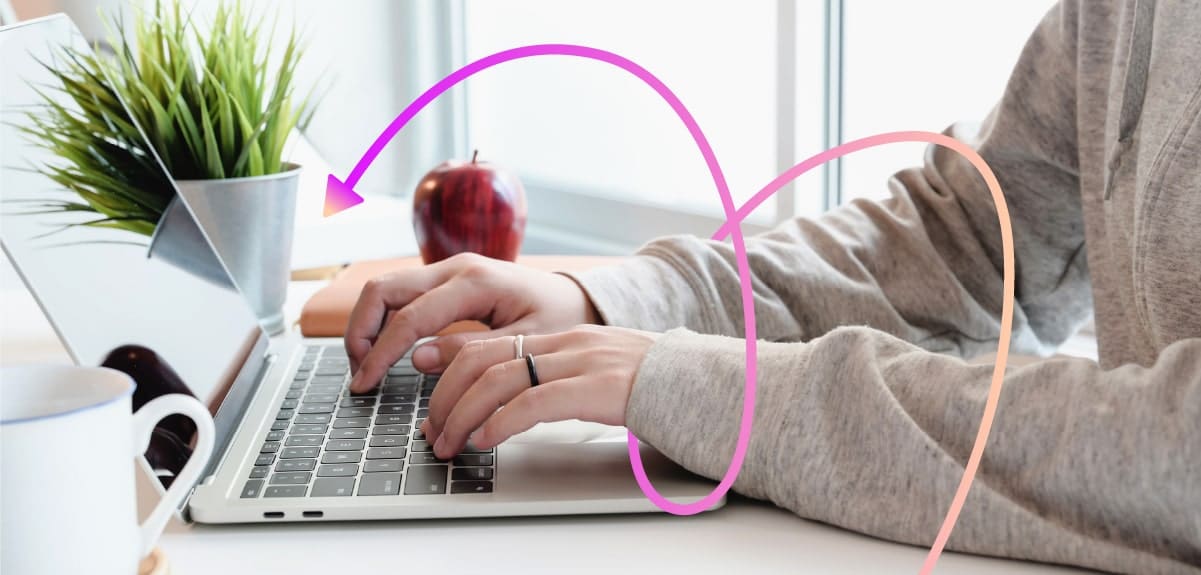 From lead generation to sales performance, more traffic to your website is often what drives more customers through the digital door.
For many online stores, website traffic is a primary driver of growth which can also help improve your search engine optimization (SEO) and determine how good your marketing campaigns are performing.
But what isn't always simple is knowing how to get traffic to your website.It can be hard to know where to start with so many tactics to choose from. And even harder to know which will bring in quality traffic. Becoming familiar with how to build a sales funnel is a perfect option for driving traffic and future sales.
Whether you're new to marketing websites or are a traffic-generating pro, here are 11 affordable ways to increase traffic to your website.
1. Create helpful content
Content marketing is a great starting point when looking at how to increase website traffic. When you publish consistent, valuable content on your website, it can help build credibility in your niche and attract your target audience .
Take Press for example. The company sells cold-pressed juices and cleanses online, so a healthy way of life is a big value proposition for them. Their blog, The Squeeze Magazine, covers all types of resource posts from places to eat in various cities, how to cook healthy meals, beauty tips, and more.
According to estimates from Ahrefs, The Squeeze has doubled in organic blog traffic over the last year.
To kick off your content program, start by doing keyword research with platforms like Google Adwords to find topics your target audience cares most about. Then began writing educational articles about the topics and uploading them to your blog. The more you publish, the more keywords you can potentially rank for, which helps increase website traffic when someone clicks through to your article.
2. Stay active on social media
You've probably heard that social media can increase website traffic, but haven't found the right tactics to get the same results. Social media can be one of the best free marketing tools to drive traffic to your website when done properly.
Figure out where your audience hangs out — is it Facebook? Instagram stories? Twitter, Reddit or Linkedin? Once you have a better idea, promote your business on those social channels. 
In the example below, Josh Barkin, Co-founder of Janis.AI, knew his colleagues on social media were struggling with the COVID-19 outbreak. To help them out, he shared a blog post with a free template bot builders could set up and use to boost their clients profits. The post got over 100 comments and was seen by 5.5K people.
Sharing content like a blog post, YouTube videos and templates on social channels like Facebook and Instagram can attract your target audience and drive targeted traffic back to your website. Ensure your website's link is always visible and has a clear call to action to encourage people to land on your page, increasing your click-through rate.
3. Build a subscriber list
A subscriber list can be a valuable source to increase website traffic. These lists are full of interested people who want to hear what you have to say, whether it's to read a blog post, watch a YouTube video, or get exclusive deals from your company.
Building an omnichannel marketing list through email, SMS, and Messenger can help get more targeted traffic to a specific page on your website. With ManyChat, you can easily grow these lists with your Messenger bot.
Because these lists are segmented, you can tailor messaging to each different customer group and increase the traffic going to chosen pages.
4. Direct Messenger bot visitors to your website
When a user visits your Facebook page, you can use a Messenger bot to initiate a conversation, get subscribers and funnel them to your website where they can view the content.
For example, in ManyChat, you can create a welcome message to greet visitors in Messenger. From there, you can ask them if they want to check out a case study or view products in your store.
5. Use Click-to-Messenger ads
Sending Facebook ads that click to Messenger and promoting content is an effective way to reach potential customers and drive them back to your website. Use a Custom or Lookalike audience to target people who are likely to interact with your ad and take action on your promotion.
Make sure you are sending useful information to people with a link back to your website within these Facebook Ads, similar to how Jasper's Market encouraged cooking class sign-ups in the example below.
Keep your Facebook ad copy short and to the point. This influences whether people will click-through to your ad or not. Write like your target audience is smart and doesn't have a lot of time, because if no one clicks, you won't drive any traffic to your website.
Create more profitable click-to-Messenger ads with ManyChat. It's free to get started.
6. Boost your on-page SEO
Search Engine Optimization is essential to increasing website traffic and a great retargeting strategy. Over 44% of shoppers start their shopping on Google, meaning it can drive significant growth to specific pages of your website, according to N Channel.
At the center of every SEO campaign is keyword research. It helps inform every other SEO-related task you do on your website, from off-page SEO, to how to improve your conversion rate, to optimizing your blog, product or category pages.
To go deeper into keyword research, read through this complete guide from Search Engine Optimization expert Brian Dean at Backlinko. You'll learn:
How to find keywords
How to choose the right keywords
How to use keyword research tools
Advanced keyword research tips
Once you get SEO right, you'll get higher rankings in Google and help get traffic to your website, which can also increase orders tied to organic search as well as your click-through rate, according to Business Insider.
7. Guest post
A guest post is a blog post you write for another company's website, or visa versa. Look for opportunities to partner with companies whose target audience is relevant to your business. Reach out and see if you can guest post on their site and include a link back to your website.
For example, the article Using a Chatbot for Your E-Commerce Store: 5 Tips for Getting Started on the ManyChat blog was a guest post from Rebecca Reynoso, a content marketer at G2, a crowdsourced business technology review site. This helped both companies tap into each other's audience with relevant, helpful information.
Another option to writing or publishing a guest post is to contribute to expert round up posts on sites like Referral Rock and Databox. A round up tip takes less time and can reach the same audience, helping you drive more traffic to your site, for free.
8. Use video marketing
By 2022, online videos will make up more than 82% of all consumer internet traffic — 15 times higher than it was in 2017, according to Cisco. Why? Because 72% of customers would rather learn about a product or service by way of video.
It's easy to get started on a hosting platform like YouTube. You can create videos on a YouTube channel then publish them to the platform, then learn how to get more views on YouTube to help boost your videos reach on YouTube and in search engines.
Mix up your YouTube videos with how-tos, product walkthroughs, testimonials, and other entertaining topics. You can promote video content to your subscriber lists, publish a blog post with a transcript, and even create retargeting ads for viewers to get traffic to your website.
9. Optimize your website for mobile
A mobile-friendly website is less about how to get traffic to your website, and more about creating a great user experience for when people get there. If your mobile experience is bad, you will undermine all your efforts to increase website traffic.
For example, 39% of people will stop engaging with a website if images won't load or take too long to load. While 75% of consumers admit to making judgments on a company's credibility based on the company's website design. If potential customers come to your website and immediately leaves, it tells search engines your website is not good, which can then impact your ranking and traffic.
You can test your mobile site health with this site speed tool from Think with Google.
10. Start podcasting
Podcasting is on the rise once again. According to the Edison Research Podcast Consumer Report from 2019, 51% of Americans have listened to a podcast before, while 32% have listened in the past month and 22% over the past week. Weekly podcast listeners, on average, consume seven podcasts per week.
There are two options to tap into podcasting: one, learn how to start a podcast, or two, become a guest on someone else's podcast. There are dozens of categories you could cover in your podcast that are related to your business. As more listeners tune in, you can promote other content on your website where people can go to discover more about your company and products.
11. Build backlinks
A backlink is a link from one website that points back to yours. Backlinks from industry-related domains can help drive quality traffic back to your website, plus, tell search engines that your business is credible.
Julie Mills, a former beauty blogger turned Content Marketer, still gets traffic from a backlink she got eight years ago from Buzzfeed to her old blog.
The best part of backlinks is that you don't have to pay for them, and they can traffic to your website over the long haul.
To learn more about how to build backlinks, check out The Link Building Book by Paddy Moogan, Founder of Award Winning Content Marketing Agency Aira Digital. In this ebook, he'll walk you through all the best backlink building strategies to date and how you can implement them into your business today.
Boost your marketing efforts with more website traffic
You can start getting more traffic to your website today. Start by looking at your digital marketing channels and see which you need to add. Do you need to start a Chat Marketing program? Get more active on social media?

If you already have an Instagram account and other social media profiles, determine what content you should post and where you post it in order to get your content in front of the right people.Then, try one or all of these ways above to increase website traffic.
Boost your marketing efforts with ManyChat. It's free to get started.
O conteúdo deste blog foi preparado de forma independente e destina-se apenas a fins informativos. As opiniões expressas são de responsabilidade do autor e não refletem necessariamente a posição do ManyChat ou de qualquer outra parte. Os resultados individuais podem variar.