Conversations 2019 Speaker: Christina Rowe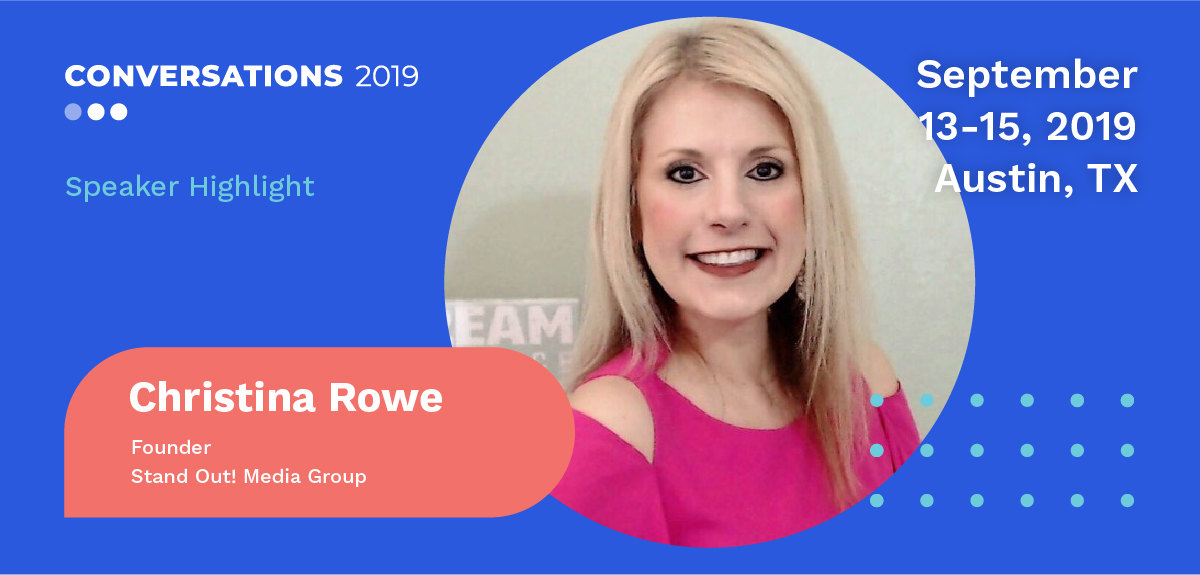 At Conversations 2019, we want to give you inspiration, tactics, and room for idea generation to help you scale and grow your business.
Which is why we have found various speakers to give you opportunities and challenges in new ways and from new perspectives to help you brainstorm on how you can create a strong marketing funnel with Messenger Marketing.
So, you won't want to miss this strong female entrepreneur who knows how to think outside-of-the-box using Messenger Marketing to grow and maintain a strong community which educating other women about marketing and business: Christina Rowe, founder of Stand Out! Media Group and Women Helping Women.
Christina Rowe, Founder of Stand Out! Media Group and Women Helping Women Entrepreneurs
Session: Ladies Who Rock: Movers and Shakers in the Chatbot Space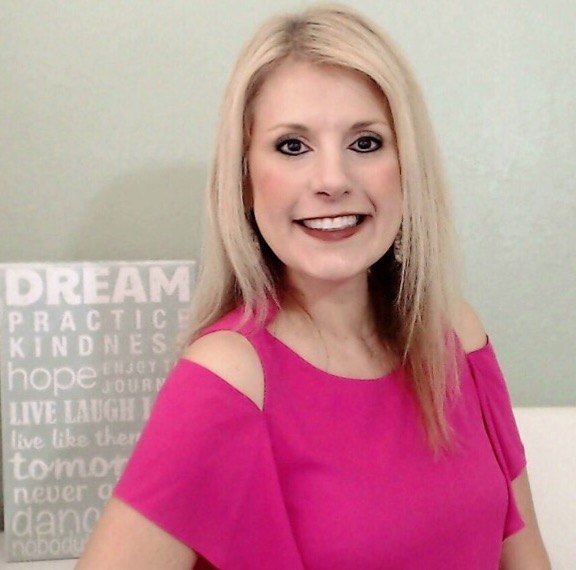 Don't forget to register for Conversations 2019!
Christina will host a panel of women, from solopreneurs and working moms to agency builders and chatbot experts discussing what it takes to build a brand, challenges they faced, and balancing it all. In this panel, you'll walk away with innovative and actionable tips to grow your subscriber list, to close a deal, and to create a brand that works for you.
More About Christina Rowe
Christina Rowe is the founder of Women Helping Women Entrepreneurs, a Facebook Community of over 200,000 members and Stand Out Media Group. She is an author, speaker, and marketing expert who speaks before groups on brand creation, marketing, and social media. She has produced highly successful events with hundreds of attendees, featuring well-known motivational and business speakers.
She is respected and sought after media guest who has appeared on The Morning Show with Mike and Juliet, CBS 4 Miami, NBC Miami, Channel7 News, Fox 29 in W. Palm Beach, WXEL TV in Boynton Beach and was featured in South Florida's Sun Sentinel and Palm Beach Post and many other publications. Christina has also been a guest on many radio shows across the U.S.
Don't forget to join in on our Conversations 2019: Meet the Speakers weekly Facebook Live series to learn more about who's who and what they are up to. Tune in every Thursday 9 AM PDT.
About Conversations 2019
Conversations 2019 is two days of bot advice, insights, and motivation to help you take your business to the next level. So, what are you waiting for? Don't miss out on the next era of Messenger Marketing.
Register today, tickets are selling quickly! #Conversations2019
Interested in sponsoring? Email us at conversations@manychat.com.
Learn more about our other Conversations 2019 Speakers:
O conteúdo deste blog foi preparado de forma independente e destina-se apenas a fins informativos. As opiniões expressas são de responsabilidade do autor e não refletem necessariamente a posição do ManyChat ou de qualquer outra parte. Os resultados individuais podem variar.