ManyChat Hires Dorian Quispe as Chief Marketing Officer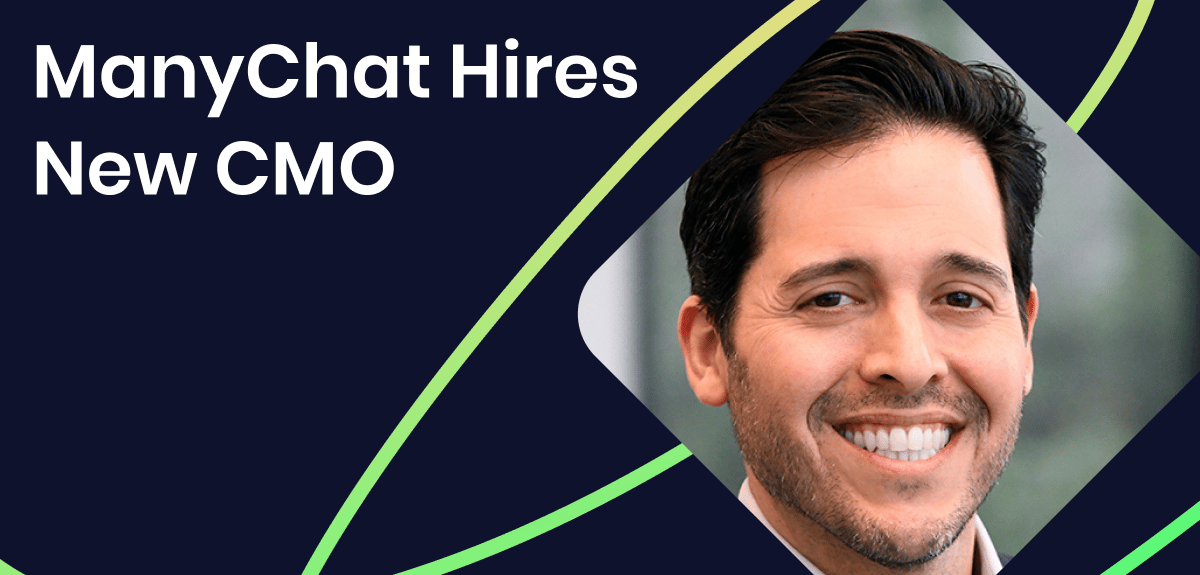 San Francisco, California – May 1, 2020 — ManyChat, the number one Chat Marketing platform, today announced it hired Dorian Quispe as the company's Chief Marketing Officer. In this role, Quispe will be responsible for spearheading the company's strategic growth plans while continuing to expand in the eCommerce marketing space. 
Quispe brings more than 20 years of marketing experience, nine of which were spent at LegalZoom, where he was progressively promoted. He built the firm's digital marketing department and was the company's first Chief Digital Officer and acting Chief Marketing Officer, leading a multifunctional team of more than 50 people. Quispe also improved the legal technology company's operational efficiencies and grew its valuation five-fold. In addition, he set the team's strategic direction and drove the execution of creative, data-driven multi-channel marketing campaigns to maximize revenue and enhance the customer experience.
"At ManyChat, we understand the essential role marketing plays in every firm's growth, and we are thrilled to welcome Dorian to the team," said Mike Yan, ManyChat CEO and Co-Founder. "Not only was Dorian's experience a perfect fit, but he was also a cultural fit, and we know he'll elevate our marketing efforts."
Prior to joining LegalZoom, Quispe was the director of marketing for LowerMyBills which was eventually acquired by Experian. He also worked at Yahoo! for six years. He started his career in digital marketing and has since expanded across other marketing disciplines. Quispe received his Bachelor's degree in Marketing from California State University Northridge.
"I'm fueled by ManyChat's mission of helping businesses grow by building meaningful relationships with their customers, and I'm excited about achieving the firm's next phase of success," said Quispe. "I truly believe that great marketing is a team sport, and I'm privileged to have the opportunity to help lead this talented organization."
About ManyChat
ManyChat helps eCommerce, marketing agencies, and businesses grow by combining Facebook Messenger, SMS, and email to engage with customers through the right channel at the right time. With billions of people across the world now using Chat to communicate, over one million businesses use ManyChat's Chat Marketing platform to instantly connect with customers. ManyChat was founded in 2015 and is based in San Francisco with venture funding from Bessemer Venture Partners. Learn more at www.manychat.com or follow the company on Facebook, Messenger, Instagram, or Twitter.
Media Contact Fara Rosenzweig Head of Content, ManyChat Fara@manychat.com
The contents of this blog were independently prepared and are for informational purposes only. The opinions expressed are those of the author and do not necessarily reflect the views of ManyChat or any other party. Individual results may vary.