When to Outsource, Hire For, or DIY Your Projects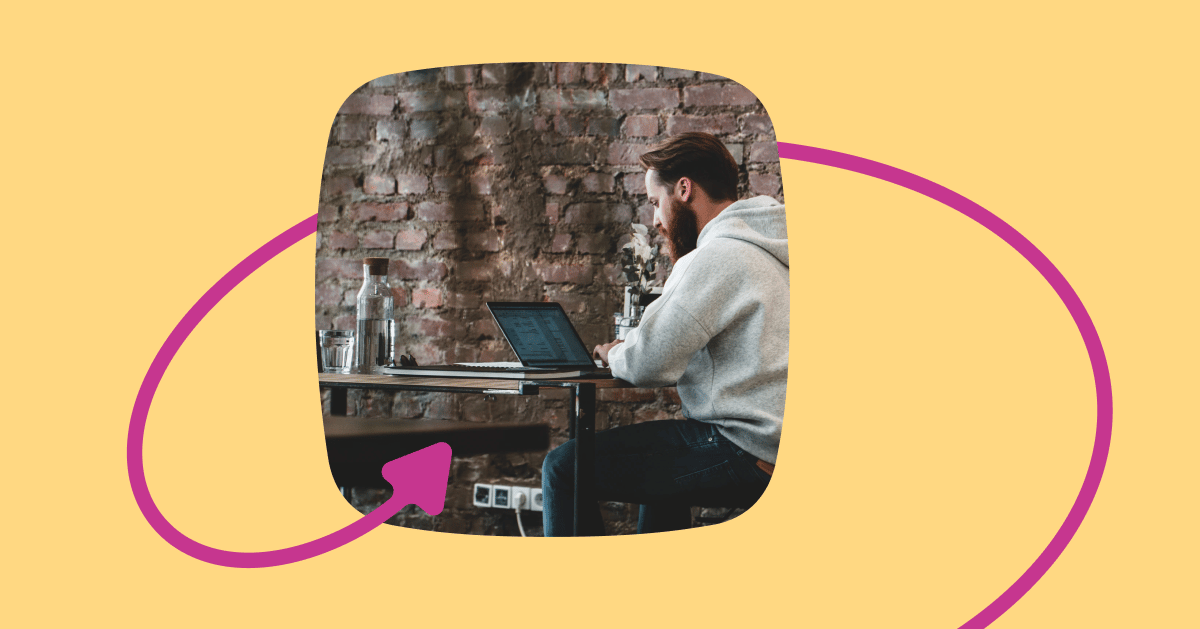 If you're a marketer or online business owner, you've probably considered hiring help or outsourcing.
Outsourcing refers to paying a provider outside of your organization to provide a service that someone internal could potentially perform. You can outsource less profitable tasks to other agencies or individual contractors.
Finding support can make your business more productive and profitable when done correctly. It allows you to focus more on building client relationships and less on mindless busywork, and can help control costs as you take on more clients and move your business forward.
This article will walk you through when to start outsourcing or delegating tasks, what you can outsource or pass onto someone else, and tips for hiring contractors or employees.
When to outsource or hire: the signs
It's important to take a step back from your business and evaluate your operations from time to time. Doing so will help you understand when it's appropriate to outsource tasks or hire an employee.
The following signs suggest it's time to hire help:
You feel there are not enough hours in the day
One indicator that you're ready to outsource is feeling like there just aren't enough hours in the day. Sure, you're meeting deadlines and driving results, but you're working from 6 AM to 7 PM to get it done every day.
Always keep in mind that you are your most important asset. One thing driven entrepreneurs tend to forget is how to take care of themselves.
Think about it: What would happen if you were to run a computer at full capacity with several programs operating simultaneously for days on end? It would overheat, slow down, and its ability to work at 100% would diminish. The same thing happens to your brain after constantly forcing it to operate at full speed for long periods.
"I knew it was time to hire after my first anxiety attack from trying to do all things myself for clients," Trilce Jirón Garro, founder of TBS Marketing and ManyChat Educator, explains. "Taking care of billing, graphics, bot building, programming, community management prospecting, and marketing my company at the same time was exhausting, but I didn't notice it until my body gave out."
If you want to have a life again and maintain a healthy mind and body, you'll need to hire support.
Certain activities don't generate profit
Consider the activities you engage in throughout each day. Which ones don't contribute to your bottom line or help you gain a competitive advantage? Those are the activities you'll want to have someone else do so you can use that time to think strategically about your business.
Tasks are outside your expertise
There are two schools of thought when it comes to building a business. One advocates learning skills outside your expertise as you go. It's a valuable model that helps entrepreneurs grow their skill sets and become more knowledgeable on a particular topic.
The trick here is that it needs to be a skill you absolutely want to learn. For example, if you dread building websites, but a client (or your own business) needs one, why spend valuable time learning how to build it on your own?
There are three drawbacks to taking on this task yourself:
You'll lose time and money. If you have zero interest in building a website, chances are it's going to take you a lot longer than you think. Time and money are equally important as an entrepreneur. You want to use both wisely, and investing in someone who can do stuff you dislike is a win-win.
More stress. Wasting time and money is stressful, let alone wasting them on activities you detest. Entrepreneurs are already dealing with a full plate. The last thing you want to do is add unnecessary stress to your day.
The result probably won't be that great. Say you put all that time and effort into this task, and the end product is less than ideal because you're not a programmer. Duh. What's next? You either deal with it or have to hire an expert to fix your mess. So why not just hire someone better at it to begin with?
The other school of thought: Hire someone to do the task. Plain and simple. If you're unsure about a particular task and don't want to learn how to perform it, find someone who is already an expert.
Your business experiences temporary or recurs in cycles
Ecommerce has no shortage of busy shopping seasons: Black Friday, Cyber Monday, Mother's Day, Boxing Day, etc. If you're running marketing, sales, and support for a client, chances are you may need extra hands on deck during seasonal peaks.
You have recurring tasks that drain energy
Outsourcing repetitive, non-revenue-generating tasks is a great way to grow your business—it allows you to focus on your core competencies instead of day-to-day minutiae.
"Outsource what you feel doesn't bring you any energy or happiness," Trilce suggests. She recommends finding activities that get you "into the flow" or tasks that offer a blissful, easy work process, then delegating the rest.
When you force yourself to do the tasks that cause anxiety and stress, your company will suffer.
Say you're responsible for bot builds and setting up Facebook ads, but really want to dedicate 100% of your time to building relationships with leads and closing sales.
It's a smart idea to hire a Facebook ad specialist with bot-building experience. Once they start handling this aspect of your business, you can focus on closing sales.
What should I outsource or hire for?
Start by asking yourself what tasks you do now that don't make you happy or bring a sense of fulfillment. What stresses you out? What would you love to delegate to someone else?
Some options are:
Accounting
Copywriting
Graphic design
Customer support
Facebook ads management
Administrative support
"For most bot builders," Trilce adds, "automation strategies are deeply personal and have been crafted over many years. They love what they do, but find tasks like accounting, graphics, and even copywriting stressful when running a growing Chat Marketing business."
One hire Trilce recommends as a ManyChat agency owner is an assistant. "Virtual or in-house assistants are vital pieces of the puzzle. They can help with research, preparing demos, writing Q&A copy, organizing your folders, and creating images to include in your clients' bots."
Hiring sales agents can also be a great second step in your growth process. After your company has established a steady structure, an agent can help you prospect faster and more diligently.
Tips for hiring help
Whether you're hiring a part-time contractor or full-time employee, keep these hiring tips in mind:
Look for skill sets you don't have. It doesn't make sense to hire someone with the same knowledge and skills as you. Write a list of your weaknesses (it's ok, we all have them!) or knowledge gaps and decide what roles you need to fill.
Ask your network for candidates. When looking for hired help, turn to your trusted peers. Announce a request for help on LinkedIn, Twitter, or private communities to attract people in your network. One of your agency friends may know someone who could fit the bill and help out. If you can't find someone, check marketplaces like Upwork or Fiverr for freelance help—just be sure to check the contractor's ratings!
Hire someone whose values align with your company's mission and culture. When you hire somebody, be sure they share your values and will represent your brand in the best possible way. Doing so will project a positive public image for your company and also foster a copasetic internal workplace. When your team is comfortable with each other, workflows are smoother, and y'all can get more done.
Run a test with candidates. Offer a paid working day to evaluate how potential employees will work with your team. For example, Trilce uses her signature FRANK test to assess potential hires' problem-solving skills. Candidates she's considering perform some small design and bot-building tasks throughout the day, then present them to her at the end of the day.
Through this process, she learns how self-sufficient the person will be and can decide if they're a good fit for her company. Borrow a page from Trilce's playbook and have a potential hire do minor (but relevant) activities that would be part of their role, then evaluate the results.
Final thoughts
Not all contractors, agencies, or employees are created equal. Just because one agency friend hired a virtual assistant doesn't mean you need to (or that you'd even benefit from doing so). Choose your most hated tasks, find a specialist to help with them, put some effort into your hiring, and you have a recipe for success.
Got questions? Ask the ManyChat community.
Grow your business with ManyChat automation. Start free today.
Los contenidos de este blog han sido elaborados de forma independiente y sólo tienen fines informativos. Las opiniones expresadas son las del autor y no reflejan necesariamente los puntos de vista de ManyChat o de cualquier otra parte. Los resultados individuales pueden variar.